September 14, 2023
The title of this blog post is an acknowledgement of previous years' challenges with extended travel. Difficulties that we have resolved through trial and error, multiple iterations, and self-awareness of our travel personalities and needs. But also stresses that we have life "staged" out of now that our kids are grown, we can take more time off work, and have more money to spend.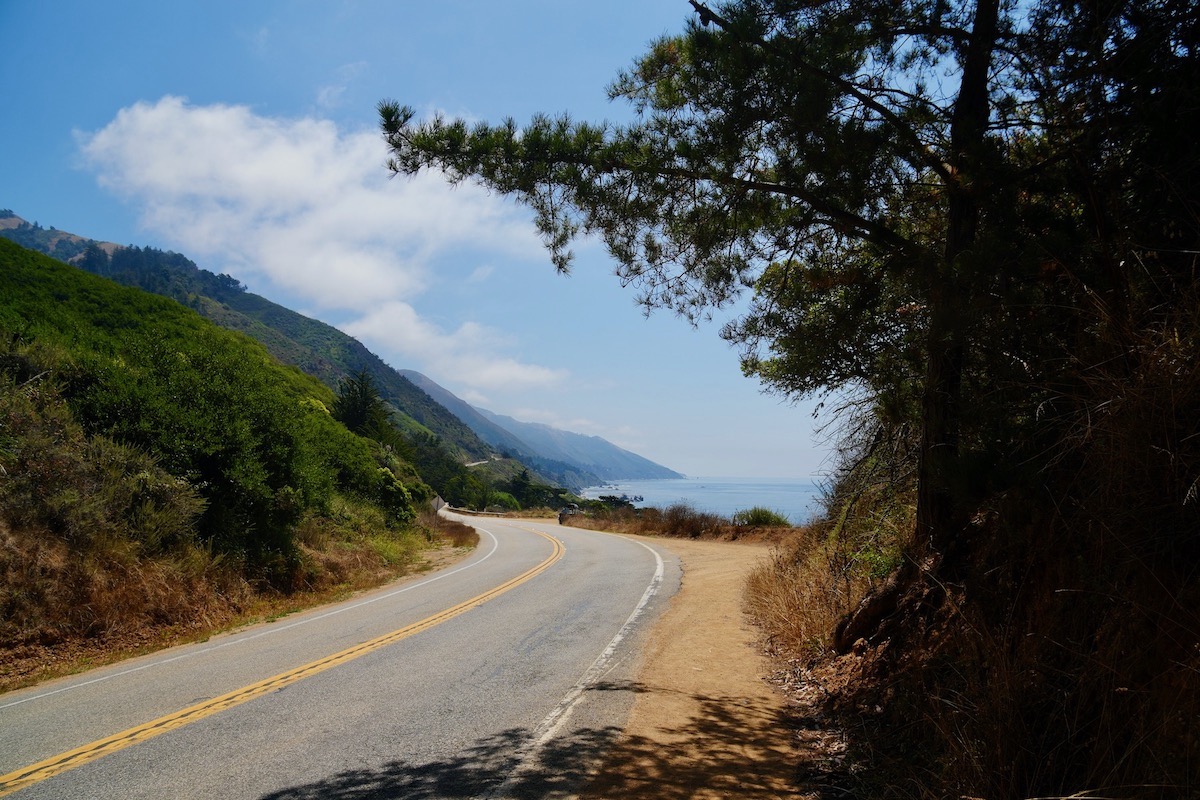 Big Sur
The combination of all this, not surprisingly, results in more relaxation and enjoyment. A vacation in the true sense of experiencing comfort and ease.
To illustrate what I mean, and for a constrast to this summer's travels, I recommend reading the first section of this 2016 road trip summary blog post. And if you want to go a whole decade into the way back machine, there's this post about our very first family roadtrip.
Funny how when you're resourced with more time and well, resources, travel (and day-to-day living) is less stressful.
Now onto the details of this trip.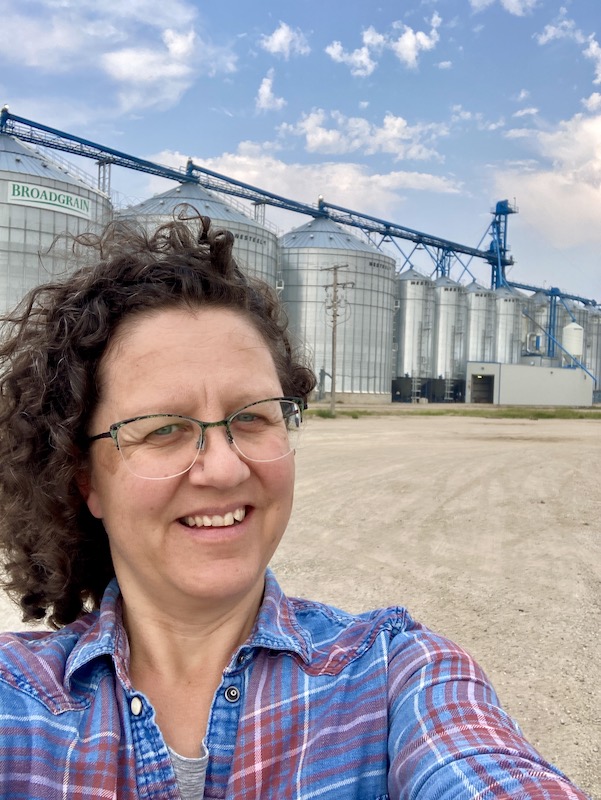 Dafoe, SK
We did a lot of driving. And unlike previous roadtrips we didn't spend a lot of time in one place. Previous roadtrips have facilitated long stays in the Paradise Valley of Montana, the Berkeley Marina in the Bay Area of California, and Edmonton and environs in central Alberta (to see family). Those roadtrips had so many more experiences than just those places, especially those 9 weeks in 2017. But past trips have largely been about staying in a place and driving long days to get there.
The "main" destinations on this most recent trip were:
Carmel-By-The-Sea, CA, where we stayed 3 nights with Damien's coworkers to explore the area.
The Fraser Valley of BC where we stayed 4 nights for a family reunion.
Devon, AB, where we stayed 2 nights with Damien's mom.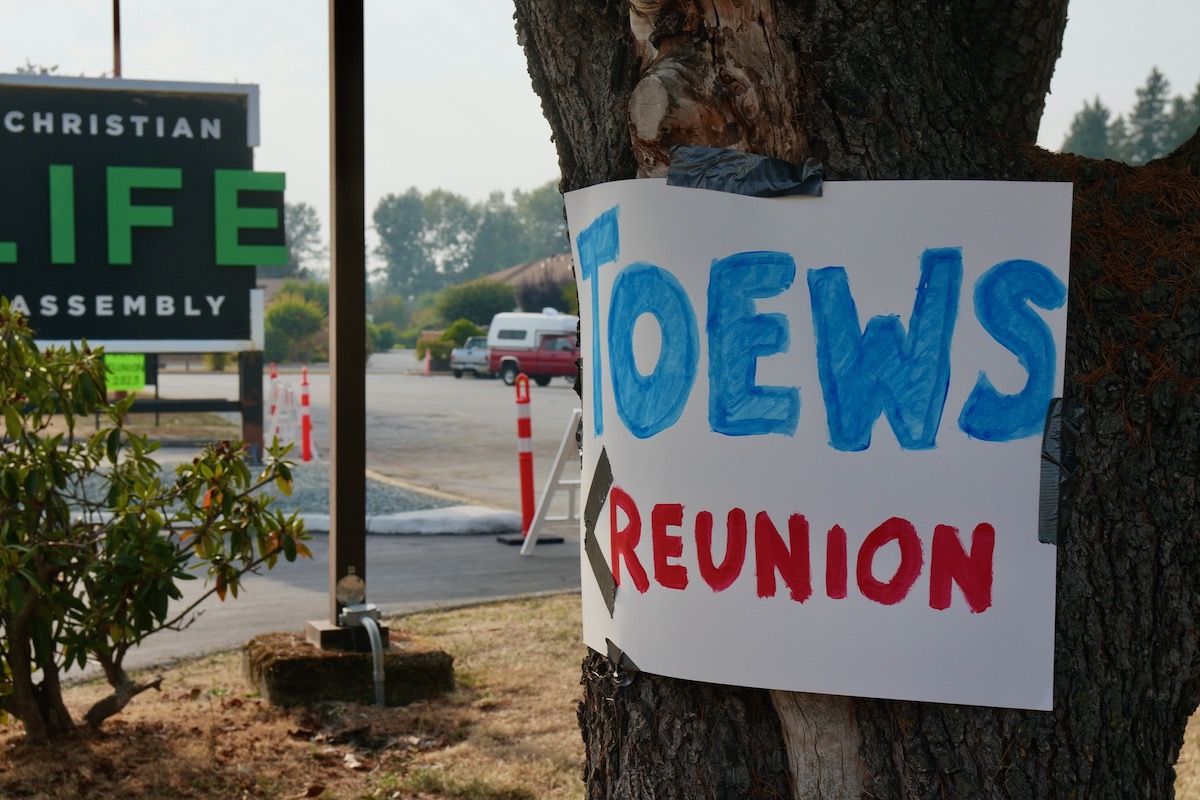 Langley, BC
Everywhere else was a one night stay and then back on the road the next day for anywhere from 4 to 9 hours of driving. The longest driving day was Langley, BC to Devon, AB, roughly 12 hours and we had 3 drivers since my mom was catching a ride from the reunion to visit other family in central Alberta.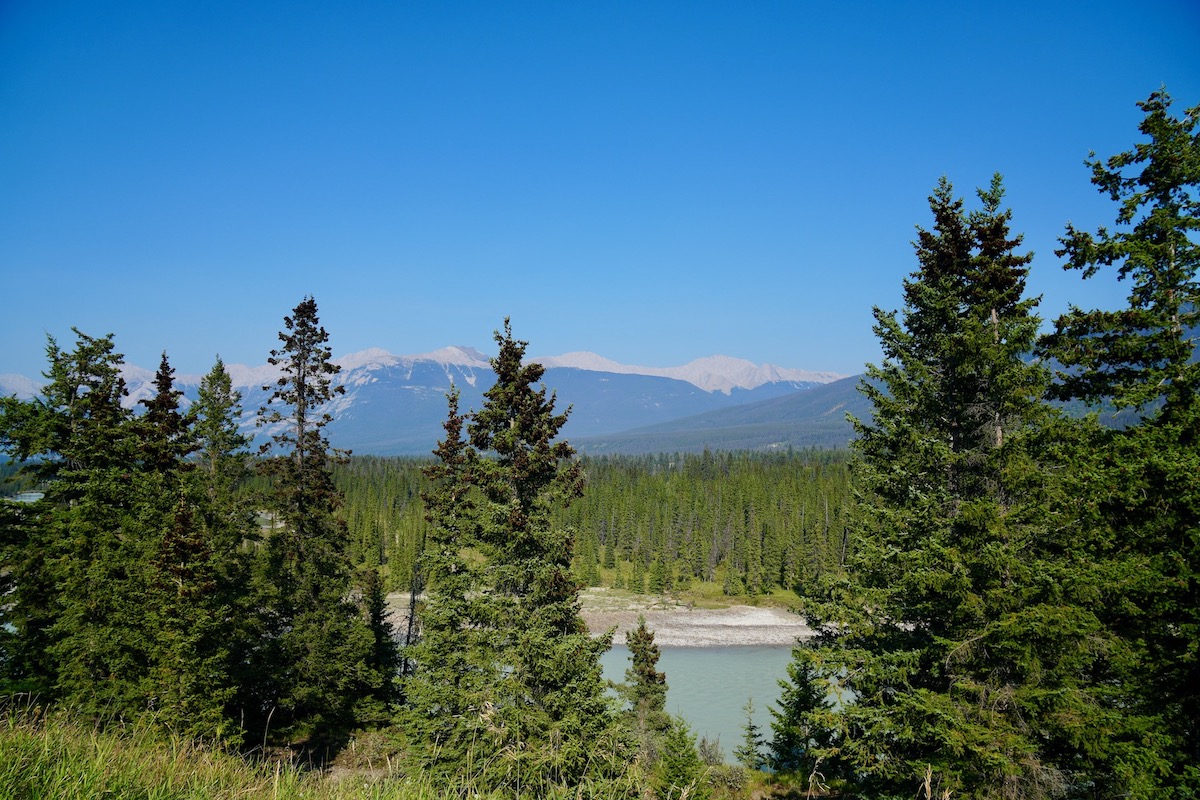 Jasper, enroute to central Alberta
The average driving day was about 7 hours on the road and we took regular breaks, switched drivers often and prioritized arriving at our campsite before suppertime allowing ample hours to set-up camp, cook, go for a walk, take a shower (if the campground had one), and retire to our cozy tent early for a long rest (on our super comfy new double mattress) before another day of driving.
Some of these campgrounds were in amazing locations, others were simply a place to stay not too far from the highway. All were unique and provided their own experience.
One of our most "natural" and off-the-beaten path locations, a State Recreation Site campground in southern Oregon was the noisiest, with an emotionally disregulated pre-school aged child who was screaming off and on well into the night. My ear plugs served me well. (All children, especially littles, are learning to regulate their emotions, ideally in loving environments and with well-regulated adult guidance. This was a particularly loud and emotive child and I tried to not observe the parenting too closely.)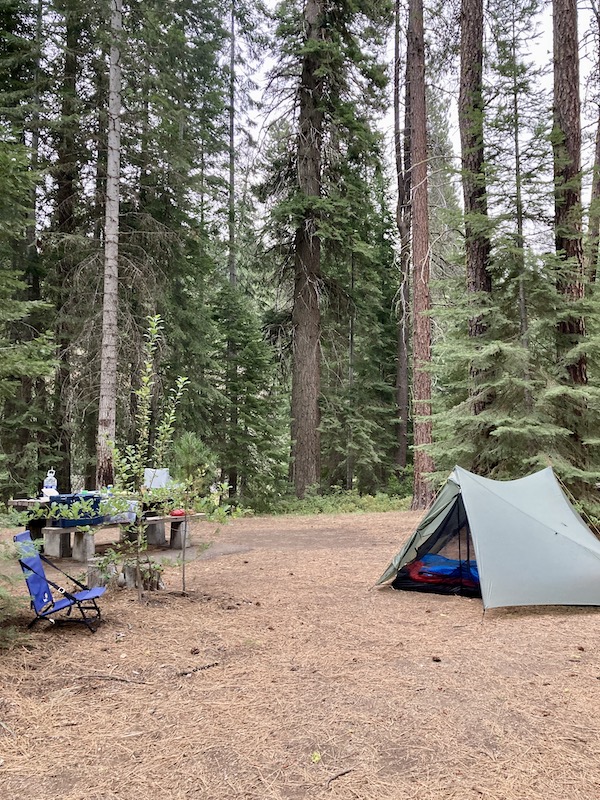 Fort Klamath, OR
Our most expensive campground nestled in the huge pine and cedar trees of Nevada City, CA had the loveliest camp showers I've ever experienced.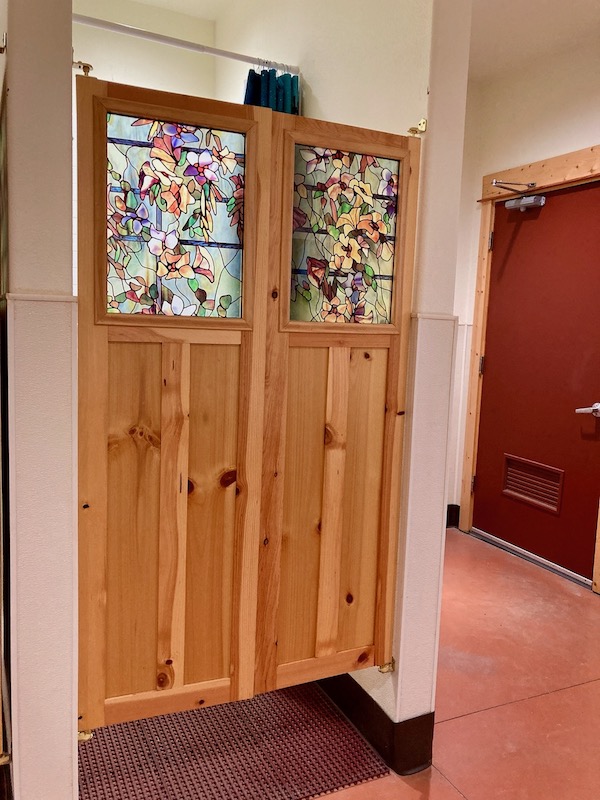 In Foam Lake, Saskatchewan the municipal campground abutted fields of grain and forage crops. There are no fireflies this far north but at dusk there was the beauty of farm machinery and grain elevator lights.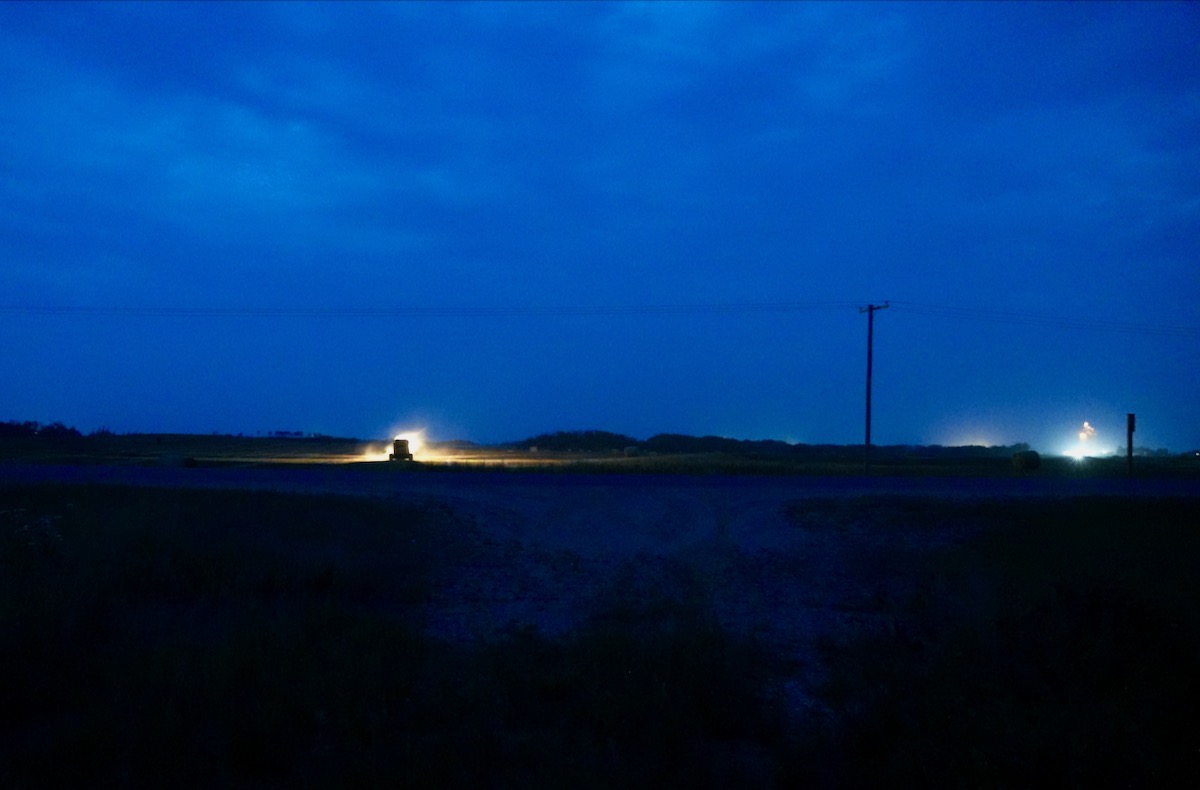 All together we camped 10 nights, moteled one, hoteled one (on the Vegas strip, no less), and were hosted by friends and family 11 nights.
The impetus of the trip was the family reunion in BC.
Sure we could have flown, but we wanted to take a chunk of time off work. Plus, we had an invitation to stay in Carmel. So we strung it all together into a roadtrip, charting a route between family and friends and visiting a handful of monumental landmarks and sites along the route. An ideal roadtrip would have had more time for these landmarks, especially in the mountains, of which we crossed many. But that would have required 5 to 6 weeks instead the 3 we could give.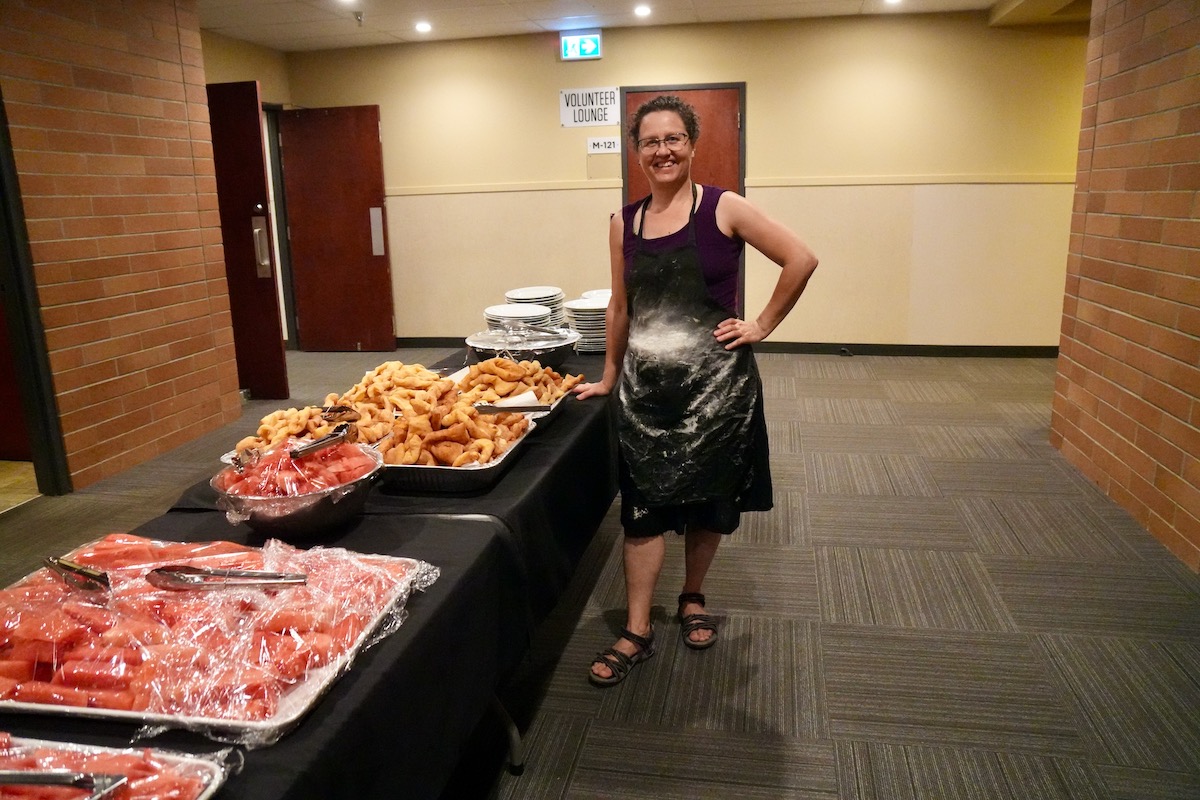 For my kitchen shift at the reunion (everyone pitches in), I signed up to assist in making traditional Mennonite Rollkuchen
To return to the idea presented in the title of this post, as I shared on Instagram last week, "after years of parenting, there is so much ease in exploring the world with a partner who is completely responsible for their own happiness and well-being. I don't have to take care of Damien. There is comfort in being with someone who knows you and your quirks, very well, and wants to be with you anyway."
Interestingly, the words "ease" and "comfort" were how I described my ideal vacation in 2016, back when our trips were not times of ease and comfort.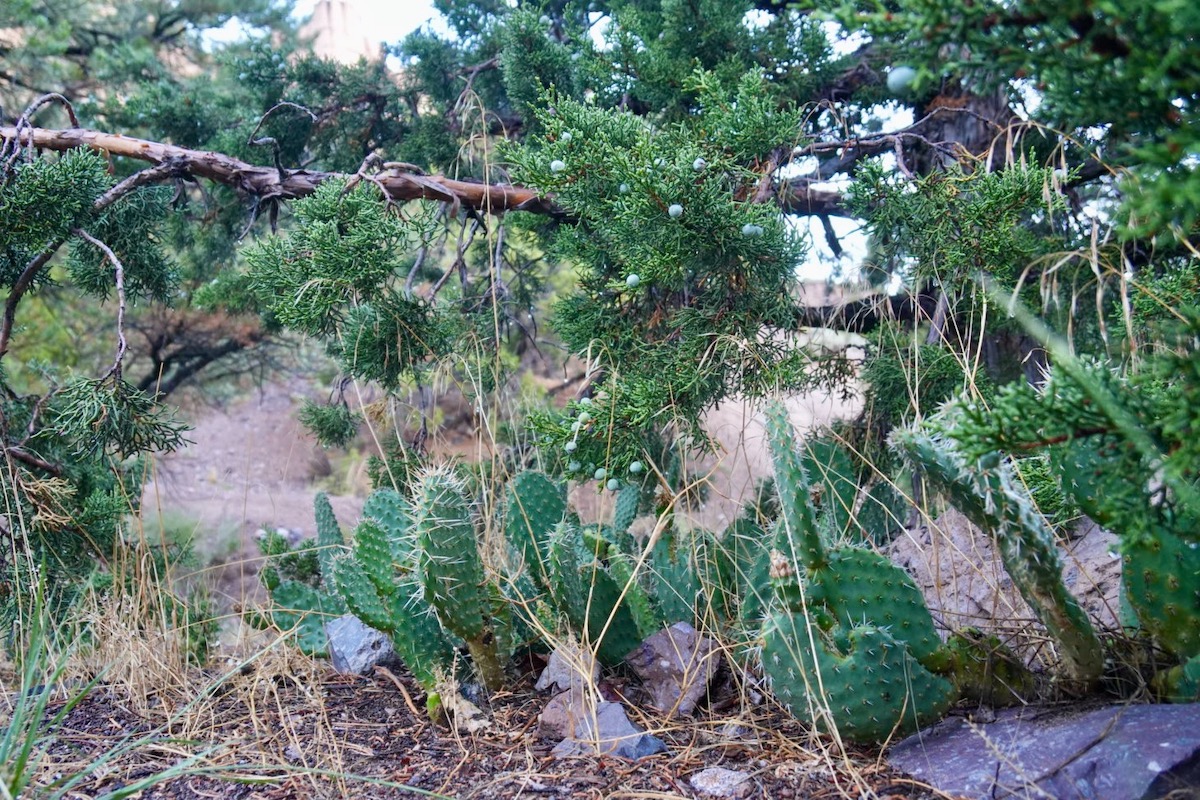 Fremont Indian State Park, Utah
I'm deeply grateful for the accumulated years of writing I've done here that allow me to search and re-discover and remember past experiences. This treasure trove of family and personal stories, and the demonstrable growth and development through the years, encourages me to continue.
For posterity - my future self digging through the archives - here's the summary of our most recent trip from a geographical landscape perspective.
Leaving our home on the island of Montreal we drove southwest into southern Ontario, passing through the Greater Toronto Area before crossing the St. Clair River flowing out of Lake Huron. Driving west and south through Michigan, we entered Indiana and the Chicago Metropolitan area at the southern tip of Lake Michigan.
Exiting the eastern woodlands and the Great Lakes region we continued west through the Plains of Iowa and Nebraska and into northern Colorado.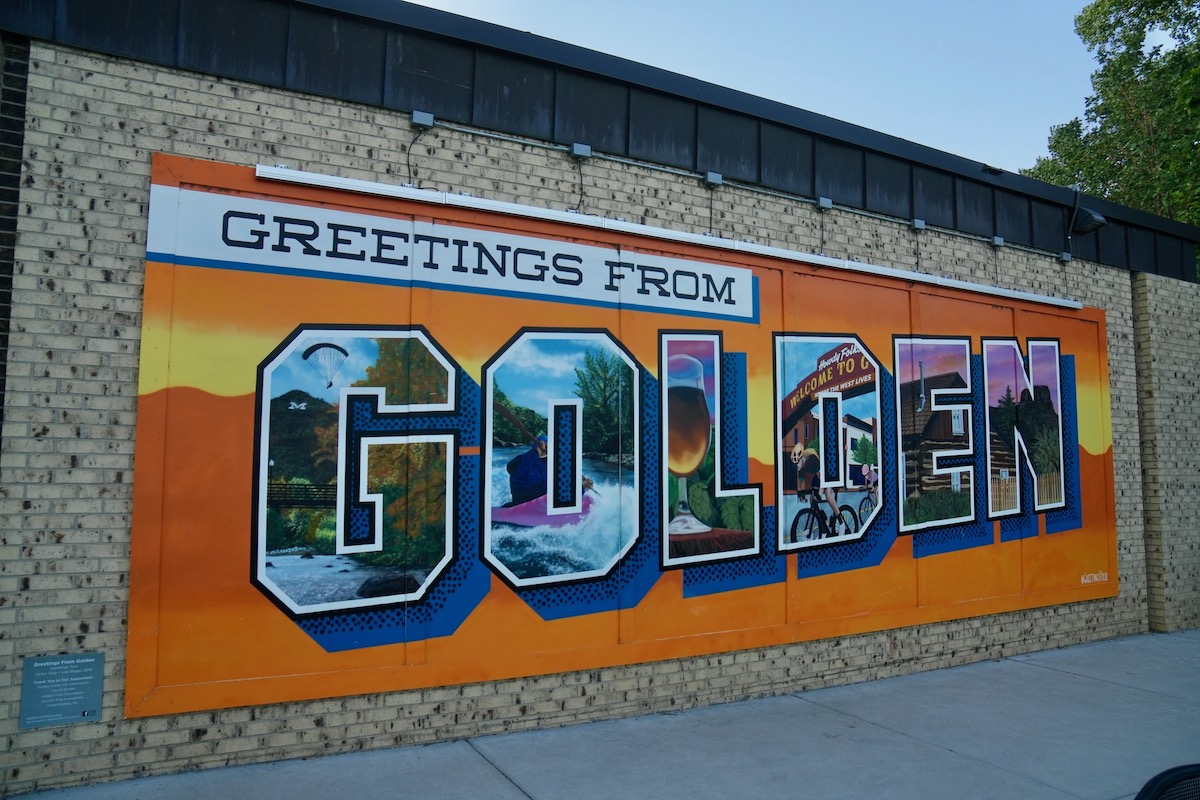 Colorado
After entering the Rockies near Denver we angled south through the Colorado River Basin into Utah and through the Mohave Desert of southern Nevada and California.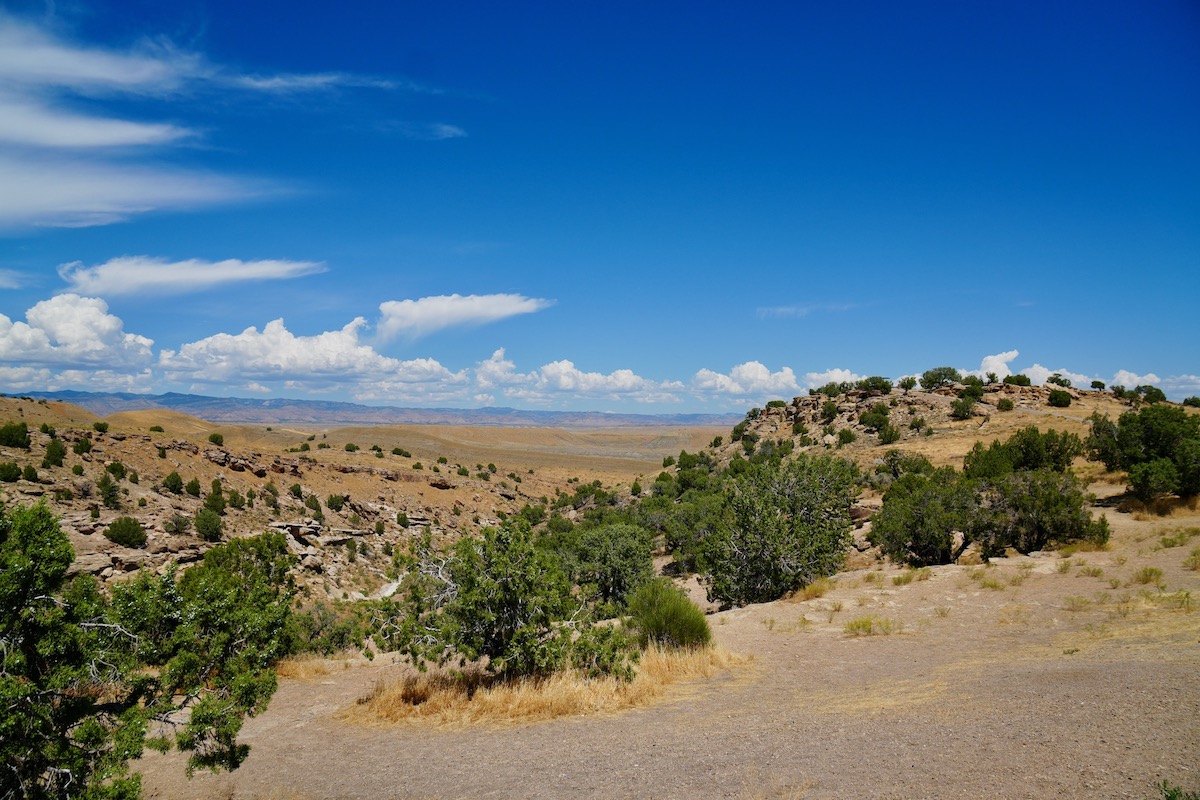 Grand County, UT

Zion National Park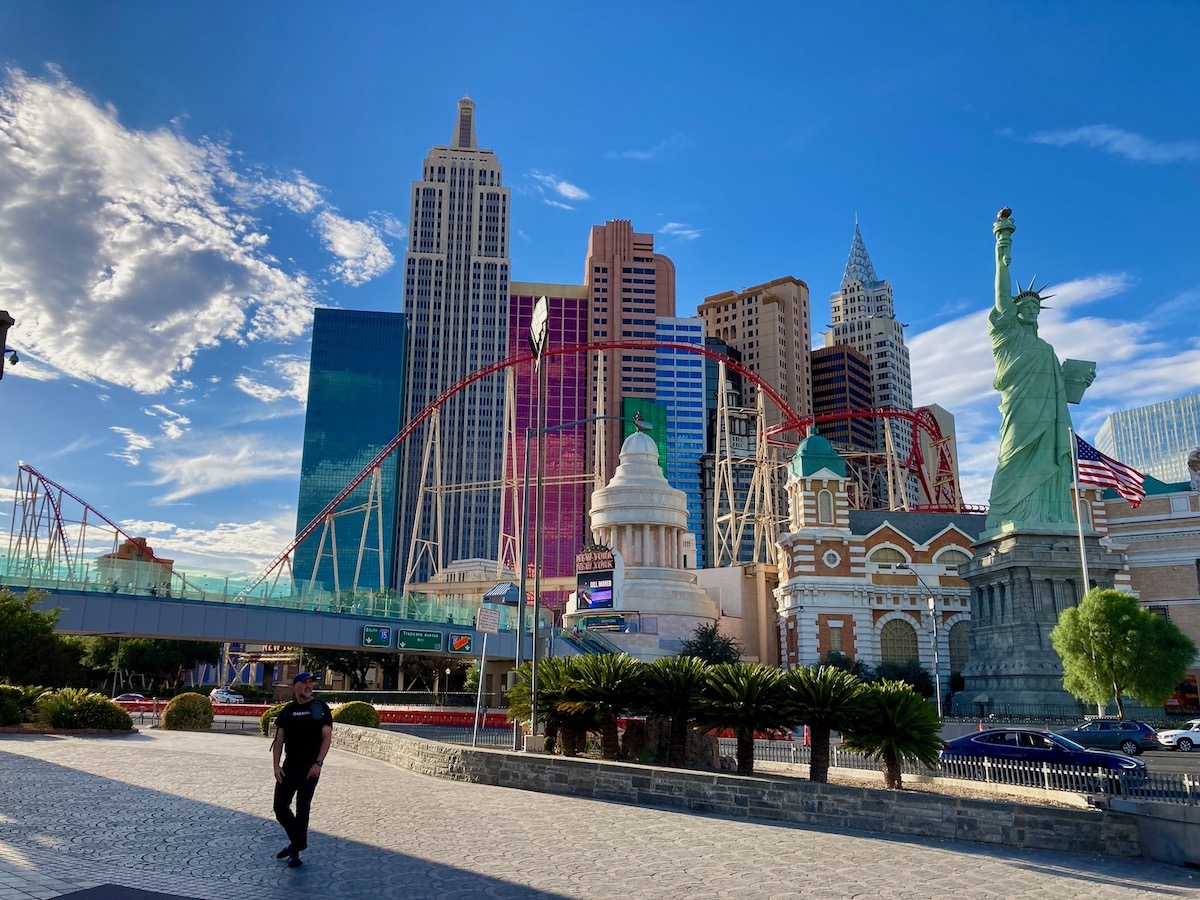 Las Vegas
Descending into California's Central Valley we headed northwest, winding our way through the fertile growing valleys of the coastal range, before our final turn west, arriving at our Pacific destination.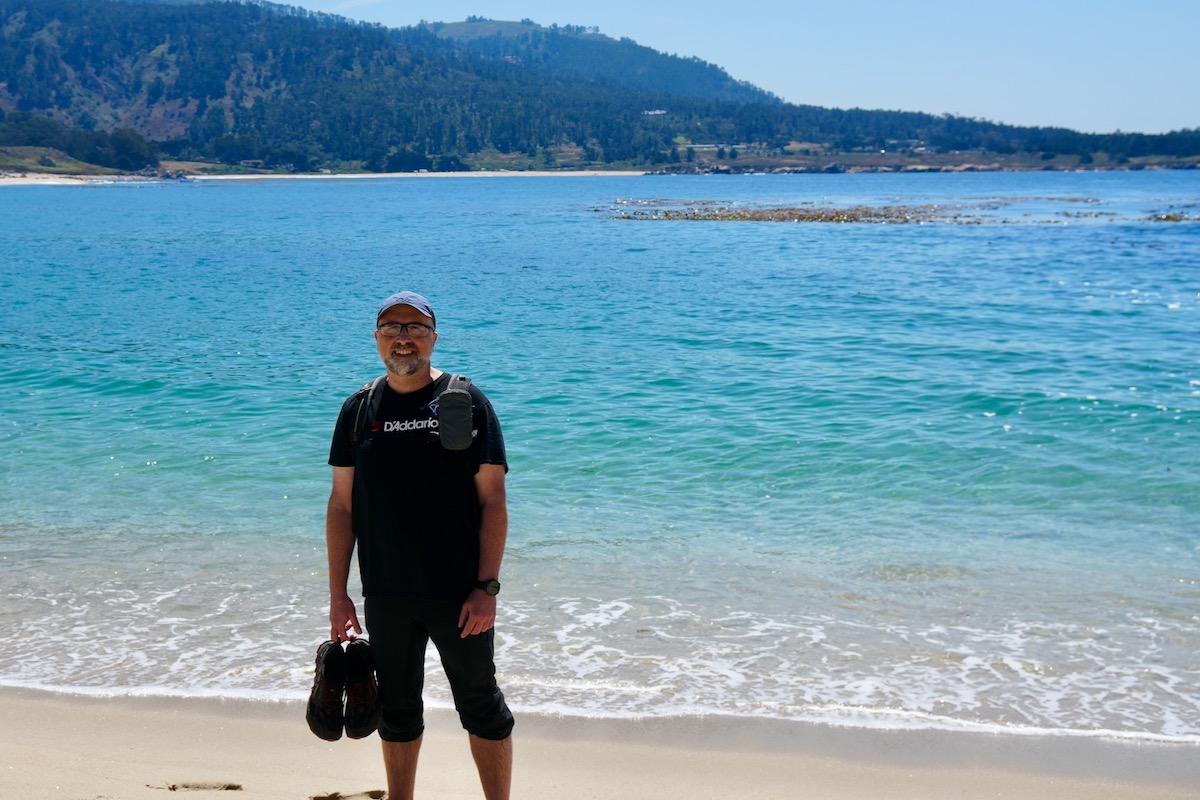 Carmel River State Beach, CA
Leaving Carmel after a few days, we proceeded north up the Central Valley, with a quick visit to the western slope of the Sierra Nevadas before driving through the Cascade Range into Oregon.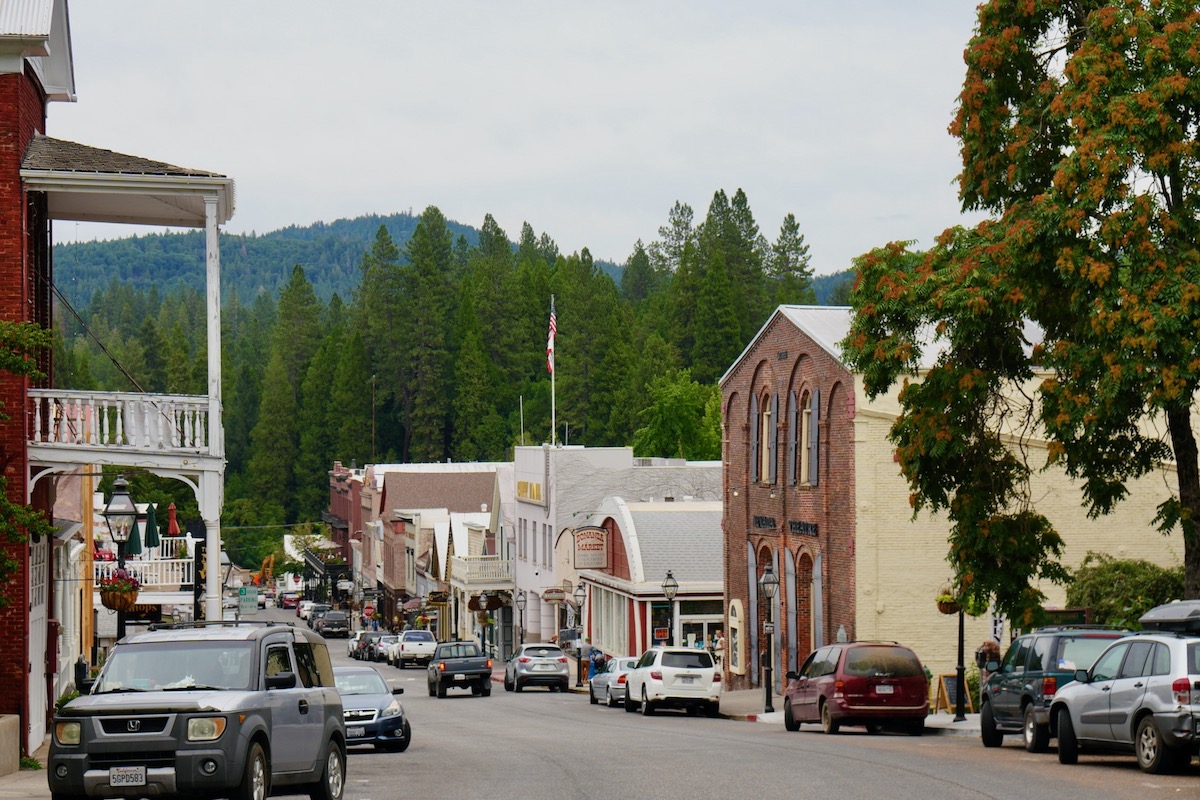 Nevada City, CA
Through Oregon's Great Sandy Desert, skirting the eastern edge of the Cascade range, we drove north, edging Mt Hood and crossing the Columbia River on our way to the southeast edge of the Olympic Mountains.
We continued north, around Seattle and west of the Cascades, up into the Fraser Valley of southern British Columbia, arriving at our reunion destination in Langley and Abbotsford.
Leaving the valley some days later, we now drove east taking a northeast route through the Columbia Mountains and then directly east through the Rockies, crossing into Alberta parkland.
After a wee bit of time with family on the North Saskatchewan River we were on the road again, always east and then south through Saskatchewan, just skirting the northern edge of the Great Plains. Crossing the river valleys of southern Manitoba we entered the Canadian Shield, just west of the Ontario border.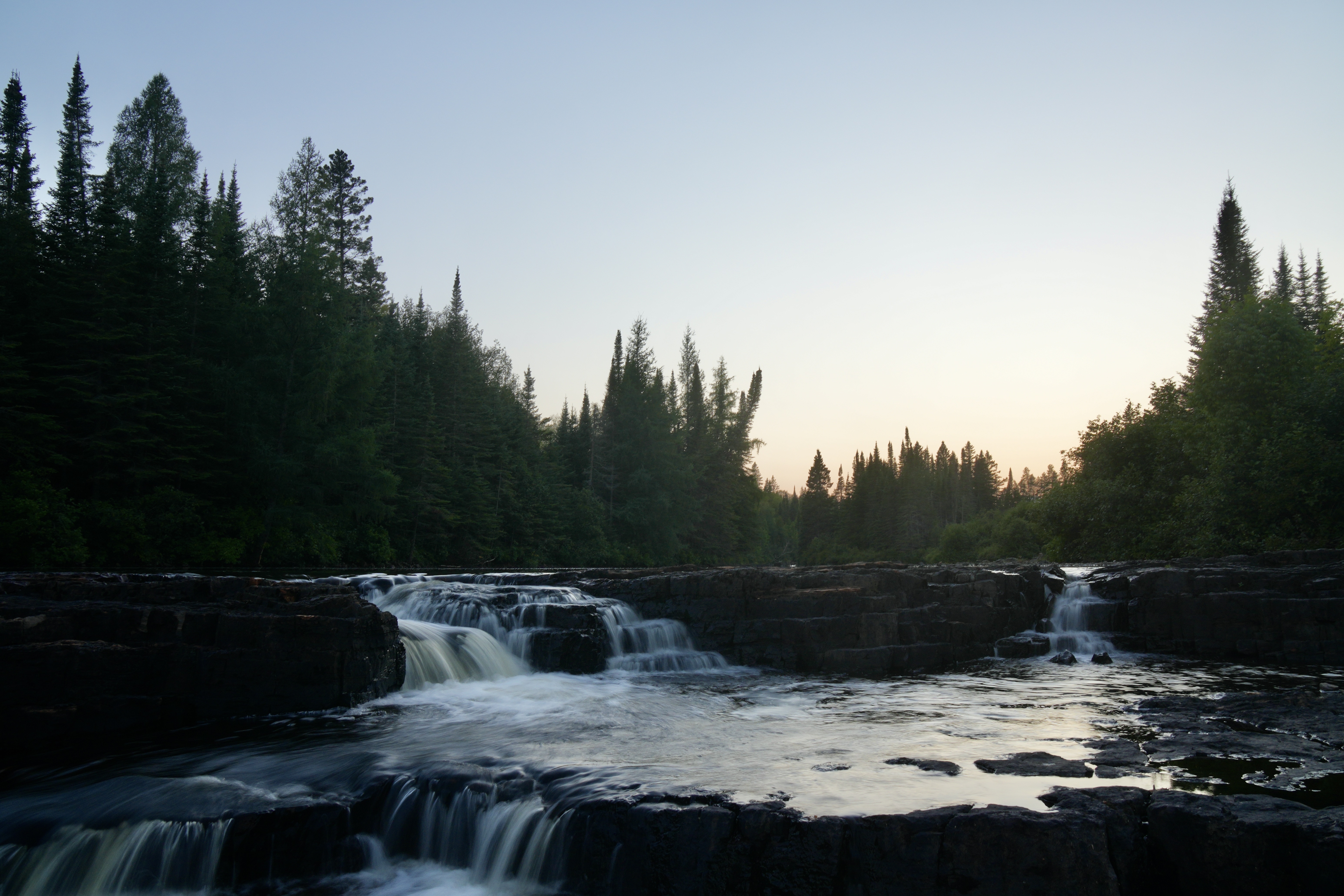 Thunder Bay, ON
Continuing north and east through the vast tracks of lake, bog, and river rich boreal forest, we angling south once more driving through the Laurentian range to arrive back home in Montreal.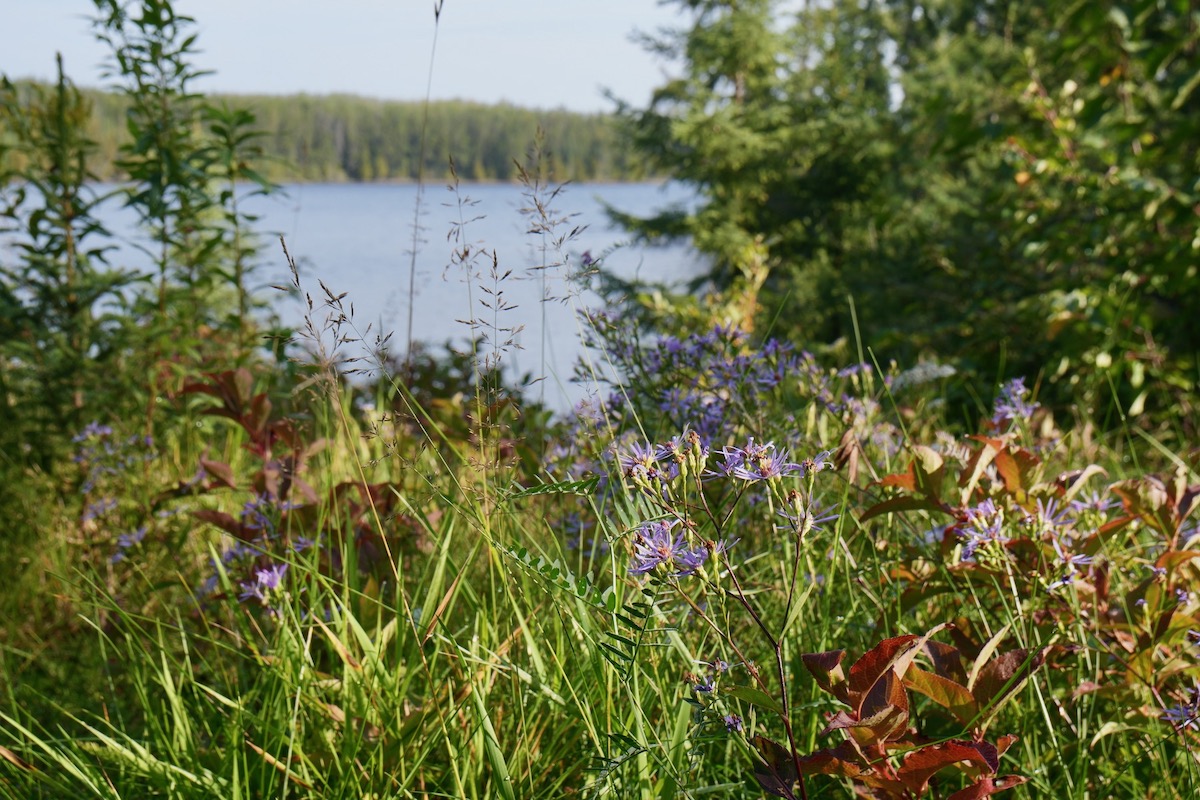 Thunder Bay County, ON
We were gone for a total of 24 days and we came back rejuvenated and rested. We saw and felt, once again, the vast and diverse east-west scope of this continent while connecting with family and friends and visiting places new and familiar.
Looking to the future, our next long roadtrip will probably be with our new camper trailer. A mode of travel we've researched and dreamt about for years before putting in our order, 12 months ago, for this modern lightweight Boler model. Our custom trailer should be built by Spring 2024.
After so many years of tenting, this trailer will be luxury.
The season of life as empty nesters stretches before us, like a prize after a long distance race. And even though we've been roadtripping for years, and I cherish the memories of traveling with our kids (it was worth all the effort) I am eager for the adventures, as well as the comfort, of this new stage.
---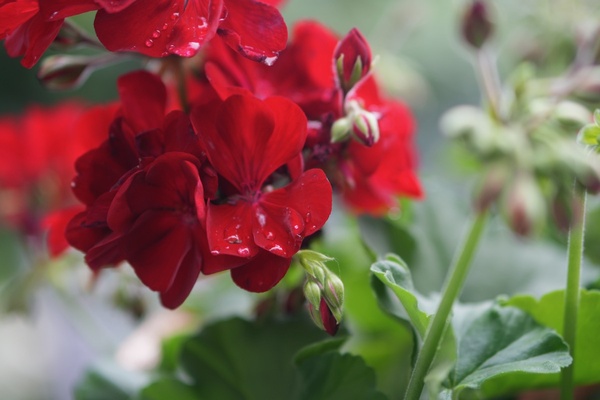 August 8, 2023
A new camera means a new tool to tell new stories.
July 27, 2023
What am I up to these days? What can you expect on the blog?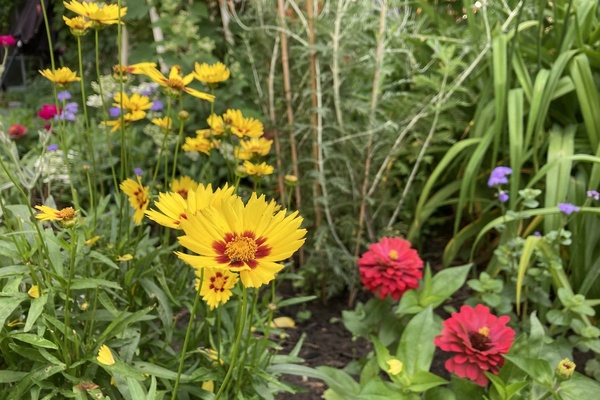 July 17, 2023
Going through the pandemic and living in this cultural moment where it feels like down is up and up is down has taught me many things. But one clear lesson has been our human fallibility to closed-minded thinking, group think, mob mentality, and tyranny.
May 9, 2023
Then it all became rather obvious. We're the adventurers and explorers, the migrators without property. We've built flexibility into our lives and our work. We would move to my parents. We'd sail the boat of our family life into the security of their port.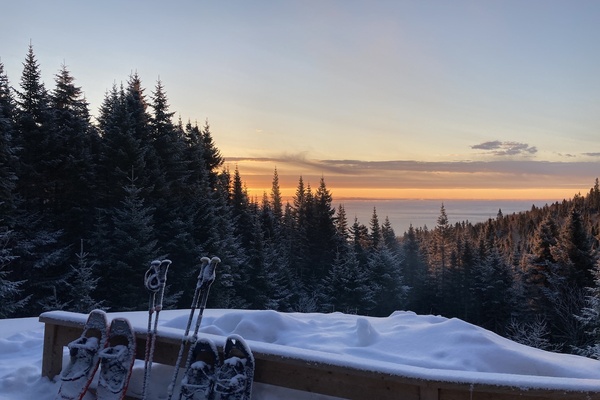 April 18, 2023
Living in Montreal with no family, no mountains and no purchase of a property to anchor us, the question of "where is home" became insistent, especially after I lost the religious beliefs of my childhood.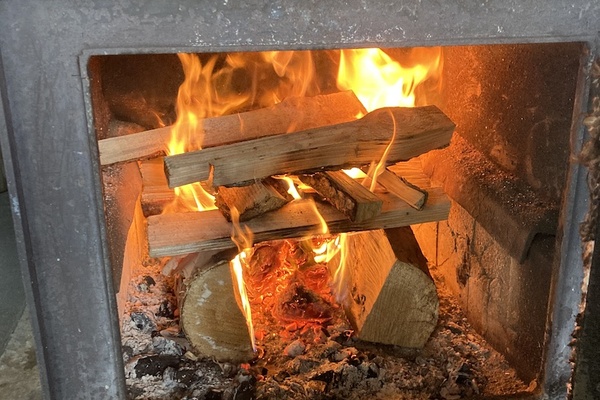 March 27, 2023
The answer to the interpersonal and intrapersonal tensions and problems of migrations are more nuanced and bigger than a simple "stay local" edict.