Why Writing a Mission Statement is So Hard
May 10, 2012
This is NOT the third post I planned to publish in my writing a mission statement series. Firstly, I didn't intend to write a series at all. It was going to be one post about my personal mission, how I defined it and how it's really helped give direction in my mothering, homeschooling, writing, etc.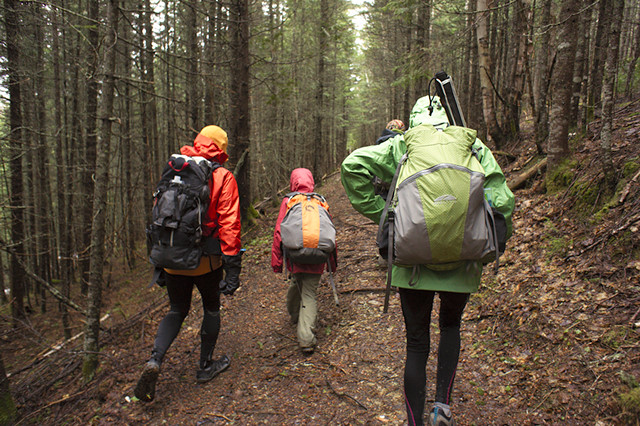 As I started to write about my mission the ideas grew and four thousand words later I realized this was going to be four or five posts. I've published the first two:
This third post was supposed to be the big unveil of my mission. But the timing isn't right. Not yet. (PS. I've already unveiled my personal mission on my about page and in this post. It's not top secret or anything.)
I was all set to publish that third post but something happened to change my plans. I had one of those a-ha moments, a brief moment of insight (I scribbled notes fast before the insight was gone) into why writing a mission statement is so difficult. And I thought we should park here for a post before moving on.
From some of the comments and conversations I've been having with people it's apparent that writing a mission statement is not easy.
I get it.
Damien and I are struggling with this very thing right now - defining our mission. Our March crisis brought this on and in our usual iterative fashion we have circled back once again to the question - What is our family mission?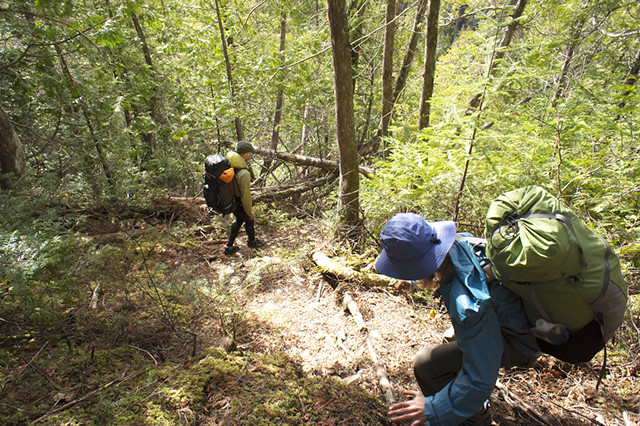 Five and a half years ago Damien and I went on fall weekend camping trip with the kids. We weren't going hiking, we were going to Maine's Common Ground Fair. And we intended to do something else - have a mini-retreat where we could talk about who we were as a family and individuals and where we wanted to go with our lives. Maybe even write a mission statement.
Damien probably doesn't even remember this. I know I had a piece of paper and it had some circles on it and I was trying to make the connections between all these parts of our life and weave them together somehow. I think I lost that sheet of paper or transferred the ideas to a different sheet of paper. Either way, the original is gone. Too bad. I like that kind of memorabilia.
We didn't write a mission statement that weekend, or the next. We still haven't written a mission statement.
But we're getting closer. Real close now actually.
Around that time, five years ago, is when I started to codify (fancy speak for write down) our values. It was these values, the ones we actually live, not just write down, that have guided our decisions over the years. The same values that launched Life 3.0 and all our other crazy adventures - homebirth, communal living (you didn't know about that one did you?), vegan eating, relaxed homeschooling, family backpacking, etc.
Why share all this? Because we've managed to live, quite well, this far without a family mission statement. This winter we even talked during one of our weekend skis that maybe written family mission statements were just a bunch of self-help hoopla.
That was until we reached our "what the heck are we doing with our life?" crisis this past March. And a crisis of "what is my purpose?" for Damien especially. Someday I'll share more about this but for now it's sufficient to say, we needed a little self-help hoopla to help us out.
We are currently back at the mission statement drawing board but we're getting closer to nailing it down. 
So I understand how writing a mission statement can be difficult. (Doubly so when you're integrating spouses and partners.)
Writing my personal mission statement was a bit different. It came easier but I think that was because I had been working out my mission statement for years at FIMBY, I just wasn't aware of it. I had been working it out in my daily living also but sometimes our creative work helps us get a clearer picture of who we are.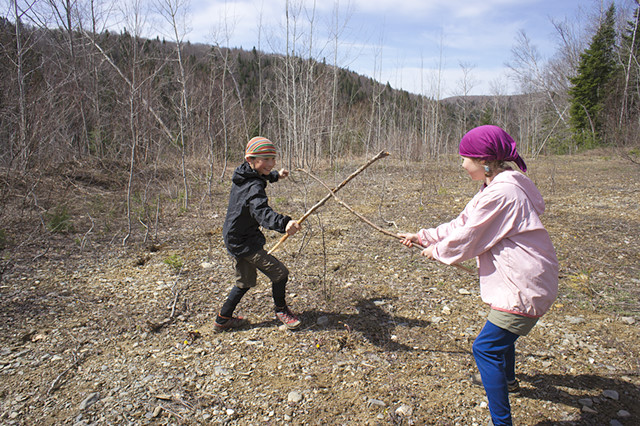 That's the story but what you really want to know is why it's so hard. 
Here's the answer:
It's so hard to write a mission statement because we have a hard time believing we have a mission.
A specific mission. A made-just-for-us mission. A mission only we can fulfill.
Understand, when I talk about mission I don't mean vague and general, ie: my mission is to "love god, love others" type speak. Nothing wrong with that. In fact, that's part of my purpose in life. But my mission is much more specific than that. And it's at this stage, moving beyond vague purposes into specific mission, that I think many of us get bunged up. For the "simple" reason we don't believe we were made for a mission. 
Why do we have a hard time believing this? There's lots of reasons but I'm going to stick to three (for now).
We aren't raised for a mission.
This is no criticism of our parents or family. It's just that our society is not mission-minded.
We grow up being "educated" ("taught" stuff and asked to spit it back out) to fit a certain role, prepare for a career path, assume a certain job title. To fit into a box, cubicle or cul-de-sac.
Nothing wrong with any of these by the way. Jobs are good. Careers are good. Even cul-de-sacs are good.
But those aren't the mission folks. Those are just the means.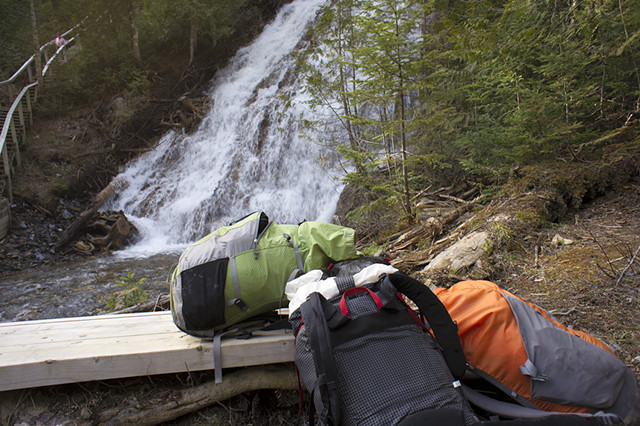 So when we start to question our lives in terms of mission we get confused because we have a job title, so isn't that what we do? Or we have a spouse and family so doesn't that define our role?
Yes, those define maybe what you do, but not who you are. And a personal mission is intimately connected with, is dependent upon, who you are.
And that leads me to the second point.
We don't know who we are.
When we aren't raised, educated and otherwise nurtured in a mission-minded home life or society we lose touch with our ability to know ourselves.
If we have dreams as children we're not necessarily encouraged to nurture those. And we second guess our innate gifts because we wonder how those fit "in the real world".
We go to school so we can get a good job. Our studies are motivated by grades (to get to college, to get the job, to retire well) not because we want to become who we're meant to be. 
We have a job to feed our family. We chose that career or workplace for the benefits, work hours or because we've been trained to do that job not because that's the life work we're called to do.
There's nothing wrong with good jobs and feeding our family. I want both. And I want those for everyone.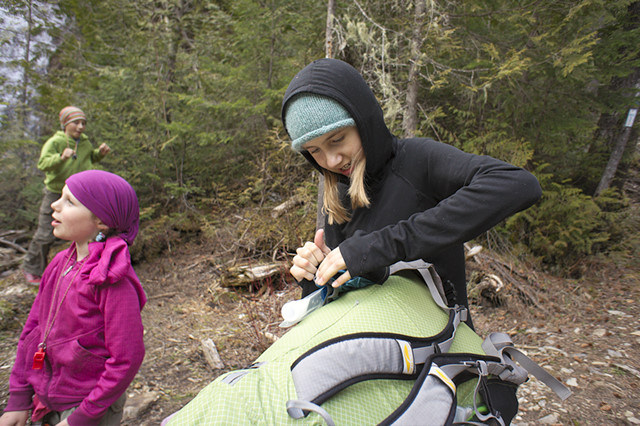 But so many of us lose touch with who we are and we end up doing work to simply "have a good job and feed our family", or "serve our family by taking care of our home."
Please hear me again, providing for our families is noble work. But what if your life work was an expression of your deepest dreams, your gifts, your talents, your values, who you are. What if your work was your life's mission?
A couple things have happened to our family over the past few years. First we rejected the notion that education was to prepare for a good job or even to prepare for college. Instead we embraced the belief and lifestyle that education was to be tailored to the individual to help them become who they are meant to be. I had not yet attached mission to this but the seeds were there.
Then we decided that what we wanted for our kids was what we wanted for us - the responsible adults wanted freedom to be be who we are. To dream and to use our gifts.
We didn't know what the mission was but we knew we were made for more than mundane. More than mediocre. More than middle of the road.
We were made for greatness.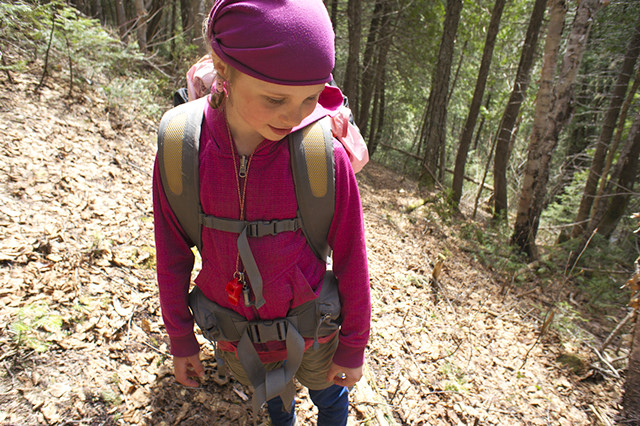 Which brings me to the last point. And the most important reason it's so hard to believe we actually have a mission. (And if you don't believe you have mission it sure is hard to write one, isn't it?)
We are afraid of our potential.
You were made to shine. I was made to shine. And this scares the living daylights out of us.
We're like shy school kids being called upon in class and we're hiding in our desks saying "oh, pick someone else" but deep down we want to be picked. We want to be chosen.
I have a secret to tell that little shy kid inside - You have been chosen to do great work.
Now before you all jump on me with, "well, isn't that a bit grandious Renee?" I'd like to share what I think greatness looks like.
Jesus' response to the question of greatness is something like this
whoever wants to become great must be a servant
Hum... maybe we don't want greatness. Well, even if you don't want it, you were made for it.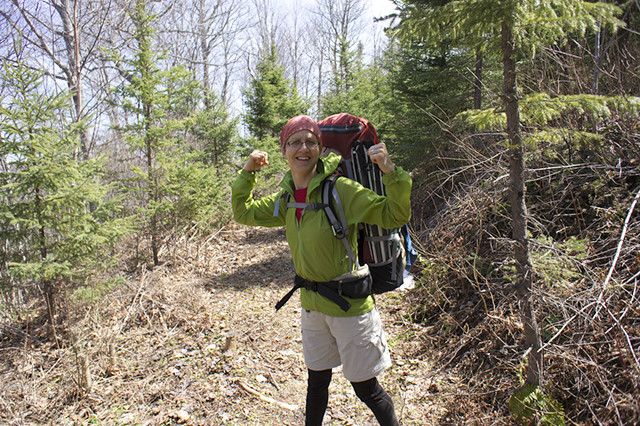 My dorky superhero pose
Some of us will be great in quiet ways, some of us in loud and rambunctious ways. How it's expressed is different but the truth of who we are is the same. We all have superpowers. (Believe it.)
We are made to shine.
We believe (I sure hope you do) our children are created and brought into this world to do amazing things. We name their gifts. We support them. Why don't we do the same for ourselves?
If you're in a place where you are operating hunky-dorey sans mission statement. That's ok. Obviously.
I'm not one of those "you must have a mission statement" folks. I've operated for years, quite successfully, without it. And our family has accomplished some pretty cool stuff without having a written Tougas Family mission statement.
Last winter though, I got to a point where I was moving, literally, far out of my comfort zone and I needed the direction a mission statement provided.
And now in our family life we have moved way out of the comfort zone. When we stripped away the job, the career path, the retirement account, the house, and the familiar routines (on purpose) we were left wondering, "ok, now what?"
What kind of work do we want to do (together)? How do we weave who we are with earning an income? The dreams we have for our family, how do those fit? All these decisions we've made and steps we've taken - where are we going exactly?
We need the direction a mission statement provides.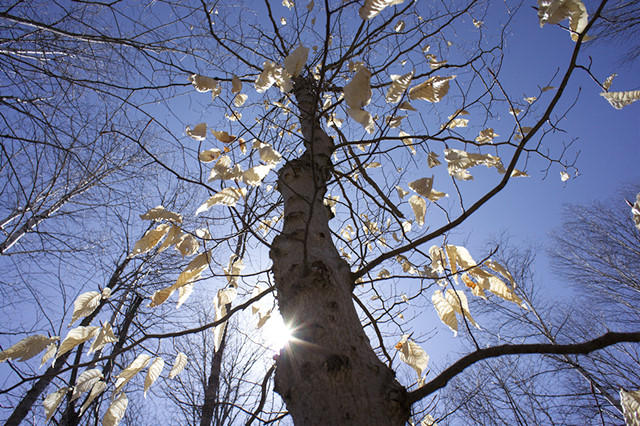 It's been hard work to figure that out, despite all we know about ourselves. And I think it's been difficult because of the reasons I've shared above.
Do you have a written mission statement? Can you identify with the difficulties in putting it all together on paper?
Filed Under
Resource Library
You can subscribe to comments on this article using this form.
If you have already commented on this article, you do not need to do this, as you were automatically subscribed.