A River Runs By It
May 11, 2012
At the edge of the property where we live (for just a few more short weeks) is a river. One of the fairly major rivers in the region actually.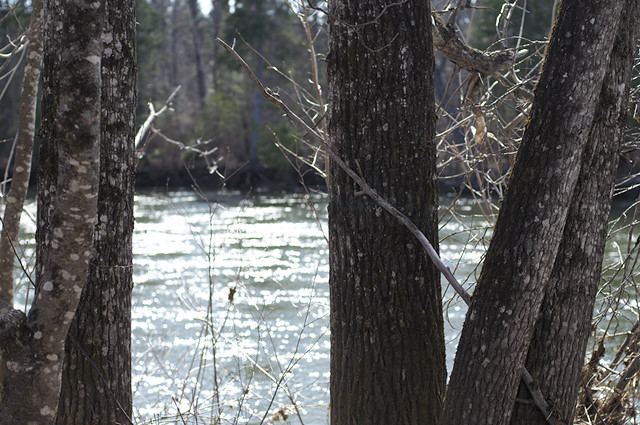 This is a salmon river and the local village was built around the salmon fishing industry more than a century ago. And because the river has been protected over the years, the salmon still come. And so do the fisherman.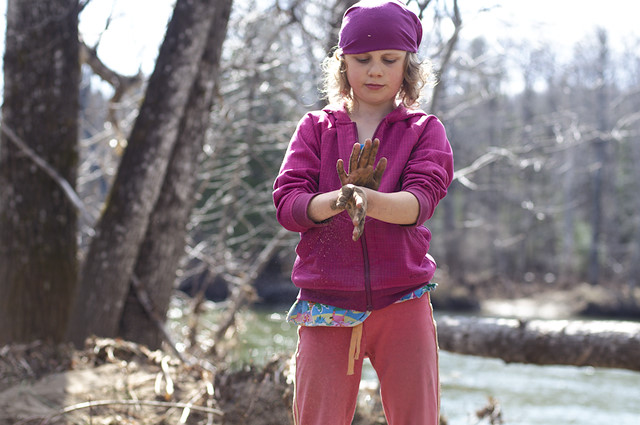 They will start to flock here in the coming months (some of them maybe even staying in this very chalet) and will pay exhorbitant amounts for the privilege of catch and release fishing from this river. I can't wrap my brain around that one but I am very thankful for this piece of beauty in my life. A river that I can see from where I sit typing this right now.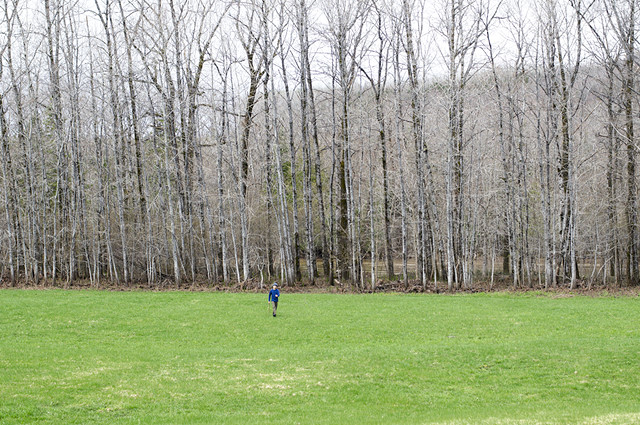 I took this photo an hour ago, you'll notice our trees aren't green yet
And I'm thankful for the river's edge where my children play in the warm sand. Where they are old enough to spend hours unattended building fairy villages and outposts.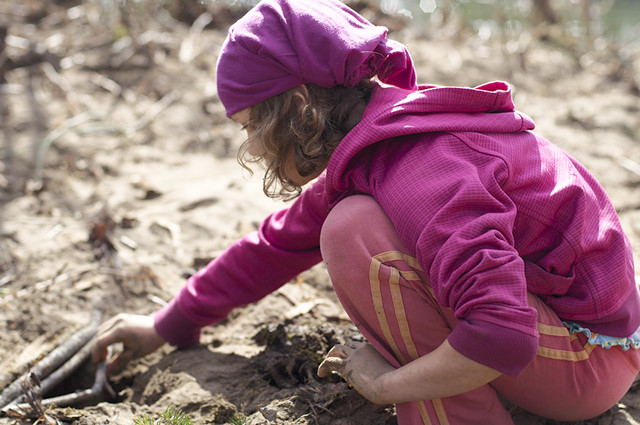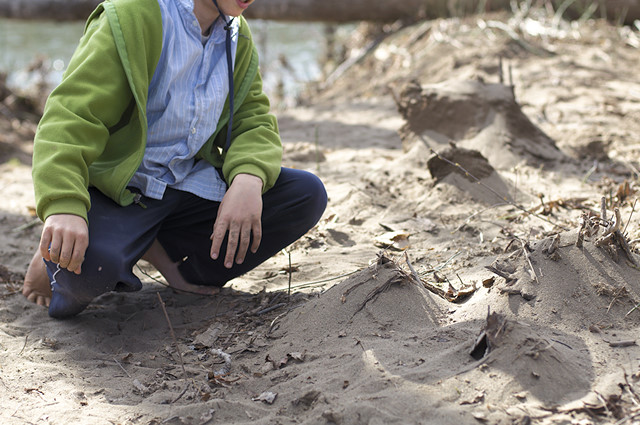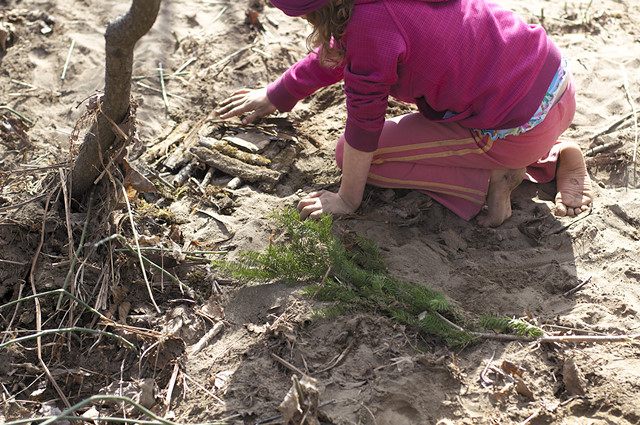 The river flooded significantly this spring. It always does we're told. The waters have receded now but they've left a wake of river detritus in the woods around the chalet. The wrack line is as high as low tree branches.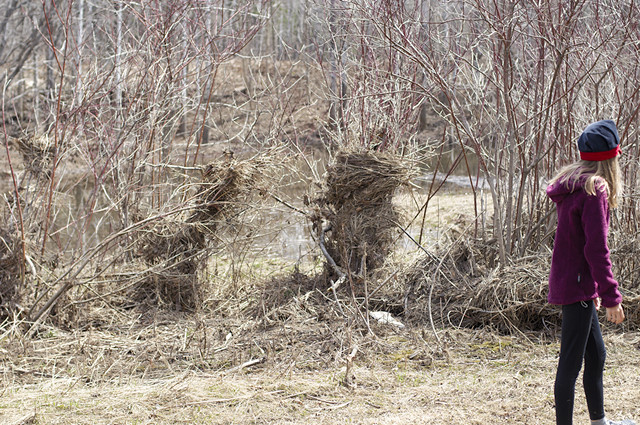 (Before y'all freak out at me for letting my children play by a swollen river I remind you they are 9, 11 & 13. They listen and obey the rules. Yes, obey. We use that old fashioned word around here. And I can see them from the house, when I decide to look. But mostly I prefer not to look and leave them to their free-range play.)
It's been lovely living so close to the water, but still out of the floodplain. Our next rental will have a river also. One a bit further from the house with pebble sandbars where we can sit in the sun and wade out into the cold, mountain fed water. We're told the river is clean enough to drink from. We won't be doing that but we will be enjoying the water. Grateful for this natural beauty and "playground" in our lives.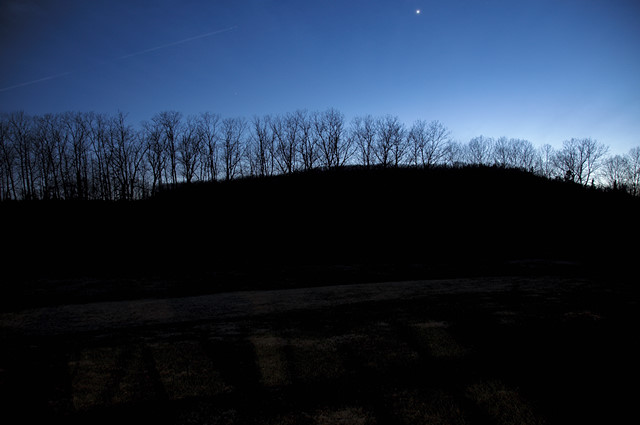 my favorite river view
the evening sunset behind the foothills on the other side of the river
Renee Tougas participates in affiliate marketing, including the Amazon Services LLC Associates Program. Whenever you buy something on Amazon from a link you clicked here, I get a (very) small percentage of that sale. See disclosure for further explanation.
You can subscribe to comments on this article using this form.
If you have already commented on this article, you do not need to do this, as you were automatically subscribed.