Menu Planning Download (& a Weekly Menu)
September 1, 2011
I had a question recently from a reader about how I menu plan. This is a good time of year to be thinking about that. Looking ahead to the new school year (homeschool, public, or otherwise) it's helpful to have some plans and strategies in place to simplify life in the kitchen during busy seasons of transition or change.
A lot of what I shared in A Summer CSA Menu Plan, a post I wrote last year, still applies to my current menu planning. You can read that post for how I plan around seasonal vegetables and a csa farm share.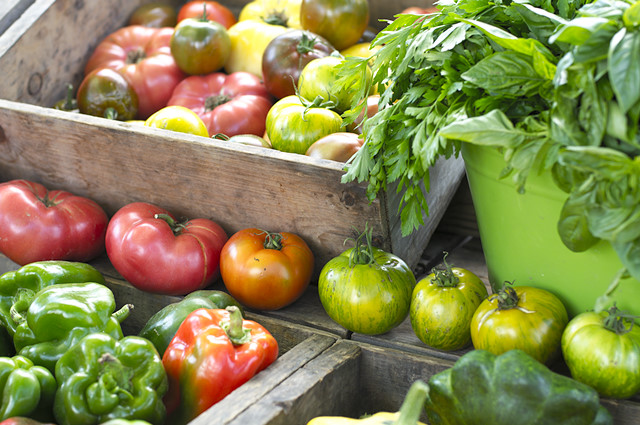 I currently menu plan using a master planning sheet that lists a different theme for six meals each week. One night a week we eat out or eat pizza so I don't plan for this on the menu. With the turn of the season the menu will change a bit as soups and stews feature prominently in our winter menu. But let's not go there yet.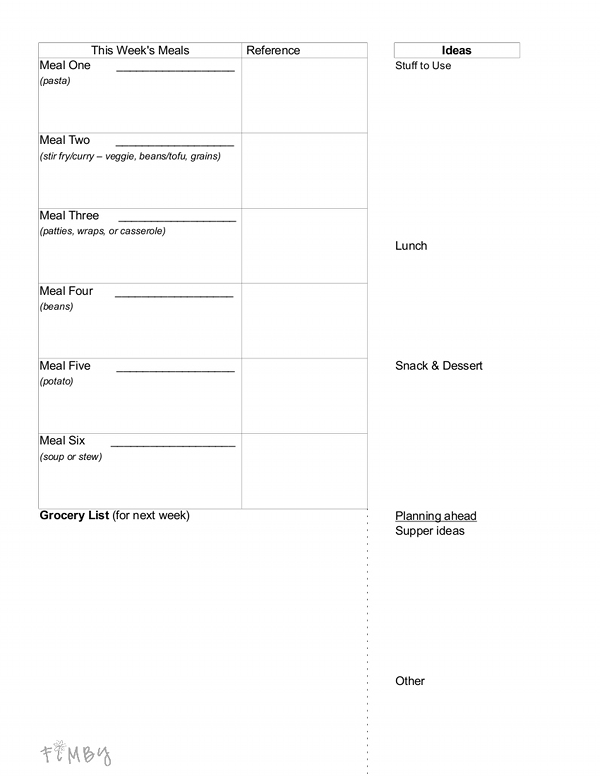 Click here to download a copy of this menu master for yourself. 
My Menu Plan Guidelines
These six meal "themes" replace the usual beef, chicken, fish, meatless, and whatever else many people menu plan around. With the exception of our pasta night and pizza/eating out night (meal seven) the meal ideas are whole food and plant-based, ie: made from whole, non-processed plant foods. Beans, grains (in their entirety, not in flour), vegetables, tofu, seeds, and nuts. 
In addition to our menu plan being vegan it also meets our family's unique dietary needs. Because Damien can't eat corn or wheat (without experiencing pain and discomfort) I don't plan meals around these grains. My cooking is basically gluten-free.
The blessing of these sensitivities is that they have virtually eliminated processed foods from our usual diet. In addition, wraps, burger buns, pasta, etc... do not feature prominently in my weekly menu plan.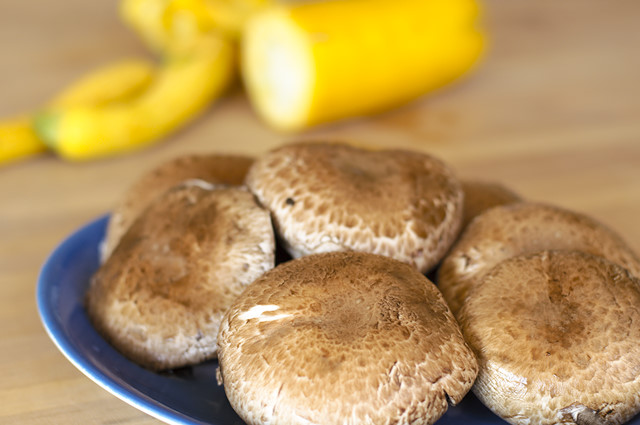 A Sample One Week Menu Plan
Below is an actual menu from a recent week at our house. I've linked to recipes and resources where I possible.
Brown rice pesto pasta. Grilled teriyaki portobellos & yellow summer squash. Chickpea, tomato, cucumber and fresh herb salad. 
New potatoes, boiled and served with a tomato bean sauce (Jacob's Cattle beans and canned tomatoes).
Summer veggie pizza with rice crust for Damien (I'll give the recipe in comments if interested), whole grain flour crust the rest of us. Topped with Daiya dairy-free cheese.
Supper out! Post-hike burgers, fish and chips.
Potato Cauliflower curry (recipe from The New Fast Food), sauteed shiitake mushrooms, corn on the cob.
Green bean and coconut milk curry, served with sweet and regular potatoes.
Baked Tofu Unchicken with peach and apple salsa (recipe inspirations from summer 30 Day Vegan), brown rice, broccoli with dairy-free creamy sauce. Photo below.
I am usually a one pot wonder cook, most of our meals being served in a bowl. This has worked for us for years. It simplifies meal planning and is also a great way to make all those veggies, beans and grains taste good together, instead of having a bunch of bland "side dishes" next to each other on a plate.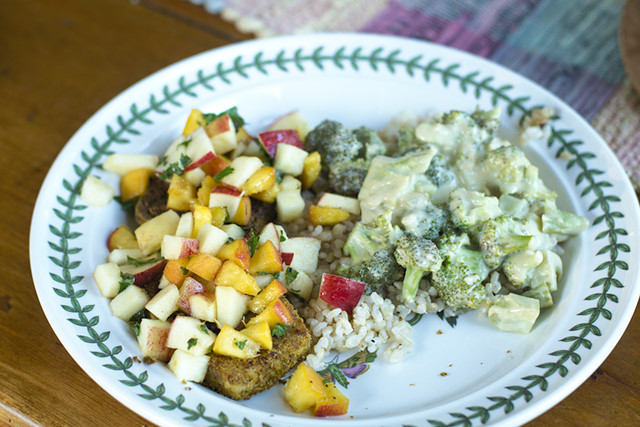 Living with my parents this summer makes it possible to move beyond my one pot meals because there are 2 resident cooks now instead of one. I cook most of the weeknight meals (my mom cooks the afternoon I do the grocery shopping and errand running, isn't that just the best?) and my mom and I share weekend cooking. 
These meals loosely follow my weekly menu planning master. I don't always follow the guideline on weeks where I have a lot of inspiration and ideas.
A master menu plan is really helpful during those times of low inspiration and ideas (or limited time). 
I'm happy to answer questions about our menu or menu planning in general in the comments. 
How do you like to menu plan? 
You can subscribe to comments on this article using this form.
If you have already commented on this article, you do not need to do this, as you were automatically subscribed.