Making peace with my personality ~ Workin' for the man
September 2, 2013
This is a long post. It's one of my who am I?" navel-gazing posts.
I don't expect most blog readers to read every word of such a post.
Why publish it then? Because I have the need to use writing to organize my thoughts. And when I publish something I work hard at the writing, and therefore the organizing, and I usually resolve an issue and move forward with greater clarity. It's just the way I work.
So, as you see, a post like this is rather self-serving and you may skip ahead straight to the takeaways if you like.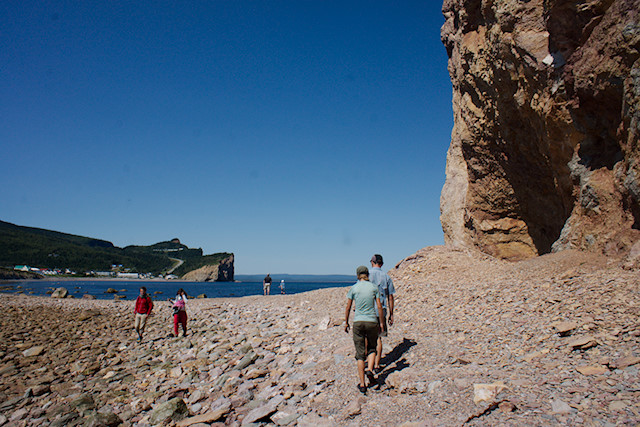 However, if you want to know how much FIMBY contributed to our family income last year (as a percentage), why I felt so bruised at the end of the winter, how I figured out a great mystery of my personality, and how I've found my working sweet spot (for now), read on...
A wee bit of work history
Those of you familiar with our story know that two years ago, the summer we moved back to Canada, was the first time I was legally allowed to start earning an income, after more than a decade of strictly unpaid mommy and homemaking work.
It's a long story of why I couldn't get paid for work previous to this, but one word sums it up: immigration. When we gave up immigrating to the US and cut our losses (and there were big ones) to return to Canada, it felt like a whole world of possibilities opened up to me.
At the time of our move, in May 2011, I had been blogging for years already and had built up a readership and a few connections. And in the months following our move I could actually do something with those online assets. I got more serious about my writing and I was asked to contribute to my first freelance project.
The following year I published a little e-book and then another, both of which were development of themes and ideas I have written about at FIMBY. I did more freelance work and in the fall I went to a blogging conference and came back totally fired up and inspired about my purpose here.
I started a FIMBY newsletter and we opened our online store, where we could sell products and services to support healthy, creative, and adventurous family living. (It's worth mentioning that Damien helped me significantly with all these projects, they're we projects, more than I projects.)
Looking back on it, 2012 was a fairly momentous year for my work. I published stuff and people bought it. I coached homeschool families. I networked with other bloggers.
And it wasn't all about me either. I provided real help, encouragement, and practical solutions to other families and individuals. This was very satisfying work.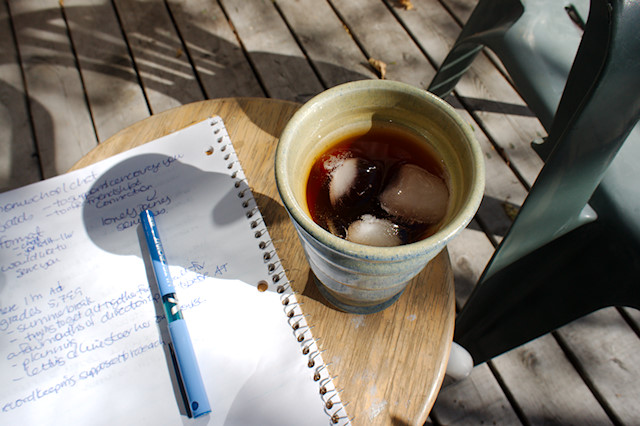 My financial contribution to our family's income from this work wasn't insignificant either. All told, our online work (not related to Damien's programming for clients) from 2012 accounted for 25% of our income, most of that coming from FIMBY related sources - books sales, ebook bundles sales, coaching and affiliates. There were months that earnings from products I wrote were the answer to the "dear God help us to make that rent payment" prayers.
To be clear, me working did not increase our income. Me working meant Damien was supporting those efforts both with his technical abilities (to publish my ebooks for example) and taking care of certain home duties to free up more of my time. Our income took a significant hit when we left steady employment two years ago and we're still in a building stage of this next phase of our adult working life.
I started 2013 with high hopes and expectations. Growth! This was my year to soar online. There were ideas in the works, content being written, and ecourses planned. I had a little chart, it was all planned (smile).
But 2013 played out differently than planned. Winter was difficult. I wasn't able to move forward on the ideas I planned. And I started to question a lot of things, mostly myself and my abilities (or liabilities as I often looked at them.)
A lot of the online marketing schemes and sales strategies, that work very well for other bloggers, started to feel uncomfortable for me. Most of them never sat well with me to begin with.
I lost my confidence.
I have always struggled with finding my confidence in the creative online income earning world and as a blogger I have struggled with insecurities reminiscent of junior-high. Junior high, that place in-between the worlds of childhood and high school, when you don't know where you fit.
That's exactly how I've felt about my presence on-line, I don't know where I fit.
Earlier this summer I realized (after a long season of angst) that I've worked too hard trying to fit in to "income-earning, mommy blog culture" or "homeschool writer culture" or whatever, and I'd lost confidence in my own strengths and passions.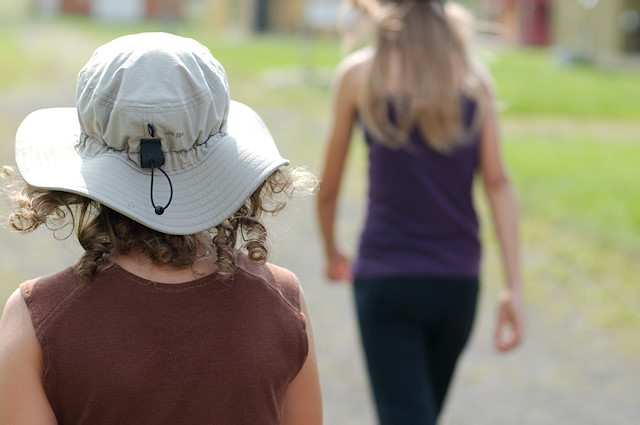 I've been looking for a worn path to success that I could follow, forgetting each of us has to hack our way through the brush to blaze our own trail.
This past winter, as my ideas could not take flight and I was simply unable to "make things happen", my confidence in my ability to work online nosedived.
Maybe if I was feeling on-top-of-my-game in other life areas this might not have happened. But as it was, and is, my confidence has been rocked on several life levels, leaving me vulnerable.
Vulnerability in and of itself is not bad. My aim is to live wholeheartedly and I made a conscious decision two years ago to write with my wholeheart also. This means being vulnerable.
I believe that vulnerability is good and helps us make real connections with people. But in the presence of fear, vulnerability can become insecurity, and insecurities can be debilitating - physically, spiritually, mentally and emotionally.
Living in a French culture, my first go with raising a young adult (letting go), homeschooling on the fringe (with no community support), financial instability and moving lots, these are just a few things that, in the presence of fear, have shifted my vulnerability into the red zone of insecurity.
These insecurities have overshadowed my confidence, strength and vitality.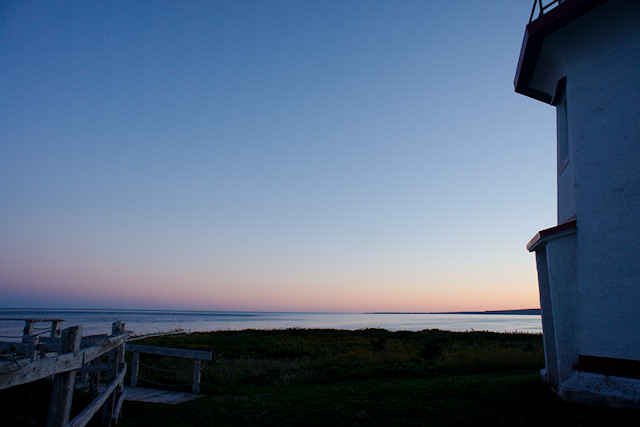 From the light-filled space of summer I can see this was part of what darkened my winter.
And so it was that I came into this summer, bruised and a bit battered. Stuck at "not good enough", shoulders a bit slumped, and wondering "what now?" I knew I needed a change of direction, a change of some kind (not to mention needing a whole lot of sun, water, farm vegetables, and berry picking to fill my well) to turn this ship of negative thinking and destructive insecurities around.
I wanted to be "me" again; mom, homeschooler, hiker, a woman who doesn't care a whole lot what other people think and if they'll "like" her and buy her books and increase her page views, etc.
And in light of the uncertainties in my heart I wanted to do something I shine at, and something that feels like the right fit. I wanted to invest myself in something that meets a need for both myself and our family.
It was time to re-visit my personality and re-connect with me.
Me, me, me. Honestly, this isn't all about me. Ok, this post is, but my life with my family is not. Family life is about us and how we support each other in being exactly who we are and move forward together in our dreams and goals.
The most joyful and soul-satisfying way to "do family life" is by bringing the best I have to the table. So it was time to re-visit who I am and what I love to do.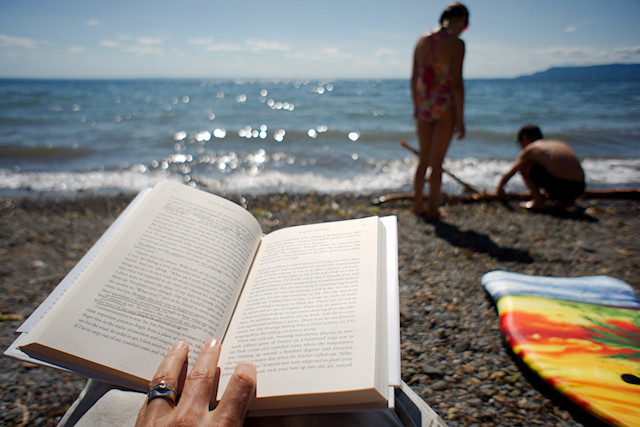 Who I'm not and Who I am
I am not a big idea person, envisioning large scale projects and schemes.
I am a detail person, good at managing, directing, and organizing. I especially shine in my capacity as home manager and home education director because I care deeply about the cause - raising and nurturing a family. Managing our home in support of this cause gives me great pleasure. (Managing is different than doing the specific tasks themselves. I can do the tasks but I love being the overseer.)
I am not entrepreneurial, and I don't think in terms of sales and marketing. I am not a business woman and I've never wanted to be. (I've tried these on for fit this past year and realized they don't fit.)
I am good at connecting with people. Meeting new people is especially quite enjoyable for me. I am good at serving people by responding to their needs. This is why I love a question and answer format for coaching and teaching. What is your question? Where is your need? How can I respond to that?
(Some people can combine the two of these. They are responsive to needs in their entrepreneurial business, indeed successful businesses are built on the premise of responding to a market need. I'd rather respond to the needs and provide a service without thinking how to make it into a business.)
I do not like the business of blogging. I don't like selling.
I do love writing as a way to organize my thoughts and to meet people's needs, including my own, for encouragement and inspiration. I want relationship with my readers. I want beauty. I want story and I want a place to be myself.
I am not motivated by money. This doesn't mean I'm motivated by the desire to simply do good or particularly soft-hearted though (smile).
I am motivated by significance. I like being the top-dog, or at the very least the right-hand woman. I've always been a leader and have never wanted to be just cog in a wheel.
I do not like being supervised by other people.
I do like working for my family, at home and on my own terms. All these years of being in charge at home and doing my own thing has "sold" me on self-directed work.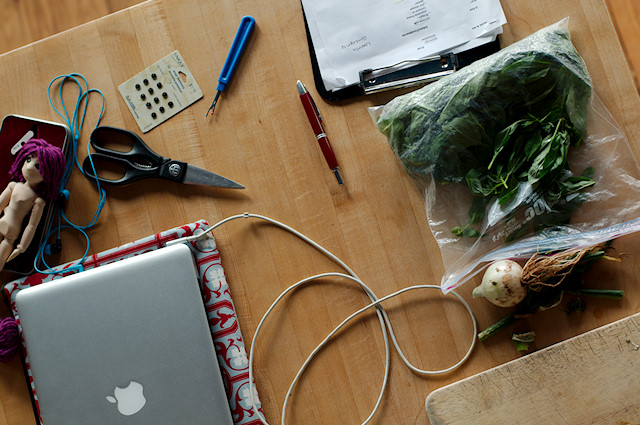 I have a lot of skills and strengths. Some things I'm naturally good at because of how I'm wired and other things I'm good at (and enjoy doing) because I've grown experience in those areas.
I was tired of thinking that I'm not cut out for online work because I'm not entrepreneurial, I don't like marketing, I don't identify as a business woman, and I don't want to write and sell a book.
So I did some snooping around again on occupation descriptions for ESTJ's, my personality type.
An ESTJ at work
The ideal work environment for an ESTJ is highly structured, with a clear set of expectations and an organized authority structure. The ideal job for an ESTJ allows them to use their organizational skills within a set of standardized procedures to efficiently produce a tangible product.
ESTJs prefer occupations that require an organized, logical, and practical bent that incorporates an effective use of time and resources. They pay attention to the organization's hierarchy and use policies and procedures to help them to move the tasks along. They like making decisions and dealing with concrete, specific facts.
They enjoy being the person in charge and often make good supervisors.
ESTJs quickly develop a reputation in the workplace as people who can be trusted to deliver, on time and as requested. They are unfailingly reliable and gain satisfaction from bringing a project to completion.
Some occupations seem to be more attractive to ESTJs: government worker, insurance agent and underwriter, judge, manager, military personnel, nursing administrator, police officer, sales representative, supervisor, trade and technical teacher, and other occupations that allow ESTJs to see tasks accomplished.
As much as I identify with being an ESTJ, I've done multiple assessments and the answers are consistently in-line with this personality type, the work descriptions have stumped me for sometime.
ESTJ's are society's enforcers and guardians, we loyally uphold (through structures, procedures and policies) the ideals of a society. Except that I don't - believe in, value, or otherwise uphold many of our society's values.
So what's going on here? Why don't I fit the ESTJ mold? And what kind of work am I meant to do in light of that?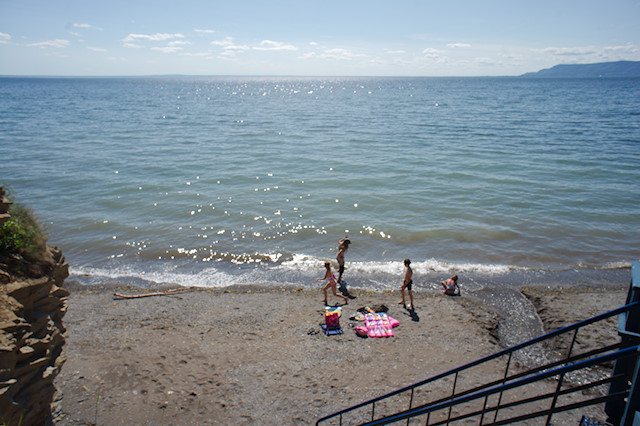 I pondered on this for sometime (feeling again something must be wrong with me, I'm not even very good at being my own personality!!) and then it hit me.
I have replaced the values of society-at-large with the values of family and freedom (and the other side of the coin, responsibility) in my hierarchy of beliefs. Perhaps if society, as in our governments and institutions, held up these values I would buy-in more. Our North American governments may at one time have been the champion of family, freedom and responsibility, but no more. And I just can't give my allegiance there, i.e.: no flag pledging for me.
So I realized I'm not an enforcer of society in general the way ESTJ's tend to be categorized, but I'm am loyal and committed to the hierarchy of my own beliefs. And yes they are a hierarchy or beliefs, we ESTJs like those (smile).
Family is the "organization" I believe in.
My closely held values (and ones I will go to great lengths to protect and live) include freedom living and homeschooling.
It's all starting to make sense to me now.
Once I buy into an organization I am the person you want on your team to see the ideas come to completion. I will devise and manage systems to get things done, I will manage the money (get ready to tighten your belt friend), and I will enforce the rules. By the way, rules don't always mean negative consequences, "break the rule, you pay". The rules in our home include freedom to explore and play. These are the rules I uphold, along with clean-up the kitchen when you're done.
... a clear set of expectations... organized authority structure... organizational skills... standardized procedures... tangible products... logical and practical... decisive and loyal... trustworthy and reliable...
That is me ten ways to Sunday.
Just because I don't want to be an insurance agent doesn't mean I can't use my personality to find meaningful and fulfilling work, work that doesn't drain me with all the "I'm not cut out to do this" insecurity.
I don't like being supervised by other people but I want to work with someone, to partner our strengths and abilities. And as long as I completely buy into the organization or mission, I want this person to tell me what needs to be done (clear expectations & clear authority structure) and then I do it. I want someone else to manage "the big vision part" so I can focus on what I'm good at doing.
So I decided to go to work for someone. I decided to go to work for an organization I believe in. I decided to go to work for us.
I realized that when you're married to a visionary you don't need to carry the big-ideas torch. When you're married to someone who loves the technical nature of stats and the numbers-game of marketing you can love organizing your thoughts with writing. And when you're married to someone who wants a really competent, responsive, loyal, and capable helper you can be that right-hand woman.
I'm working for the man. My man.
We're still working out the details of that but the main project I'm working on right now is our AT thru-hike and supporting the entrepreneurial and business vision Damien has for Toe Salad. I don't need to have the vision, he does. That is a huge relief for me.
Specifically, I'm working on small-scale writing projects (I love closure of small projects) in support of the larger goal. The big picture overwhelms me. But that's not my job and neither is it my gift. My work is simply to do the next task and check it off my list. That, I can do.
I came into this summer floundering about my work and the "what now?" question after losing my confidence this winter. On our trip in June I talked to my friends about this, I shared with each of them the rudderless-ness I felt, the questioning I felt about what I should be doing, besides my obvious work of homemaker and homeschooler.
We got home from our trip and the tension this uncertainty was causing in our marriage reached its breaking point (the tension, not the marriage). In a watershed conversation Damien basically said:
I have a vision for a business, you don't need to worry about that part. We have a large project looming on the horizon, you don't need to go looking for other online work. Are you going to join me in this?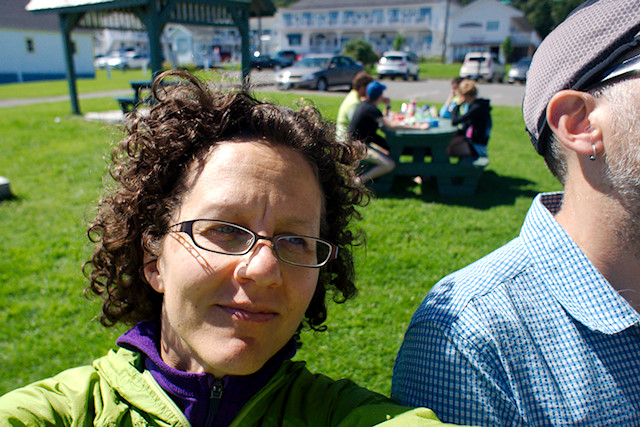 And it hit me so hard that I had been holding out on my husband. I didn't need to go looking for meaningful work online, cruising the mommy/writer blogs looking for success stories and paths to follow. I didn't need to sign up for a business course to be a better businesswoman, something I don't want to be anyway. I didn't need to keep questioning what next? or why can't I be better at this? The opportunity was right in front of me. The need was there.
The organization I believe in needed my assistance and wanted me to join, as a key player.
I don't know why I had been resisting, emotionally more than anything, in joining Damien, full scale in his efforts and dreams. I wasn't resisting intellectually but it seemed I was holding back my wholehearted efforts because we have different ways of doing things (surprise, surprise) and sometimes my response to this is to dig in my heals and say "you can't tell me what do to" (not in words so much, but in attitude).
In that discussion, Damien (nearly at the end of his rope with all my wishy-washy-ness of that last few months, so not like me) asked, "Are you going to be on my team, or not? Because if not, I need to know now so I can adjust my expectations and strategy."
I said yes, again. Just like I did seventeen years ago when we were married. And that discussion was a turning point for me in how I view my online work for this current life season.
My online work
My online work is not about growing FIMBY, or turning old blog posts into ebooks. It's not about finishing a course I started to write. And it's not about struggling to find my place. I am so ready to be done with that.
My online work is about supporting our family's vision and goals. It's about working with my husband to build Toe Salad and get us to the AT. It's about feeling confident in his grand visions (I'm not a visionary so I like it when someone else has vision) and using all my ESTJ-ness to bring the best of those, the ones that we both believe in, to fruition.
And I'm doing whatever I feel like doing here at FIMBY, mostly writing with abandon and without worry, and connecting with readers and filling my extroverted well with chats and coaching calls.
FIMBY is here to serve, to share our story, and to scratch my insatiable itch to organize my thoughts in writing (to organize in general) and to share beauty.
Remarkably, in doing whatever I feel like doing, FIMBY income-earning activity has increased, without me masterminding it. Masterminding is not my strength to begin with. And of course any growth FIMBY experiences and the connections I make here support our family goals and grand vision. There is no loss. It's all win-win.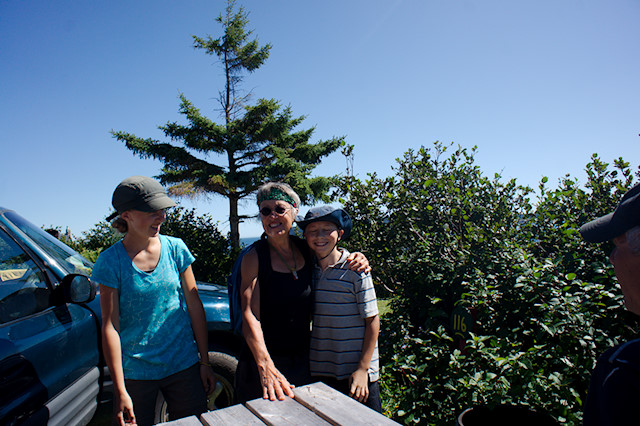 The Takeaways:
Trying to be someone you're not sucks. It's like being a square peg consistently shoving yourself into a round hole. Your edges get bruised. And when you do that you start to question your abilities, even things you used to feel competent, skilled and fabulous at doing. You cry easily. You feel like a lousy mom. You don't feel as energized. Can you see any of these things in your own life?
Vulnerability in the presence of fear breeds insecurity. The answer is not to shut down being vulnerable. The answer is to shut down the fear. I have no easy answers for how to do this except that those people who don't give into fear practice at it. Meditation, trust, prayer, love, mindfulness - these are muscles we exercise to combat fear.
We all need seasons that fill our wells and give us time to evaluate things to see situations for what they are. This summer has been my season for that.
None of us are good at everything and most of us need to partner with people. Two are better than one.
Personality type job descriptions need to catch up to the 21st century. Online work occupations are seriously underrepresented.
Do you feel satisfied in your work in terms of using your gifts and talents? (And work does not mean paid employment). Are there parts your personality you struggle with in the context of your work?
You can subscribe to comments on this article using this form.
If you have already commented on this article, you do not need to do this, as you were automatically subscribed.