I got a new camera ~ it's time to tell new stories
August 8, 2023
I got a camera body this week. It's been a while since I've had a "real" camera and there's a bit of a story to tell.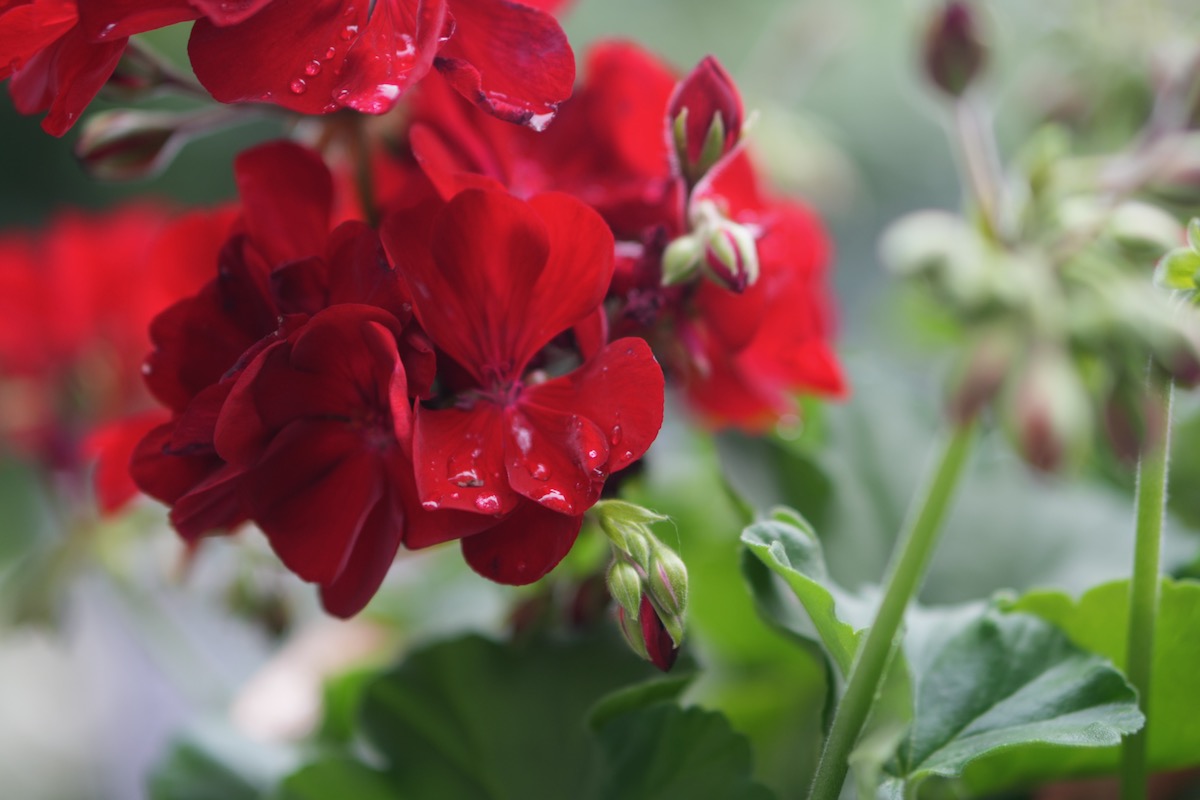 About 19 years ago I started to get interested in photography.
We (the other moms I knew interested in photography) were mommy blogging in those days. I love that that happened. It was a thing. I was there.
Moms were taking gorgeous photos of kids, gardens, landscapes, and food in jars. They were capturing the beautiful minutia and majesty of life, and I wanted in, big time.
I learned everything I could about our point and shoot, taking it to the edge of its capacities. No smartphones back then.
I really, really wanted a better camera. All the cool moms had one. But more than that, I wanted to take those photos.
We didn't have a lot of money then. Everything was budgeted so carefully. In the summer of 2008 we had a plan to buy a camera and it fell through. Then within a week of that deep disappointment my parents gifted us some money. And with that generosity, I became a real camera owner. (If I hadn't blogged about this never I would have remembered the particulars.)
I got books from the library, I even bought one or two. I read many online articles about how to get the photos I wanted.
I made photo cards and sold them at our CSA farm. I took portraits for people, bartering services. But mostly my photography became a feature and focal point of blogging. Yes, I had words. There were always words. But now I had the quality of the visual element I wanted.
Blogging and photography were all wrapped up for me as both of them grew in my life in my thirties.
In 2013, one year after my best blogging year yet, the one where upwards of 1k people a day were visiting my blog (sometimes 2k or more) we decided to sell my beloved Nikon. We advertised it here, which is also how I sold it, to a blog reader.
We were planning to hike the AT the next year and my big camera was too big for that adventure. Documenting the trip was part of our strategy to pay for it. We funded a big portion through a kickstarter and video series we produced while on the trail.
We downsized to a Sony. It was an alpha something. Sony had been coming out with some great cameras and it met our needs. I missed the heft of the Nikon, I loved how that camera felt in my hands, substantial. But the compactness and video quality of the Sony was what we needed for our hike.
I put that camera through the paces on the AT. Wearing it on my chest everyday through heat, rain (covered), sweat etc. Conditions it wasn't necessarily built to endure.
I still remember the day when the display stopped working, and even without the written journal entry to pinpoint the exact date, I remember my mood, black. Black with trail depression and now this. The camera stopped working for a day or two. I surmised that the constant humidity of my chest against the display screen had caused the problem.
I was so relieved when it worked again. Photography was an extension of me. I didn't want to have experiences if I couldn't photograph and document them. I was doing the hike as much for the story telling, maybe more, as for having the experience itself.
We finished that hike different than we started (all well documented here) and the following year we moved to the city and I had a whole new landscape to photograph.
Blogging, always evolving, shifted again at that point. My anxiety had stoppered my voice, everything caught at my throat. My blogging was about was my life, and my life was hard to write about.
I had (and have) a good life, but I felt so insecure and vulnerable. There was my personal experience, which was hard to process publicly, and there was the fact that kids were growing up. I couldn't write about and photograph the kids as I once did so freely. I have since considered the ethics of mommy blogging and well, it's complicated.
Despite the difficulties and questions and ethics I continued to blog, but the writing shifted.
The writing part was always important but it became the reason for blogging. Where once a photo might have inspired a post, now I would try to find photos that "matched" what I was communicating. A visual element was always important to me. I want there to be beauty in my online spaces and in my story telling, in the same way I want there to beauty in my "real" life. I am always looking for beauty.
The camera went on more hikes and documented our road trips west. It took the family photos at the gatherings, and the kids at prom. But it was never the same after the humidity issue on the trail. And eventually the display died entirely.
The phone became so much handier to use, I always had it with me, and the photo quality with each update kept improving. So even though I'm always using older model phones I'm still getting decent photos for the digital memory albums.
Sometime (I don't recall exactly when) in the last couple years I stopped using the camera all together. In part because my entire photo workflow was clumsy and cumbersome. It harkened back to the early days when I wanted to spend time every day editing & keywording photos. There had been successive changes to my photo software and all the steps just started to feel like a millstone.
I went through a couple years wondering what to do about my phone photos. (I don't use cloud storage.) The old system wasn't working and I didn't have vision for a new one. And in this period I had no desire to bring a real camera back into life. What would I do with all the photos I took with it?
Photography is much more than taking photos. It's also about managing photos and this part was not clear to me. So nope, I wasn't interested in getting a replacement camera.
Plus, I had new interests that were taking my time, namely school and lots of reading. Damien would ask me from time to time if I wanted to get a new camera and I just didn't want to. There was too much baggage attached to it, the desire wasn't there.
Earlier this year I solved the problem of what to do with my photos and my photo workflow. Once upon a time, in my photography hey-day, I really wanted super-duper editing options. There was the possibility of becoming "a photographer" (the kind that get paid) and I wanted tools for the job.
When I realized that most of the work of photography was editing I wasn't interested in doing this work for pay. But I kept the software and the processes I had established. The same processes that eventually became a millstone.
My photo solution is simply Apple Photos on an external hard drive. The photos have lived on that drive for a while in file folders, but now I'm storing them in Photos. I don't plan to do a ton of editing (I have zero professional aspirations) and that software lets me organize to my heart's content. Being organized is quite important to me. I'm still migrating all my photo files over there from my previous system.
Then a couple months ago I started to feel the stirrings for a new camera. Travel, gardening, appreciating beautiful places - these are things I plan to keep doing and want to photograph. Of course I want to photograph my people, the thing of most beauty in my life, but I get that I can't always be photographing my grown kids and definitely can't share publicly the way I once did!
But I look at them the same way I always have, you are so beautiful to me.
Also, I'm moving next year to Nova Scotia, where a new family story will be written living next to my parents and I desire to document and tell this story with a better camera.
In July, Ciel and I watched a magnificent sunset from our balcony. We were enraptured and in awe. I got out my phone and took a photo. I knew it would be a terrible rendition, and it was. And that night I decided, it's time.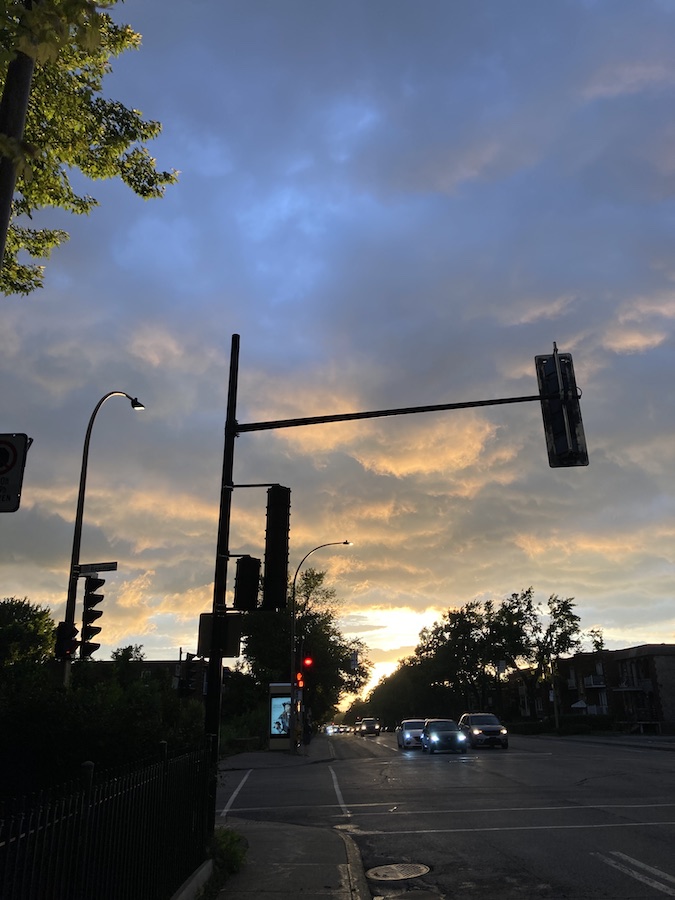 Sunset July 13, 2023
time for a better camera
Damien manages the purchasing of the tech for the household, he likes the research, specs, and details, I don't. So I asked him to please find me a camera. I still have the lenses from my Sony, so it needed to be another Sony. And as it happened they were just about to release their Alpha 6700. And with the way these things become outdated and updated, I wanted to newest model I could get.
Plus, we're going west this summer and if I could have a new camera for that adventure it would be like the icing on the cake.
We bought the camera yesterday.
I'm really excited about the stories this camera will capture and tell. The beauty of my gardens, my home and the landscapes of Nova Scotia. The day-by-day proximity and living by my parents. Grandchildren(?), who photos will not be shared in online spaces without consent. The possibility for better videos for YouTube, something both Damien and I want to explore more.
I'm also so excited about the new features in cameras. One of the places I like to share photos is IG and now I can wifi the photos from my camera to my phone lickety-split, simplifying workflow. This is old news for many, but new tech for me!
I feel like the new era of my life already got underway a few years when I finished raising kids and started school. Now I've got a good camera again to help me document and share it.
You can subscribe to comments on this article using this form.
If you have already commented on this article, you do not need to do this, as you were automatically subscribed.