For real
March 6, 2014
I've been thinking about the first time the Appalachian Trail entered my world. Damien was following a thru-hiker (maybe reading his online trail journal?) who was hiking to raise awareness and money for a non-profit mission. Damien suggested we host this guy, a stranger, in our home while we was hiking through Maine.
I readily agreed. We love meeting new and interesting people. And in that way I was first introduced, in real-life, to thru-hikers and long distance hiking.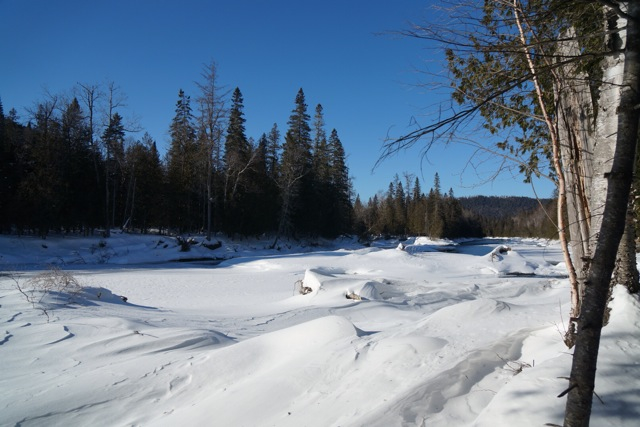 Fast forward six years to a cold March. I can't believe I'm about to embark on my own long distance trek avec ma famille. The same questions I asked the 3 thru-hikers who ended up staying in our home, that warm August night, I am now asked by people.
What will you eat? Where do you sleep? How do you deal with your period? (Ok, so not many people come out and ask me that one, but you better believe I asked the woman who stayed with us that night. By the way, the answer ain't all that pretty.)
I did an interview this week and one of the things I rambled on about (I'm a rambling talker) was how small changes and small decisions lead to big ones.
When I stop to think about it, and I don't have much time for thinking these days, I can't believe I'm here.
Days away from the trail. The dreams set in motion many years ago actually being lived, now. And the amount of work to make those ideas reality. Unreal.
My life is real. The days are real. Real busy. But in just a couple weeks my job each day will be to walk. That is still unreal, but will be real enough very soon.
Renee Tougas participates in affiliate marketing, including the Amazon Services LLC Associates Program. Whenever you buy something on Amazon from a link you clicked here, I get a (very) small percentage of that sale. See disclosure for further explanation.
You can subscribe to comments on this article using this form.
If you have already commented on this article, you do not need to do this, as you were automatically subscribed.