A quick trip to the city
March 8, 2014
Laurent turned 13 last week and we combined the celebration of that milestone with our bi-annual city trip.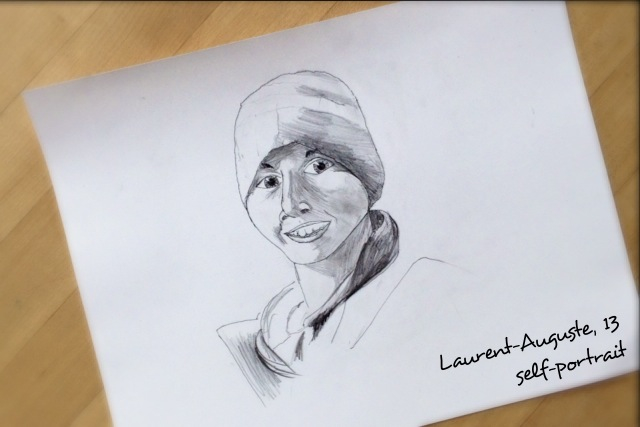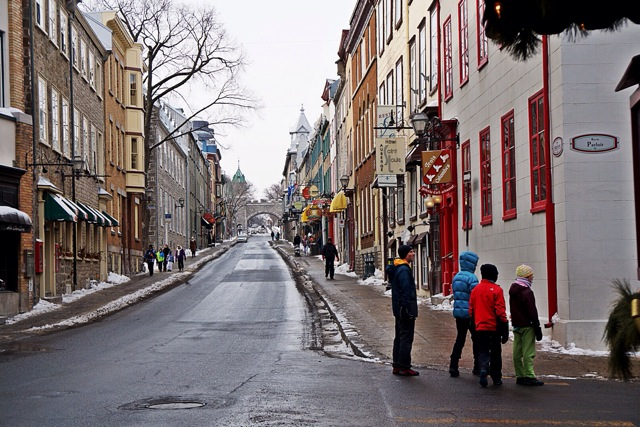 When you live in the sticks as we do (the sticks with good coffee shops, good neighbours, and the mountains) you need to make regular pilgrimages to larger centres to access goods and services that are just not available "in the woods" - comic book stores, "the mall", and the Apple Store.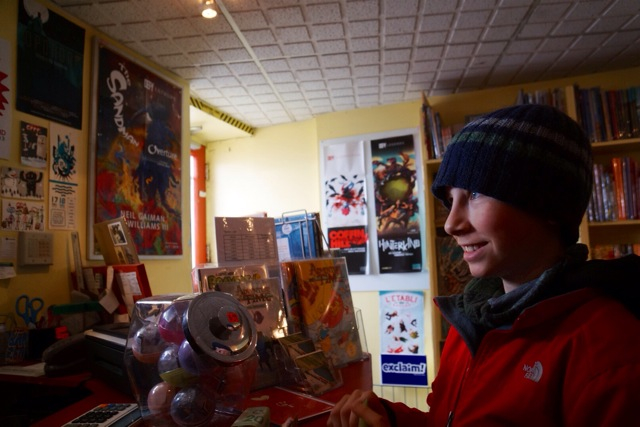 With our hike now mere weeks away we used Laurent's birthday as a good reason to drive the 7+ hours (one way) to Quebec City. We crammed the trip full of fun and necessaries. The aquarium, a stay at the hostel in the heart of the 400 year old city, and the crown jewel - an English comic book store - were the fun highlights.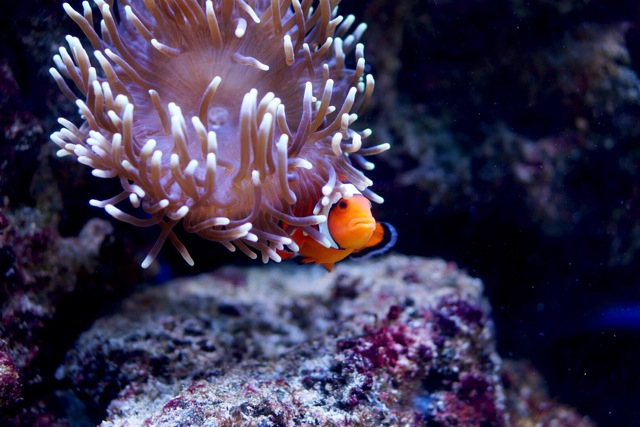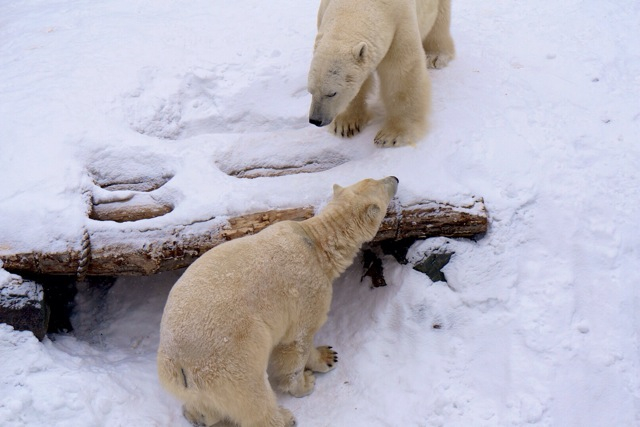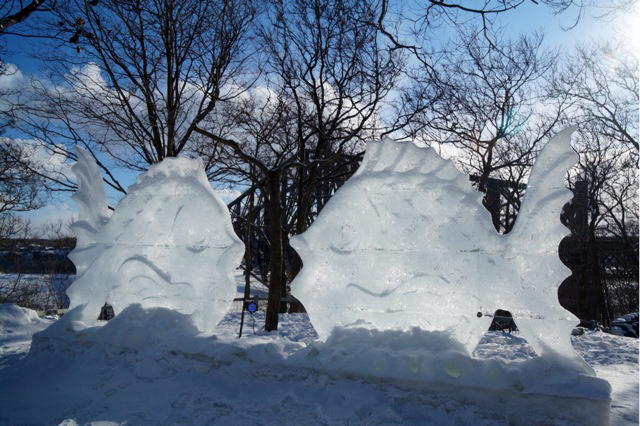 A trip to MEC for the last gear purchases and a visit to Place Sainte Foy/Laurier mall complex for an iPad and clothes (not totally successful, we still need trail underwear for the boy, and running shorts for Celine and I) were the shopping parts of the trip.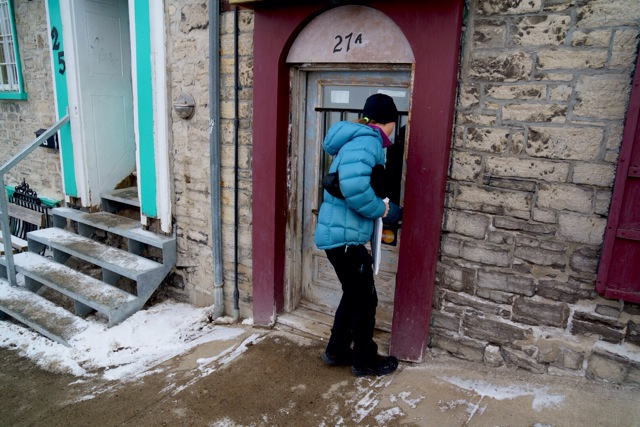 Shopping is not Laurent's idea of a good time, neither is it mine. But sometimes it just has to be done. And if you have a new book along, well that does help.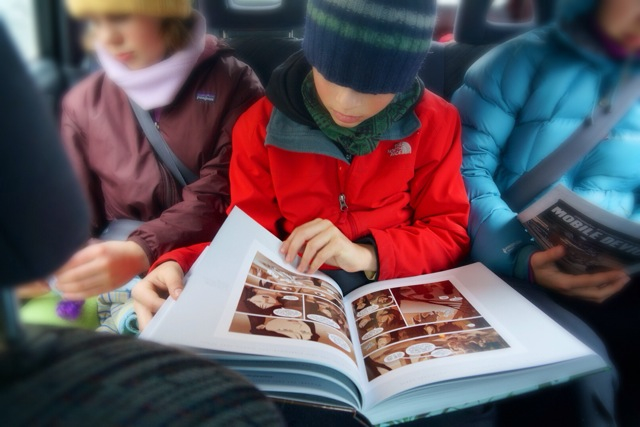 If you go
The hostel downtown Quebec is a great place to stay. They treat families well there. Our kids love the social aspect of a hostel, probably because their parents do. In the course of our overnight stay, which involved cooking our own supper and buying the breakfast they served in the common kitchen area, we met two other families.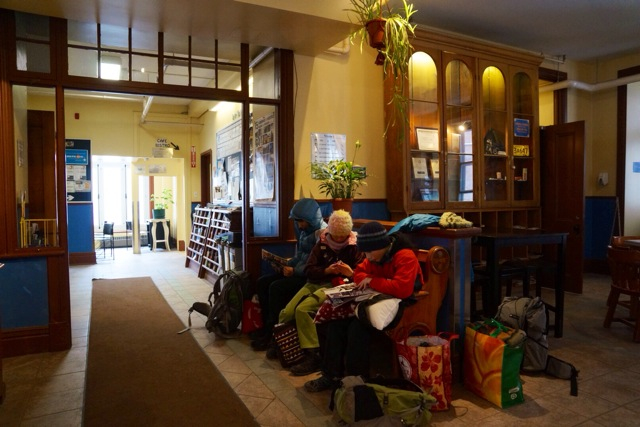 The hostel is easy walking distance from all the old city must-dos and must-sees. Unfortunately, we didn't have a lot of time for that.
If you do go I recommend hitting a large grocery store on the way into the city (the IGA's are nice) and arriving at the hostel with the food you'll need for your stay. I didn't have the foresight to do that. There is a grocery store nearby but it's small, as are all downtown stores.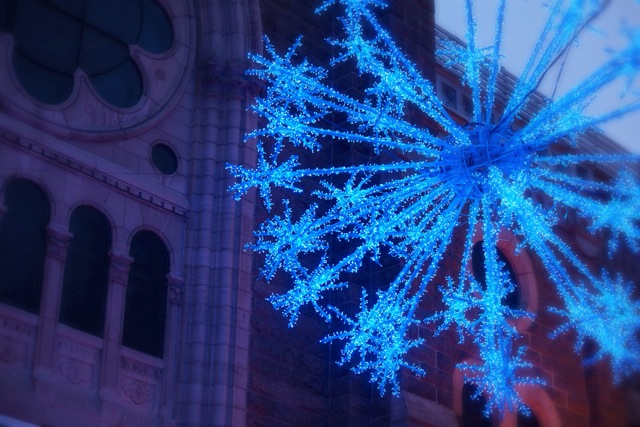 Renee Tougas participates in affiliate marketing, including the Amazon Services LLC Associates Program. Whenever you buy something on Amazon from a link you clicked here, I get a (very) small percentage of that sale. See disclosure for further explanation.
You can subscribe to comments on this article using this form.
If you have already commented on this article, you do not need to do this, as you were automatically subscribed.