A different kind of spring ~ the end of a journey
May 18, 2020
There are two technical terms for spring's arrival.
The vernal equinox, around March 20 or 21, also called the astronomical equinox, is when the number of daylight hours equals nightime hours for most of the earth.
But spring is also defined meteorologically as March 1st, based on temperature rather than on the position of the Earth in relation to the Sun. As a Canadian this one is very suspect to me since early March is still winter in my estimation.
Unless you live in the sliver of land along Canada's west coast, snug close to the American border, spring as a season of warmer temperatures, early blossoms, and ephemeral green buds doesn't arrive till April, May or even June. And those places with the latest spring arrival experience a burst of spring, short and intense before summer's debut.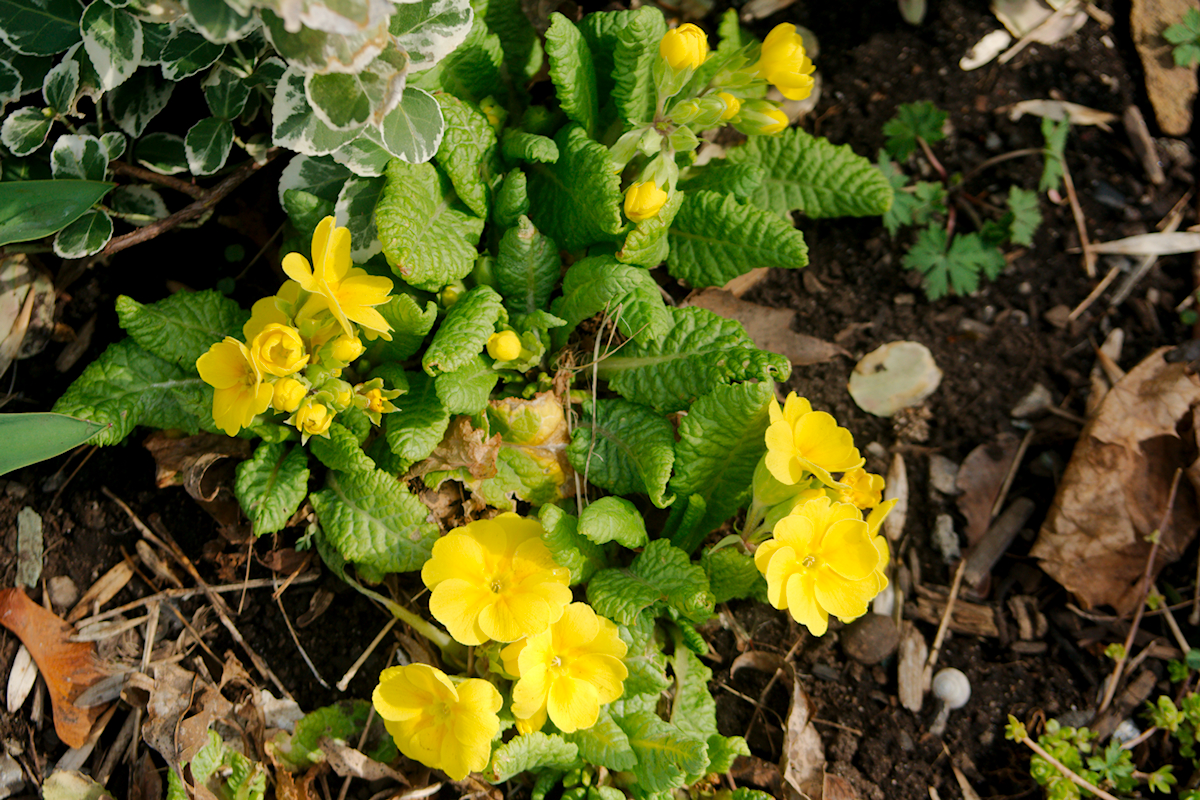 I get that spring has meteorological and astrological definitions. But for me, Spring is some combination of the complete absence of accumulated snow and ice on the ground; warming weather; the greening of deciduous trees; the blossoming of first Crocus, followed by Forsythia, daffodils, glory-of-the-snow, perwinkle, Magnolia, Hyacinthus, moss phlox, tulips, lilacs and more. And of course, planting the garden.
Spring is subjective and short.
In Montreal, spring feels like mid-April to late May.
I'm glad we returned to the city from Nova Scotia for this season.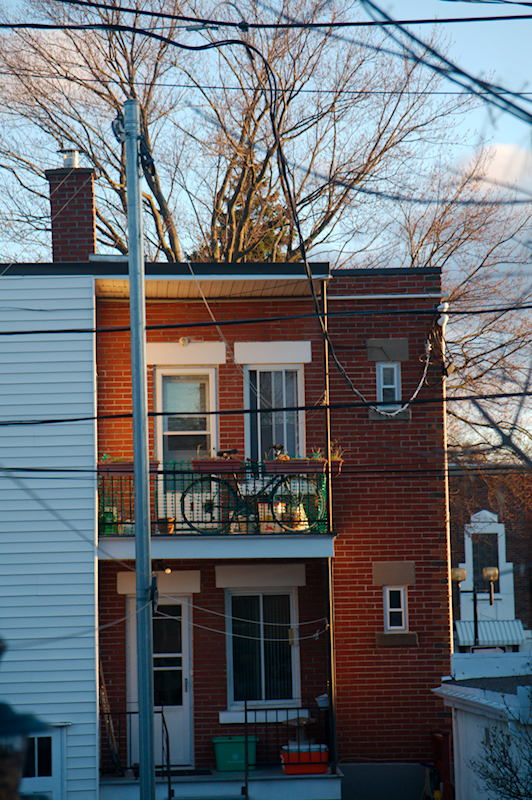 I love watching the shrubs in my front yard transform from brownish grey sticks to halos of fuzzy chartreuse mist to branches of emerald leaves. If you don't pay attention for a couple days in early May you miss it.
I am thrilled with all the new leaves and green shoots in my perennial beds in the back yard, my daffodils and tulips the vanguard of summer's blossoms and beauty.
As a gardener there is so much hope and anticipation of what's to come.
With nurture and nature you know something good is going to happen.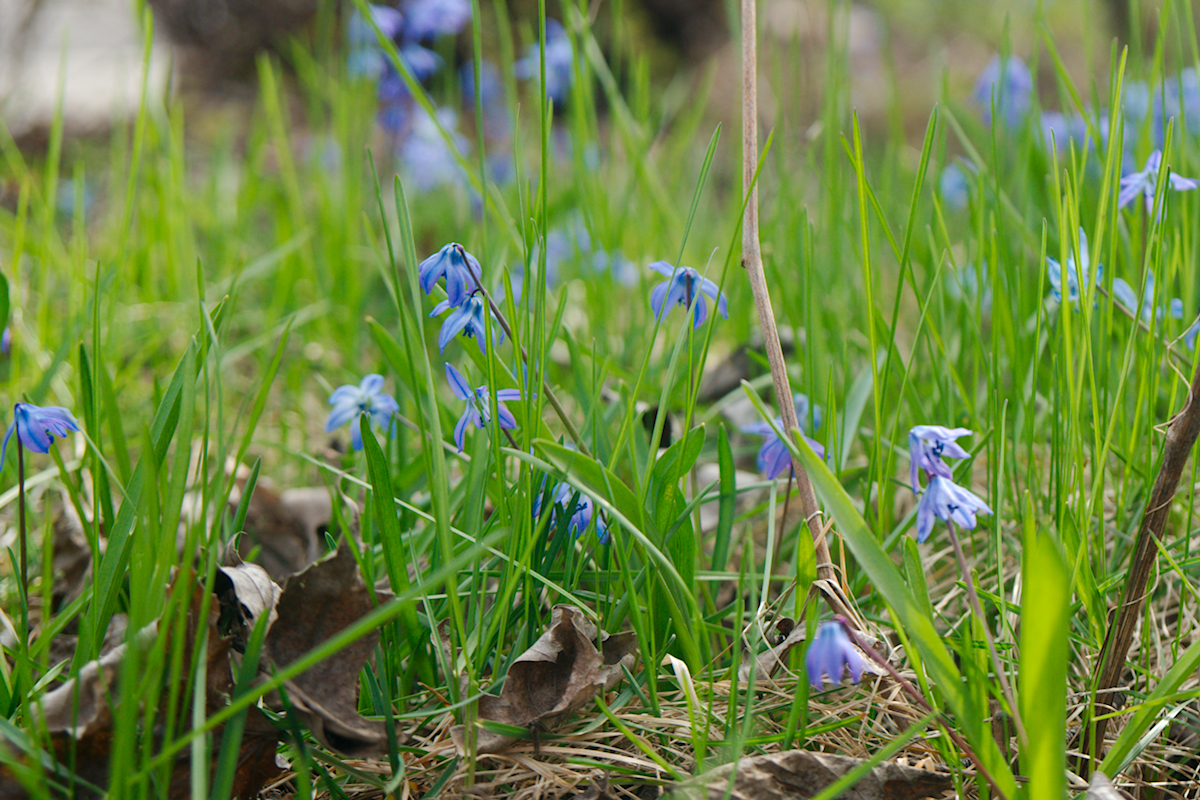 For years I have observed that late winter is my most difficult time of year. Astronomically and meteorologically speaking, late winter is technically spring. I'm keeping the term "late winter", cuz where I live, it ain't spring in March!
With the addition of skiing in my life, winter proper, mid-December through early March, has become a beloved and favorite time of year for me. The more January and February snowstorms the better! But mid-March to mid-April is a difficult shoulder season.
When we lived on the Gaspe peninsula I was just plain ol' tired of winter by mid-April and was desperate for a change. In Montreal there is way less snow and warmer temps during March and April, but the city is bleak and at its least attractive time of the year.
I've remedied my March blahs over the years in different ways. I especially loved the year we spent several weekends at our friend's cabin rental in Maine. That was a fabulous way to pass the month of March!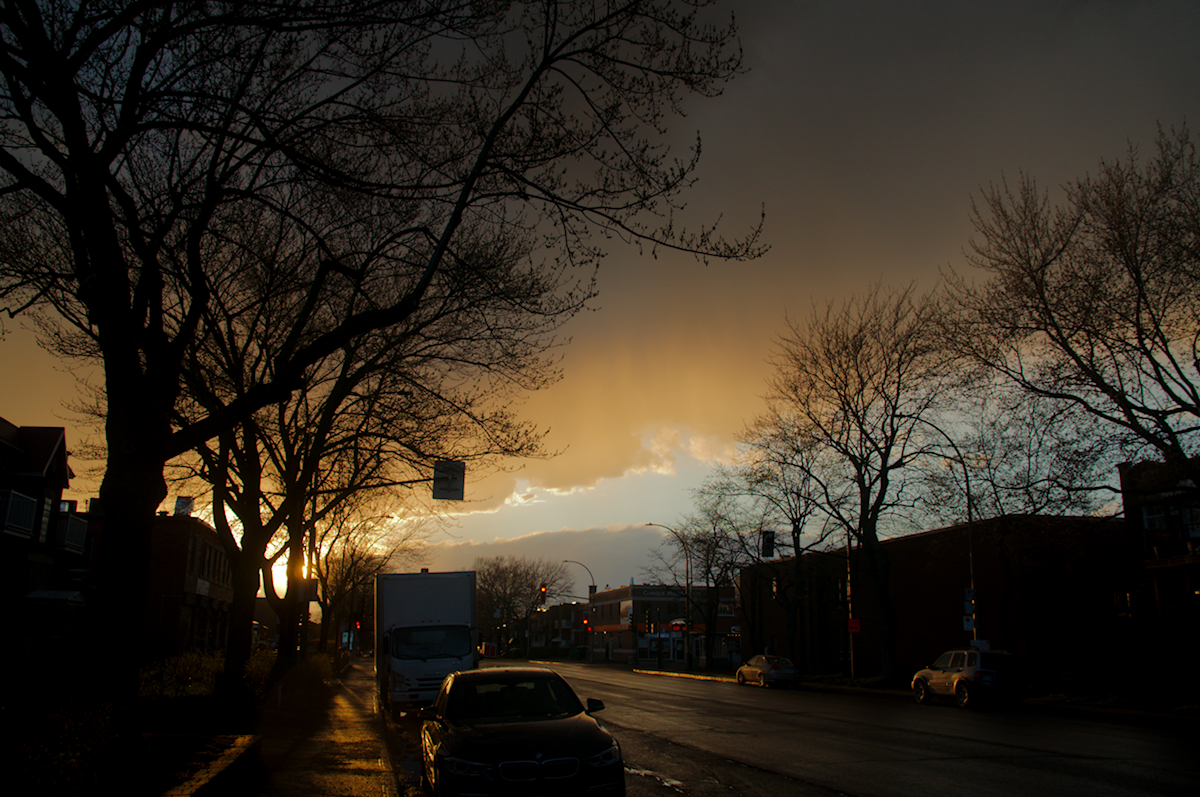 Because of how I feel during this season - angst, intense cabin fever, lots of internal tension between my outdoor desires and reality - one of my life-dreams is to travel at this time of year. Some people want to leave at the coldest and snowiest time of winter to head south. Not me. I want to go to the woods, rent a cabin, stoke the fire, watch the snow fall, and ski out my door. That's my winter travel dream.
But I do want to go somewhere else something fierce in March and April. Leave the city and come back when things are looking more hopeful. When Damien and I talk about our future we talk about ways we might make this (and many other travel and adventure dreams) a reality.
This year COVID-19 made it a reality for me. A pandemic made my dreams come true. And though I was sad to leave Nova Scotia, it was the perfect time, in terms of seasons, to come home. Spring is unfolding in earnest in Montreal and I have the garden to occupy and delight my senses.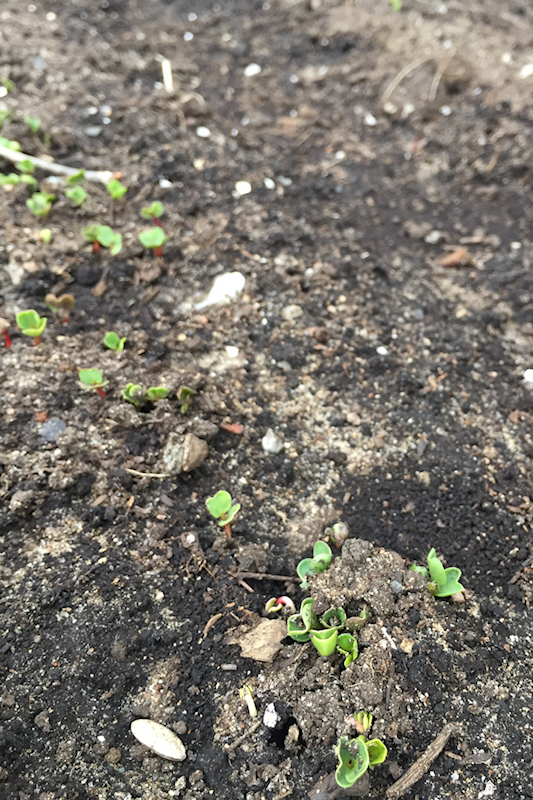 my radish sprouts, May 6
by the time I published this photo May 18 I've already thinned my radishes and eaten the microgreens - yum!
This spring brings significant change to our lives.
In five years of living in Montreal this is our first spring without being involved in our homeschool co-op musical theatre production. The pandemic would have cancelled whatever had been planned. But as it was, my kids phased out of the co-op this year, Brienne focusing on her French studies for her final year of homeschool, and Laurent graduating in December and starting college last month.
That season of my life is over. Running the gauntlet of spring activities associated with homeschool co-op has ended.
I am not sad. I am so very relieved.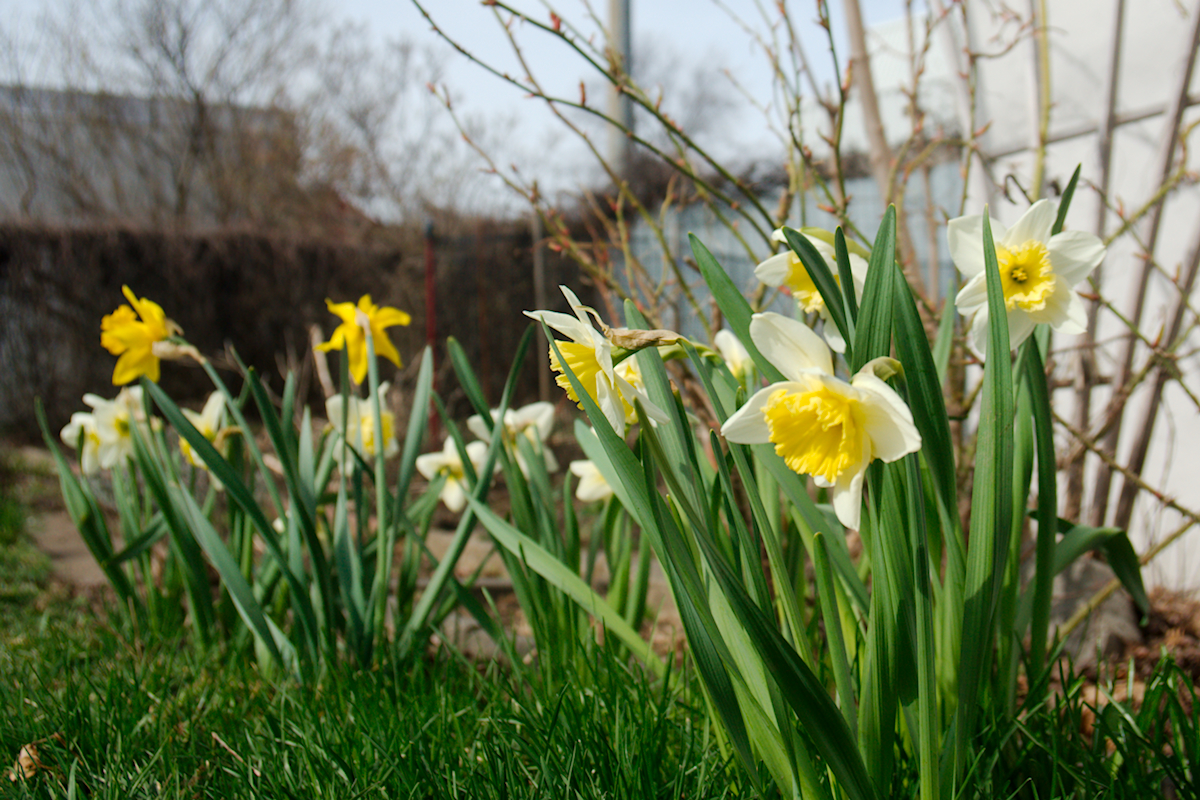 That first spring of homeschool co-op, all those rehearsals, all those hours spent in a dark and cold church basement, and all that commuting to the west island, was such a shock to my system. It was one of the hardest transitions I made during our homeschooling years.
As a homebody homeschool parent used to directing my own days, that level of out-of-the house commitment and community involvement was a big stretch for me.
I got better at doing it through the years. I learned to surrender and ride the wave because I deeply valued what it added to our family life. It just came at such a high personal cost. I exited every spring emotionally and physically exhausted and depleted, desperate for a summer reprieve.
I never felt like I was thriving in spring. I was surviving. I was getting through.
This spring is completely different for me.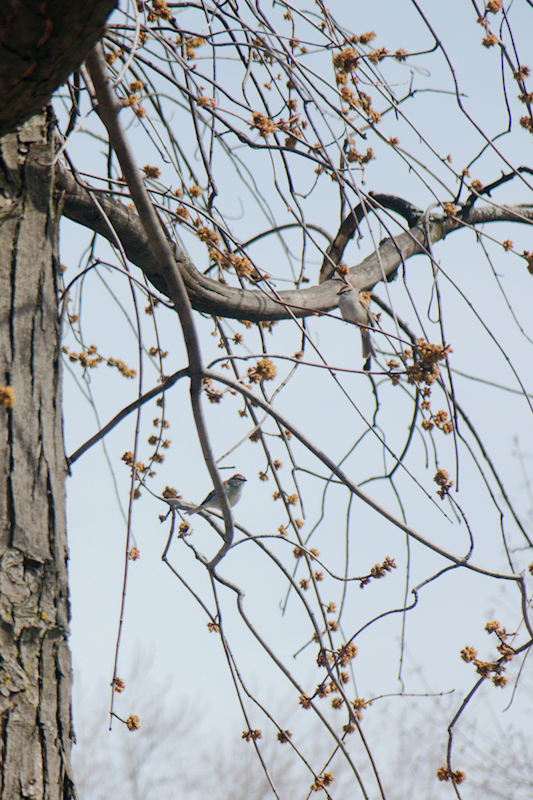 There's the pandemic slowing everything down so that life is so much more relaxed in general. I simply have less places to be and way, way less city driving. I cannot overstate the difference that less driving and less "places to be at fixed times" makes to my mental health.
And then there's the fulfilment of a dream to travel at the end of winter and arrive back home in time for the spring.
All of that is making for a great season.
But the most significant factor is the ending of our homeschool years.
Being in the final months of a sixteen year run of homeschooling K through 12 is the defining feature of this spring.
This is a unique season with the pandemic, but the end of homeschooling is the touchstone for me.
The whoosh years, and all the years before that, are coming to an end. Incroyable!
Previous springs, rattled and worn thin by the heightened stress of the season, I would wake up in the too-bright early morning hours beset with anxious thoughts. I was worried about the kids.
How was this all going to turn out? Would they get into colleges and universities? How would they get jobs without years of French language learning? Could we successfully guide them through the rough waves of their teen years to the shores of young adulthood? Did we do the right thing in homeschooling them? Had I failed them as a mother?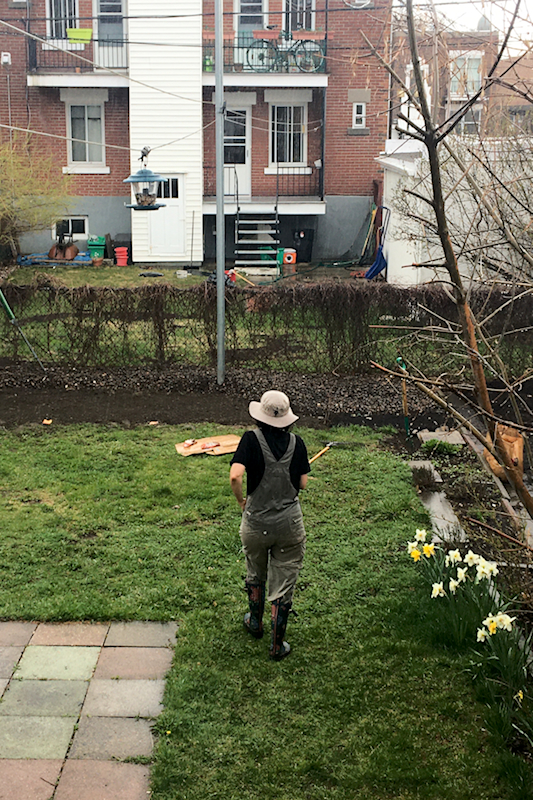 The spring stress of those earlier seasons is gone. And so is my accompanying anxiety.
There is ample evidence that I didn't fail them, that they got a good start in life. Not a perfect start, there is no such thing, but a good start. They are successfully transitioning into the young adult responsibilities of studies and employment (pre-pandemic). They are gaining confidence in their identities, values, and beliefs after some significant upheavals, both theirs and mine, through their adolescence.
It's like I'm reading the final pages of a book called "How I Homeschooled my Kids" and I can breathe a sigh of relief because it all turned out OK in the end.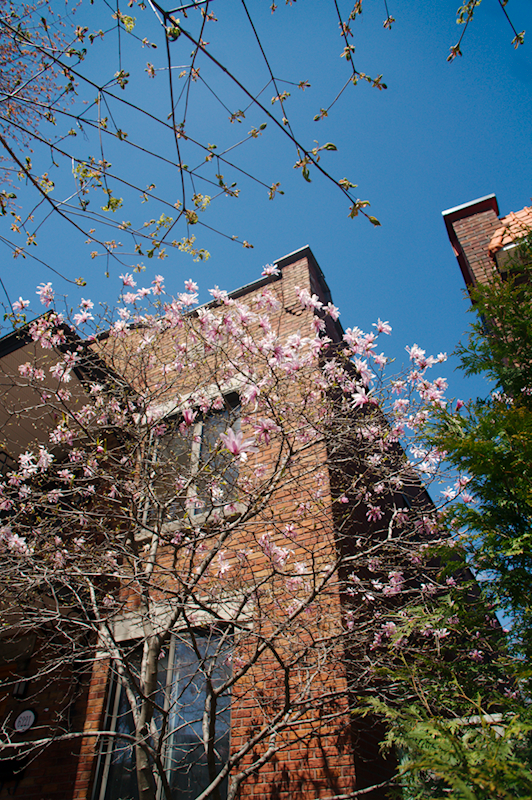 I get that there is no "end". Their journey as adults, which will be the longest portion of their lives, God willing, is just beginning. The end I am speaking of is the end of our responsibility as parents to raise our children and provide for their education.
I am not responsible for this next stage of my children's lives, they are. That's why it's called adulthood. And that is an amazing lightening of my load.
I am happy and light-hearted this spring in a way I have not experienced for many years. What an ironic personal reality in pandemic-striken Montreal, the Canadian epicentre of COVID-19 confirmed cases and deaths.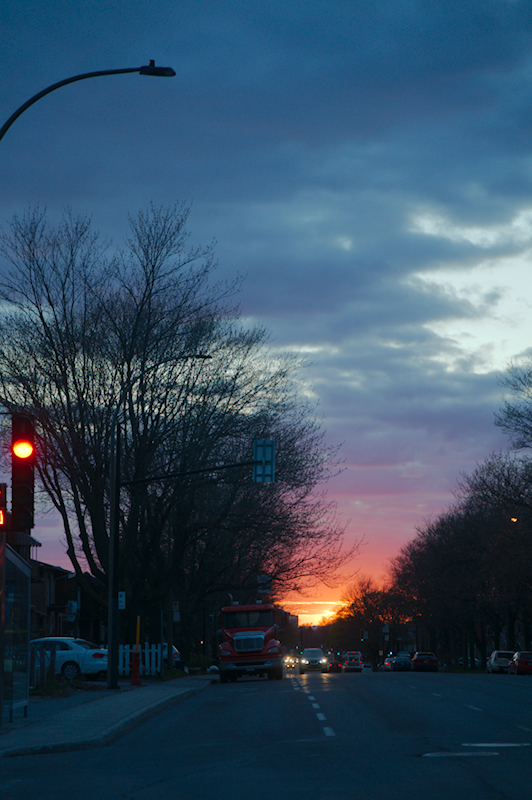 My confidence is returning in part because I'm gainfully employed again and I have a plan for my future, but also because the waiting and the fingers-crossed uncertainty of the last eighteen months are coming to an end.
Raising teenagers is coming to an end.
And not only are we front row, we're also relationally close and connected, as they launch into their young adult lives.
I couldn't have hoped for more.
Like a good book, it is deeply satisfying to be reading these pages right now.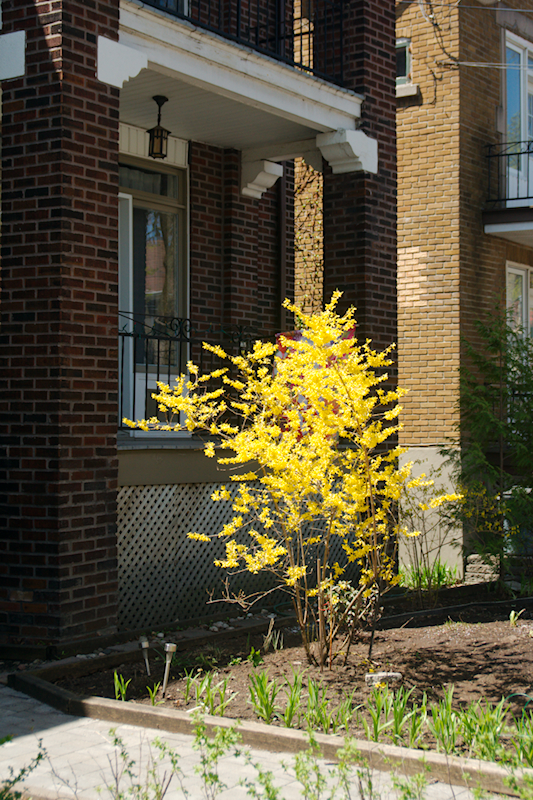 That's what this spring feels like to me. A huge relief at the end of a long journey. And a deep and restful pause before I start the next chapter.
Without a doubt the path I start now, building and hopefully launching a mid-life career, and the path my kids are starting into adulthood will bring challenges, doubt, uncertainty, and loss. That's life.
I think of how the last few years have felt like running the gauntlet of choices we made earlier in life: the choice to homeschool on a single income, the choice to pursue adventure and experiences, the choice to move to the city to finish raising the kids.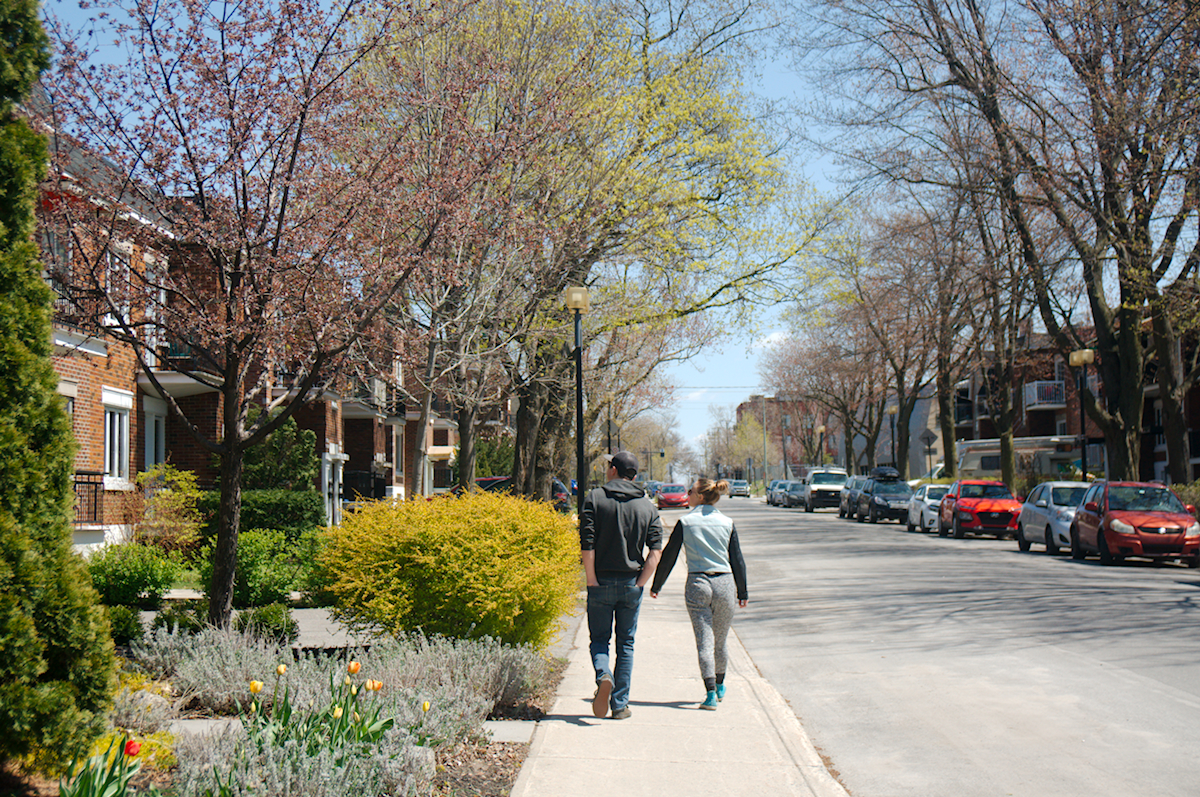 I wonder what future tight spots and difficult situations my current choices will lead me to. (That's how my mind works.) What kind of stressful seasons does the future hold?
Whatever the future brings in terms of struggle I know it will also bring the pleasures of pursuing meaningful work and the joy and comfort of building and maintaining deep relationships.
Right now I am experiencing the visceral feeling of satisfaction that we succeeded at what we set out to do in homeschooling our kids and in moving to Montreal.
This kind of satisfaction is precious and fleeting. We don't arrive at the end of a journey very often. Most of the time we are in the daily grind of it, sometimes we're running the gauntlet or we're in the middle of a marathon. We're struggling towards the goal with hope, prayer (on those days we believe), and lots of hard work.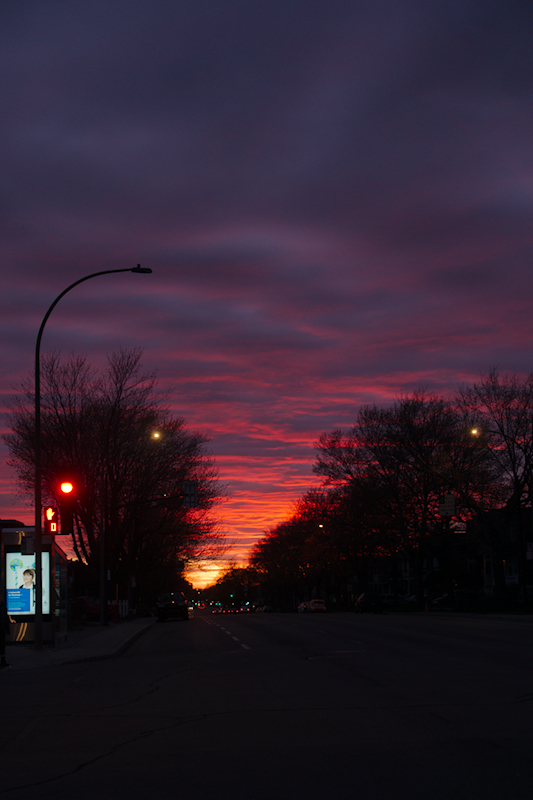 This season I am reaching the goal. And I am relishing the sense of completion. I'm giving myself permission, in spite of the wacky world we live in right now, to feel good about this. To feel really good. To thoroughly enjoy the slowed pace of life right now. And to know that although the future is unknown (always is), we did this thing. We did it well.
Renee Tougas participates in affiliate marketing, including the Amazon Services LLC Associates Program. Whenever you buy something on Amazon from a link you clicked here, I get a (very) small percentage of that sale. See disclosure for further explanation.
Filed Under
Resource Library
You can subscribe to comments on this article using this form.
If you have already commented on this article, you do not need to do this, as you were automatically subscribed.