Wrapping things up
August 21, 2019
Laurent came home from camp this past weekend, after 9 weeks away. We went to visit a couple times to deliver food for Brienne and participate in her baptism, but for most of the summer we didn't see him.
Having all the kids under one roof again is wonderful of course, but both he and Brienne miss their close-knit camp community. The only consolation being that everyone else is missing the community just as much, having dispersed back to their respective home lives.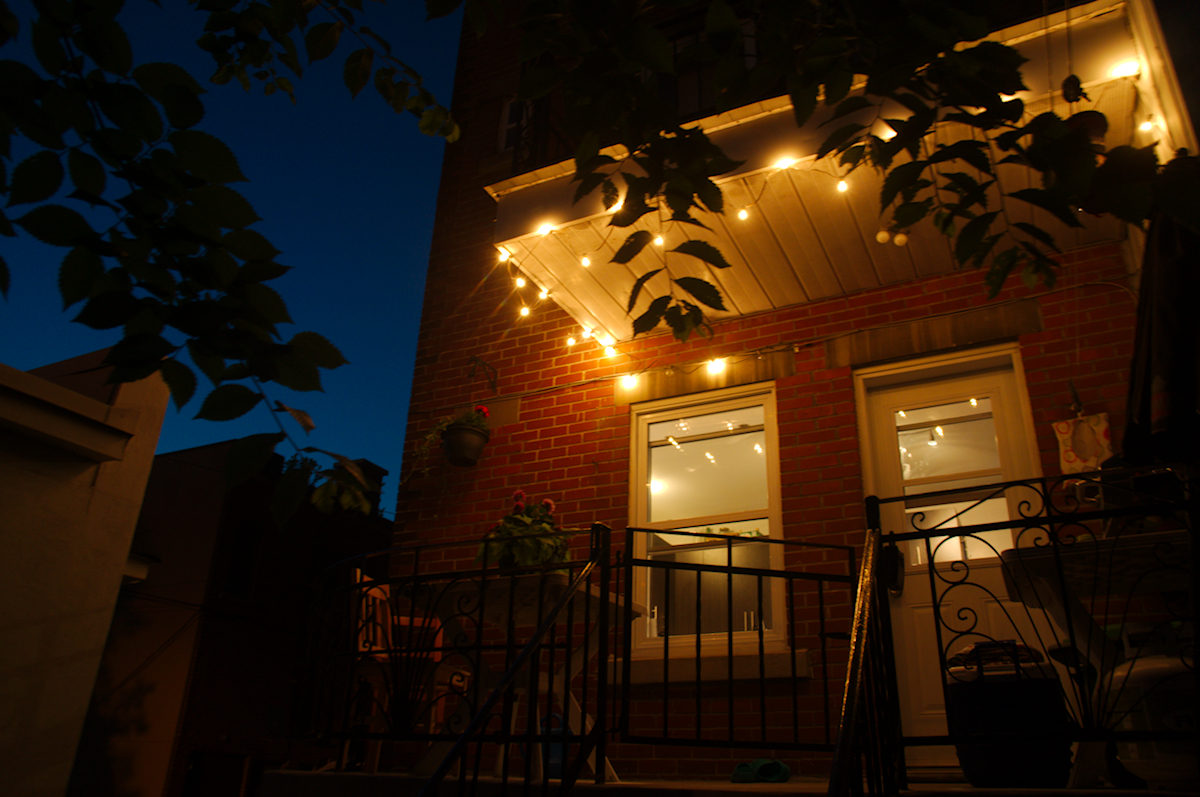 This feels like the boomerang of growing up. Finding your place out in the world, for a time, for a season, returning back home more mature, a little more independent but still dependant. At some point the balance will shift to independence. We're not there yet, as the grocery bill attests to!
There's no rush, it will still be years before our young adults are independent (we're aiming for more interdependence than independence, to be honest), but there is the inexorable movement forward. And most days, I'm happy for it. I've had a good season of hands-on parenting, I was highly involved and committed. I felt like I gave my best.
And now I'm getting ready to give my best to something else.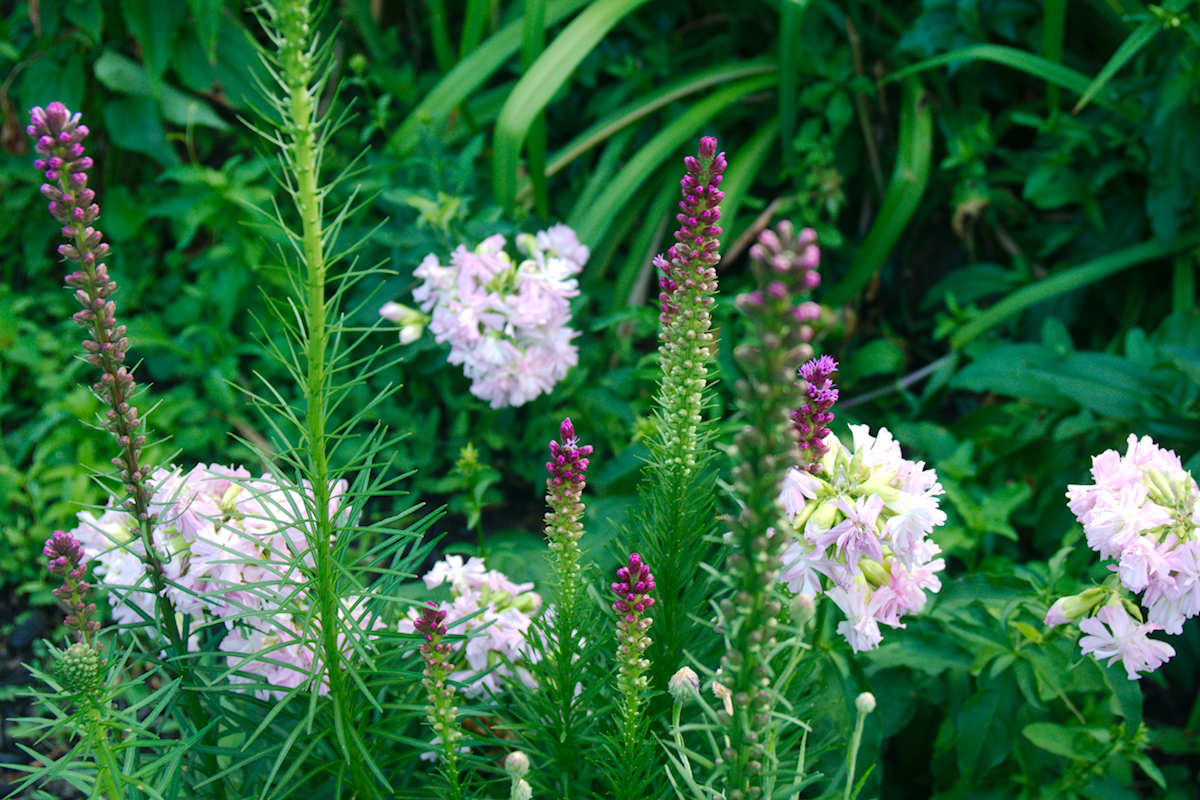 If all goes as planned, this is our last year of homeschooling and then we'll have three kids in post-secondary schooling and living at home. And my job as homeschool mom will be finished. I'm seriously excited about this prospect. Plans are in the works for what-comes-next for me and I'll be sharing about that in the coming year for sure.
But I'm not there yet. At the nascent beginning of the next stage, I'm actively ending this one and there is a steadfastness still required of me.
In the next six months I have to complete Laurent's high school portfolio and transcript (it took me a year to do Céline's), stay on top of Brienne's record keeping (having spent this summer bringing her records up-to-date), while moving forward with my own post-homeschool plans. There are application deadlines on the horizon for all three of us.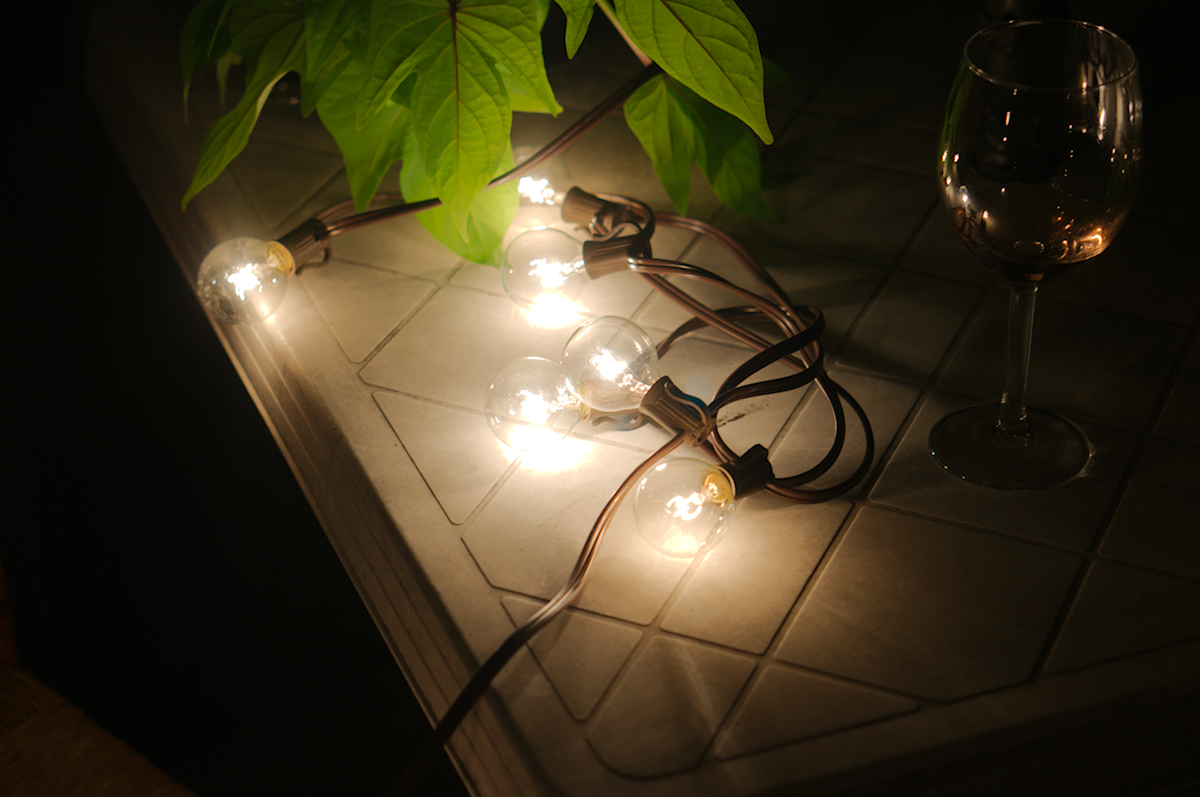 It feels like we're almost done, because we are. But not quite.
While Céline starts a new stage, for the other two kids and myself, this is a finishing year.
And on these late summer days, as blackening red drupes weigh down the chokecherry boughs and the pears hang like pendants on the neighbor's tree, everything ripening and suspended, it can also feel like a holding year. Waiting for next thing to start. Knowing we won't get there till we finish this first.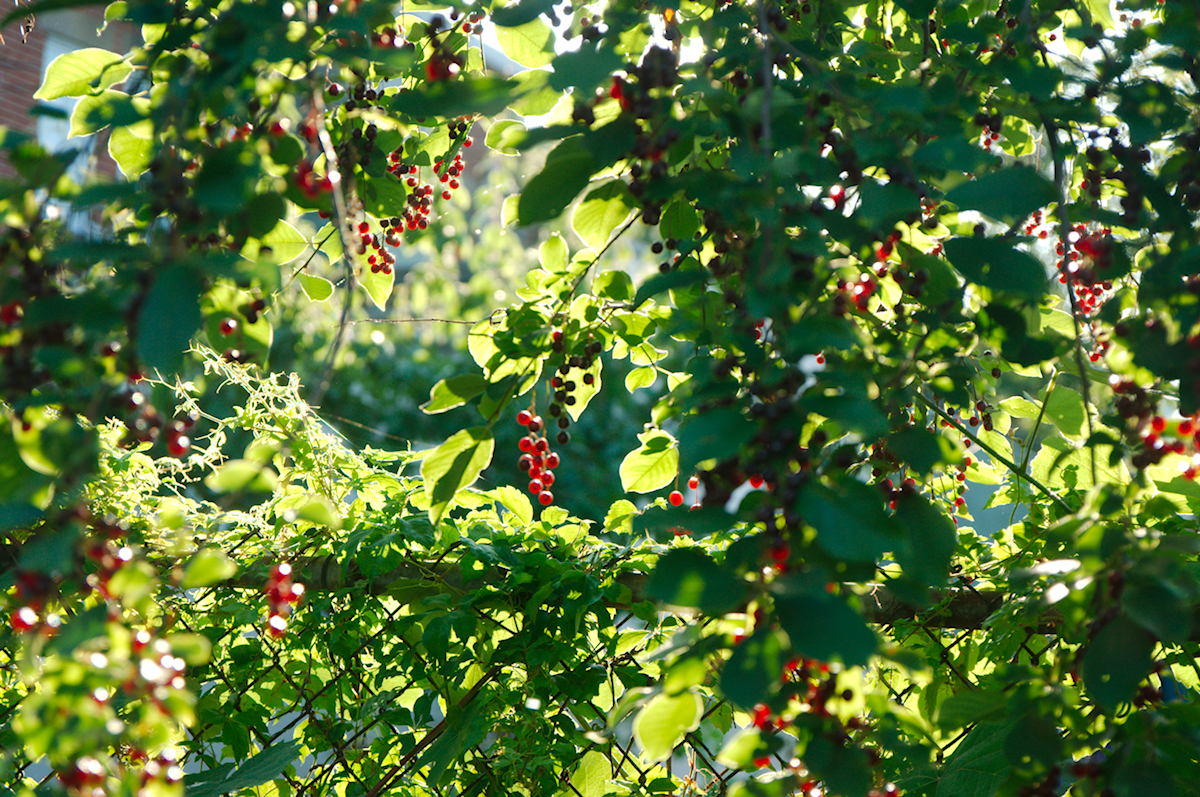 This is reminiscent of a fall twenty-one years ago. It was my last year of university, we had been married 2 years. I was working the fall term and would finish my degree with student teaching in the winter term.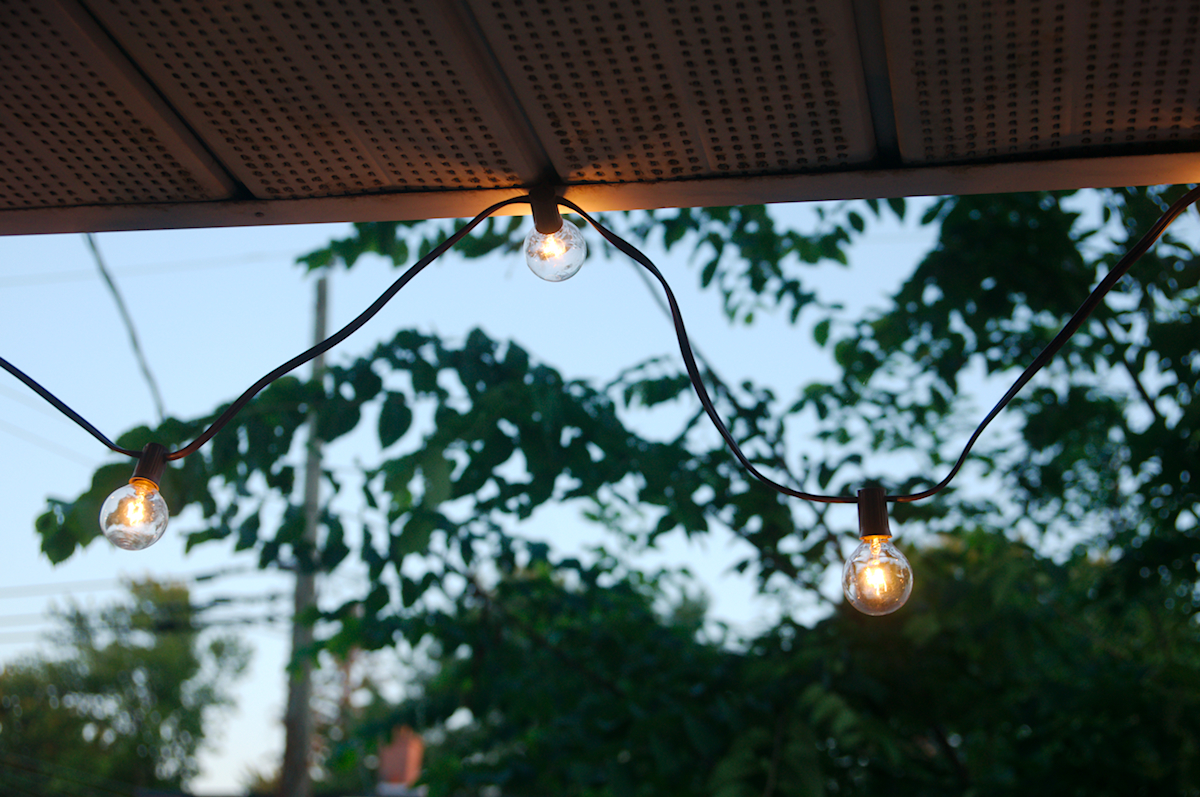 Having decided I didn't want to become a classroom teacher, I was mildly considering going to grad school, but that was a second option to our primary desire which was to start a family. I was pregnant by September, and that was that.
It was a year to finish what I'd started, my Bachelors in Education, while my heart was readying for the next grand adventure and my career of choice, to be a stay at home mom and homeschooler.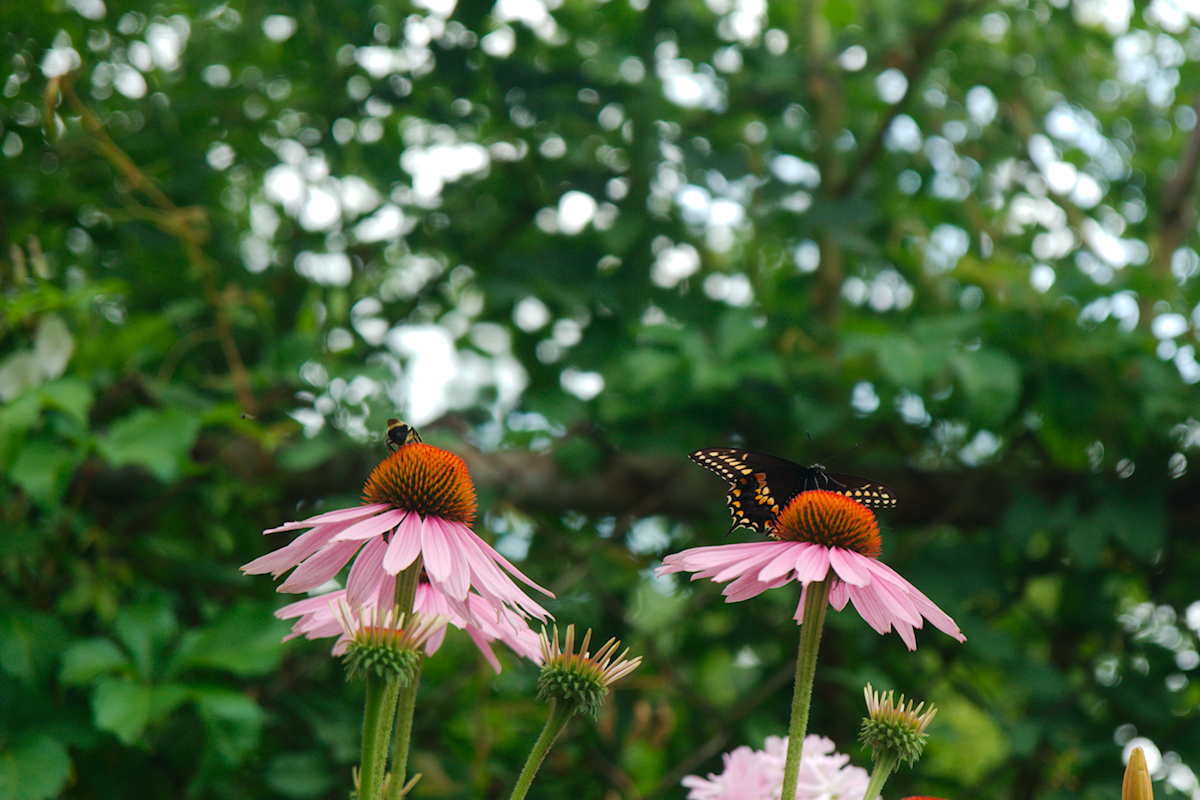 It was an ending year, a readying year, a waiting year. Working for the fall and then student teaching through that cold Edmonton winter. Taking childbirth education classes, reading every issue and article of the local natural birth magazine, planning junior high science lessons, and regularly meeting with my midwife.
I remember the longing to just "get there already", be done my schooling, done student teaching, to start my life as a mom.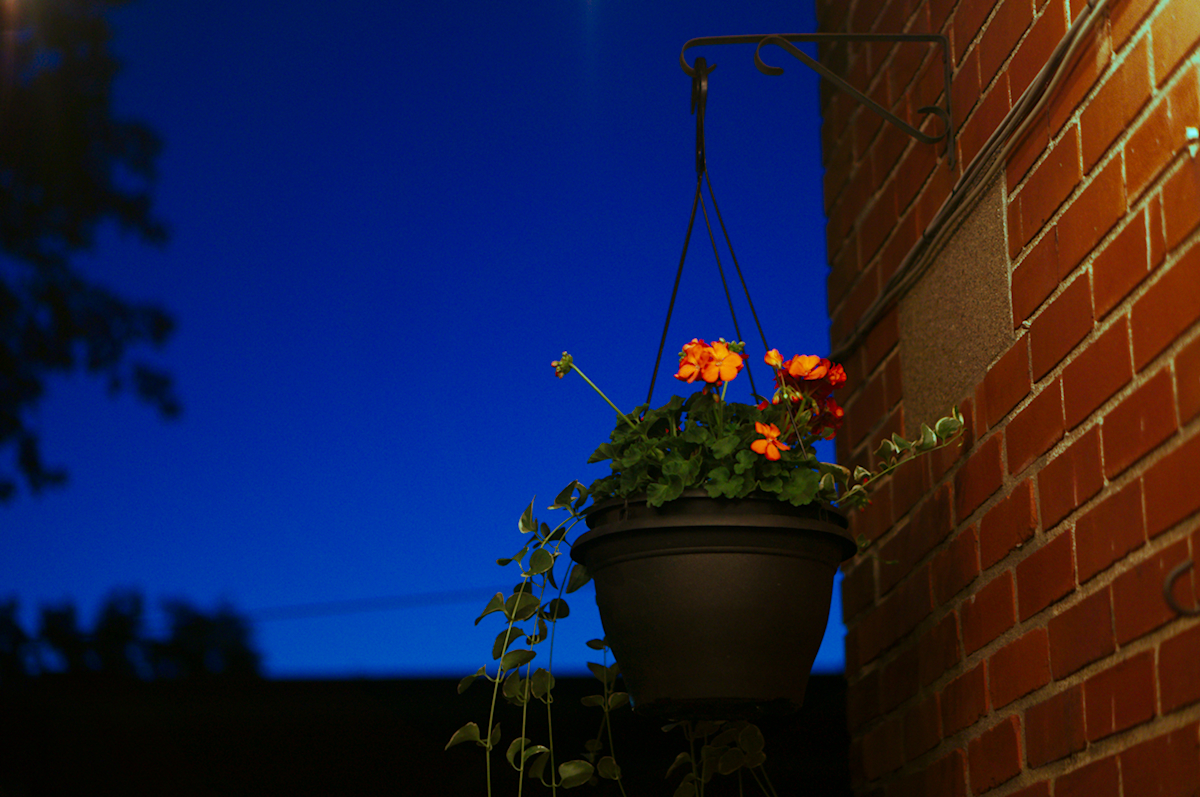 This year is kind of like that. The kids have schoolwork to finish, jobs to get and money to earn and save, skills and personal development projects to work on, but they also want to move on to the next thing; to start their post-secondary education and their young adult lives. To just get there already.
I have records to compile, a transcript and portfolio to write, documents to send, documents to request, lessons still to teach, places to drive my kids to. I have anticipation for what's next, for both me and the kids, but I'm not anxious with can we get there already.
In one short year from now we'll be there. They'll be there, I'll be there. We'll be done this homeschool journey, the baby will done childhood. That first career, that first long season of family life, the one I pined and planned for during my own undergraduate years, done.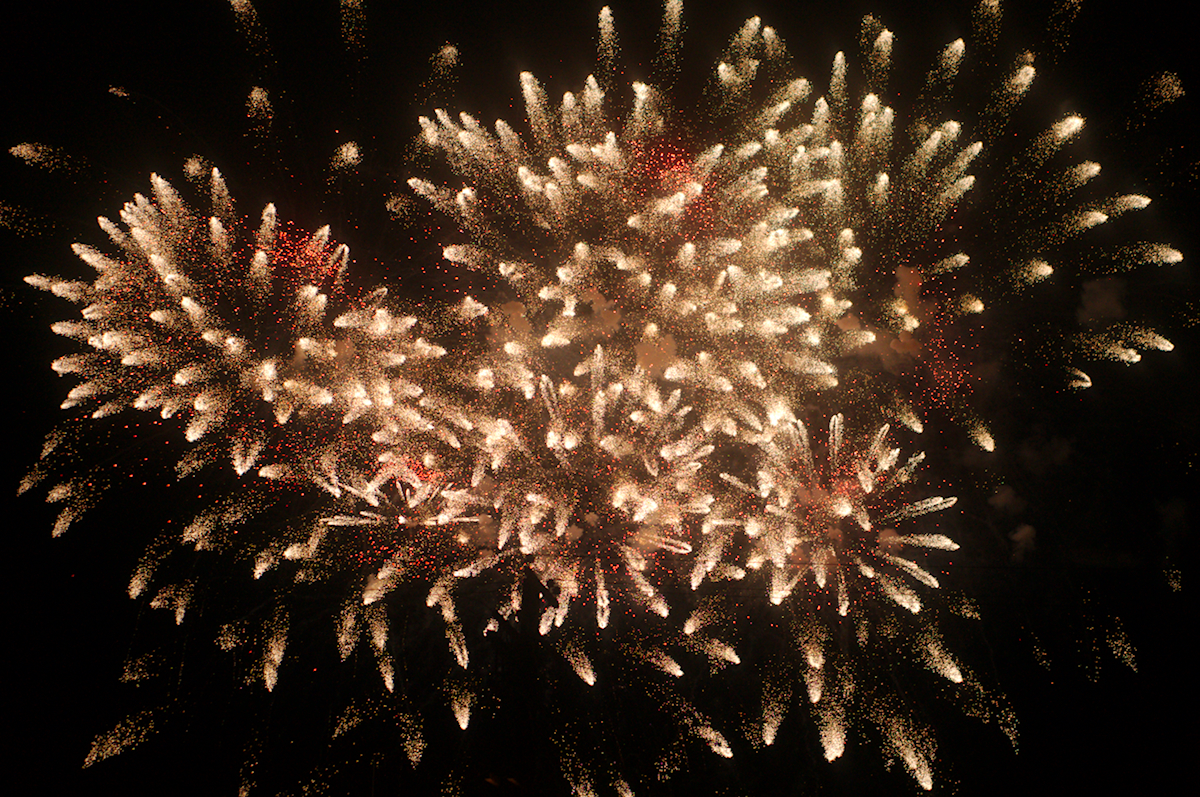 It's going to be a busy year for our household, they all are. But in the same way I've savored this summer at home (and I have, it's been such a good summer for me), this is a school year to savor. The end of a career. The end of an era of family life. The anticipation of all that is next, for the kids, for our marriage, and for me.
Filed Under
Resource Library
You can subscribe to comments on this article using this form.
If you have already commented on this article, you do not need to do this, as you were automatically subscribed.