Drama, homeschool community, and the Holy Spirit
June 8, 2016
The defining feature from our month of May was the drama production at our homeschool co-op. The yearly musical theatre is one of the keystones to our homeschool co-op and it's one of the (many) reasons we joined.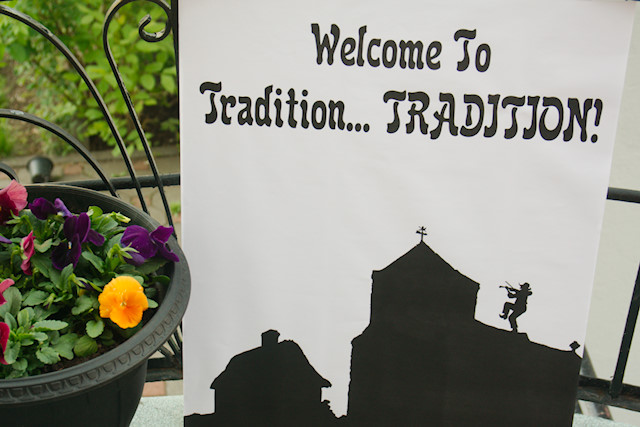 Putting on a show serves a few purposes: it gives our kids training and experience in theatre, it brings the group together in the way that only intense, creative endeavors do, and it's the primary annual fundraiser for the co-op.
Brienne has long desired to be in theatre, she is what you'd call a natural. The reason we moved to Montreal was for our children to have these kind of experiences.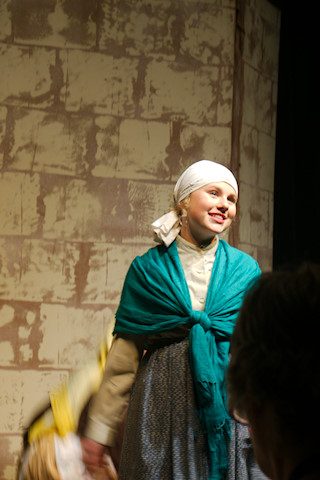 This was our family's first experience with musical and theatrical performance. (The girls each took a year or two of dance when they were little and we lived in Maine, and they performed in recitals as part of that, but those were minuscule commitments compared to this production.)
The production was an adaptation of Fiddler on the Roof, titled Tradition... TRADITION.
Our creative children, with no prior experience or training, dove headfirst into the endeavor, adding their own skills, talent, and interests to the troupe's existing dynamic.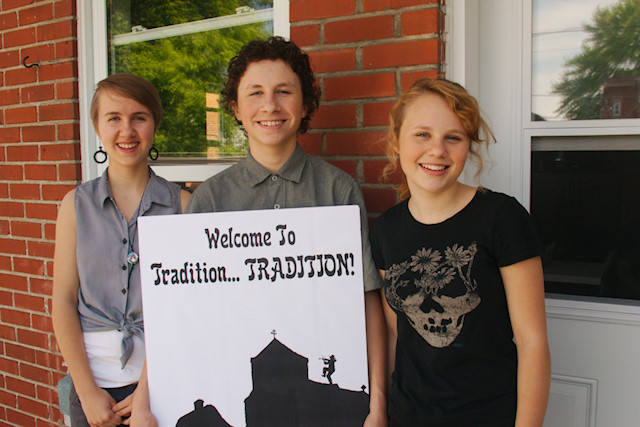 Brienne and Celine, who had been taking drama class since January of this year, were actors and chorus members, with lines to learn and parts to sing. Brienne played the role of Chava, one of the main characters. Celine sewed costumes, helping out the costume director. She also designed posters, the playbill cover, and welcome sign.
Laurent, not a drama student, helped with the technical team, operating the slide-show which projected the scenes. He assisted the costume director with odd jobs, served as usher, and was tasked with fine art projects.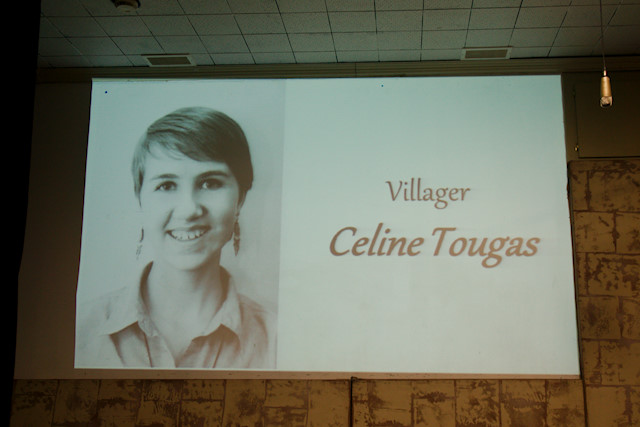 One of the things I so greatly appreciate about the co-op is the way the students' gifts are taken into account in the very choosing of the projects, and roles and responsibilities given. Our own children contributed to the whole, based on interest and ability, and were challenged to grow in those capacities, as well as trying new things they were unfamiliar with. What a wonderful opportunity.
I am a proud parent; our children shone, along with the rest of the cast and crew. They shone because they were coached and mentored by fabulous teachers, directors, and more experienced students; they practiced and worked hard; and because we, as the homeschool parents, created an atmosphere and opportunity for them to do so.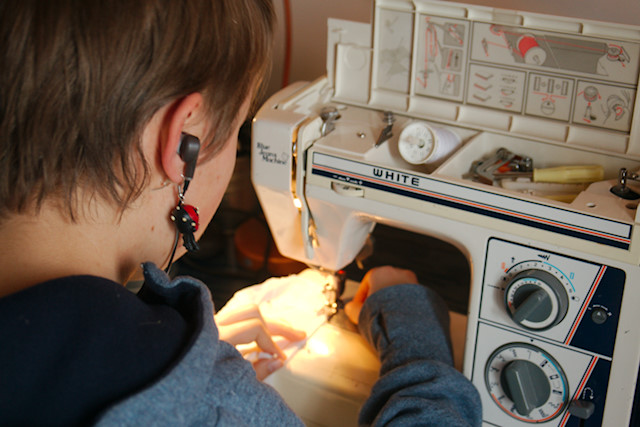 We sold out the show within the first couple weeks of ticket sales, had to add another show, which also sold out in a couple days. All told, we ran five shows in four days.
I'm relieved and exhausted.
The production is over and it went very well. As with all things of this nature, there were emergencies, glitches and errors, and the show went on, with aplomb and enthusiasm. And garnered rave reviews.
I am relieved about all that but I am also relieved that we were able to add this to our repertoire of homeschool and family life experiences. That after years of living removed from such opportunities we could step into this kind of experience.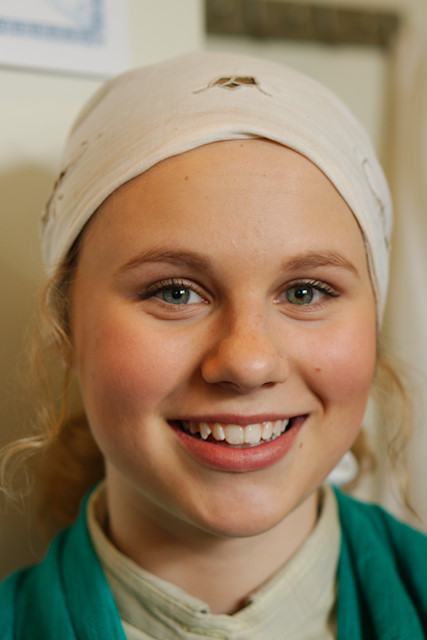 But it was intense.
And not just because performance and production is intense, which it is, but because parents are the ones who make it happen. And I am one of those parents.
This drama production exists because parents make it possible. Some of these parents are uniquely talented and experienced with music and theatre - they are the show directors. Others organize and mastermind. Others cook. Others sew. Others drive (oh, do we drive). Others design. Others manage children backstage. If your kid is in the play, you too have a part.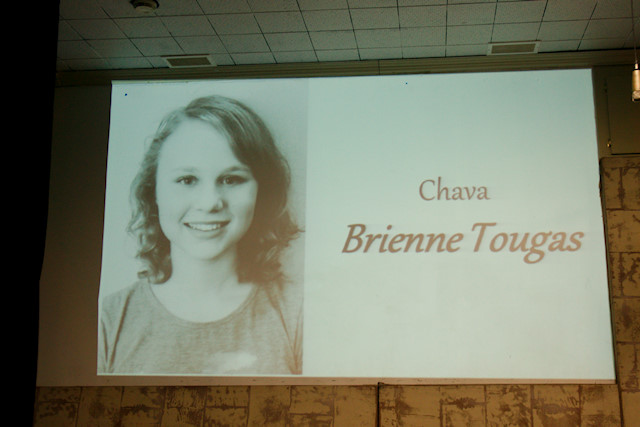 Damien and I believe that family life and parents should be the primary influence and social dynamic in children's lives, even through adolescence. Which is just one of the reasons we decided, years ago, to homeschool for the long haul.
Even though family is the primary influence, the circle of interaction, experience, and opportunities must expand as children grow. And if you're homeschooling, especially homeschooling through high school, parents are often instrumental in building community and providing enriching opportunities and experiences.
I am so thankful for the influence I have in my teenagers' lives, for the close relationship Damien and I share with them. I am a co-creator and collaborator in their social community. I know almost all the parents of all my kids' friends, and many of them are my friends. This feels like a gift and a blessing, which it is, but is also a fruit.
It is the fruit of a lot of labor because the endeavor of building community for teenaged kids, kids in general, requires effort and sacrifice. There are things we have sacrificed in this life season, and priorities that have shifted, so our children can be an integral part of their homeschool community.
When our kids were little, assuming responsibility for their education was not a decision we made lightly but we didn't really understand the long-term ramifications. You never do.
I wrestled with the ramifications of that decision all last month. In truth, I wrestle a lot with this. You can hear some of my frustrations in my previous post. Damien and I call these the whoosh years and May typified what I mean by that.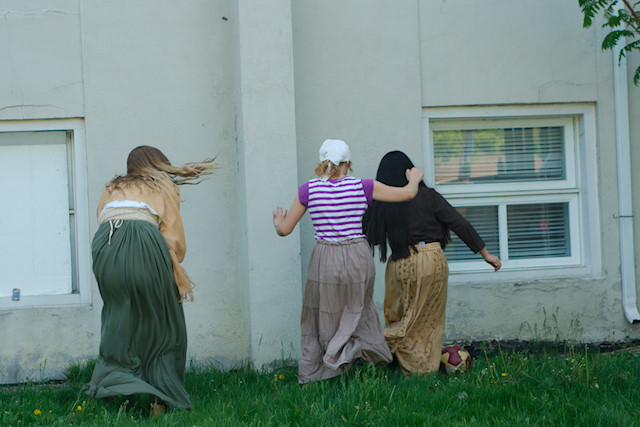 fundamentalist homeschooled children?
no, just girls in costume playing soccer during a rehearsal break
I felt challenged every day. I struggled with sacrifice and selfishness.
My inner world, my writer's world, craves silence and reflection. I need time to read and to ponder and think about ideas. I want to examine my life, not just live my life. I need to write my way through and when that time is limited I get antsy. And my faulty thinking can get the upper hand on me if I'm not careful. (The ways things are today are the way they will be forever, that kind of thing.)
What about my goals?, I moaned from time to time, temporarily forgetting the truth that participating in this production was the fruition and culmination of previous goals and dreams - to find a thriving homeschool community for our growing children.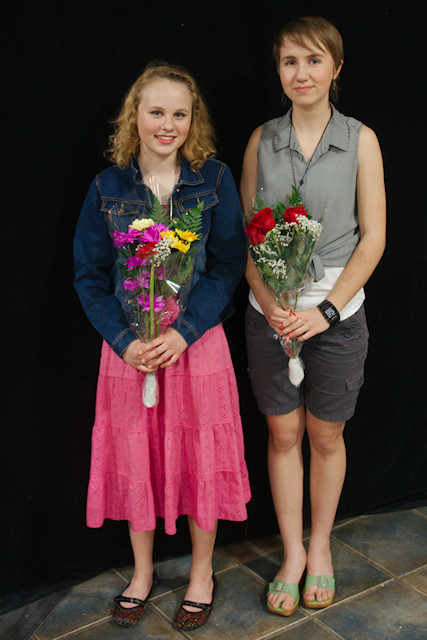 It was a taste of the Appalachian Trail all over again. Which is to say, it's exactly like life. You have a goal, you set a course and when inevitably that course gets rocky, steep, and sticky with sweat, you think why is this so damn hard? And you remember, ah yes, because good things require hard work. Fruit is the reward of labor.
And you think for the 100th time, if it wasn't for the companions with me on this journey there is no way I'd be doing this.
Which is exactly why we're doing this, why we invest ourselves in teenaged community, homeschool community, and doing hard things together - because of the relationships. The relationships for our kids and for ourselves.
Homeschool parents sign themselves up for a challenging task. We have not passed the torch for our children's education into the hands of a system or an institution. We carry that torch ourselves. The wonderful thing about being part of a homeschool community is that they help us hold it up.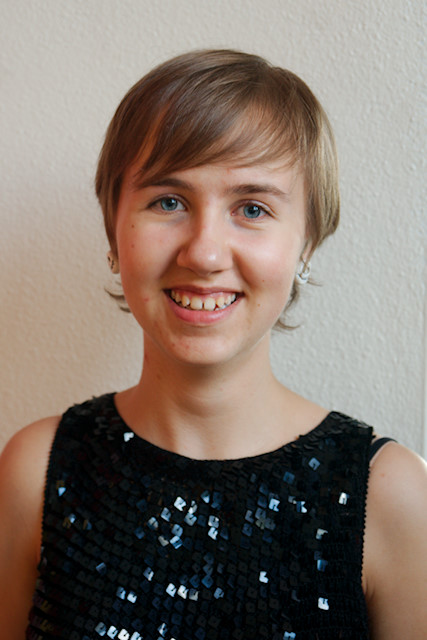 I'm so grateful to be part of a community that provides, through the incredible effort of parents and families, opportunities for greatness and service, high expectations and accommodations, hard work and lots of fun.
Which is not to say we're a perfect group of people. There's "stuff" in our families and community, but there is support for the stuff we are going through, and there are boundaries to ensure everyone's safety; emotional, physical, and otherwise.
It's not the absence of "stuff" that creates a healthy community, a healthy marriage, a healthy family. Hard stuff is the result of our own brokenness, our unfortunate birthright as children of Adam and Eve. And when we pretend there isn't suffering and difficulty in our life, it's a lie at best, and a cancer at worst.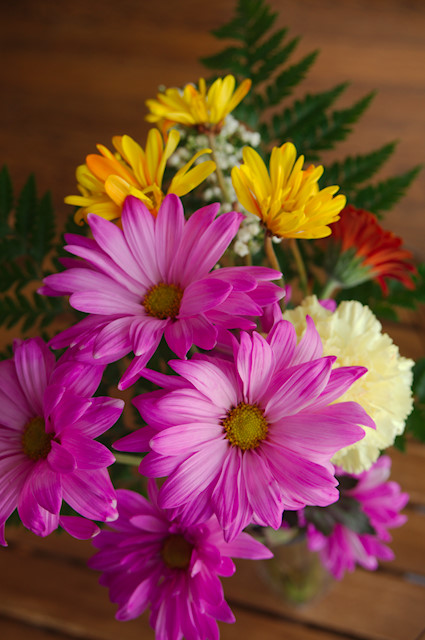 What builds healthy teenagers and healthy families, is having community that will support you through your stuff. People to hold you up, and hold you accountable. People to say, "I've got you covered". People who help rub off your sharp edges. People to pray with you and cry with you. People who will agree to disagree. People who will help discipline and disciple your kids. People who will be those other adults in your child's life to mentor and guide when you are not the best person for the job.
---
This post sat in draft mode for days because I couldn't write a conclusion on that note. Gratitude for togetherness, we need each other, the importance of community; all sounds so great but it is not the whole story, or the end of the story.
I am tired, physically and emotionally. All that social engagement which my teenagers enjoy and crave, is only ok for me in much smaller doses. You could say I've overdosed.
We crossed my personal boundaries for face-to-face engagement and out-of-the-house commitments many miles ago. Because of commitments on top of commitments I am only now starting to catch my breath, even though the drama production wrapped up at the end of May.
Many other parents "seem" to manage this level of involvement just fine. I've struggled with feeling inadequate and selfish compared to these parents. I'd rather be at home gardening, writing and reading than engaging with people every. single. day. And driving to engage with said people. (And these are wonderful people! They are great to be around.)
Perhaps they, like me, acknowledge this is just for a season. And so, like me, they keep most of their personal angst to themselves.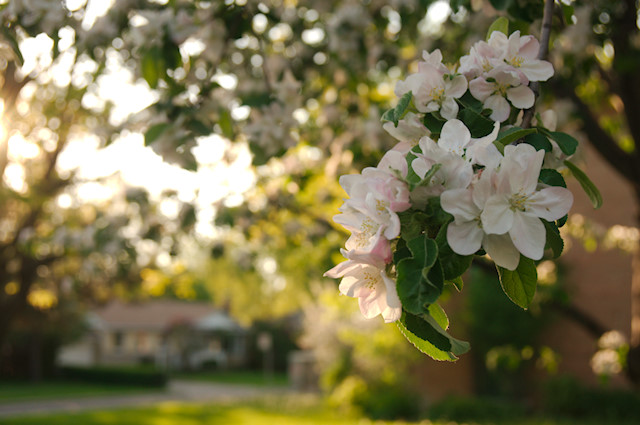 It's been too much of a good thing.
This last month has been flat out busy and scheduled-to-the-max. End of term projects, visiting family, my trip to Toronto, kid friend birthday parties, the year end co-op celebration, long rehearsals, performances (an extra performance), a youth ministry meeting at church, many shared meals (which build community yes, but also wear me out), birthday celebrations (Celine turned 17!), a post-production cast and crew dinner, debrief and impromptu dance party (best dance I've gone to in my whole adult life, we didn't get home till 1:30am), doctor's appointments, and a homeschool convention all piled up on each other.
This may be "typical" end-of-school-year stress for many families, but it's new to us.
Damien and I have been doing this together. Thank God or I'd really be done for. I feel we have pushed the boundaries of what is healthy. Oh the irony! Healthy marriage, healthy family, healthy teens... rings false in my ears when I am worn thin right now from community. We need companions for the journey, yes, but right now what I need is no companions, no journey. Just rest.
And time to do some of the other work I've had to put off for the last three weeks.
Sitting here with this tension, and having had lots of discussions about this with Damien, I draw on the truth that this is all part of the experience, a necessary part of building healthy family culture and healthy community. A time to re-establish boundaries and re-assert individual and family limits. A time to recalibrate and learn from what we've experienced.
A time to withdraw, because not only is fruit the reward of hard labor, so is rest.
My inner manager falsely believes all discomfort, overcommitments, and periods of overextending ourselves could be eliminated if we only managed things better. Not so.
To some extent yes, good management has the potential to produce better results for all involved. Good drama production management, good home management, good community management. But so much lies outside of our control, and we're usually stuck with making the best decisions we can based on the current information available and then living through the consequences of that. And then we make adjustments for future, based on what we've experienced.
That's called learning. That's called life.
Family life, homeschooling life, teen life must allow for that type of learning also.
I love to keep things well managed in my life, under control. But when things veer out of control is when I have to dig down into one of life's most important spiritual lessons.
When life spins outside of my well managed schedule with its neat and tidy boxes, and I cannot rely on my own strength, I have an opportunity to learn how to rely on the Holy Spirit.
I didn't intend to hit you with a previously unmentioned idea right here at the end. Not good writing form, but I'm pretty sure this is the reason I couldn't conclude this post, I wasn't telling the whole truth.
The truth is, I could not do this thing called parenting, marriage, homeschooling teens, without the breath, or living waters, of the Holy Spirit in me. And I can't do community, the kind I wrote about above where you rub off sharp edges, pray and cry together, agree to disagree, etc. without the power of the Holy Spirit.
I hesitate to write about this (which is no doubt why the idea didn't work its way into this post earlier), because I want to write in a language that is accessible to a wide spectrum of readers.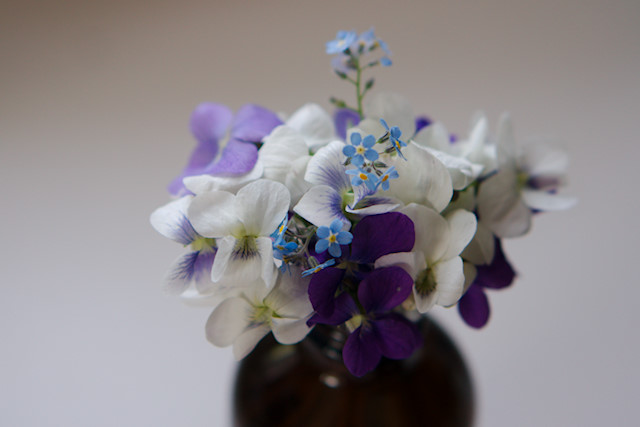 So this is how I'd explain the power of the Holy Spirit in my life.
If I didn't have the faith that a divine power, a resurrection power, is available to me, I'd run out of the essence of what I have to give.
What I give, to my family and community is expressed, for better or worse (oh the constraints of being human!) in a Renee skin and skill set. But I cannot give living waters from an empty well. I can only give what has been given to me and so I desperately need the Spirit in my life.
There is a lot of talk these days about soul care filling the well. The power of the Holy Spirit in my life is the ultimate soul care, the source that fills my well.
Truer than true: I cannot be who I am called to be in my own strength.
What I want to be, as a mother, a community member, a wife, a writer, is way beyond what I am capable of doing in my own strength. I need divine inspiration. I need the Divine. And this is what I know as the Holy Spirit. It is what I intentionally connect with and seek out when I meditate and when I consciously stop, in the course of my day, to breathe deep. It is the reason I seek solitude, gardening, and good books, so I can hear the still small voice of the Spirit.
What I have to give is not something I dredge from within. What I give is something I surrender to; it flows through me (around the various obstacles I put in its way), changes me, enables me to contribute to community, serve my family, write this post.
I know I said that What builds healthy teenagers and healthy families, is having community that will support you through your stuff. I stand by that, I strongly believe in being part of building and supporting healthy teen culture in the context of family and community.
In addition to that, the conclusion I'm seeking for this post, is that what builds a healthy homeschool mom, at least this mom, is to rely on the Holy Spirit to fill my well.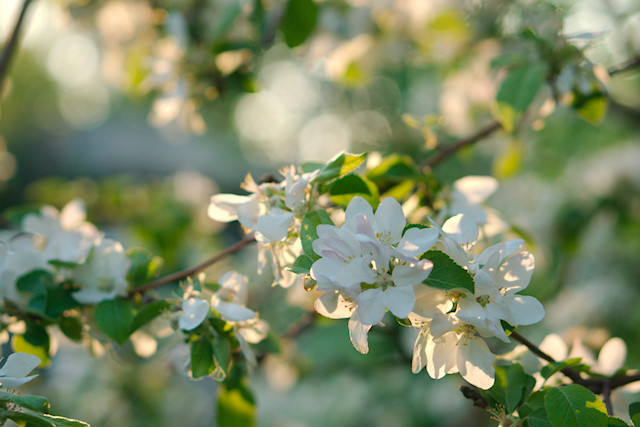 To recognize that the inevitable seasons of life that move me beyond the zone of "well-managed living", beyond my control, what feels like miles beyond my boundaries, are the Divine opportunities to learn a most important truth: I cannot do this in my own strength. I can fight (and I tend to do that, wasting a bunch of emotionally energy), or I can invite the Holy Spirit to work through me.
And then I rest.
You can subscribe to comments on this article using this form.
If you have already commented on this article, you do not need to do this, as you were automatically subscribed.