Changes in These Middle Years (Video) ~ Defining Structure
October 3, 2011
This video is the second part in a two part video series about our Middle Homeschool Years. You can view the first video here.
The video is just a little over fifteen minutes. Kinda long, I know. But I think you'll enjoy it if you are curious about what the middle years look like following a relaxed early years education (exciting and a tad more intense for mama).
Here is the reading post I mention in the video.
One major change I failed to mention in the video, that really affects our homeschool routine, is that Damien is now home with us each and every day. It's wonderful yes. But life is still life and not the bliss some people might imagine that situation to be (smile).
There are bills to pay, another move to finance, and Damien works hard to provide. So his time at home doesn't influence our homeschool routine a lot right now.
But his presence at home to help the kids when they need assistance, help in the kitchen, and generally "be available" allows me to explore the idea of home-based paid work.
As we explore more shared income earning using our gifts and talents he will be more involved in the homeschool scene. It's our intention for him to be especially available as our kids get older and need more of his direct guidance navigating their young adults years.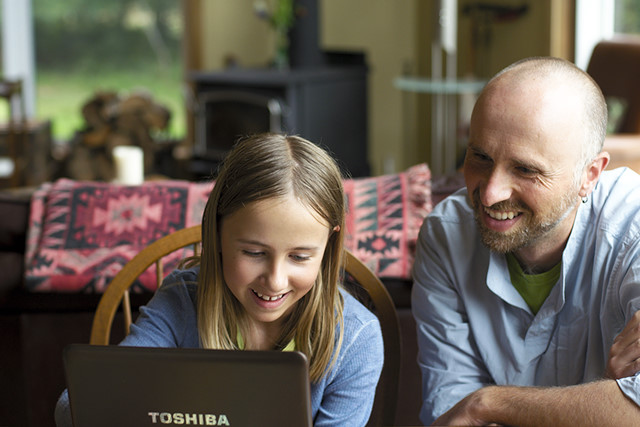 This is one of the reasons we felt the need to move now, and not wait on immigration. We wanted to put the pieces in place for him to be home during the crucial young adult years.
Let's Talk Structure
I talk a lot about structure in this video. We are still committed to interest-led learning so you might be wondering, "What's up with all the structure?"
Let me explain a bit.
In the video I laid out pretty clearly that our oldest two children have definite learning needs that require an increased investment of my time. And as I explained, I find it very useful for me to block my time so I know I am giving my children the attention they need.
This works well with older children. Little kids pretty much need attention always (or at least for you to be available always), except when sleeping. Which is why we mothers LOVE naptime and bedtime. I know. I've been there.
Now that the kids are older I can say "I am unavailable for this hour, go play". But that only works for me (mentally, emotionally, intellectually, etc.) if I feel I have given my children lots of other time to connect with me and have me available for them.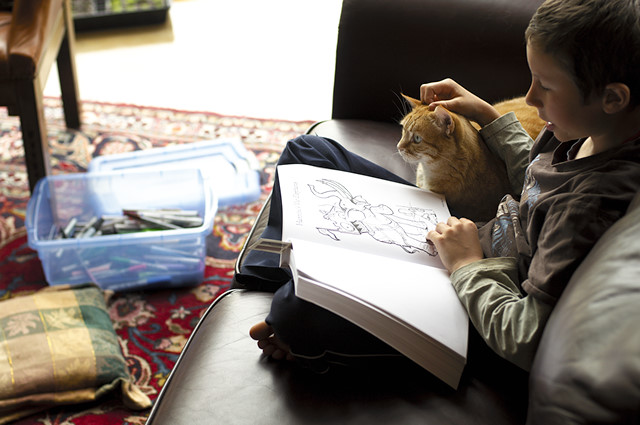 Time to teach them what's on my heart to share. Time to help them with their interests. Time for relationship and time to learn, together.
A definite structure to our days is one way to provide what we all need - time with each other. It sounds funny since we all spend our days at home. But really, I need that structure to make sure we're connecting and not just orbiting each other.
But how does interest-led learning work within structure?
We structure our time more than the actual content.
There is a morning block set aside for "school", with more time in the afternoon for Celine if she needs/wants it. In that morning block the kids almost always do their individual math practice and some writing/language development (an eclectic mix of handwriting, copywork, and spelling). The language work is especially important for Laurent. Other than those routines the content of our school mornings is very open to our interests and inspiration.
We might sing songs (loudly with dancing), memorize scripture, read history, recite poetry, do Mad Libs (laughing like crazy), or write together. I am using a wide mix of curriculum and resources for guidance and I'll be sharing that later this year. 
I have goals I want to accomplish with the kids. Things I want to teach them. Ideas that inspire me and that I am inspired to pass on. This is what we do in our morning "school".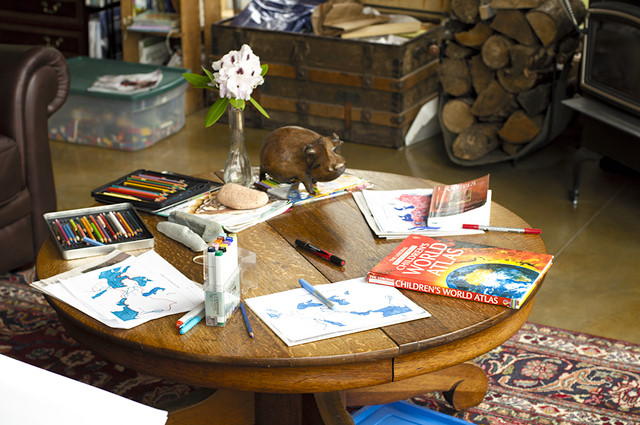 The afternoons remain largely open for individual pursuits, with help as needed from other family members. This is where we make time for playdates, nature walks, and trips to the beach. Most days the kids craft, read, listen to stories, explore, and play. This is also when I do my menu planning, bill paying, a once/week errand run and other home management.
The thing that's different during these middle years (and as a result of the changes I talk about in the video) is that I'm not messing around anymore with the morning school time. My diligence in that routine matters.
These years are short and I want to make the most of them. It's time for me to get serious. Notice I said "me", not the kids.
This concept of structuring time, not content is an idea we've practiced for years and the first place I saw it described was in Leadership Education.
The way the DeMilles' explain structuring time, not content resonates so strongly with me.
To read more about this concept check out the book for yourself. You can also read at Simple Homeschool how Jamie structures time, not content, for the early years.
Learning, living and growing together. It truly is an exciting journey.
Where are you at in your homeschool journey? 
Filed Under
Resource Library
You can subscribe to comments on this article using this form.
If you have already commented on this article, you do not need to do this, as you were automatically subscribed.