Am I Living it Right? (is the wrong question)
November 13, 2012
I have an editorial calendar. Sometimes I even follow it. Today I was going to write and publish a post about reading. How much I love reading, its significance in my life and how I can't keep up with writing about my reading, i.e.: I would love to write reviews of everything I'm reading but just don't have the time.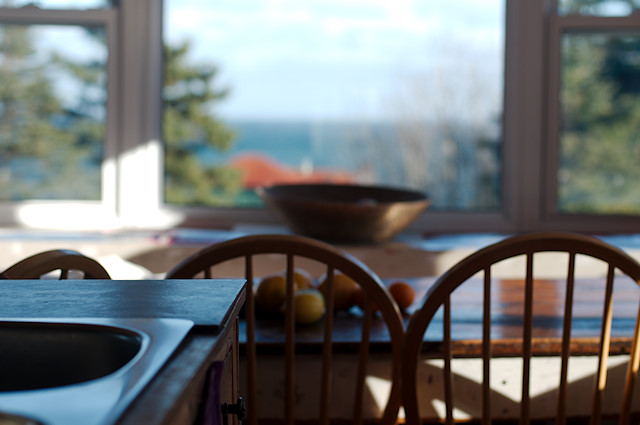 Yep, that was going to be a post. Sounds so boring when you write it like that!
I also wanted to give a little introduction to tomorrow's guest post by Johanna Hanson of My Home Tableau. I'm excited to bring her words about making time for reading when you're the mama of little ones.
That was the plan.
And as I sit here watching the nuthatches and chickadees jockey for position at the bird feeder I'm trying to figure out how to share this post instead. (This writing gig is not always easy.)
Because here's what I want to write this morning: I want to challenge you and me to live in freedom.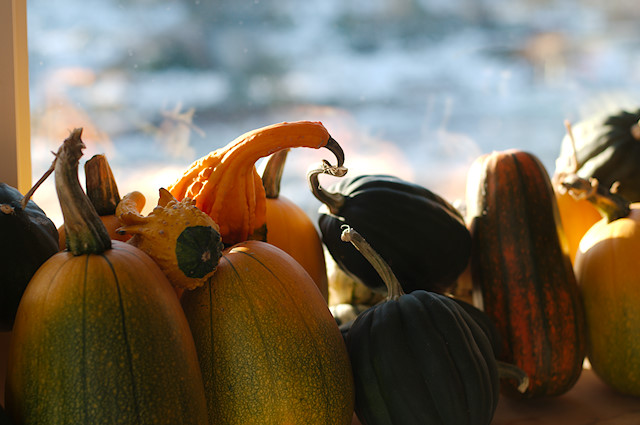 This weekend we went to visit friends on their farm. These are the only homeschooling friends we know on the whole peninsula. There are rumors of a couple more homeschooling families but we haven't found them.
Cat's family, who lives four hours away from us, are the only homeschooling family we've met since moving here one year ago. (Did you catch that? The only homeschoolers we know live 4 hours away.)
We had such a fun time visiting and experiencing a bit of farm life. Chickens, sheep, a rabbit, cats and a new puppy. Morning feeding chores, afternoon chores. To be truthful we weren't working very hard (I was in bed during the morning chore time) but there was a different rhythm to the day than our family was used to. It was good.
The kids got along fabulously. Cat's family speaks French, ours, English - but kids figure it out. There was lots of laughter, hide and seek, chess, crafting, and google translate when necessary. The adults connected really well also (Cat and her partner are bilingual) and we hashed out the world's political and environmental problems over evening chats and morning coffee.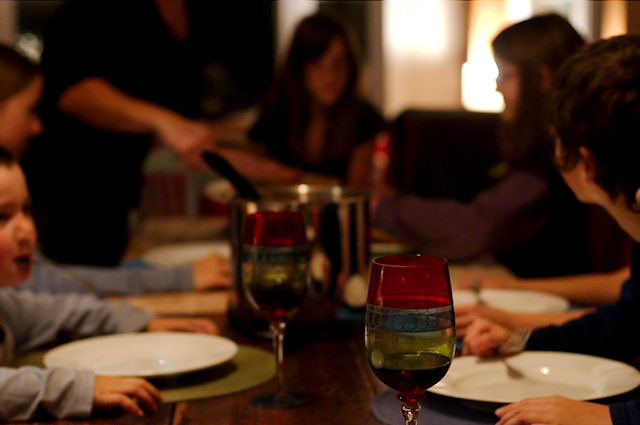 We came home Sunday night. Full of friendship. Damien lit a fire - the house was so cold after our weekend away - and we all crashed downstairs in front of the wood stove listening to and reading our respective stories. Laurent and Brienne are listening to the first Harry Potter, Celine is reading Madeline L'Engle. Damien and I are listening to a Anne McCaffery story.
Monday morning there was a mess of backpacks, dirty clothes, and sleeping bags to put away.
I like Monday to be the day we do a full school routine (which amounts to less than two hours in the morning for the younger two and a bit more for Celine in the morning and afternoon). Our usual rhythm is to be fairly focused on our lessons early in the week and wind down to an easy Friday morning. This works well for us since Thursday night the kids stay up late with Damien playing video games.
We have our rhythms and our routines. They work for us and when they don't we change them.
Yesterday morning the kids slept in. Late. I thought they might do math (that's our school day baseline), they didn't. Instead Laurent designed a bird feeder for our deck and the girls built magnet creations with their Bucky Balls (highly recommend these, our kids love these).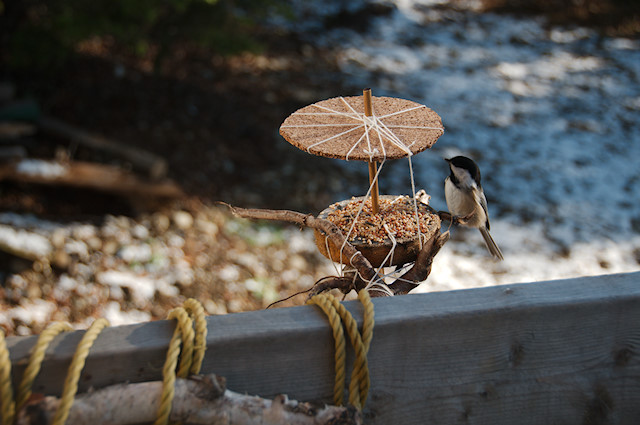 Damien, as usual, was around. We chatted a bit about Brienne's birthday coming up next week and other stuff like the dwindling funds in our bank account - a common theme in our life this fall. Later in the morning Damien went into town for the mail and he purchased said birthday girl's gift with said dwindling funds. An errand I don't need to run.
The sun was streaming in the windows and life felt good, very good.
And then the craziest thought, "am I allowed to live this way?"
My husband at home - sharing life with me, running errands so I don't have to, available nearly always for a chat about our vision or dreams, or to simply give me a hug on a hard day.
My children - growing, creating, learning together with the woods as our playground, siblings as friends, and the birds our morning entertainment.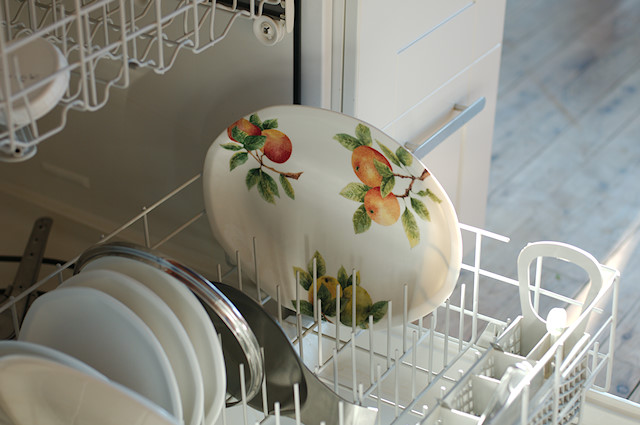 I love my life even with the bank account being what it is, perpetually low.
Our life does not look like our friends the farmers. Our children are not learning how to care for animals or grow their own food. I don't relish cooking and baking the way my friend Cat does. Damien has no desire to tend to fields and flocks. The only thing he wants to husband is me.
In the song Why Georgia by John Mayer there is this refrain:
Am I living it right?
We've owned this song for some time now in our iTunes and it's frequently on our playlists. This refrain is a question I ask myself often. Too often.
It's not about living it right but living it well.
Asking ourselves "is this the right way to live?" all the time undermines the reality that there are as many ways to live as there are people. There are as many ways to do family life as there are families. There are as many methods of homeschooling as there are homeschooling families.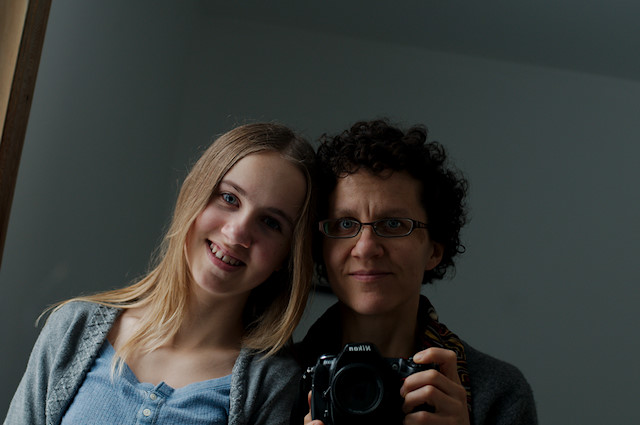 And so yesterday in the middle of a beautiful Monday morning at home with my family I had to remind myself this life we're living is not right or wrong. It just is. Not only that, it's the reality we want and are choosing to build.
And if we choose to build bird feeders instead of doing reading lessons, that's ok.
And if I never enjoy baking the way my friends Cat or Jamie do (and therefore my children grow up not knowing many fresh-from-the-oven treats), that's ok too.
And if I delegate all the birthday gift shopping to my husband because he doesn't mind it and I truly don't like it, that's ok (I'm not a bad mom).
And if my kids never have a puppy because a dog really doesn't fit our lifestyle, etc...
I think you get the idea.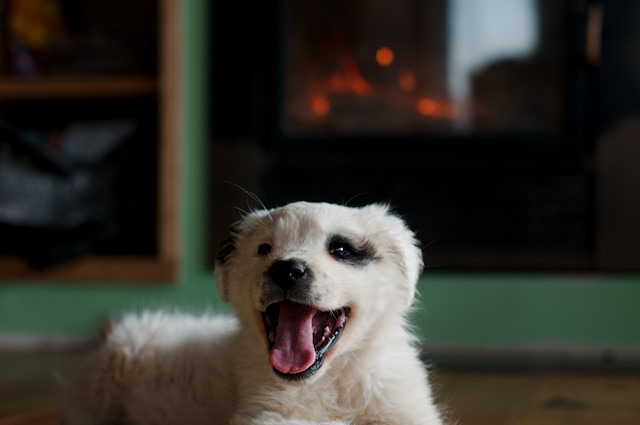 Yesterday, I was living a morning of joy and freedom and the comparison trap of "am I living it right?" threatened to steal that joy away.
There are freedoms and choices in front of us for the taking, for the living, and too often we hold back because we wonder, "Am I allowed to live this way?"
We wonder if it's ok for our kids to have an adventure education but no musical instruction. If it's ok for mom to love writing more than cooking. If it's ok for dad to grow a lifestyle more than a career.
Is it ok? Is it right?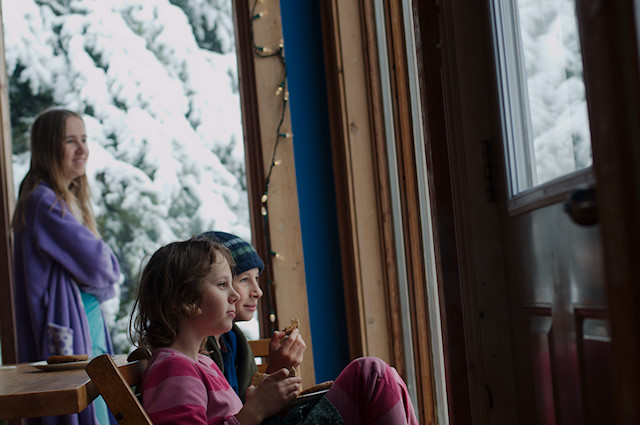 Let go of right.
Getting hung up on "right-ness" steals the joy from living. And lest you think I'm a moral relativist, I'm not. But issues that are clear-cut right or wrong are far fewer than not.
And so the question is not are you living this "right" but are you living well? Are you doing what brings you joy? Are you working towards your mission and purpose? And by the way, joy focused, intentional living is not a struggle-free journey.
Life is a struggle. But the struggle should not be in our mind, questioning whether we're allowed to live in freedom and make the choices we want for our life. That's crazy making.
Embrace the joy that is in your life right now. Think of ways you can move forward in that direction. Give yourself that permission. Give your children that permission. Give other people that permission.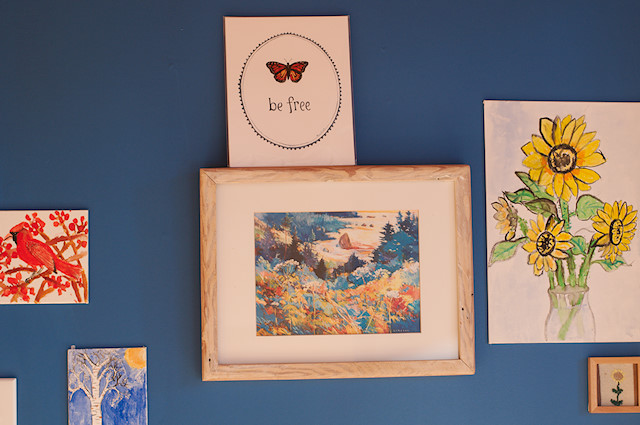 Be free.
PS. There is still space for a few more participants in my Preschool Teleconference this Saturday. I will be teaching on these principles, and more, as they related to homeschooling the preschool years. I'd love for you to join us.
Filed Under
Resource Library
You can subscribe to comments on this article using this form.
If you have already commented on this article, you do not need to do this, as you were automatically subscribed.