My Take on Holiday Planning
November 12, 2012
When my children were wee little ones and even before they arrived on the scene, I started preparing for Christmas in September.
I prepared a spreadsheet. I started gathering recipes. I made a budget. I researched handmade decorations. (We used magazines in those days. If pinterest had existed, I would have been ALL over that.)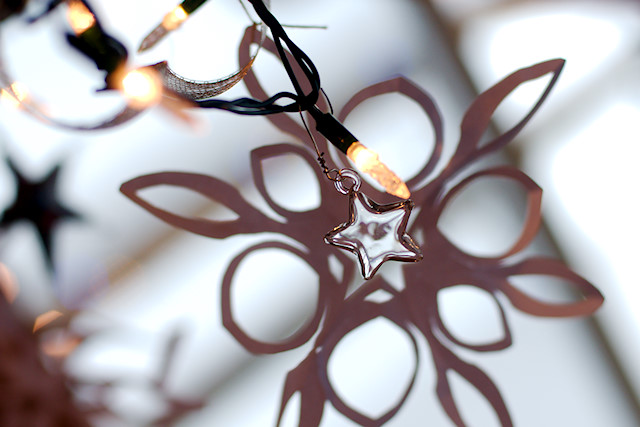 Oh, how things have changed.
I don't remember exactly when I dropped my uber-organized Christmas planning and instead settled for a much simpler holiday season. I know changing our diet had something to do with it. Much less recipes to choose from and a whole lot less sugar going on.
Then I went through my simplicity phase when simple living was the edge of my personal growth. I also fell in love with New England autumn. I didn't grow up with red maples, bright mums and corn stalk decorated porches. Who wants to rush through all that autumn beauty, anticipating and planning ahead for Christmas?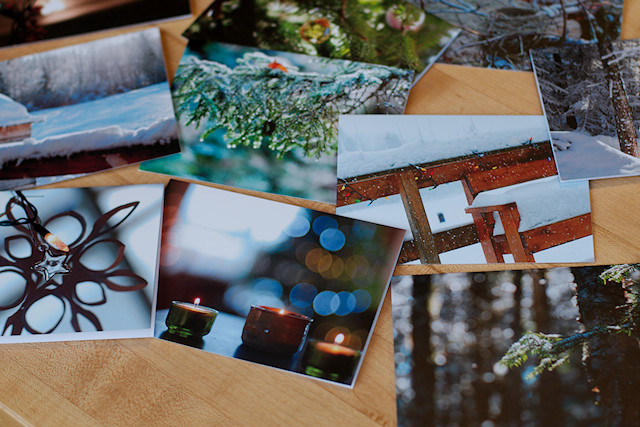 Then, in the last few years I have embraced (somewhat reluctantly) a starker advent season. I've allowed myself to feel the darkness during the month of December, uncomfortable as that is, instead of shopping and celebrating my way to feeling better. I've never liked shopping, this wasn't much of a sacrifice.
Don't get me wrong. I listen to Christmas music, string lights (they're already up), and love holiday parties. But as much as I love living the light of high summer I also want to feel the dark of December. To have my body and spirit cycle through the seasons; just as the earth goes through her periods of light and growth, darkness and dormancy.
And so, I don't plan for Christmas the way I once did. Our season is truly simpler. We don't give a lot of gifts. I don't mail letters and photos. (I have blog, family can read that if they want to know what's going on.) I don't plan a week's worth of feasting - that would just make us sick. I don't bake and stick stuff in the freezer.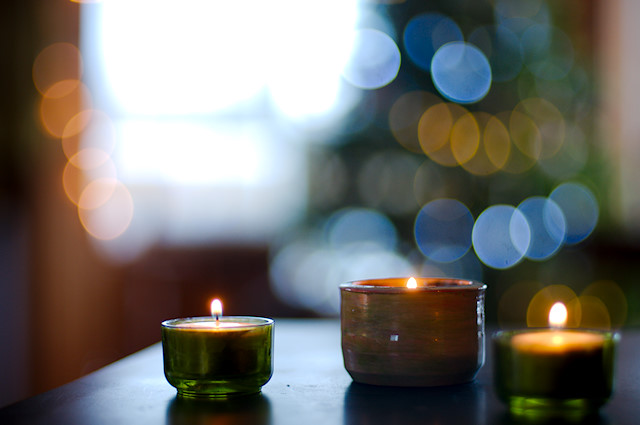 If it all sounds plain and joy-less, I assure you it's not. We don't do our usual school routine in December and we spend a lot of time crafting and creating instead. And sleeping in. It's dark.
And as far as crafts go I love what Kathie has to say about Crafting a Simple Holiday.
It seemed hypocritical to me to shun the commercialization of the modern holiday season only to make it just as stressful in a homemade / handmade way.

I'm refusing to do that anymore just like I refuse to go into some kind of weird credit card debt at big box stores just to fulfill my gift list. There will be no up to my eyeballs in Christmas crafting, there will be no tears shed of the amazing but intricate project I didn't get done. That's no more the seasonal spirit I want to share than it would be if I stood in line at Wal-mart on black Friday. Thank you, no, I'm opting out of it all.
Oh yeah, speak it Kathie!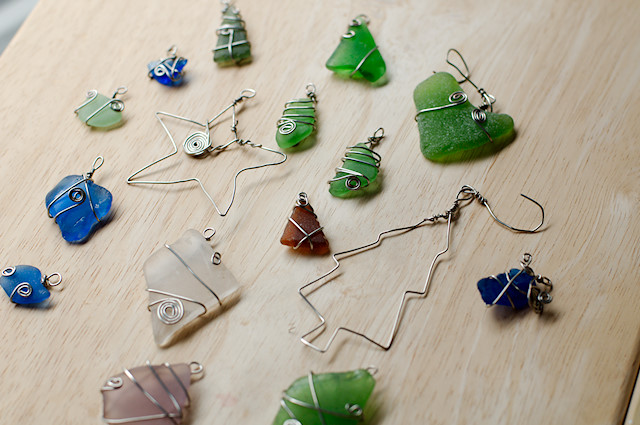 We do Christmas activities in our community. We read Christmas and winter stories, and we watch a couple favorite movies. We spend every Christmas celebration (the days around December 25th) with family, usually my parents. Getting outdoors factors heavily into our celebration days. So does doing computer stuff with Daddy - movies and gaming.
We have our own traditions and they don't require months of preparation on my part. Thanks in large part to my mom who secures us a happy turkey and cooks it for us - I don't have a clue how to cook a turkey. She also brings healthy treats. She's a big part of the reason I don't have to "plan or do it all".
Christmas Planning Resources
It's kind of ironic, after that lengthy introduction, to then share some Christmas planning resources with you.
The fact is that we all have to do some sort of planning for the holiday season. I'm getting serious about my holiday plans this week. Mostly thinking about gifts for the kids since Canadian shipping takes a long time.
My planning is a still-bare Pinterest board, a few pages in Evernote and dates on my Google calendar. If you want to get more sophisticated than that you could use one of these resources:
A Simpler Season from Life as Mom. If you read any of the Simple Living Media blog (Simple Mom's sites) you've probably seen this recommended already, with good reason. Jessica's book has master lists and countdown sheets, personal story (I like that) and a lot of holiday activities and game ideas. Her ebook includes Thanksgiving, which is a huge part of the American holidays.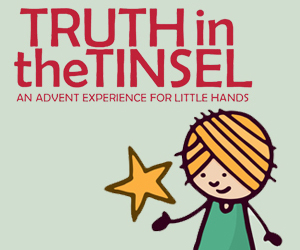 If you are looking for a resource to help you teach the Christian meaning of Christmas to your young children I recommend Truth in Tinsel: An Advent Experience for Little Hands. I had the pleasure of meeting Amanda White at Allume (from the blog Oh Amanda). If you've bought any of the ebook bundles I've advertised over the past couple months, you already own this book. That's handy.
Worried about burning out in the coming months? I don't blame you. I personally think there is way too much hype this time of year which is why I've pulled back so much in our own celebrations.
If you feel the need for some guidance in navigating a busy holiday season you probably would benefit from A Roadmap to a Happy, Healthy and Meaningful Holiday (& Winter) Season, a short program by Lisa Bryne. I love her work.
This course is tailor made for busy moms who are deeply involved with their families and holiday celebrations. It won't require you to take away from what you love to do or love to eat during this season.

This is not an anti-social or anti-sugar program. In fact … just the opposite. My goal is to have you deeply enjoying and indulging without succumbing to a downward spiral of over-eating and misery.
Thought you'd like that last part.
Do you want some Christmas planning help you don't have to pay for?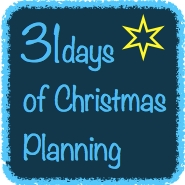 My friend Emily wrote a 31 day series last month - 31 Days of Christmas Planning. Personally, I'm not ready to read about Christmas in October but I will be coming back to some of those posts this month. And now I know who to talk when I'm looking for a new Christmas music album.
Holiday Cards & Greetings
The one thing I've already prepared for this Christmas are greeting cards.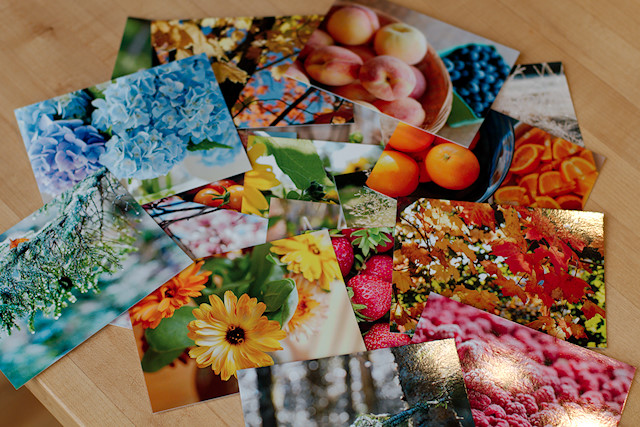 I will only mail a few, less than twenty, since I actually want to write personal notes and updates, not simply sign our names under a printed greeting. I am sending cards, with my photography and a note written in my hand, as the gift. Why does it need to be more complicated than this?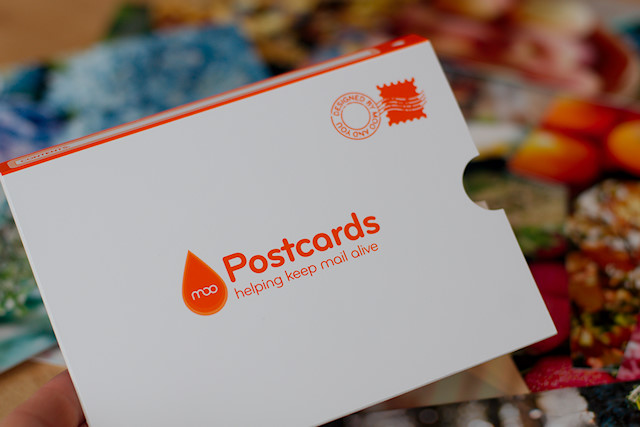 I got this year's cards from MOO. Aren't they gorgeous?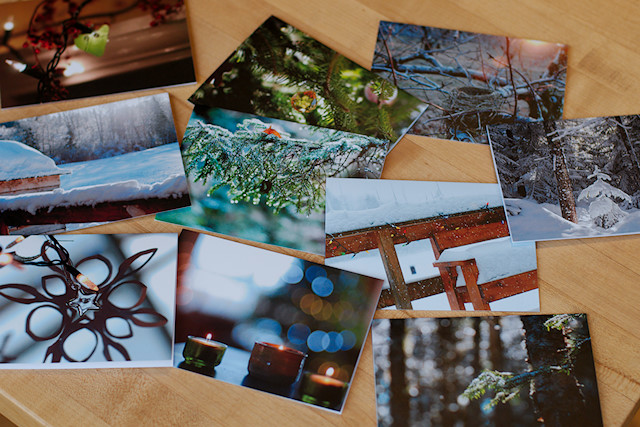 I also got contact cards to give out at Allume (I have at least 100 left!), and postcards for general mailing - thank you notes, I love you, encouraging stuff like that.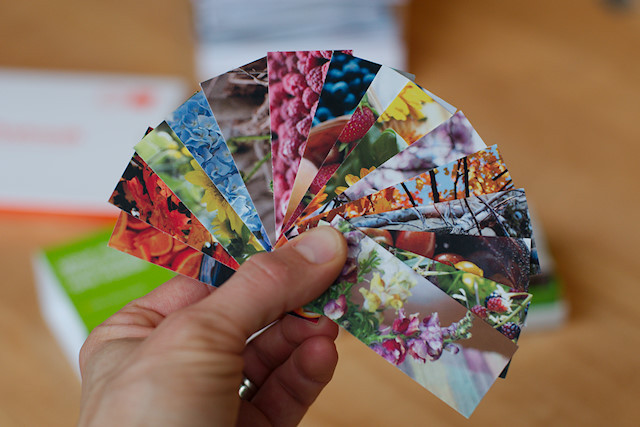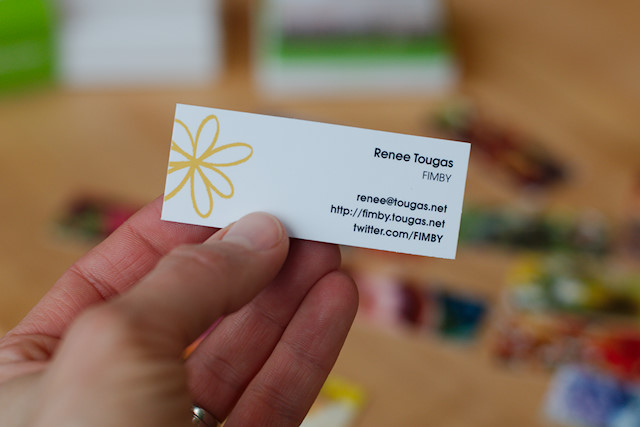 I wanted to tell you about these since I love MOO products, I think they are beautiful and worth sharing as gifts. (Not my contact cards, the photo greeting cards!) If you want to check them out yourself here are links:
How do you plan and prepare for Christmas? Are you uber-organized? Are you crafting up a storm? Do you have to prepare to host guests and family?
There are a couple affiliate links in this post. And isn't cool I finally figured out how to make this disclaimer in small text.
You can subscribe to comments on this article using this form.
If you have already commented on this article, you do not need to do this, as you were automatically subscribed.