Prizes, Swaps and Gifts from the Heart
June 9, 2010
One of the things I have so enjoyed about blogging is how it has expanded my circle of friends and contacts, in ways unexpected and delightful. Meeting people around the world, reading about their everyday lives, so different yet sharing similarities to my own, makes me happy.
Sometimes you get to know these strangers a bit and you share things you've created. And that takes everything to a whole different level.
Here's few care packages and swapped goods I've received lately that I wanted to share.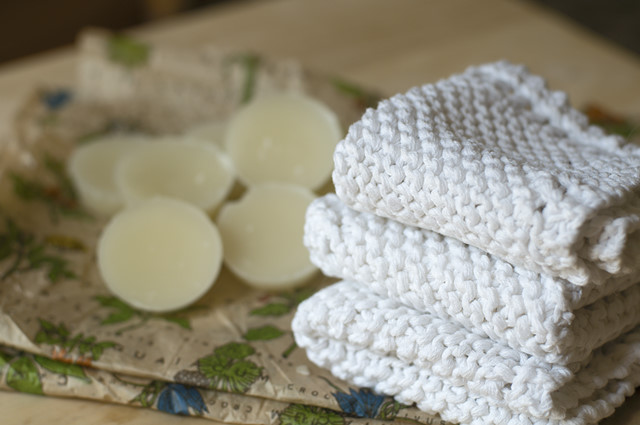 Christine of Simple Savvy and I recently swapped my hand crafted lotion for her hand knitted dishcloths and beeswax chunks she owned but didn't need. We live fairly close so shipping wasn't even a big cost.
Now this is the really cool thing, Christine made these gorgeous dishcloths from a recycled cotton sweater bought at a thrift store.
I was so excited about that. I must say these are some of the nicest dishcloths I've used, very thick and absorbent. You probably all know this already but she reminded me (I didn't know) to not wash sharp knives with these cotton cloths. It cuts the fibers. Duh... maybe that's why the handmade dishcloths I use (gifts from other people) break down so fast.
You can read Christine's side of the exchange at Barter Edition on her blog Simple Savvy.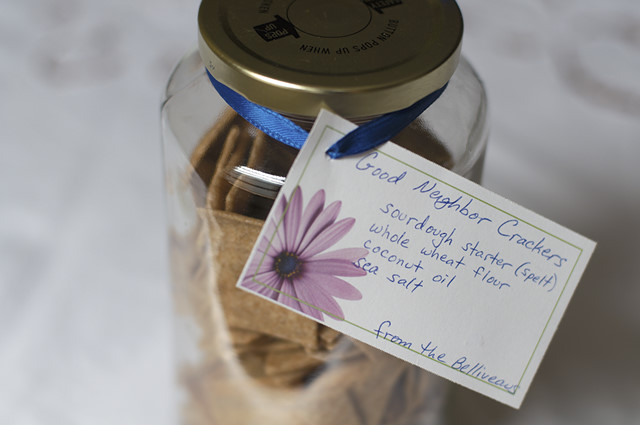 My local friend and fellow blogger, Cori, has started giving homemade bread to neighbors. When I read about that I inquired if maybe I would be considered a neighbor? Apparently I met neighbor criteria (we do see each other almost weekly during these summer months on our farm pick up day) and we were given a jar of homemade sourdough crackers. Yum!
This was an unexpected gift and I hastily picked her a fresh bouquet of garden flowers in return but I'm fairly certain we got the better deal!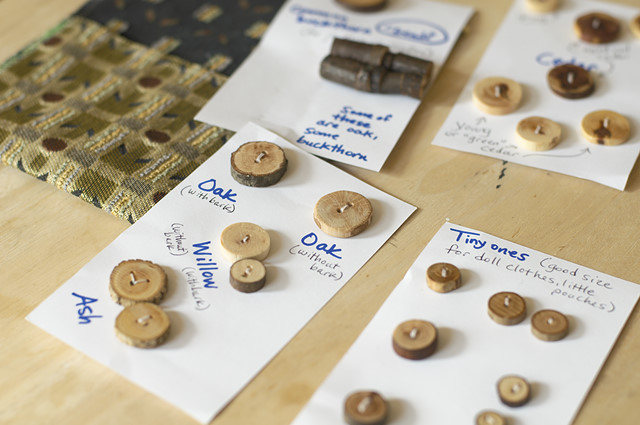 A couple months ago Jenn at The Promise of a Rainbow had a button giveaway on her blog. Celine and I ohhed and ahhed over the buttons and Celine wrote a comment with me how much we would like to win them.
Our names weren't chosen but Jenn knows how much Celine likes sewing and her mama heart showed kindness to Celine gave her some of the extras. How sweet was that? Thank you Jenn.
Unexpected loveliness and gifts in kind, a nice benefit of blogging.
Renee Tougas participates in affiliate marketing, including the Amazon Services LLC Associates Program. Whenever you buy something on Amazon from a link you clicked here, I get a (very) small percentage of that sale. See disclosure for further explanation.
You can subscribe to comments on this article using this form.
If you have already commented on this article, you do not need to do this, as you were automatically subscribed.