Our Elementary Homeschool Curriculum
August 8, 2012
This post was originally published when our kids were 13, 11 and 9. It was part of an elementary homeschool series.
That series was published in fits and starts and was never quite finished, the way I intended it to be. Sure enough, my kids left the elementary years, moving onto their middle and high school years, and my writing energies shifted elsewhere.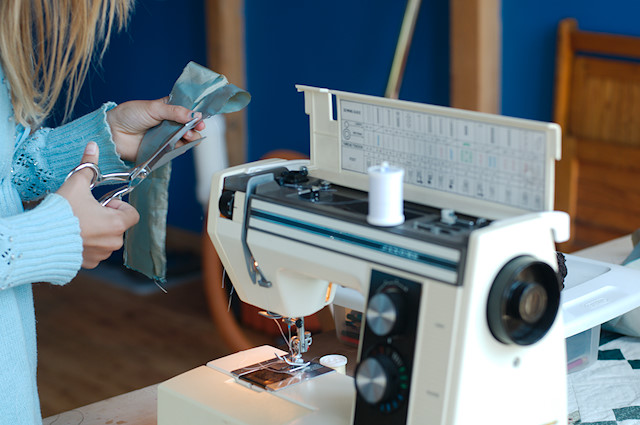 I've since updated this post to explain, at-a-glance, our family's elementary homeschool curriculum. No longer part of a neglected series of posts, but a landing page that explains our homeschool goals and the curriculum outline I created from those goals.
If you need specific help creating a curriculum for the early elementary years please see Homeschooling from the Heart, an hour-long audio recording of a Q&A session in which I specifically teach:
Growing and nurturing your child's natural love of learning.
Practical ideas for when, how, and if to start lessons.
Inspiring your children by pursuing what you love.
Balancing home and homeschool.
Homeschooling in the freedom of knowing who you are and who your children are.
How to organize your days and seasons for learning and living together.
Our Goals:
Before I talk about our curriculum I need to talk about our goals. You build a curriculum around your family values and educational goals - not the other way around.
We value growing in our faith, being together, experiencing nature and adventure, healthy living, and freedom in education and livelihood. We appreciate beauty and creativity, building relationships and community, and living simply.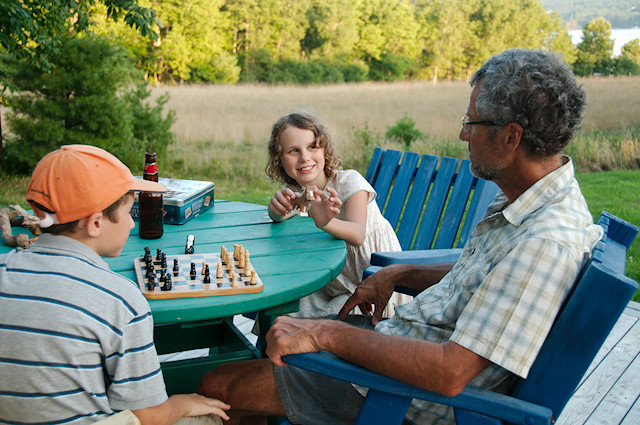 These values are motivating factors in how we educate our kids. Our specific educational goals are woven throughout my writing, but most explicitly expressed in this post. I revisit these goals each school year, expanding and refining as necessary.
From the very start we have been committed to homeschooling our kids from beginning to end. Birth to whenever they say, "I'll take it from here Mom and Dad". And even then, we want to support and assist their endeavors.
Unlike a lot of families who have a "take one year at a time" approach or "we'll do this as long as it works for us", homeschooling is the only option we've ever considered for our children's education.
Making the decision to homeschool long term vs. one year at a time means we don't think about keeping pace with the school system in order for possible entry. This brings huge freedom to our homeschooling. I wouldn't trade this freedom for anything.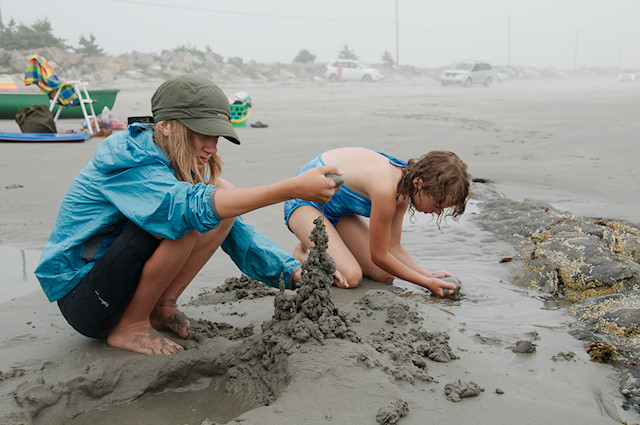 The goal for us is different than what a conveyer belt education offers - where children are taught a standard curriculum and kept with their age group regardless of interest, experience, or skill.
Our goal is to raise inspired, interest-driven, creative, and independent thinkers who are firmly grounded in familial love and Biblical values. And so, what the public or private school system teaches and expects of students at grade 3 or 5 or 10 is of little concern to me. What a homeschool curriculum company teaches and expects of students at grade 3 or 5 or 10 is of little concern to me.
All that to say, we don't use the typical grade level metrics as our standard. This post from Sarah Small on Stepping Outside the Grade-Level Box explains beautifully how I feel about grade levels. They don't matter, not to us at least.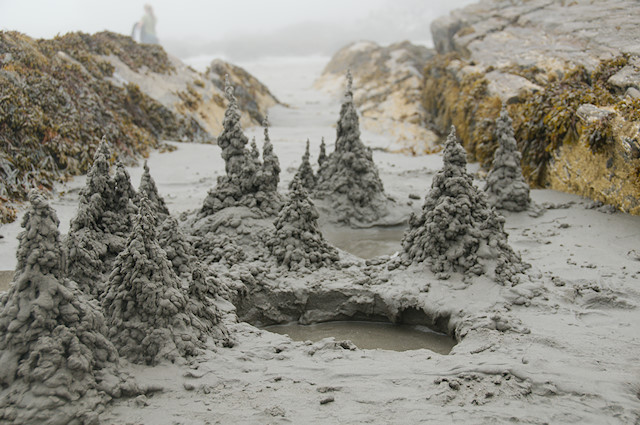 What about High School?
People always ask this when they find out you aren't keeping in step with "the system". Even if we're just talking about elementary school, they want to know about high school and then college. I'm not discussing college in this post, but I'll briefly address high school.
We plan to homeschool through high school years. If our children want to go to a public high school and can present a compelling case as to how it helps them reach their goals then we will consider that option.
However, our children LOVE having freedom in their days. And they know, in part, how blessed they are to determine they own destiny. If they decide someday to go to school they'll be doing so from a place of emotional, spiritual, and intellectual security.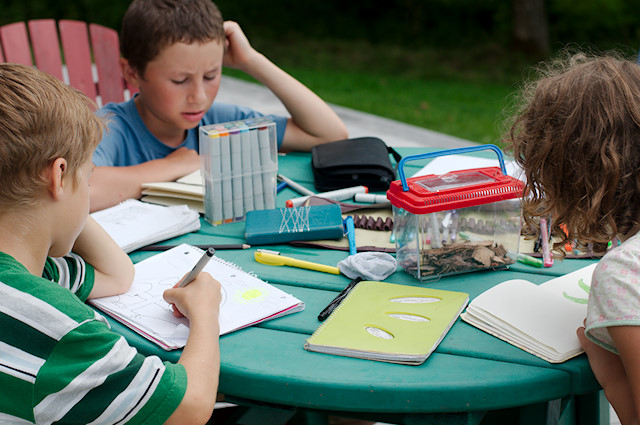 But how will they re-enter the system (if they want to) if we haven't kept pace with it? I have two main thoughts about that:
Where there's a will there's a way. I absolutely believe this, as our family has lived out so many of our dreams through creative problem solving and hard work. If my kids need to learn x or z to start grade 11 at the local school (for example) we'll figure out how to make it happen, when and if the time comes.
We're raising learners and we trust in the inherent, hardwired learning process, especially since we haven't snuffed out their natural curiosity in their elementary years. A homeschooling environment allows for many different ways to learn and acquire knowledge. My kids may not have have been taught elementary science in textbooks and worksheets, but that doesn't mean they haven't learned the fundamentals of science that are needed for junior high and high school level study.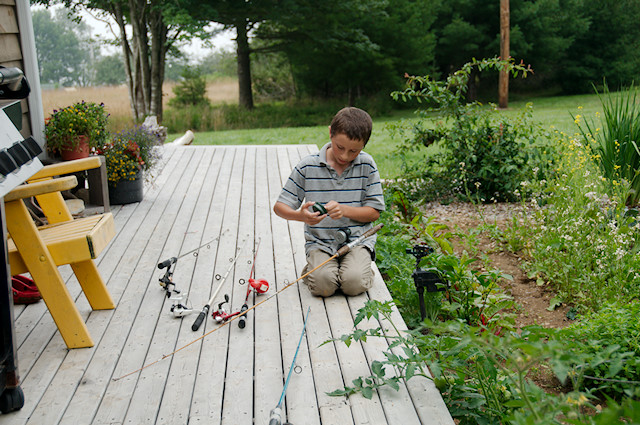 Curriculum ~ A Definition:
Our elementary curriculum is designed to meet our children's unique and specific needs and work towards our family's goals in the context of everyday living.
Before I go further I need to define the problematic word curriculum. In the homeschooling context, when most people ask, "what curriculum are you using?", what they are usually asking is, "what packaged materials and ready made guidelines are you following to teach your children at home?"
As a trained educator, having studied a bit of curriculum design in my degree program, and a homeschool parent with years of experience, this is how I define curriculum:
A curriculum is a course of study.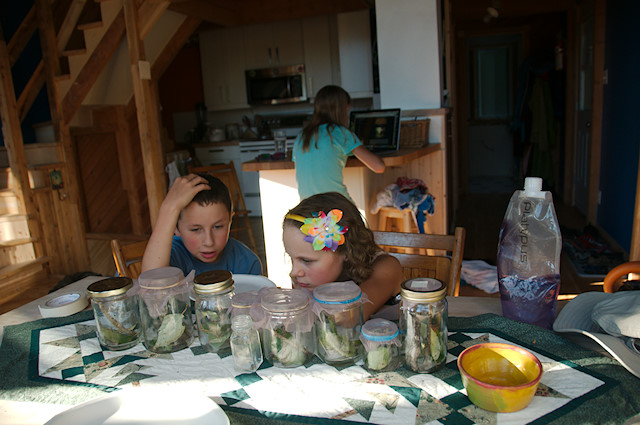 By this definition, curriculum is not limited to a package of materials or a computer learning program. Curriculum is a complete course of study which may include ready made materials and resources (and usually does) but is not limited to those resources.
So when people ask me, as they often do, "Do you use a curriculum to homeschool your children?" I don't know how to answer because what they usually mean is, "Do you use a packaged program or follow the state/provincial guidelines?" The answer is no.
But of course I follow a curriculum - our own. And no, it's not a scope and sequence I designed before we started or a detailed plan I write out in September and then lesson plans I prepare each Sunday for the following week.
Our homeschool curriculum is a living thing, just like our days. It's everything we do and study. It's crafts, books, cooking, math practice, hiking, playing, writing e-mails, drawing, sewing, lots of discussions, journal entries, internet research, documentaries, bored afternoons, exploring the woods, etc.
Do you see what I'm getting at here? I don't want to hammer this point too much but these definitions matter to me.
We have a curriculum, a course of study, it's called life. And we live it, study it, take it apart and put it back together, every day.
To break it down further we have an elementary homeschool curriculum that includes studying many subjects, some woven into our everyday activities, some practiced on their own to build skill and lay a foundation for further learning.
To break it down further we have an elementary homeschool writing curriculum which includes many activities. Some from packaged resources and some not. As the facilitator/teacher, I read materials to become a better coach and mentor, so I can inspire writing in our home. We have times where we practice together and many more times where children do their own writing, or not. I pull together, rather informally, a whole bunch of ideas and activities to build our elementary writing curriculum or course of study.
Building your own course of study this way is not as hard as it sounds.
In the example of our writing curriculum, I'm not preparing writing lesson plans. Mostly I'm setting an example in my daily writing practice, making time to write together, making tools available (ie: letting kids use my computer and nice handwriting tools), teaching basic skills, and then recording what happens naturally in an interest-driven learning environment. I prefer to keep record of what actually happens instead of making unrealistic plans that we can't follow through on.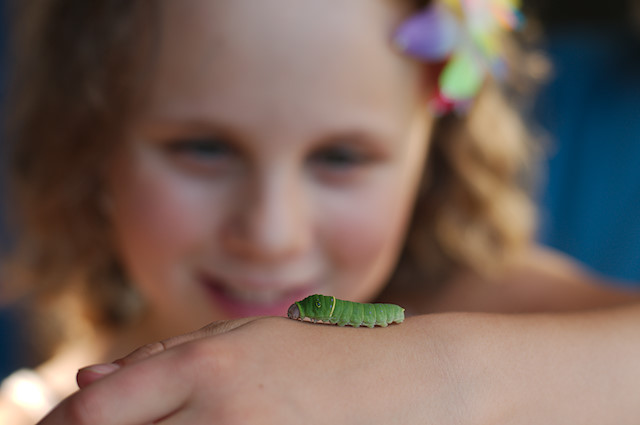 Our Curriculum:
Having said all that, the following subjects are the academic core of our elementary homeschool curriculum:
Reading
Writing - I haven't written many posts dedicated to elementary homeschool writing, and no explicit "this is how we do it" posts. I heartily recommend Brave Writer philosophy and products. Our homeschool elementary writing curriculum roughly lines up with the Jot it Down and Partnership Writing stages, as taught and explained by Julie Bogart.
We also study, through reading, discussions, travel, outdoor adventures, relationships, play, experiments, community involvement and everyday living, the following: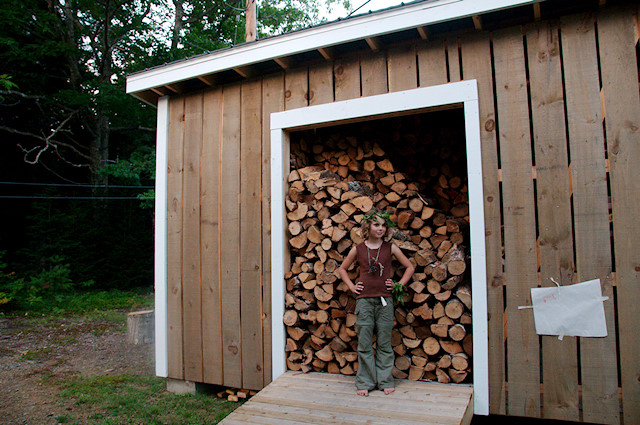 woodshed musical theatre
That's the shortened at-a-glance version of our elementary homeschool curriculum, our course of study.
You can find all the "how-to" type posts I've written on homeschooling, preschool through high school, at my Homeschool Help Resource Page.
Filed Under
Resource Library
You can subscribe to comments on this article using this form.
If you have already commented on this article, you do not need to do this, as you were automatically subscribed.