On becoming a relationship-focused professional blogger
March 1, 2014
In the fall of 2012 I set my sights on being a "professional" blogger. This is something I've never shared on the blog.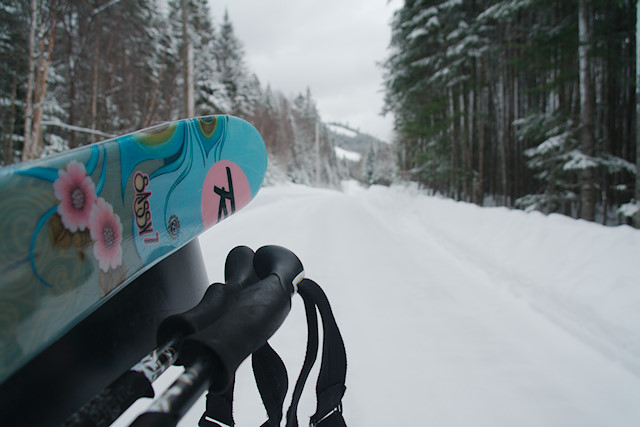 Here's what I did share.
I want to be a better blogger and I want to earn money from my online endeavors. I went to Allume, in part, to learn more how to do that. And I went to hang out with women who understand why I love blogging so much.




I came home from Allume, with a commitment in my head and heart, to nurture the community of people that already exist around this blog - this wee little corner of the web that, for various reasons, attracts a small following of readers.




I came home from Allume with a desire to serve you. To meet your needs in a way that only FIMBY can. I came home from Allume with a renewed commitment to honest, open and beautiful writing and photography.




I came home wanting to grow as a writer, not so that someday I will be "published", but so that today I can give my best to FIMBY readers.
What I didn't say, in so many words, is that I wanted to "go pro" in serving, connecting and building relationship here at FIMBY.
I didn't spill the beans about wanting to be a professional blogger because:
Blogging, unlike, being an engineer, plumber, store clerk, doctor, or teacher, is a hard occupation to define. It's new, it's incredibly varied in terms of what you do and how you earn money doing it, and nailing down a definition has been hard for me.
I was scared to voice that dream out loud.
I don't identify with many of the models I've seen to making this dream a reality. And so the path forward was not clear.
What does it mean to be a professional blogger?
Let's talk about earning money first.
In the whole wide world there are two ways to earn money.
You produce and/or sell a good or service. Or you work for someone who does.
All paid work comes down to this. Teachers work, or sell, their teaching services to the government who collect taxes to pay for that service. The same is true for all government jobs.
Lawyers sell a service to their clients. You could argue that their assistants sell their services to the lawyer who employs them, but usually we just say "they work for them".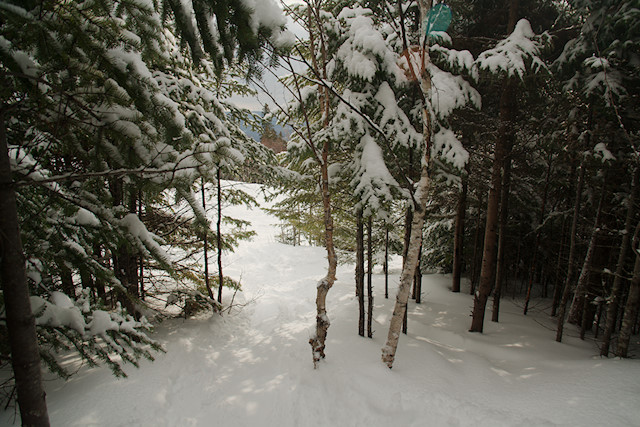 Blogging is no different. You earn money doing it by producing and selling goods or services, or working for someone who does. I see affiliate marketing and advertising in the "working for someone who does" category. You promote a business/product/service/person, they pay you for doing that. You are working for them, kind of.
It's not so important where the lines are drawn. The important thing is this: creating and selling products and services is how people earn money.
I love blogging. I can easily, if time isn't an issue, spend many hours a day doing blog related stuff without compensation. But blogging also allows me to explore and develop other work, contributing to other people's projects, and having a platform launch our own projects.
I trusted that somewhere in that mix I would find my sweet spot. I just wasn't sure what that would look like.
Business and Entrepreneurship
Blogging allows me to do something I love - writing and sharing beauty - while working with people in creative and relationship-focused ways.
This is the kind of income earning work I want to do. But finding a sustainable rhythm and blazing a path that feels right for me hasn't been straight forward.
I'm not a business-minded person, at all. It's taken me three years to be comfortable with the phrase "we're self-employed".
And I'm not particularly entrepreneur-y either. I don't lay awake at night with money making ideas, or project ideas, floating in my head. Entrepreneur does not show up anywhere in my ESTJ career profiles, (neither does professional blogger).
It wasn't until last summer, when I fully committed myself to working with my husband on our trail and video project that I found my online working groove. That I found a way to make professional blogging possible.
I was so tired of beating myself up for not measuring up (to my own unrealistic expectations) in the creative mom-preneur online world. I was tired of feeling insecure.
I'm not wired to be a one-woman or front-woman entrepreneur/writer/blogger. But family entrepreneurship I can do. It even fits my loyal, service minded, traditional, work-for-the-team-but-be-a-key-player personality profile.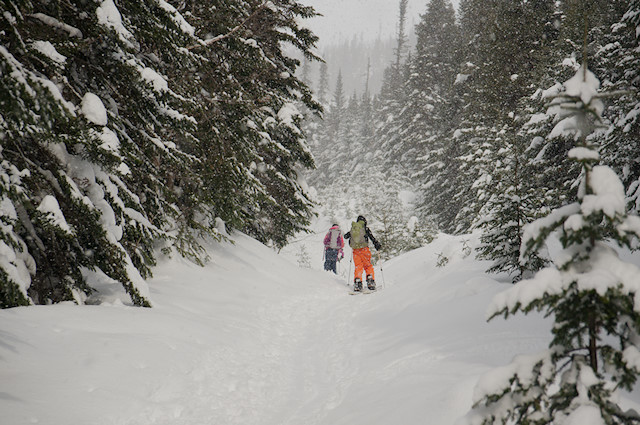 How do I earn money as a blogger? What does professional blogging look like for me?
Earning money as a blogger has involved a lot of trial and error. Experimenting with different ideas and seeing how they fit for size. Small streams of income for me have been:
Amazon and other affiliate sales at FIMBY.
Small freelance writing projects.
Selling ebooks, teaching, and coaching. I could push these streams more and could develop more products and services around homeschool help but I have decided to invest my time in other projects right now.
Moving forward however professional blogging looks like partnering with my husband in larger online media projects which utilize my writing, photography, and other skills and depend on strong relationships to launch and support those projects.
This is the direction we want to grow our business and our work as online entrepreneurs.
It was such a relief and huge burden lifted from me to step into a working relationship with Damien where we each bring our best and compensate for each other's weaknesses.
Relationship is my business model.
I believe it can be the foundation on which I "go pro". I see this happening on two distinct levels.
Firstly, relationship with my husband is my business modus operandi.
Damien and I have different approaches to our online work and almost two completely different skill sets. I'm not interested in the "business" part of blogging, he is.
By working with Damien I can fulfill my desire to be a professional blogger without always fighting against the things I don't like about "professional" blogging, namely the numbers game.
Instead I can focus on what I love to do - connecting with people, teaching (and plain old talking), writing, sharing beauty, and encouraging.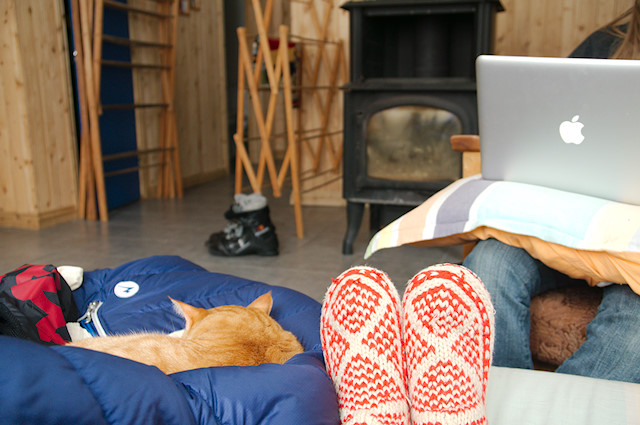 Even with that clarity of purpose and desire though, I was hung up on something. This work - connecting, encouraging, sharing - though very rewarding for me did not seem financially rewarding for our family.
Yes, I love doing it and that is worth something, but good feelings don't buy the groceries, do they? And good feelings don't exactly put you in the professional blogger category.
But that's where I was wrong.
The relationships I've built over years of wholehearted (and engaged with readers) blogging were a significant factor in the financial success of our Kickstarter campaign.
My work - blogging, connecting, answering e-mails, commenting, sharing as much as I'm able to give while also being a homeschooler and homemaker - was the foundation for the success of our campaign. As were the relationships and connections Damien has built over the years. Not to mention everything else that made that campaign successful, Damien's technical skills, the help of friends (relationships), etc.
Watching the way things have unfolded in our work over the past few months, seeing some stuff come together that we have been building for years, has given me a new perspective on professional blogging.
I can be a professional blogger rooted in beauty, relationship, creativity, adventure, health and family.
We, as a couple, can hold relationship - with each other, God, our kids, nature, our blog communities, our clients - at the center of our work and still succeed at growing a business and supporting our family.
It's not about numbers. It's actually about people.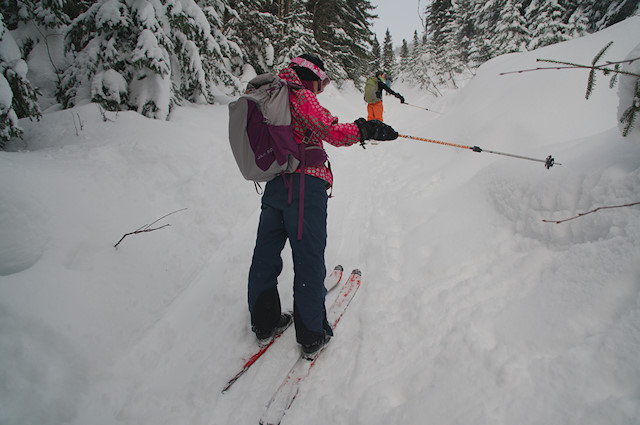 In my last post I wrote this:
Blogging for all these years should have yielded more than this, shouldn't it have?




More readers, better stats, more advertising revenue, whatever. And it could have (theoretically), if that had been the goal.
A couple times a year I write a post like this one, processing why I blog.
In reading those old post I see I did have goals, I did aim somewhere, and (surprise, surprise) I've actually hit my mark.
I think I've known this intuitively for a while, sometimes it takes black and white proof to convince me though. In part, because things didn't evolve in the way I expected.
I'm not a portrait photographer. I'm not a book author, though I have a few ebooks for sale. My readership isn't large enough for small business advertising to be a significant income source. And I don't sell soap. I haven't yet released the ecourse I have vision for. These are all ways I thought I might hit my mark.
Although I can't earn money right now, someday I will. And I'm hoping (don't laugh I have a fragile ego) I'll be able to sell/trade/barter my creative skills in exchange for things our family needs and wants.
Dare I even say it? That someone will value my writing and photography (and who knows what else) enough to exchange something for it.
There I said it. I want to go somewhere with photography and writing.
November 2008
Since writing those dreams five years ago I've had seasons filled with with tons of self-doubt about whether I could actually be who I am in reaching these goals.
Since partnering with my husband and working to support our project and our goals, I have found my footing.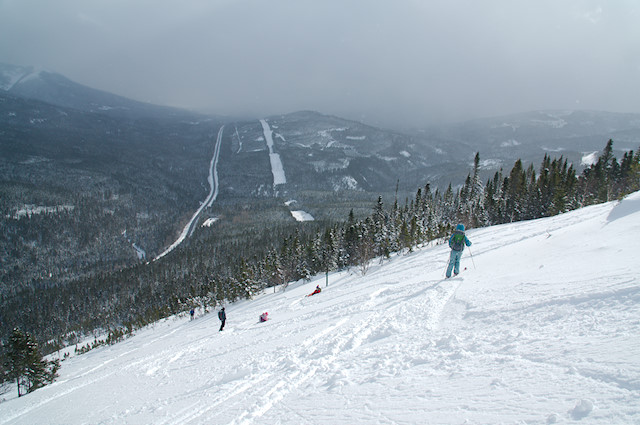 We need each other to do the work we want to do. He needs my skills as much as I need his.
I'm finally walking with more confidence and less insecurity.
And good thing too. I'll need all the sure-footedness I can get for this next path.
This next journey is a project both professional and personal. Wholehearted, creative, inspiring, adventurous, and relationship-focused, which is exactly the work I want to do as a professional blogger.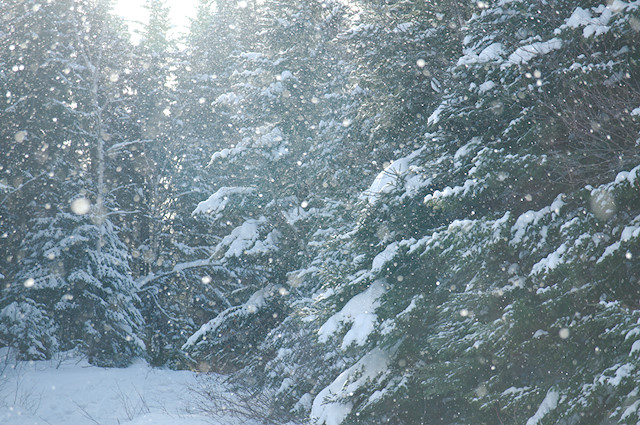 PS. If you are a blogger and have questions, observations or experience about what I've shared here, I welcome your input. Also, if you have blogging how-to questions I might be able to answer a few of those. I'm not a blogging expert, at all, but I have experience with a lot of different blogging-related income earning projects.
Renee Tougas participates in affiliate marketing, including the Amazon Services LLC Associates Program. Whenever you buy something on Amazon from a link you clicked here, I get a (very) small percentage of that sale. See disclosure for further explanation.
You can subscribe to comments on this article using this form.
If you have already commented on this article, you do not need to do this, as you were automatically subscribed.