Miniatures ~ Medieval Castles
March 16, 2011
Part Two of a Three Part Series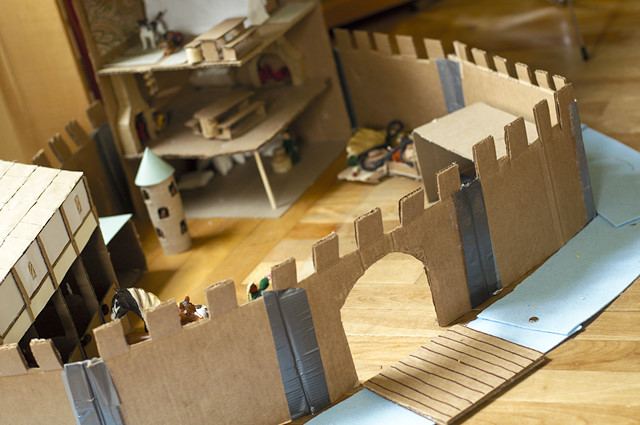 I don't remember when the first cardboard castle was created in our home. I'm guessing it was at least a year and a half ago, when Celine was ten. 
Our children have a fascination, supported in part by Celine's voracious reading of that time period, in medieval Europe. Indeed, the middle ages (I'm using the term loosely here) is a regular part of our homeschool study.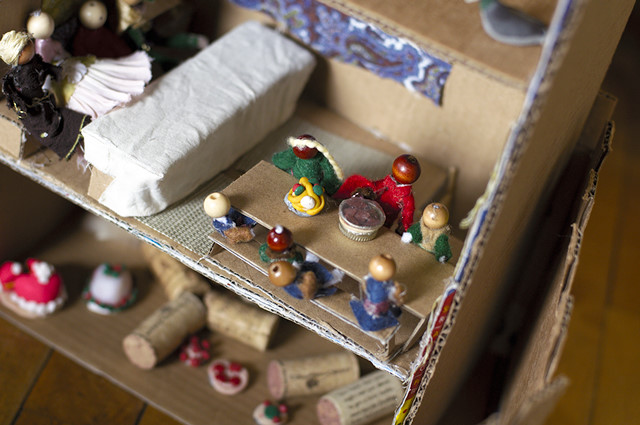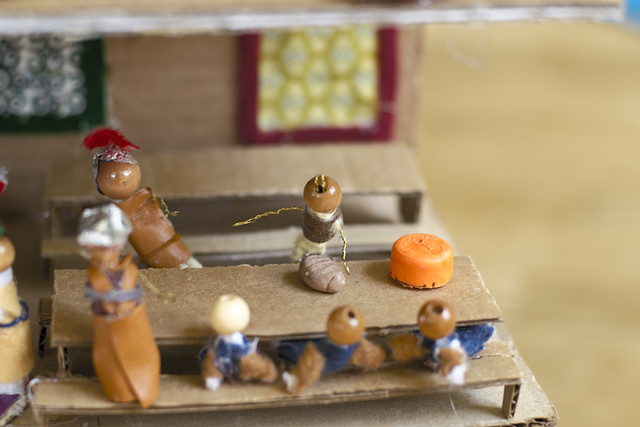 As I disussed in the post Studying the World Through Reading and Creative Play the kids often explore what they've read or learned about through crafting and play. These external activities are an important part of their learning and I encourage them in these pursuits as they make history come alive.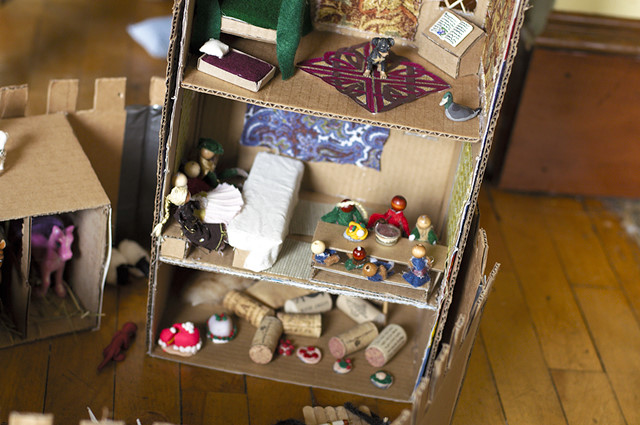 I don't direct these activities in any way except by making materials available for them to use. And sometimes finding inspiration in books and online. This is not "mommy directed" learning, it definitely is their own, and is just as important as understanding math concepts.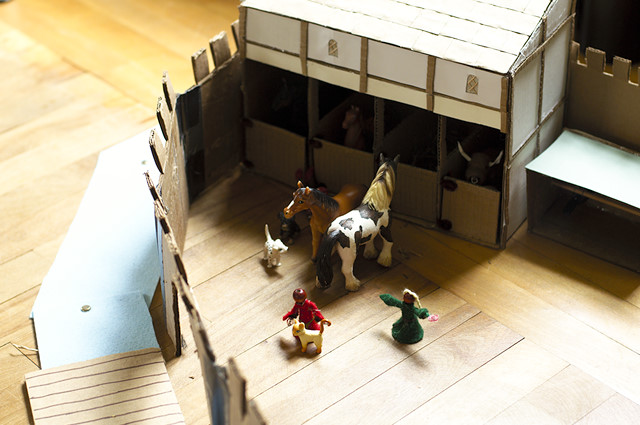 Celine has been the main mastermind behind these three castles. She first built one for herself, which has since been renovated and improved. Celine also made two more to give to Brienne and Laurent for their birthdays. Now all the children have their own castle and sundry lords, ladies, stewards, ladies-in-waiting, scullery maids, peasants, carts, stock, banquet food, fields (alternating strips of green felt), stables etc.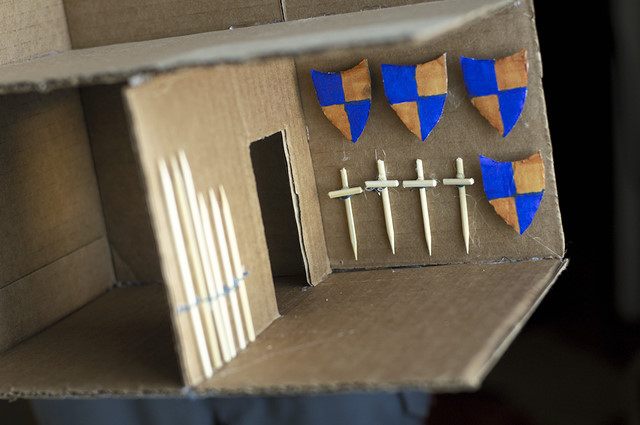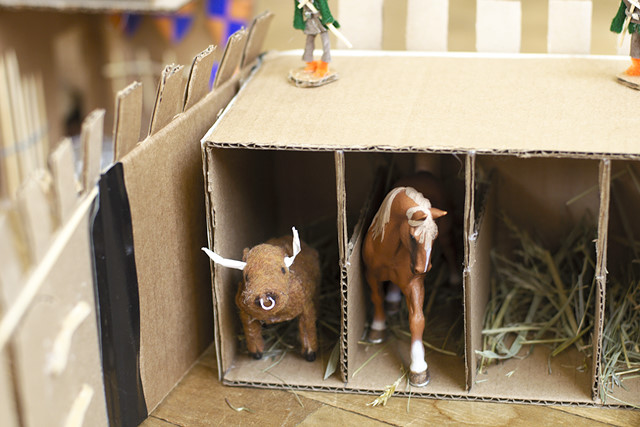 All the kiddos have participated in creating the cast of characters who live in these castles - beasts and humankind alike.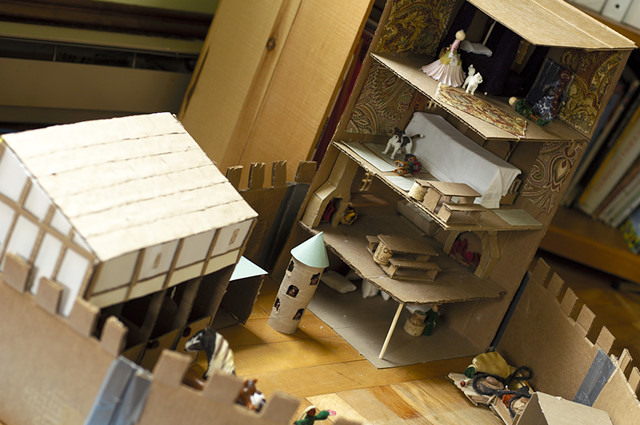 When the kids play "castles" the whole living room floor is transformed into a medieval scene and remains that way for several days until I get tired of stepping over and around the whole set up.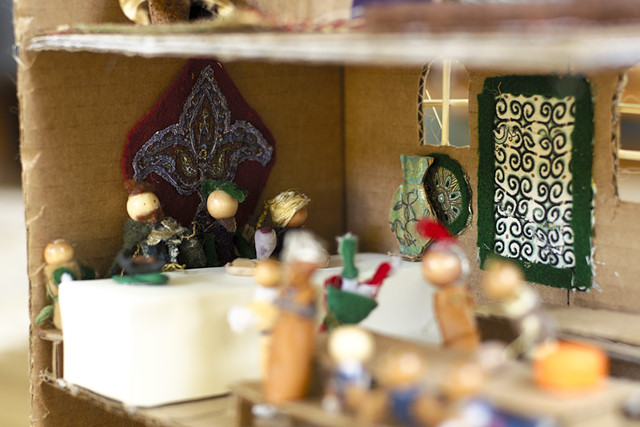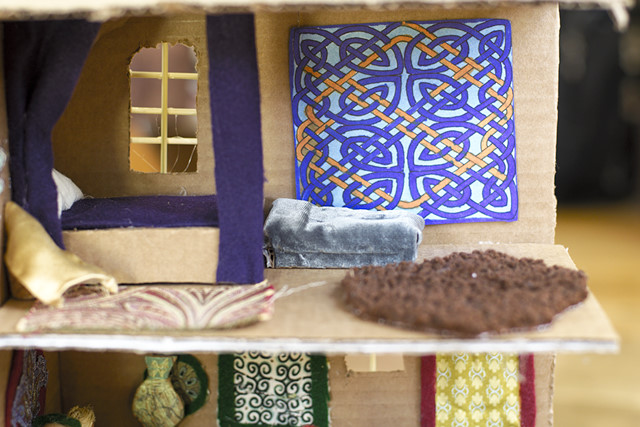 Cardboard castles have been an amazing source of entertainment, creative exploration and learning for our children.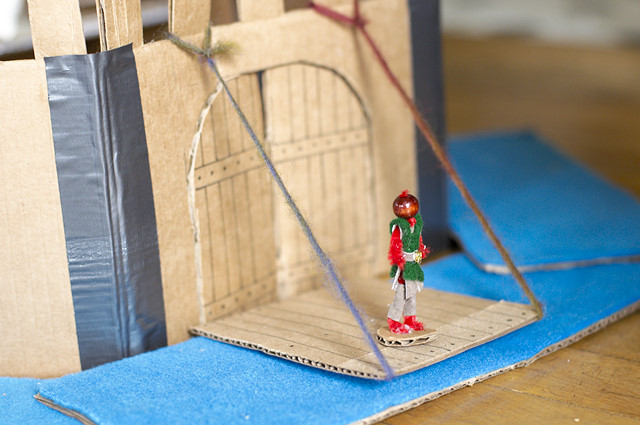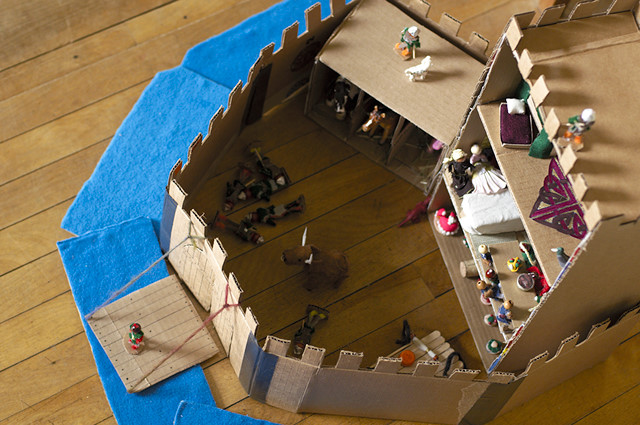 Next up in this miniatures series: revisiting Celine's dollhouse.
Filed Under
Part of Series
Resource Library
You can subscribe to comments on this article using this form.
If you have already commented on this article, you do not need to do this, as you were automatically subscribed.