Miniatures ~ Handmade Toys
March 15, 2011
Part One of a Three Part Series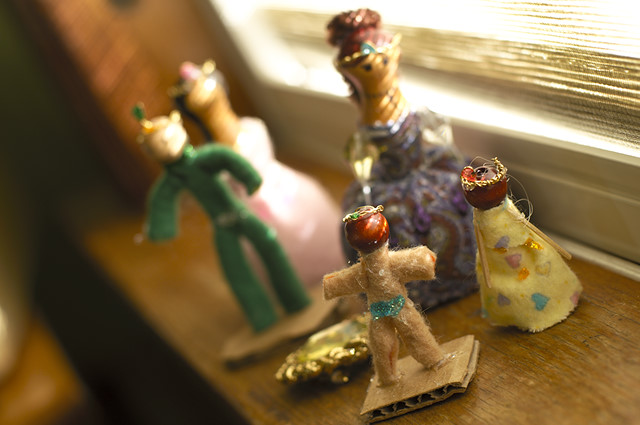 My children would rather make toys then buy them. Well, two of them for sure. Brienne who is eight years old and has always embraced a "more is better" philosophy about life (sweets, toys, physical affection, clothing - more is always better) is still drawn to store bought toys but with a tempered "I'd like to try making that" enthusiasm.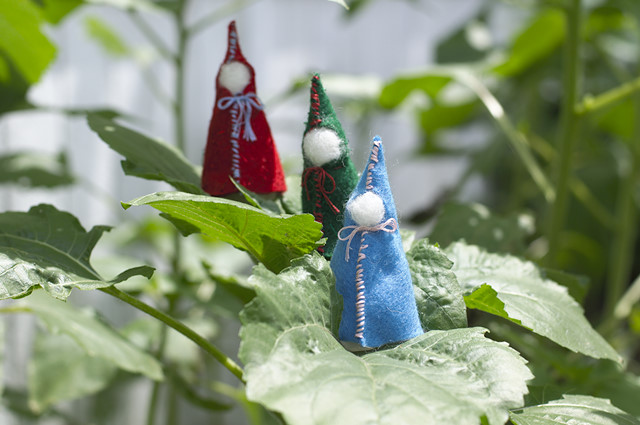 Which is not to say she doesn't love handmade toys - she absolutely does. The more the merrier! Handmade, store bought, battery operated, recycled, thrift store finds. All are equally loved.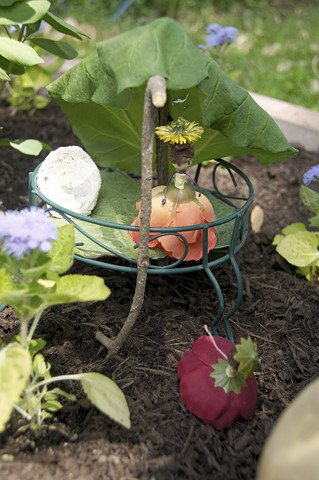 To be sure, our toy bins are still filled with store bought toys. American girl dolls, lego and other building toys, plastic animals, match box cars and miscellaneous garage sale do-dads.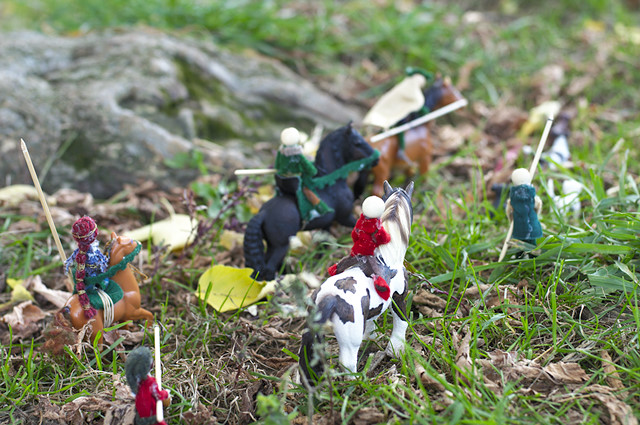 Maybe it's their growing maturity or personalities but our children get more pleasure from making their entertainment than they do consuming entertainment (the occasional movie aside).
Celine delights in taking cardboard, fabric and tape and making elaborate castles for her sibling's birthday presents. Laurent of course loves to draw and also sculpt little animals and creatures with clay, wires and fabric. Brienne especially loves to make flower fairies and anything fancy.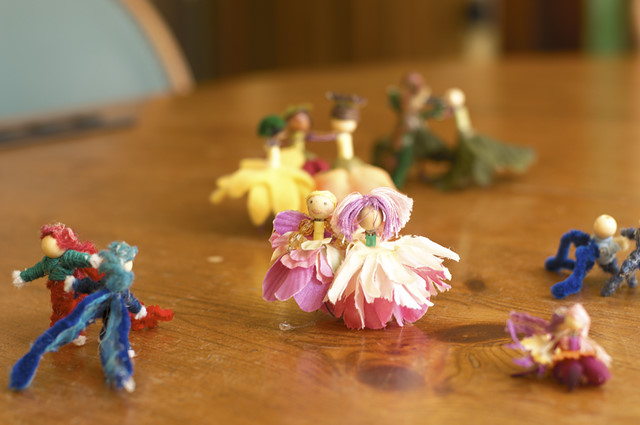 It often seems the making of a toy is usually more fun than the actual playing with it.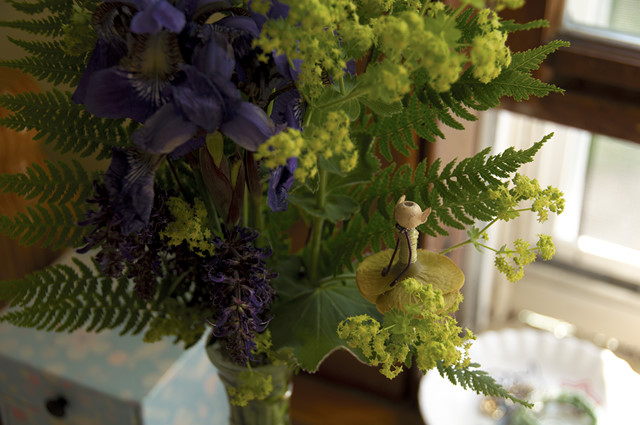 But there are some handmade toys that the kiddos come back to time and time again. Both to create and to play - those are their miniatures. Little people crafted with beads, wire, fabric and glue. Structures made with cardboard, duct tape and felt.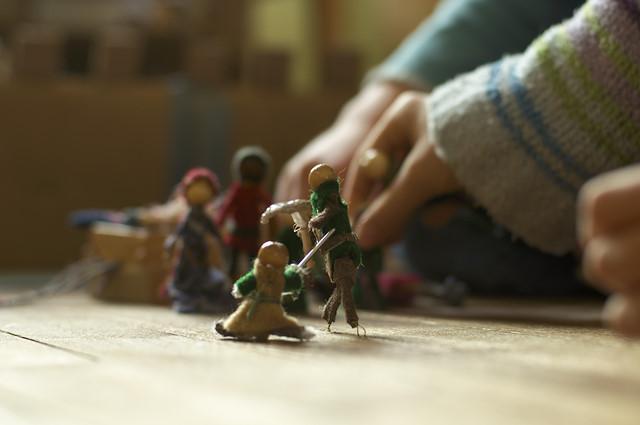 If you are a local friend and have been in our house you have no doubt seen these creations. They are either "in construction" or "in play" almost all the time. It's a pleasure to watch our children make their own toys and make their own fun with just a few craft supplies and a wee bit of inspiration.
For the next couple days I will be sharing these creations with you (as asked for by a friend) to maybe inspire your own children's crafting.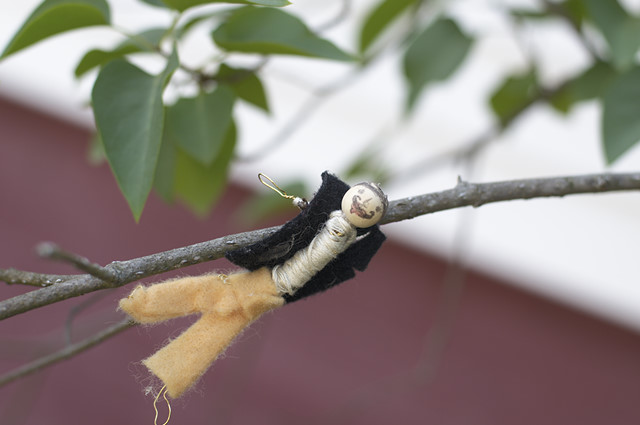 Get out the hot glue mom. Don't take the cardboard to the curb yet. It's time to make some toys!
The following posts have featured our kiddo's handmade miniature toys: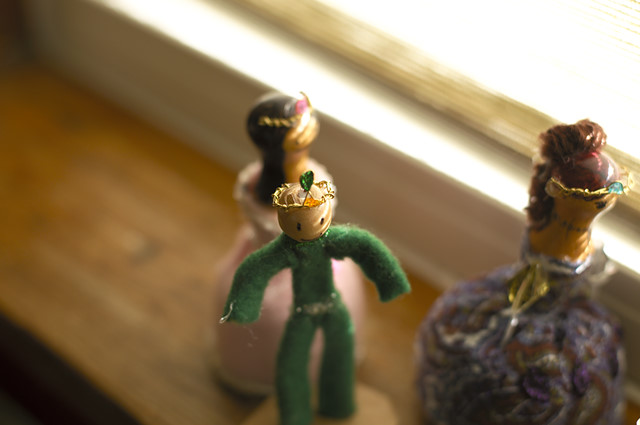 Renee Tougas participates in affiliate marketing, including the Amazon Services LLC Associates Program. Whenever you buy something on Amazon from a link you clicked here, I get a (very) small percentage of that sale. See disclosure for further explanation.
Filed Under
Part of Series
Resource Library
You can subscribe to comments on this article using this form.
If you have already commented on this article, you do not need to do this, as you were automatically subscribed.