Lonely?
July 30, 2013
This month I had the privilege of meeting a close online friend in person. I use the term online friend to clarify simply how we met each other.
My online friends have become a lifeline to me and are no less important than "real" life relationships. In truth, my "real" life involves a great deal of online relationships and transactions and I generally don't distinguish the two, except for clarification.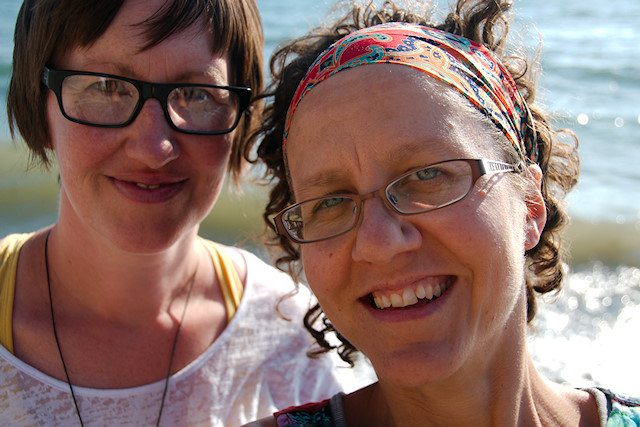 Kika and I met here at FIMBY. Kika has been reading FIMBY for maybe five years now. Through years of commenting, and then e-mailing, I got to know Kika as more than a blog reader. Kika has become a very close friend.
Last winter I e-mailed Kika asking her if we could talk on the phone sometime. Up until that point we were just e-mail friends but I really needed to talk to someone in person. Someone who understood me (in English!) and shared my values; a kindred spirit.
Kika makes time for friendships, something I'm not always so good at cultivating. When I said "I need a friend to talk to" she made herself available to me.
I remember that I cried on that first call. It was a relief to share deeply with a friend and to feel safe doing so. I had shared so much with Kika over the years through my blog and e-mail, and her likewise, that when we first started talking in person there was very little fluff.
Since that first call, which was initiated out of certain desperation on my part, our friendship has deepened and my life has been enriched by knowing Kika.
Kika and her husband have a connection with Quebec, having met at Laval University in Quebec City 20 years ago. They returned this summer for a romantic getaway and they took the time to drive out to the peninsula to visit us (and to play many games of chess with Laurent).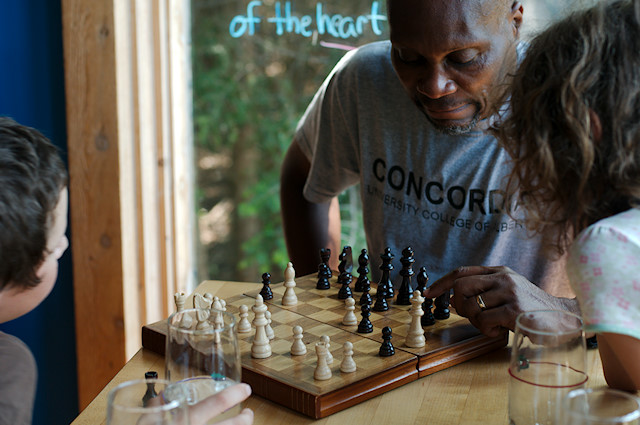 Kika in person is exactly like the Kika I've gotten to know over the years via the internet. I feel so at ease with her and we spent most of our time together buried in conversation about kids, health, marriage, personal growth, our dreams and our setbacks. Kika is committed to her family and committed to personal growth. She inspires me in many areas.
Reaching out to Kika last winter was a proactive measure against the loneliness I was feeling at the time.
Loneliness is a reality for many people. Not simply "once in a while I feel lonely", but an ache we carry in our heart when we don't fit in and feel we don't belong.
For me, our move to a different culture and a more rural way of living stirred up a level of loneliness and isolation I hadn't experienced before.
But even before that, loneliness had been a companion for a few years.
I wrote a post four years ago, Looking for Mommies Like Me, in which I expressed a bit of this loneliness. My path has never been the mainstream and the longer we walk our own journey the less travelers there are by our side. In that post I expressed my desire to find female companionship in the journey.
The responses on that post were very thought provoking for me and heart stirring also. Many of you (people who may not be reading this blog anymore) shared insight and advice that I actually took to heart.
The actions that came out of that advice have helped me move through those acutely lonely parts of the last few years and into deeper connection and friendship.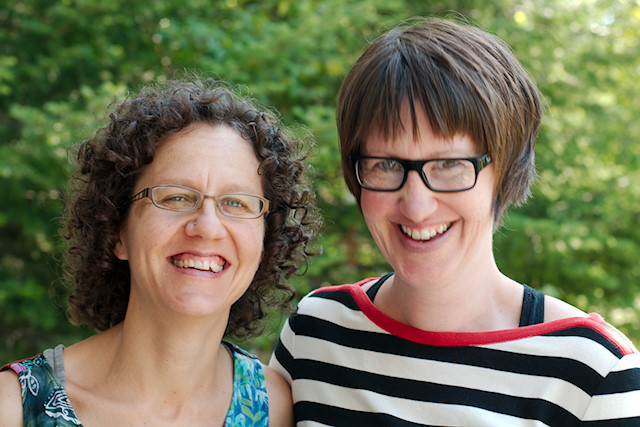 How I've become less lonely in the past couple years
I tread lightly in this territory of sharing what I've learned about loneliness. I despise simplistic solutions to complex conditions of the heart.
I didn't title this post 4 Steps to Overcome Loneliness. I am certain to struggle with loneliness again. I don't think I've overcome it more than understood its causes, for me, and figured out how to address those at this stage in my life.
So, I'm not suggesting these are answers for everyone but they are things I've identified in my own life that have helped me feel less lonely and isolated - even though I live in a somewhat isolating situation, which I explain more further in this post.
I stopped judging so much
We might as well start with the biggie.
Judging has served me well. (I know I just said I stopped doing it so much, hang in there just a moment while I explain.)
In choosing the life I want to live - as a young mother and now as a late thirties something mom with teen and nearly teen children - I've had to filter out a lot of what I don't want in my life. Judging - I want this thing, not the other thing - has helped me do that.
From the time I was quite young, I was very clear on the kind of home life and relationships I wanted with my family. Those goals guided my decision making through my early adult years - choosing a spouse, choosing to be a homemaker and stay at home mom, choosing certain parenting styles instead of others, etc.
Most of my decisions have not been supported by the culture at large. Early marriage and motherhood - by choice. No career - by choice. Investing completely in family life during my kid's youngest years - by choice. Fairly traditional marriage roles - by choice.
Depending on where you live and what culture you find yourself in, these put you either in or out of mainstream thinking. I have been decidedly out for the majority of my adult years.
This next part embarrasses me to say.
While living on the outside of the mainstream, I fell into a pattern of judging other people's decisions to feel better about my own. Why I needed to feel better about my own, I don't know. I guess I knew what I wanted in life but that didn't automatically give me a lot of confidence in the execution.
Sometimes when we feel different we want to bolster ourselves at the expense of others. I think it goes without saying this is not a soul-healthy practice.
When I was a new mom and a mom of young children I sought affirmation in the belief that I was "doing things the right way". I wanted so badly to get this right and I was making the best decisions I knew to make. (I now realize most of us act from the exact same motivation and come to different conclusions and actions.) I sought approval by seeking friends who were like me and lived similarly. And took it a step further by judging those who were different.
I don't remember when I turned the corner on this, but I did. (You can all breathe a sigh of relief now.)
I think I reached a certain stage in my parenting where I felt good enough "here" that I didn't need to judge "out there". I reached a point where my affirmation as a mother comes from my actual relationship with my children, and not making "all the right" parenting choices. What are the right choices anyway?
I judge other women less harshly now. Really, I have absolutely no need to judge their choices to make myself feel better. I have the relationships I want with my family and that's all I need.
And as I struggle through transitions as my children grow and separate from me (it's called the young adult years), I feel more compassion for other mothers, regardless of their parenting styles or lifestyle decisions. Mothering is incredibly hard work and I have no right to judge. I have no need to judge.
In letting go of this, or growing out of this, or whatever has transpired in the past few years, I've opened myself up to so many more relationships with other women.
It's a good thing this happened when it did because I'd be really lonely for friendship here if this hadn't transpired in my life. There are very few moms "like me" where I live. Most everyone has a career or nearly full time job, none of them homeschool, daycare is not just the norm, it's expected (and it's virtually free so even stay-at-home parents use it).
And you know what? These women, who are not like me, are fascinating, beautiful and wonderful. They inspire me in many ways. They are active and engaged in their community. And I want to be their friend. I share many things in common with them in spite of different family lifestyles.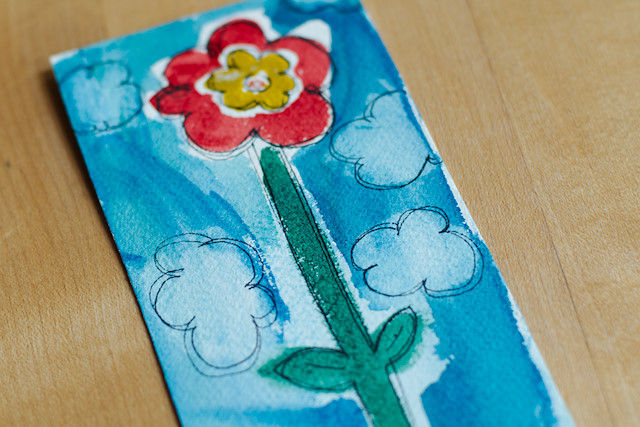 you've seen this artwork a couple times already on my blog
Kika's daughter painted it for her mom, a little gift to carry with her on her trip
I want to return to one thought before moving on. Judging has served me well when I judged what was right for me and lived according to that conviction. When I built boundaries and barriers in my life to honor those decisions and to create the environment I wanted for my family.
Judging has not served me well when I applied what was right for me, and my conviction for living well, to other people. When I built boundaries and barriers in my life that barricaded me in and kept people out. That was a breeding ground for loneliness.
I started appreciating people for who they are (different from me)
As much as I've let go of judging women and opened myself to many more relationships that way, I still need to connect with a core group of women who really understand, know and love me.
Some people refer to this as their tribe. (I've never liked that word, it sounds too much like internet marketing to me.)
I need to connect with women who share my faith. Women who understand my heart for my family. Women who know what it's like to be committed for life to one man. Women who are homeschooling teens. Women who write. Women who work from home, as partners with their husbands. Women who know what it's like to be active outdoors.
My struggle in the past was thinking one woman had to be all this! This was especially pointed out to me in the comments of Looking for Mommies Like Me.
I know that finding someone with the exact family and personality alchemy as myself is impossible. And knowing me, we probably would rub each other the wrong way, too many edges. But I have thought it would be so nice for someone to understand me on all these levels.
That's kind of selfish, eh? In seeking out someone to understand me I forget that relationship involves understanding the other. When we focus too much on our own needs to be understood we lose sight of the mutuality of friendship. It's not all about me!
People are so interesting (and irksome sometimes), and if I shared everything in common with all my friends I would miss out on all we have to offer each other in our differences. I would miss out on the new understandings we each gain when we step outside ourself for a time to put ourself in someone else's situation.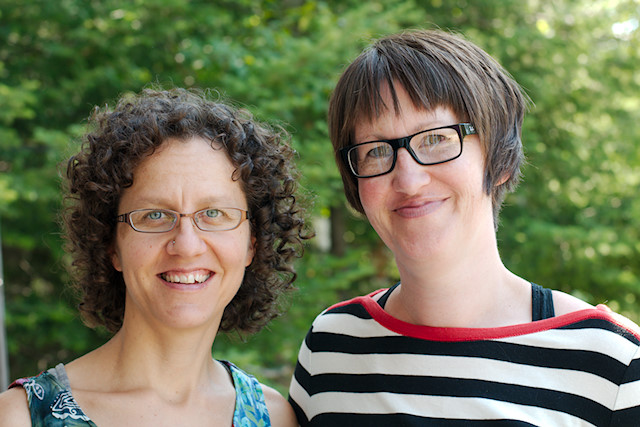 I reached out
To fight loneliness I had to reach out to the women around me, those online and in person.
I feel like it doesn't matter what your situation is, you can reach out somewhere to build relationships.
I live in the woods, I don't have a phone, I'm a homebody, we homeschool and there are no homeschoolers in our immediate area (read: no co-ops, no groups, no support), I'm an English speaker in a francophone community, I'm not part of a church...
You've got excuses out the wazoo for not reaching out? Me too.
When we lived in Maine, contact with homeschooling moms (my usual crowd) came easy. I could see friends as little or as often as I liked. Some of these friendships have been difficult to maintain in our move because the friendships were formed around, and relied upon, our proximity to each other.
I had developed friendships around playdates and homeschool meet-ups with likeminded mamas. I lost all this "ease of connection" in our move. And last winter I remember having the conscious awareness that I was going to have work at making connections in my new life.
I started by asking Kika if I could phone her. We never knew each other in real life, our relationship didn't rely on proximity. Connecting with her in audio felt like a deeper connection, not a poor substitute for a face-to-face meeting (which we had never experienced).
Then I sought Skype connections with other online friends. This winter I made an effort to reconnect with a group of Maine girlfriends, all homeschooling moms with teens. We supported each other throughout the winter and spring with morning e-mails and prayer.
I reached out locally. Facebook, the health food store, and even our dead end country road have all brought friends my way. I make the effort to spend time talking to people when I meet them in my community, and this is not always easy because of my language insecurities.
I have to work hard to get over my insecurities about not speaking French well and reach out in the language I know, which is English. I really respect that Quebec wants to maintain the French language and I feel I contribute to anglicizing the province and I struggle with that.
I have had to work through my insecurities about not fitting in (the whole French culture thing), deal with technology glitches (which I don't like and make me frustrated), make time in my week for Skype conversations (time I often think should be spent doing something productive), and keep in touch with e-mail (when sometimes the last thing I want to do is open my inbox) - all in an effort to move myself past the loneliness.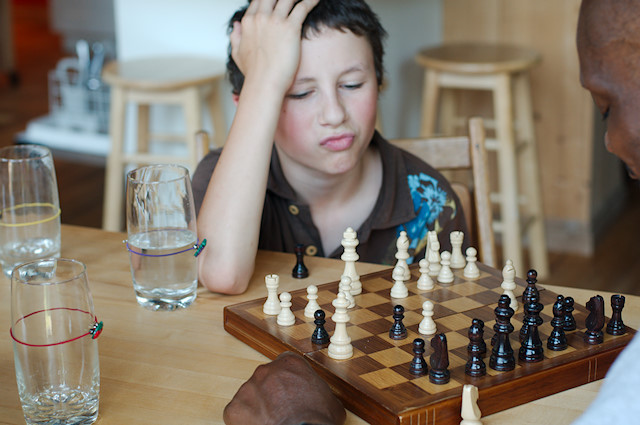 We all have circumstances that isolate us in someway. Our physical location, our beliefs and values, our lifestyle. And we all need varying amount of interaction with people to fill our well.
As an extrovert, in the woods, in my non-native culture, I have to make a concerted effort to reach out and make connections. My mental and spiritual health depends on having those connections and conversations with people.
I became more comfortable with myself
Part of reaching out to a variety of people in different situations, instead of seeking out a bunch of friends just like me, is being comfortable in who I am and my way of looking at the world.
When you feel ok in who you are, you realize you don't need to see eye-to-eye on everything with everyone you know or all your friends. And this allows you cultivate more relationships and feel less lonely.
Being comfortable with who I am involves both self-confidence and compassion.
I've always been a fairly confident person, but sometimes in the past that confidence was falsely rooted in comparison to other people's decision. In which case, the confidence is actually pride and not a very good basis for friendship. Pride isolates and causes loneliness.
I think healthy confidence comes from recognizing and operating in your strengths and gifts. And I've been on mission in the past couple years to identify those.
It's been up and down for me in this regard. A two step forward and one step back kind of dance. I will identify a gift or strength but then so easily look around to see how those things compare with other people's gifts and strengths.
Enter compassion. Compassion is the necessary partner to any kind of confidence. In fact you won't grow healthy confidence without a serious dose of compassion for your weaknesses and failings.
Personal growth, spiritual journeys, faith, and learning of all types (so that's life right there) involve vulnerability, failures, trial and error. You can't grow, becoming the person you are meant to be, without practicing self-compassion.
Recognizing our strengths and living those feels so empowering and "on top of my game". (I LOVE it when I'm in that place!). But loving myself in my failing, weakness and soft spots is how I learn to be really comfortable in myself, all of myself.
This yin and yang of self-ease - confidence in strengths and compassion for weakness - keeps me humble, which is much more conducive to connection and relationship than having it all together, all the time.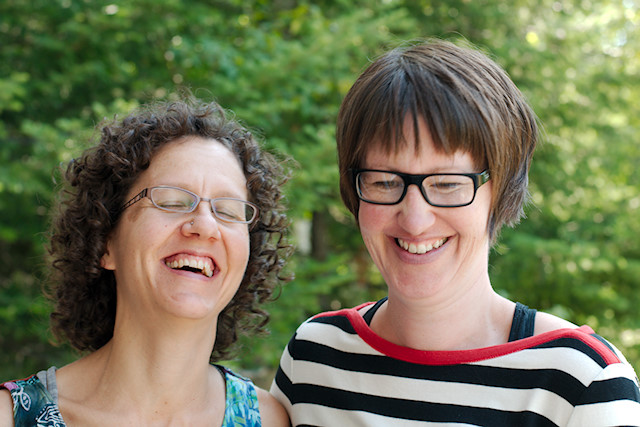 Positive relationship with others grows out of the fertile soil of positive relationship with self. And positive relationship with self is being comfortable with who I am. At ease with my dreams and goals for my life (so what if all your friends are growing gardens and you're hiking!), my strengths and unique gifts, as well as my weaknesses and failures.
It seems the more comfortable I am in myself the more I am able to reach out in times of loneliness. Reaching out sometimes in strength, with something to offer, and sometimes in weakness, needing support. Both are healthy.
A funny thing about growing more comfortable in yourself. When you operate in your strengths, and experience the rush that comes from that - you love to see others do the same. It doesn't threaten you, it encourages you to keep going in your own growth. And practicing self compassion will make you more compassionate to other people.
The very traits you are growing in yourself so you can reach out across differences, and be comfortable instead of lonely, are the traits that will make you a good friend and connect you to people.
And this is true across the spectrum of human need and relationships. The traits you cultivate in relationship with yourself becomes a gift you offer in other relationships.
I don't have a tidy conclusion for this (ah, the freedom of blogging) except to say, I welcome your reflections and insights, in comments, from your own experience with loneliness.
Have you struggled with loneliness?
(This is a sensitive topic so of course we will keep comments kind.)
Filed Under
Resource Library
You can subscribe to comments on this article using this form.
If you have already commented on this article, you do not need to do this, as you were automatically subscribed.