Halloween ~ I Surrender
November 2, 2012
I took Brienne and Laurent trick or treating this week, walking through the woodsmoke scented neighborhoods of our town.
You know what's strange? The French don't say "Trick or Treat". That's an English phrase. There is no French script for showing up the door and begging for candy. Without the script the exchange feels kind of weird. But halloween is weird to begin with.
When I was a child, up until about Brienne or Laurent's age, we weren't allowed to go trick or treating. It wasn't all that much of a problem since we lived out in the country and there weren't kids coming to our door. Instead, we participated in church harvest parties and the like.
Halloween was considered evil and not a spiritually appropriate activity for Christian families to engage in. And then my parents changed their mind. Not so much about the origins of Halloween, or even the truly evil and sinister stuff that happens on October 31st. They simply changed their minds about trick or treating. And I couldn't have been happier.
This change coincided with our move to town and I still remember walking up and down our prairie town street with my brother, asking for candy from the neighbors. Very similar to Brienne and Laurent's experience this week; right down to the bossy sister, accompanied by a compliant brother.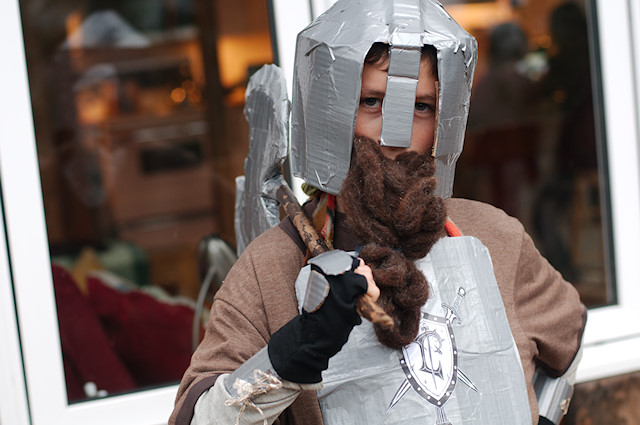 As far as I can remember, the candy part of Halloween was never a problem for my parents. Halloween's origins were.
The question of whether Christians should participate in activities of pagan origin is quite a conundrum. Most of our beloved Christmas traditions - you know, that holiday where we celebrate the birth of our savior - are rooted in ancient pagan worship and tradition. When the church converted pagan medieval folks those people brought their pesky superstitions and earth-worshipping habits with them. Many of those traditions are so pervasive in our Christian culture now that no one even questions their dubious origins. And here's a thought for you - our very church structure and routines have origins in pagan practices.
Just as "most of what Christians do in present-day churches is rooted, not in the New Testament, but in pagan culture and rituals developed long after the death of the apostles" (quote from a Pagan Christianity book review), so too are many of our holiday celebrations and traditions.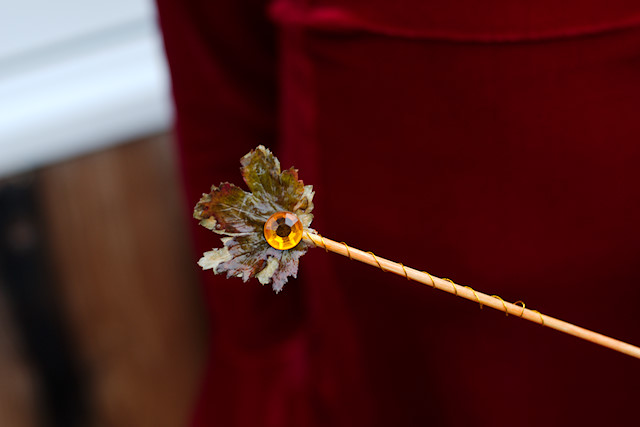 Some Christians find this very disturbing and in response they choose not to engage in activities like Halloween or Christmas. They pull out of the prevailing culture entirely. This seems like a consistent response at least.
Other people pick and choose - rejecting the overtly evil Halloween (buying their kids candy nonetheless, because kids know what's important here - it's the sugar!) but putting up a Christmas tree for baby Jesus.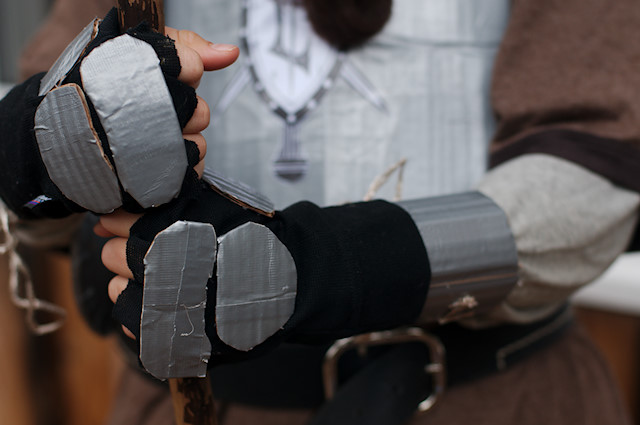 In spite of my Christian upbringing and very much alive and vibrant faith, Halloween as a cultural activity does not bother me. The very real evil that some people engage in on Halloween (and I'm not talking about earth worship or something like that but truly evil stuff) does not for me represent Halloween.
My biggest criticism of Halloween is all the cheap sugar. I know some of you might be shaking your heads, "but you're missing the point Renee, it's a pagan holiday!" Folks, in case I haven't made it clear, I think most of Christmas is a holiday rooted in pagan tradition, and I think most of our church-i-ology is rooted in ancient pagan religion and practices. So, Halloween rooted in ancient Samhain practices doesn't bother me. 
These aren't pagan things so much as cultural practices. Adopted through hundreds of years of tradition. And so I still hang those lights and decorate a tree because this is a dark time of year friends. My northern European ancestors were onto something. You need extra light this time of year to maintain hope. Even the pagans knew that.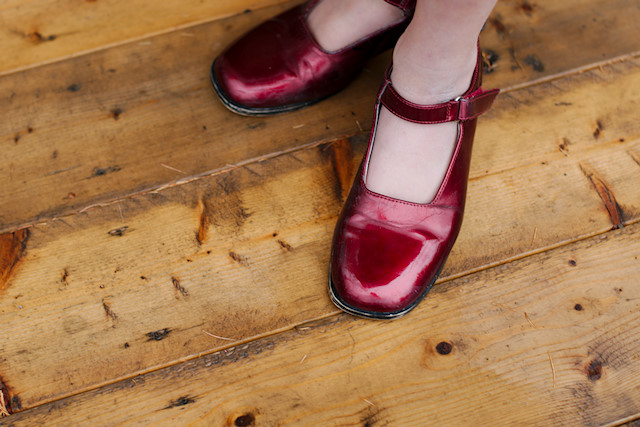 But the candy - ack! A totally modern invention, really no historical precedent that I know of. Just a scheme to sell cheap sugar. Sugar and cocoa harvested and manufactured under very questionable practices, I should add.
So, you want to know what I did this year to combat this?
Nothing.
I totally surrendered to the prevailing culture. And you know what, it was ok.
Some of you may remember last year's post where I ranted about how fed up I was with sugar. I moaned about our sugar-crazed culture and blamed a nasty cold on the Halloween sugar-fest. I was gently corrected to not make such a direct correlation, there are other factors. You were right.
There were a ton of comments on that post and I definitely got the sense that some of you worried I was being overly restrictive on the sugar thing and this might backfire on me someday. Trust me, this is something I have considered at length.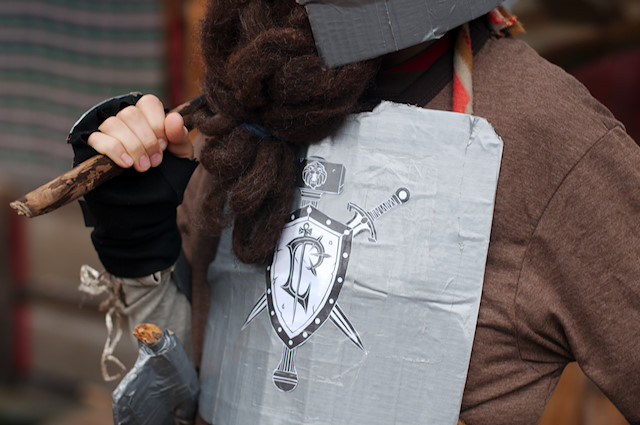 Sometimes I take the moral high ground and sometimes I simply surrender.
In the scheme of things, how awful will it really be for my kids to go trick or treating? To come home and divide up the loot with their older sister (who stayed home to watch The Addam's Family with dad), and for the next three days eat a whack of candy and chips. Will this depress their immune system? Probably (that sucks). Will it mess with their taste buds for the short term so they don't appreciate our clean and healthy food as much? Maybe. Will it cause them to reject all we've taught them about health and wellness, become obese, carnivorous, crap-food eating adults? Probably not.
My kids don't have any allergic reactions to eating dye, corn syrup and flavors. (Oh, that sounds so disgusting.) If they did, this would be a different issue. As it is, it's simply a question of - are we are going to allow a culturally accepted practice in our home or not? It's not a matter of life or death (I know some of you would disagree, that's ok.)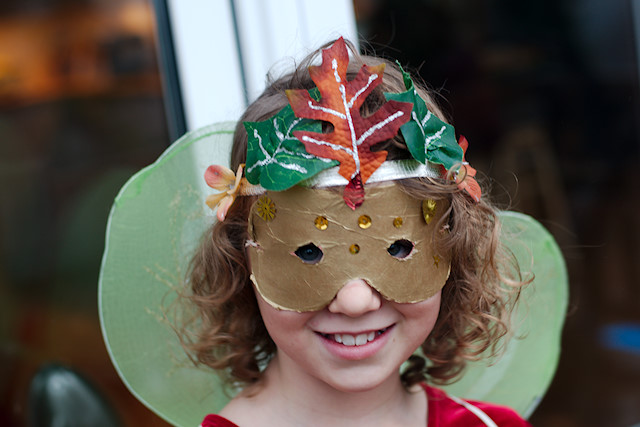 My kids are reaching an age of accountability. Totally freaks me out. Celine is nearly there. I won't get to make the food choices much longer for my kids. And I feel strongly there needs to be times that the rules are relaxed both in and out of our home so our kids don't feel they have to reject everything we've tried to teach them just so they can experiment with new ideas.
There has to be freedom, as well as boundaries. And this becomes more important as our children grow into young adults. Where to draw this line is one of the very real challenges of living with intention and integrity. And all we can do is pray for wisdom and grace and be real and honest with our growing children about our own inconsistencies.
This has to do with so much more than Halloween. It's why we encourage questions, debate and discussion about things sacred and not sacred. It's why we teach with words, but mostly just live with our lives the values we want to instill in our children. It's why we discuss evolution and creation, play video games, eat burgers and fries after a backpacking trip, and occasionally watch PG-13 movies with our not-yet thirteen year old youngsters. (These are pretty lame examples, but you get the idea.)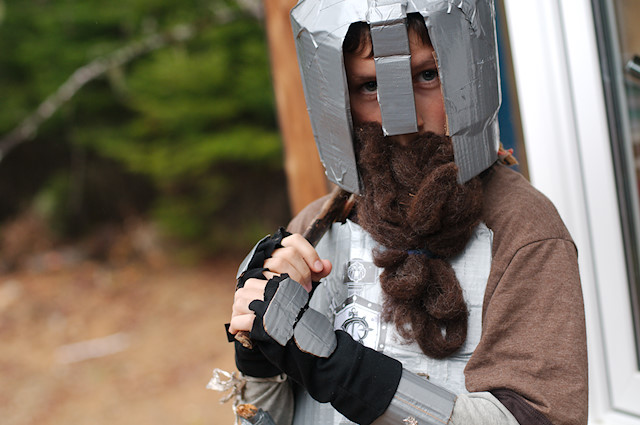 Some things really matter. Love, honesty, trust, core values of a faith or religion. And other things don't. And this year I decided that four days of sugar hype just didn't matter all that much.
But, I may feel differently next week when I have to deal with sugar-hype fall out.
Renee Tougas participates in affiliate marketing, including the Amazon Services LLC Associates Program. Whenever you buy something on Amazon from a link you clicked here, I get a (very) small percentage of that sale. See disclosure for further explanation.
You can subscribe to comments on this article using this form.
If you have already commented on this article, you do not need to do this, as you were automatically subscribed.