Gadanke Journal Giveaway
April 1, 2011
Last December I did something I've never done before. I kept a seasonal journal.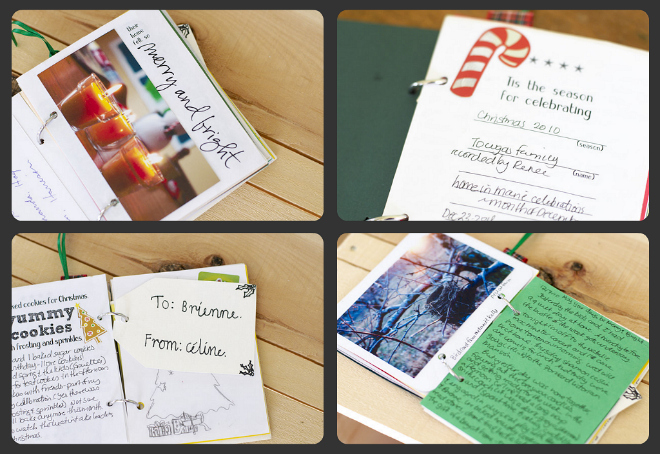 Journaling is nothing new to me. I've been writing in journals or diaries for over two decades. Sometimes what I write is painfully personal and other times I record life's mundane details.
Because I'm packing for our move I recently went through all my adult life journals (my girlhood journals are kept in a separate "growing up memories" bin). 
There were several books with mostly unused pages - I wasn't always as dedicated with my writing as I am now. I ripped out unused pages to make room for a more recent journal in the bin and packed them all up again.
Unfortunately I didn't have the time to read everything in those old journals though I did spend one night flipping through and remembering my life at important points along my way.
Waiting to be Damien's wife, the struggles of being newly married, my first pregnancy with Celine, moving away from family, having more babies, self discovery and so much more. All of those thoughts are recorded "in the moment" in my journals.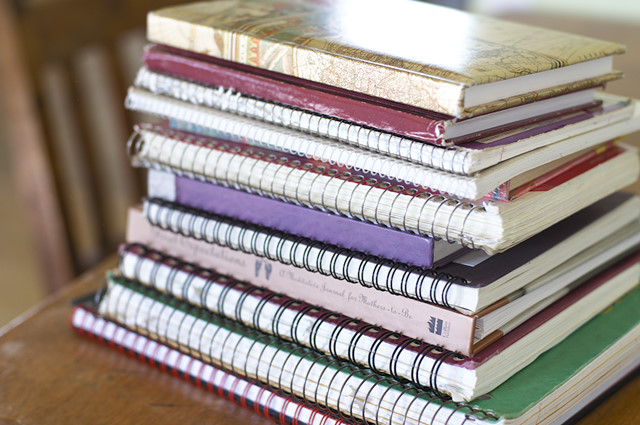 I treasure those journals. I will not downsize those journals.
Nor will I downsize the lovely Gadanke journal I kept during last Christmas.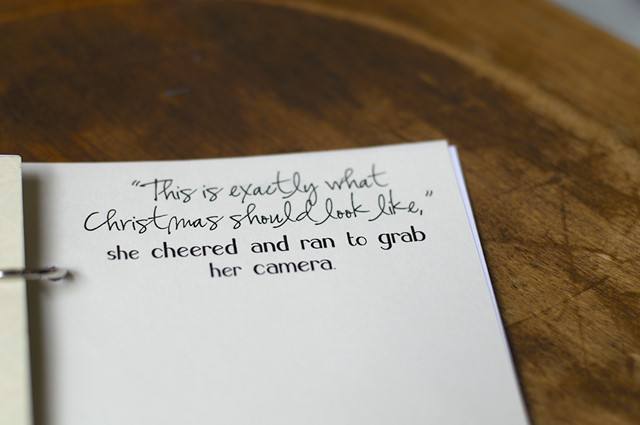 What I like about these little journals (my Christmas one is 4.5 x 5 inches) is that there is enough space to write your thoughts but not too much space to overwhelm you with pages and pages of empty. I like finishing projects and wanted a complete journal by the end of December. Call me crazy for being more focused on the product, not the process - It's just the way I am!
I also love the prompts. There were some blank pages but many pages had a thought to get me going. When I sit down in the morning to write in my personal journal I don't need prompts but for remembering and chronicling our Christmas I sure appreciated them.
These little journals are scrapbooking made easy. There is less focus on the photos and more emphasis on the writing. Which I like since I rarely develop photos these days.
For our Christmas journal I printed a few photos from our printer to add to the pages (since I am a very visual person afterall). I also enjoyed embellishing with the beautiful eco-friendly papers included.
One more thing I liked was the rings. This allowed me to add my own touches - cards from family, handwritten gift tags from the children, a concert ticket and other things I wanted to remember.
Can you tell I liked keeping this journal?
So when Katie e-mailed me earlier this year asking if I'd like to host a Gadanke giveaway I jumped at the chance to put one of her sweet journals in a reader's hand.
To be entered to win the giveaway visit Gadanke and take a look and come back and leave a comment about which journal you'd like most.
One winner will be chosen to receive a journal of your choice with shipping world wide. Gotta' love that internationally minded Katie. I'll close the giveaway midnight on Thursday, April 7th. Giveaway now closed. Congratulations to winner Louise.
By the way, if you haven't visited Katie's personal blog yet you should. Making This Home is all about creative inspiration for an eco-savvy and simple home. 
Thanks Katie so much for offering this to FIMBY readers.
Renee Tougas participates in affiliate marketing, including the Amazon Services LLC Associates Program. Whenever you buy something on Amazon from a link you clicked here, I get a (very) small percentage of that sale. See disclosure for further explanation.
You can subscribe to comments on this article using this form.
If you have already commented on this article, you do not need to do this, as you were automatically subscribed.