FIMBY's own Handmade Gift Ideas
October 19, 2010
Some people express their love with gift giving, I am not one of those people.
My dominant expressions of love are doing things for people (acts of service) and verbalizing my feelings towards them (words of affirmation). What I like about giving handmade gifts is the doing part. The making of the object and the love and thought I put into that. I also like writing personal cards and letters and consider a beautiful photography card with heartfelt thoughts to be a gift in itself.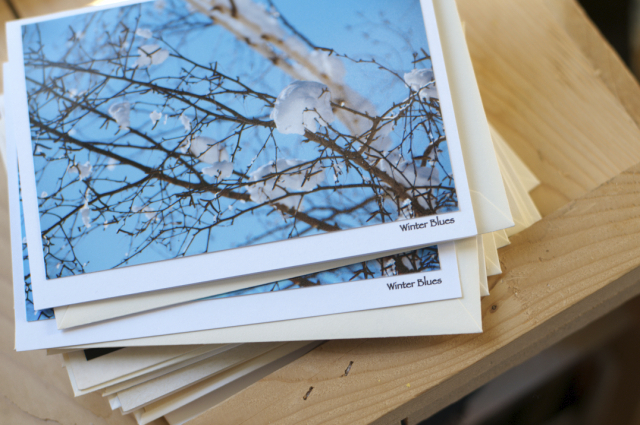 For a few weeks I've been trying to come with handmade Christmas gift ideas, especially for the kiddos. I'm hoping you'll come up with some great ideas also that I can use. I'm counting on you in fact.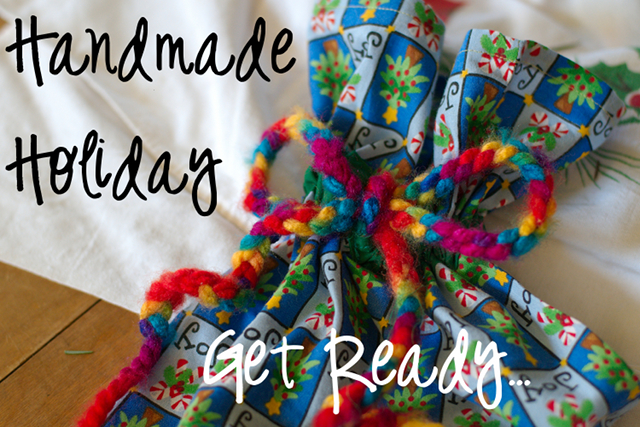 It's tricky because between my daily writing time, a regular homeschool routine (the first year that I have been this diligent at actually putting my plans into action), and weekends outdoors with my family I have limited craft time this year.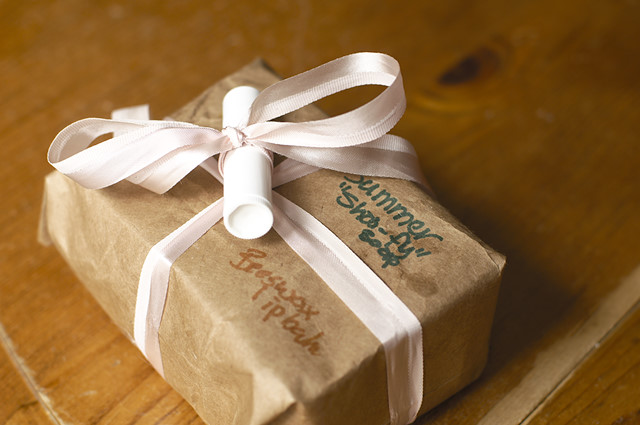 So I'm hoping to put together gifts that are both easy, or relatively easy, and use skills and talents I already have. Photography, basic sewing, herbal knowledge, and soap making experience are a few that come to mind. Maybe I can barter those skills to "purchase" handmade gifts from other artists and crafters.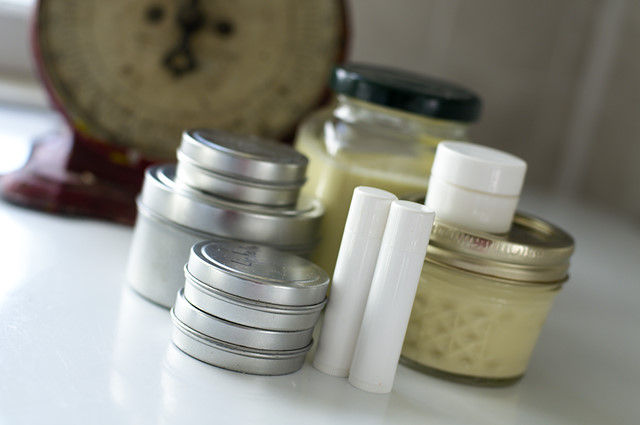 We are not a "handmade only" gift giving family. We like to buy books, unique crafting supplies, educational materials, clothes, outdoor gear, and quality toys for our children. Not all at once of course! Our Christmas gift giving budget is always pretty small to make room for travel and fun activities instead.
Last Year's Gifts
(or what I can remember)
I made a fleece jacket for Celine's doll that matched her own, a dress for Brienne's doll (made up my own pattern), and slippers for Laurent.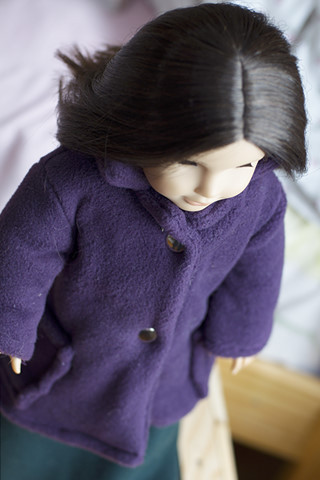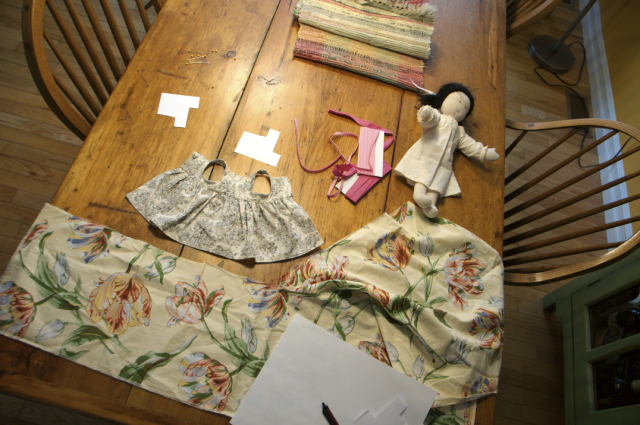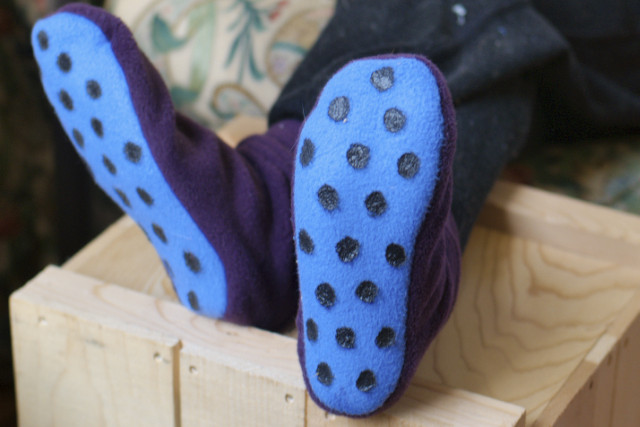 My parents got their usual supply of handmade skin care goodness (muscle salve, lip balm, lotion) and a market bag. I used the Broadturn Bag (pg. 27) pattern from Handmade Home. Also inspired from that book our family made journals, along the lines of Brandi's Book (pg. 89) for extended family. I didn't take any actual photos of the finished products, but here they are in process.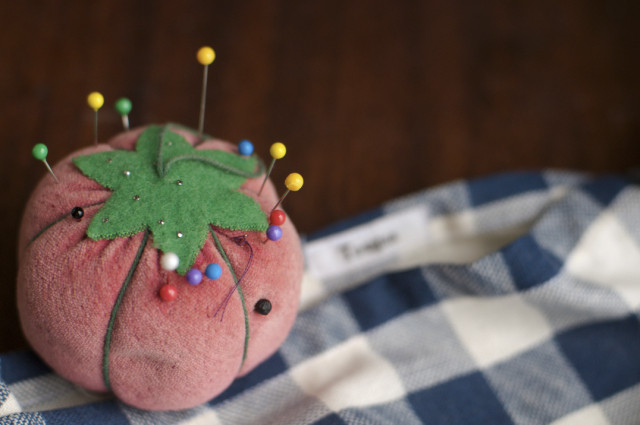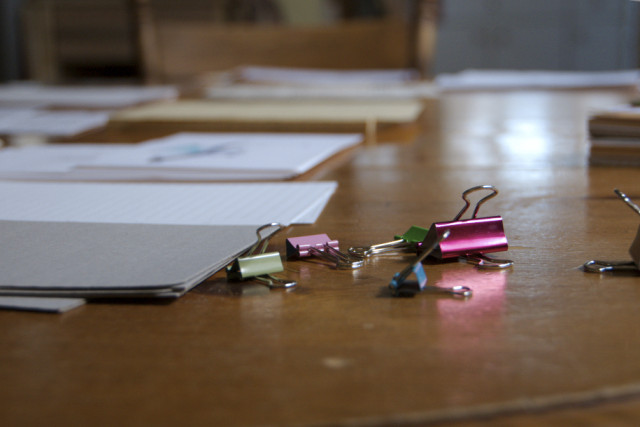 Of course I made soap, the first batch was bad so I whipped up another, which was given to friends and family and came in handy for hostess and coworker gifts. And that bad batch of soap? I'm still using it now, grated and added to hot water to wash our dishes.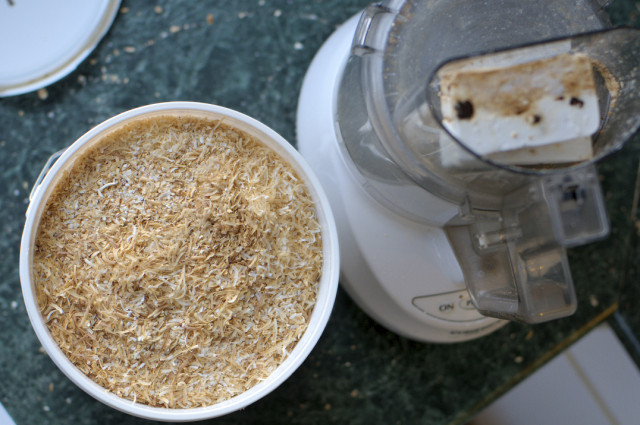 The year before last we gave framed photos. Damien built the frames from repurposed wood and glass and the photos were mine.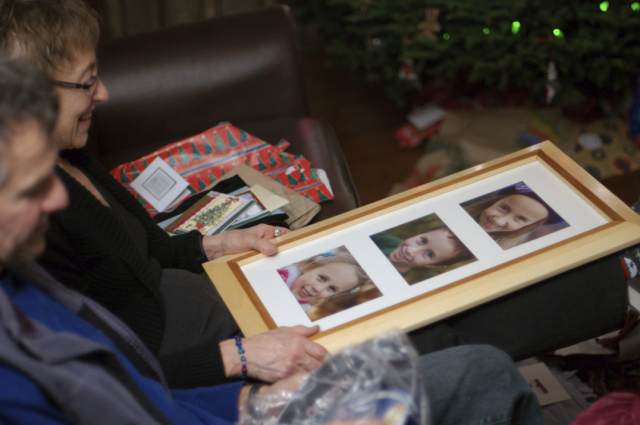 None of these are tutorials though, just ideas from previous years.
Handmade Holiday Gift Tutorials
Here's a few honest-to-goodness tutorials of gifts you can make for your loved ones this holiday season. I wish I had more ideas for children's gifts but mostly what I have are adult gifts, and just a few at that. 
What gift tutorials do you have to share? Please participate in FIMBY's Handmade Holiday Idea Exchange.
Renee Tougas participates in affiliate marketing, including the Amazon Services LLC Associates Program. Whenever you buy something on Amazon from a link you clicked here, I get a (very) small percentage of that sale. See disclosure for further explanation.
You can subscribe to comments on this article using this form.
If you have already commented on this article, you do not need to do this, as you were automatically subscribed.