August's Kitchen and a Weekly Menu
August 16, 2010
This summer has been a fabulous growing season, unlike last year's disappointing months of rain. Simply fabulous.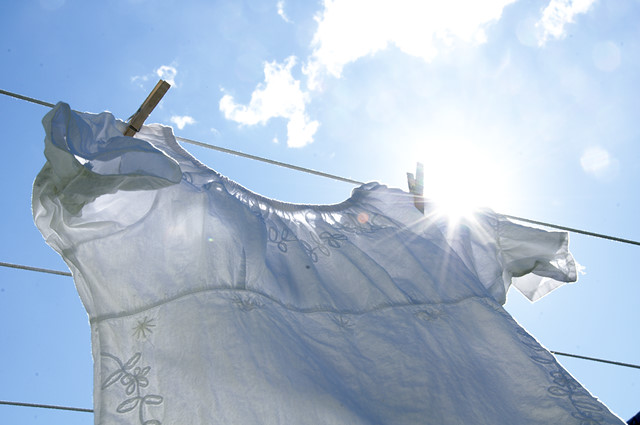 I am loving summer. And I am loving our share at the farm. With a csa you share the risk but you also share the bounty, and what a bounty it is. August pick ups have included zucchini, kale, chard, beets, onions, garlic, tomatoes, basil, potatoes, carrots, cucumbers and green beans. Lots and lots of green beans.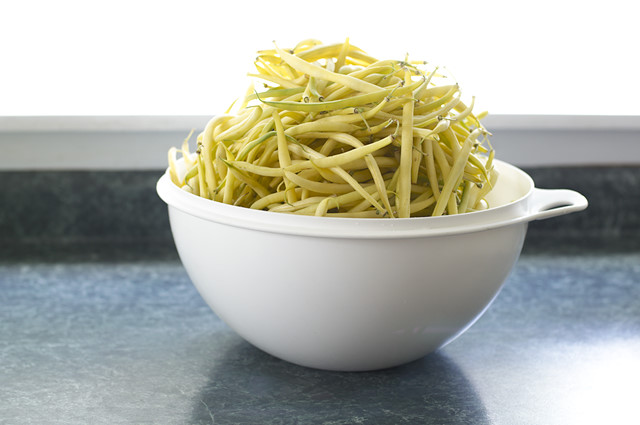 On a recent Saturday I spent most of the day in the kitchen dealing with this bounty. But lucky for me it was a gorgeous day and as I cooked I was serenaded by crickets, watched butterflies and laundry dance in the backyard and smelled the nectar sweet fragrance of the butterfly bush wafting through the open windows. It was wonderful.
Beans, butterflies... where was I? Ah, cooking in the kitchen. The reality of a having a full farm share during a bounteous season is that you have to do some preserving.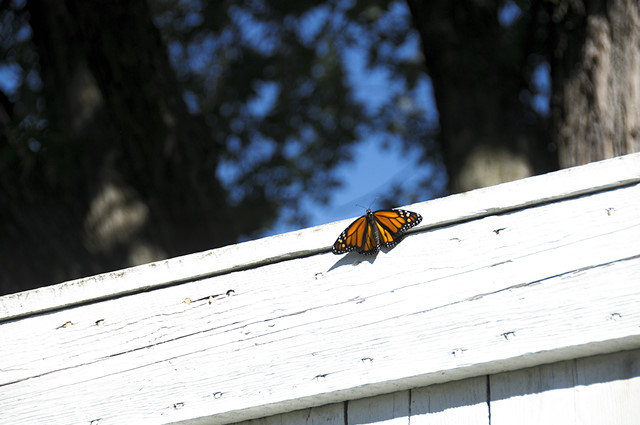 Thing is, I don't really can. I don't see the point because of all the nutrition that is lost in the process.
Right now I don't have the mental energy or time to invest in fermented foods which proponents say is a more nutritious preservation method. Also, we are blessed with reliable electricity (please don't burst my bubble by telling me the carbon footprint of this little dependency) so the freezer and fridge are what I use for the small amount of preserving I do.
One thing I'm freezing this month are blanched green beans. I've even been making ice so I can quickly cool them after their dip in boiling water, hoping to preserve them well for fall eating. If I had time I might have made dilly beans but that was simply not a priority this year.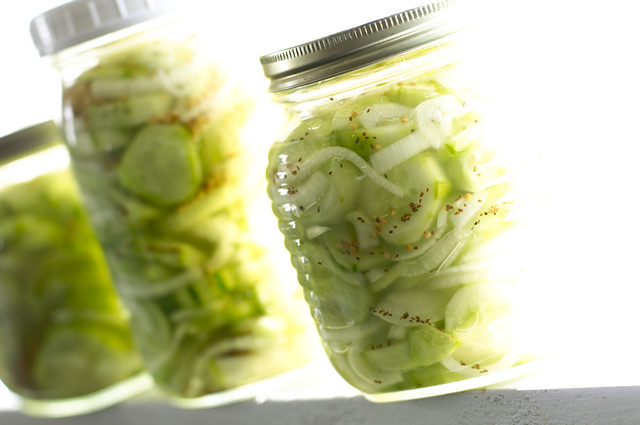 Also preserved are a whack of fridge pickles. Not the most nutritious (salt, sugar, vinegar) but easy and tasty. I have no other clever ideas for preserving cucs. I use my personal fridge pickle recipe but if I had been braver I might have tried a variation of this live fermented pickle recipe from Clean.
Couple questions for you:
Can anyone recommend a tasty vegan one pot meal featuring green beans? I'd love to add more ideas to my limited green bean repetoire. Remember I'm a one pot wonder cook. I make one thing - that's supper. Unless it's a birthday or something special like that.
Has anyone experimented with live fermented cucs, green beans or beets (the other veggie we get that is hard to put into a one pot meal)? I'd love some tried, true and easy recipes. I fear spoilage and wasting good vegetables.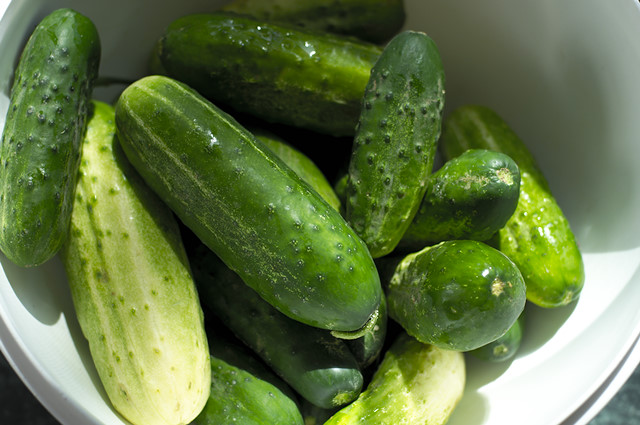 An August Menu
I know this has been a lot of rambling to read. Kitchen work is kind of like that. To thank you for sticking with me here's my menu from the past week in which I used large quantities of zucchini, green beans and added cucumbers to every salad.
Monday - spaghetti with Newman's own jar sauce, sauteed onions, garlic, summer squash and basil
Tuesday - new native potatoes with green bean casserole, loosely based on this recipe (I skipped the topping and doubled the recipe to use 3 lbs of beans and was rewarded with lots of leftovers!)
Wednesday - enchiladas with leftover potato and black bean filling. Enchilada sauce recipe found here.
Thursday - kidney beans with sauteed zucchini, tomato and basil
Friday - stirfry made with leftover green bean casserole, fresh farm kale and tofu
Saturday - wraps with beans, zucchini, tomatos, salsa, guacamole
For lunches we ate farmer's market corn-on-the cob, tabouleh salad (with lots of cucs), leftovers, green salads with shredded beets and a bunch of other veggie additions.
I am pleased to report that my summer menu plan has been working beautifully. This has been an active season for our family and I just don't have much time to devote to menu planning. My regular rotation takes most of the mental energy out of the planning process.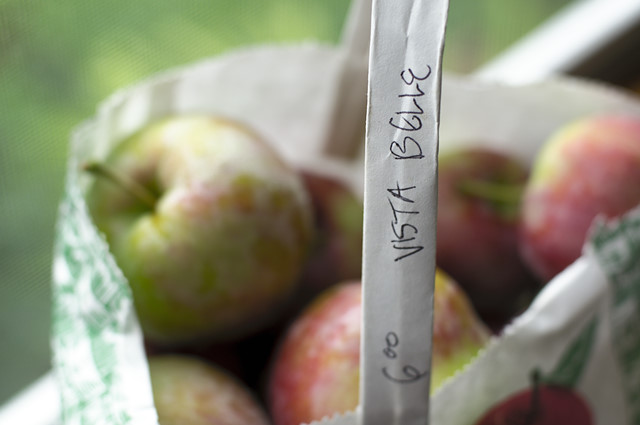 early farm apples
What fresh garden/farm/market meals are you eating these days?
Renee Tougas participates in affiliate marketing, including the Amazon Services LLC Associates Program. Whenever you buy something on Amazon from a link you clicked here, I get a (very) small percentage of that sale. See disclosure for further explanation.
You can subscribe to comments on this article using this form.
If you have already commented on this article, you do not need to do this, as you were automatically subscribed.