A phototherapy light
January 2, 2016
For a more comprehensive review of anxiety-management strategies please see this post: Treating my anxiety like an injury or illness.
This may be my shortest "review" post ever and I'll tell you straight up, it's a hearty product endorsement.
I get a lot of emails, facebook messages, blog comments (maybe even instagram comments? can't recall) asking me about this light. The most recent arrived in my inbox yesterday.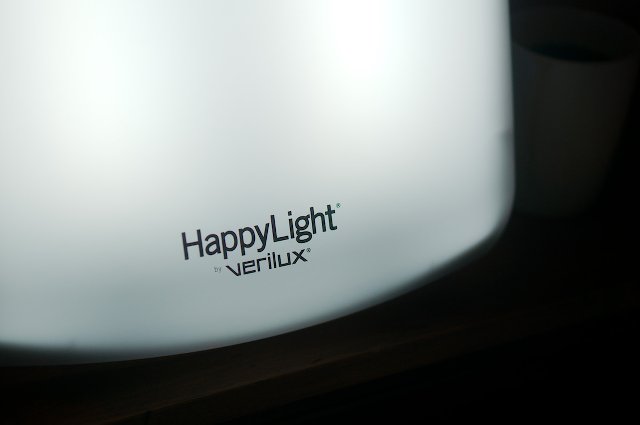 So I just need to bite the bullet and put up a small post on the blog I can refer back to instead of re-typing the same response over and over.
My phototherapy light, which I also call my Happy Light because it's written on the lamp, is made by Verilux. Damien did the research on different brands and models and we chose this one (from what was available at the time) for its high intensity, fast session times, and large surface area.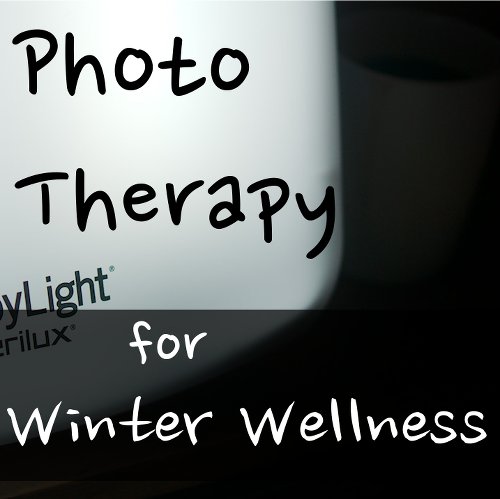 You can find this model at amazon.com or amazon.ca. I'm sure you can buy phototherapy lamps at Best Buy and similar stores, I've seen smaller Verilux brand models at the Costco I frequent. If you're in Canada you may be interested in Northern Light Technologies.
Before making the investment to buy this light a few years ago, I did all kinds of research on what the light did, how it worked, etc. I read enough to be convinced to try it. Here are two short reviews on phototherapy from WebMD and Dr. Andrew Weil.
This is my third winter using a therapy light. The first winter I used it, there seemed to be a noticeable difference for me. But that was also the winter we were prepping for our thru-hike, a lot was different that winter, there was no control, in the scientific sense.
Last year I also experienced an improvement in my mental health. However, my winter wellness strategy is multi-faceted and involves supplements, outdoor exercise/skiing, enjoying the season, burning candles - the whole works. So it's really hard to separate the light from everything else, it's a holistic approach to health.
I use the light almost every morning for 1- 1.5 hours. I start in November and continue as long as I feel I need it. I think I packed it up in April last year.
Here's how I'd summarize my experience with my Happy Light:
I use it religiously.
I recommend it heartily.
It's part of a holistic winter wellness strategy.
Practical note: I store it during the day and take it out for my morning "therapy".
I bought mine at amazon.ca. At the time I bought it, it cost me $190, not including tax.
It's not pretty, it's doesn't photograph well like a soft candle, but it works.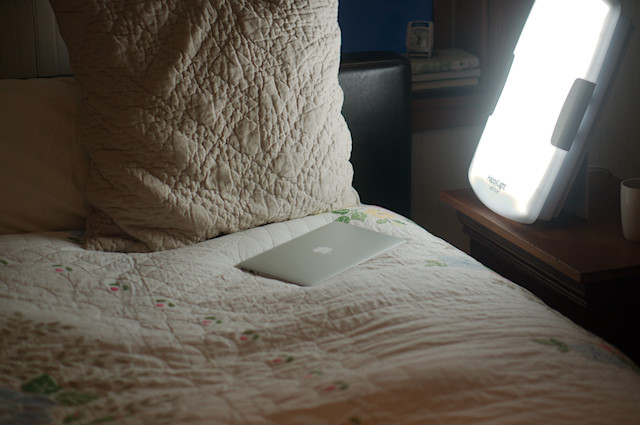 If you struggle with Seasonal Affective Disorder, or intense winter blahs, these other posts on the blog (listed in order of publication) may be of interest/helpful to you:
This post has affiliate links.
Filed Under
Resource Library
You can subscribe to comments on this article using this form.
If you have already commented on this article, you do not need to do this, as you were automatically subscribed.