Treating my anxiety like an injury or illness
February 16, 2017
This is a story about managing anxiety and I hope as you read through it you will glean helpful tips, though it's not written as a "tip" post. If you are seeking targeted and specific help in dealing with anxiety I have a resource at the end of this post, that I highly recommend. You can skip ahead to it right now if you need. Go ahead, I'm not offended.
You might also appreciate A personal experience with anxiety and positive solutions, a post I wrote last year.
---
Last winter my daughter hurt her wrists snowboarding.
When you're learning to snowboard you fall on your back end, a lot. My daughter injured her wrists from the repetitive action of bracing herself, on her frequent falls.
Wrist guards would have been beneficial right from the start, but we didn't know. This didn't happen to our son when he learned to snowboard, a few years earlier, so we weren't exactly "prepared" for it.
She iced and compressed, applied arnica cream, and with rest, her wrists were less sore so we thought it might "go away" on its own.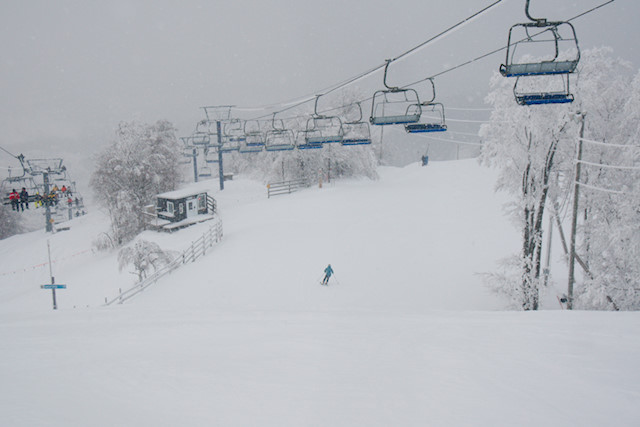 As winter gave way to spring and spring gave way to summer her wrists improved, and she would only experience mild pain with certain activities.
Then the beginning of this New Year Brienne re-injured her wrist skating. And that was our "this isn't going away on its own" wake-up call.
We got up early on a Saturday morning, so we could wait for two hours to see a doctor. He ordered x-rays (no fracture) and did a basic assessment that ruled out serious injury. He recommended physiotherapy, which has an approximate two year waiting list in the health care system. Or, we pay out-of-pocket for private physiotherapy and have immediate access.
We can't afford out-of-pocket physiotherapy right now, and waiting two years is not an option either, so we started Brienne with a mobility exercise program under Damien's direction. And my mom sent an essential oil for muscle repair.
And Brienne rested her wrists for the month of January. No skating (she's still too unsteady on her skates and if she falls she will likely strain her wrists). No snowboarding. Very limited co-op gym class activity.
We took an offensive strategy to treat the problem. And as parents we enforced more rest and recovery time. Brienne has a hard time slowing herself down.
As fascinating as this all is, this post isn't really a story about my daughter's injured wrists. It's about anxiety.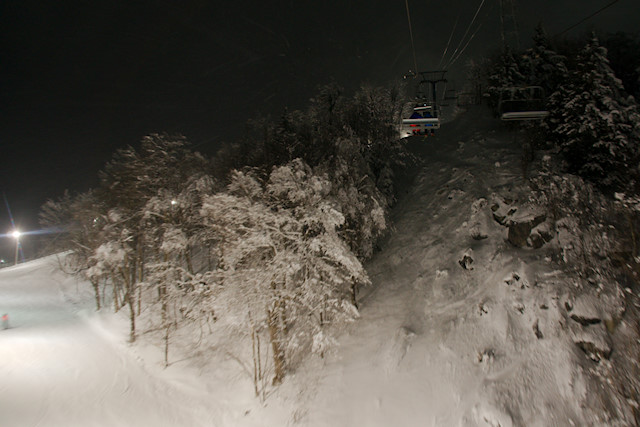 It's easier to talk about physical illness than it is to talk about mental illness and mental struggle.
I don't like to say I have a mental illness. I may be in denial but I look at my anxiety as a struggle and a weakness, a propensity to a certain type of thinking and thought patterns. It's my body, my health, I can call it what I like.
Whatever you want to call it, it's a struggle I have.
And I do better with this struggle when I treat my anxiety in the same way I approach my daughter's injured wrists, with a plan of action.
Firstly, there is no shame that Brienne hurt her wrists learning to snowboard and her brother didn't. Not everybody's the same. There is no shame that I have anxiety.
While Brienne is recovering and incrementally increasing mobility and strength in her wrists she has to abstain from certain activities, and she will have to actively engage in others, eg: specific exercises.
As someone who struggles with anxiety I will go crazy (it feels like I'm falling off the edge of clear thinking) if I don't abstain from certain things. And while I carefully watch what I allow in my life, I must also actively work on strengthening my internal responses and defences against anxiety.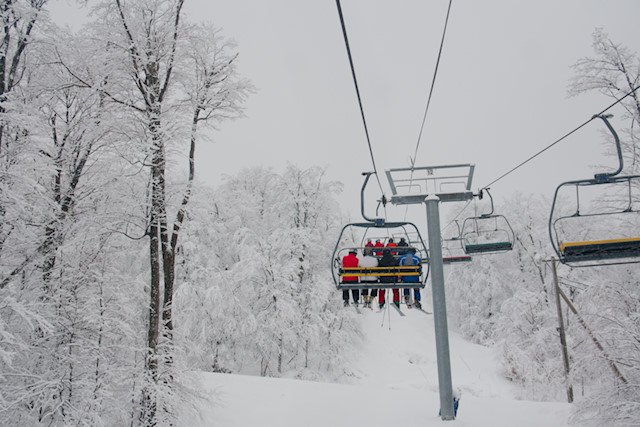 A wrist injury presents an opportunity to pay attention to patterns of motion. To notice activities that cause pain and others that heal and strengthen. It's a wake-up call.
My struggle with anxiety is somewhat similar.
Like recovering from an injury. I manage my anxiety with a combination of discernment, rest, and specific exercises.
Discernment is knowing who I am and building appropriate boundaries.
I find building boundaries to be especially tricky now that I am embedded in community and in a more intricate web of relationships than I have been for many years; marriage, teenaged children, homeschool co-op, and church. Knowing where to give and where to hold back, this takes a lot of wisdom, soul-searching, as well as trial and error.
I can't do certain things that other people feel called to do. I can't engage in missions that are not my own. I cannot take on burdens that aren't mine to bear. If I veer too much into any of these territories, anxiety screams like a warming alarm. Which is maybe part of its purpose in my life.
I have a lot of capacity and capabilities, in the same way my daughter has a lot of energy and interest in sports. I have to build boundaries in my life to protect myself from over-engagement in certain areas of my life - social media, how I manage my online communications, what I give to each of the communities to which I belong. I have personal boundaries around how much I can assist my children in meeting their goals, how much I can assist my husband. I am finite.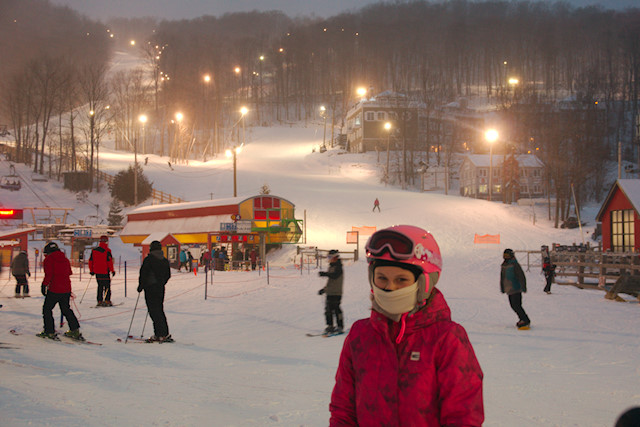 My children are growing and increasingly have to make decisions for themselves but one of my chief roles as mother has been to be a gatekeeper, discerning what to let into our home and into my children's lives.
I have to be my own gatekeeper. No one else is going to do this for me.
Rest is taking regular breaks in my body and mind.
My rest looks like skiing once a week (yes, this is incredibly restful and rejuvenating for me), at-home retreat days, and scheduling "unscheduled" time in my weeks. Keeping blocks of time open in which I will not schedule anything.
I build rest into my plans so that I can say no to the other things (almost all of them good) that would compete for that time. I need open spaces in my week to putter around my home, to read, take naps, sleep-in now and again, and make stuff.
You can call it scheduled downtime, margin, Sabbath - whatever you call it - I must honor my needs for rest, fun and relaxation. And say "not now" to some of my own competing desires (to be productive, to "finish", to fix all the wrongs in my realm) and the desires and expectations of other people.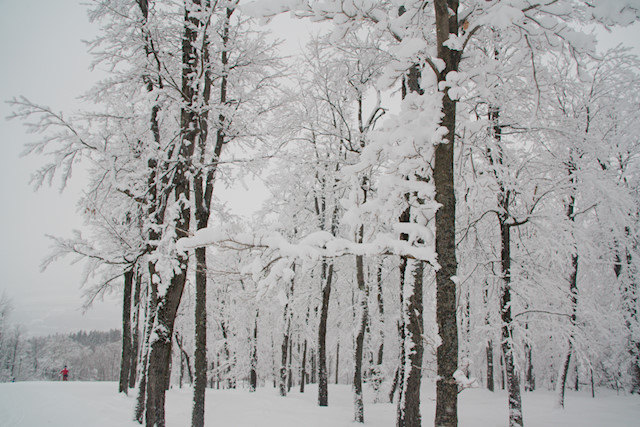 My anxiety exercises are the myriad of self-care practices I engage in.
Some are mental; meditation, truth-seeking and truth-speaking. Retraining my "mind" muscles to respond differently to stressful stimuli. Others are physical; outdoor activities and physical movement, a happy light through winter, dietary supplements, herbal adaptogen remedies and teas, essential oils. Some are relational; showing up as is, having courage, speaking truthfully, accepting and giving unconditional love in my core relationships. Others are spiritual; prayer and journaling.
It's all related. Discernment and setting boundaries is a self-knowledge and self-care practice. And setting healthy boundaries enables rest. The point is, discernment, rest and exercise are key parts to how I manage my anxiety.
---
I don't like easy answers because there is no such thing to complex problems. So I'm not going to leave this post on a three point answer to anxiety.
I want to share another part of this story.
While Brienne was resting during the month of January our family continued to go skiing every week. At fourteen, Brienne is old enough to stay home by herself but she likes to be with us and would be lonely at home, so she came and sat in the lodge while the rest of us hit the slopes. She brought school work, books, and TV programs downloaded to her iPad.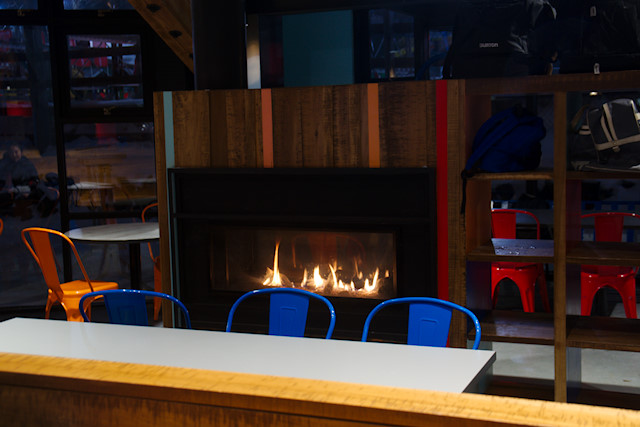 She kept mostly occupied but it wasn't the best of times for her. I felt bad but there wasn't much I could do about it except pop into the lodge more often than usual to say hi. I could be present as often as my own needs would allow. (I have to ski for my own health and wellbeing.)
Brienne was with us but it was lonely for her. Not as lonely as being at home, but lonely and a bit boring.
My own struggle with anxiety is never boring but it is lonely. Which is part of why I'm writing about it here.
My anxiety makes it hard to trust myself, it makes it hard to discern what voices to listen to. And sometimes the measures I take to protect myself and build appropriate boundaries remove me from other people and from certain activities.
And I question myself, "why can't I feel at ease in this situation that others handle easily?", and "why must I think, question, and wrestle deeply with ideas, situations and circumstances that other people accept at face value?"
And because it is anxiety, I feel a little crazy sometimes. And some days it takes all I have to bring truth and light to that craziness. It's a fight, and I get tired of fighting. And it feels lonely, even when I'm in a crowd of people, maybe especially when I'm in a crowd of people.
If you struggle with anxiety you too might feel lonely. People generally don't talk about their anxiety or other mental struggles. And if they do, other people, well meaning but ignorant of the illness, can be dismissive, or worse, provide cliché answers.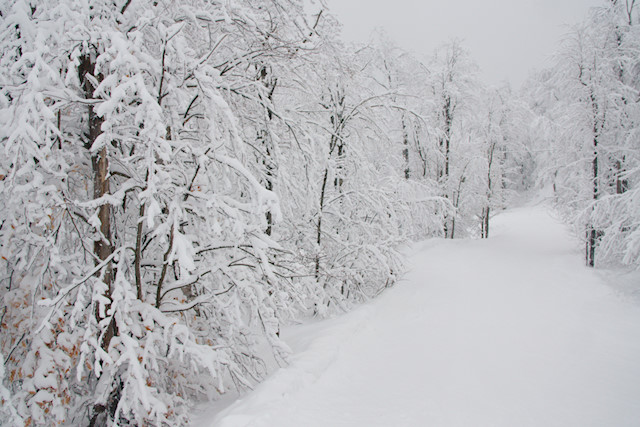 I had a tough spell with anxiety through the first weeks of the New Year. It comes and goes for me like that. My last bad spell was in October. I had the chance to get together with a friend a couple weeks ago, a dear woman who also suffers from mental illness and "problematic thinking". We laughed at ourselves and our struggles (you have to laugh sometimes, it is pretty crazy some of the stuff we think). We cried. We prayed. We asked God to release us of this trial but also expressed our gratitude that we can help ease each other's burden because of our own experiences.
I felt a little less lonely. And so did she.
That same week another dear friend reached out to me in her own need and as these things turn out, I needed her as much as she needed me. Again, I felt a little less lonely in my struggle. But most of all I felt loved, regardless. I felt like I had people in my corner.
We don't have all the answers for each other. We share what works for us in our individual struggle. We know each other's craziness but we still believe in the best of one another, we hold each other in light and love. But even with all that (and what a gift all that is), each of us essentially fights a battle on our own.
This truth is very acute in the most intimate relationship in my life, my marriage.
As much as we love each other, share our bodies and our thoughts, share a faith and life vision, share core values and love for our children, we cannot fully inhabit the space of each other's personal struggles. We hold each other through them but each of us has our own battles we must fight, our own injuries and illnesses we must contend with.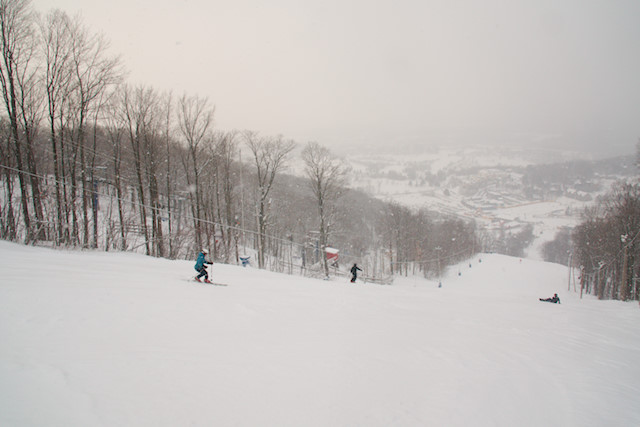 I can never fully understand the struggles, temptations, and challenges my husband deals with. And he will never fully understand mine.
And sometimes that feels lonely (one of my core longings is to be known and understood), but in reality that is a loneliness shared by everyone. We each have a perennial battle to fight. We have unique injuries and illnesses that we hope to heal. This is one part of our "common core", our shared humanity.
Be kind, for everyone you meet is fighting a battle you know nothing about.
(author disputed)
You might not know the exact battle but you can be sure, we are each fighting one.
I take no pleasure in other people's suffering, weaknesses and faults, but there is the comfort of knowing you are not alone. And as much as I am able (remember: boundaries) I have found that honest friendships that provide safe places to talk about my crazy are a balm to this loneliness. These friendships are precious and necessarily few as being this open with people is vulnerable and sacred.
---
After a month of rest our daughter is snowboarding and skating again. I'm so happy for her but also grateful I don't have to deal with the mommy guilt that tugs at me as I ski while she sits in the lodge.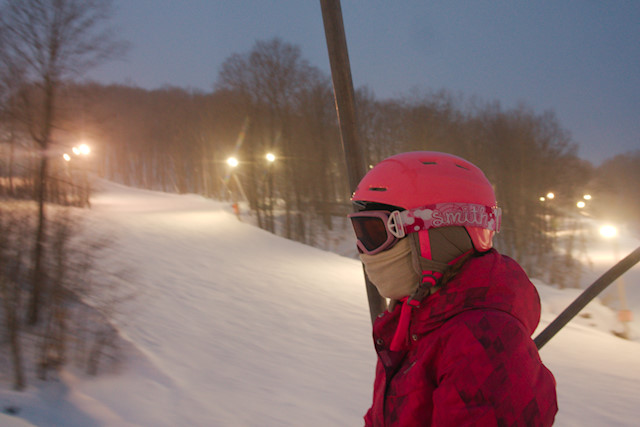 I took my own kind of rest during January also. I extended compassion and kindness to myself during a time of struggle. There is no other helpful option for me in these periods. And it seems to me the deeper I allow compassion and kindness to root in my heart, for myself and for others, the slightly less difficult the struggle is and less lonely I feel in the valleys.
It's not gone. It's not cured. It's endured.
But it's also shared, in connection and conversation with friends. It's assuaged with exercises of body, mind, and spirit and an increasing discernment and understanding of my limits, a keen self-awareness of my own purposes and my very finite nature, a nurturing of my fragile/strong self with love, truth, and kindness.
I want to tell you about a helpful resource for thinking about and dealing with anxiety. One of my favorite bloggers, Heather Caliri, has published a mini-course about anxiety called Five Tiny Ideas for Managing Anxiety.
If you struggle with anxiety, as I do, you know that sometimes the only thing you can really grab ahold of are the tiny ideas.
Heather's writing, in general, addresses emotional, mental and spiritual health and well-being. She writes a lot about anxiety and I find it really helpful.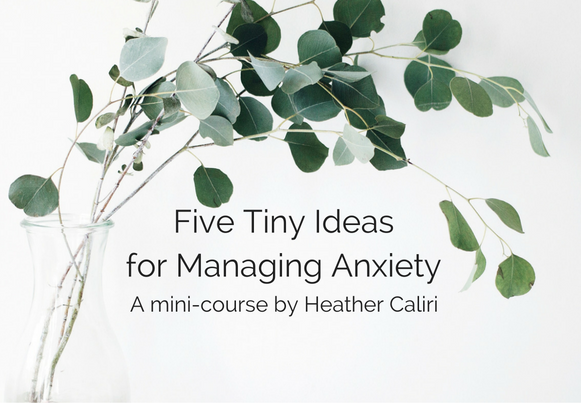 Heather isn't selling anything, the course is absolutely free, but you do have to subscribe. (You can always unsubscribe if you don't like them.)
Heather says, "Let's face this hard thing together, okay?"
I couldn't agree more.
I welcome your comments or private emails about your own struggles or experiences with anxiety. Therapies, exercises and self-care practices that work for you. I'd love to hear what you've gained through this struggle.
Here are a few of mine: compassion, deeper friendships, empathy, self-awareness, and tools to share with others.
You can subscribe to comments on this article using this form.
If you have already commented on this article, you do not need to do this, as you were automatically subscribed.