Who is my Greek Goddess?
December 11, 2013
I've been wrestling with something for a couple years, actually more like five or six years. It only seems like a couple but we moved two years ago and I was wrestling with it long before that.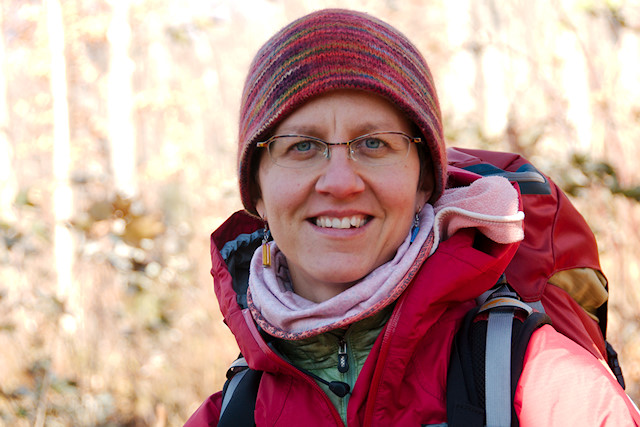 My identity as an outdoors-loving woman and wife to an adventurous man has been, at times, "in conflict" with my identity as a happy homemaker (literally, I am a happy homemaker).
This inner conflict has been a tension of sorts, or rather, a stretching that accompanies any significant personal growth.
I've discussed this conflict, tension, stretching, whatever you want to call it, in the following posts specifically:
I'm not digging into those posts to relive the words I wrote but there have been dominant themes from those posts. They are:
I don't identify with a lot of women I know, where do I belong?
Being a partner to my adventure-loving husband has meant giving up my "dream" that he would want to tend a garden and have a homestead. (This does not preclude me from tending a garden by the way.) I say dream, in quotes, because it was not one of those dreams you grab on to with all your strength and work to make reality. It was more of an idea, based on a slew of simple living and urban homesteading books I read around six years ago.
Growth requires loss of some kind.
Where are the women like me? (In a loop with point one)
Adventurers can be just as rooted as the staying-put folks, just in different ways.
There are probably a few more dominant themes I just don't care to spend the time digging.
So what's the point of all this. The re-hashing, searching the archives for these links, discussing the conflict, tension, and the stretching.
Here's the point: I'm ready to move on.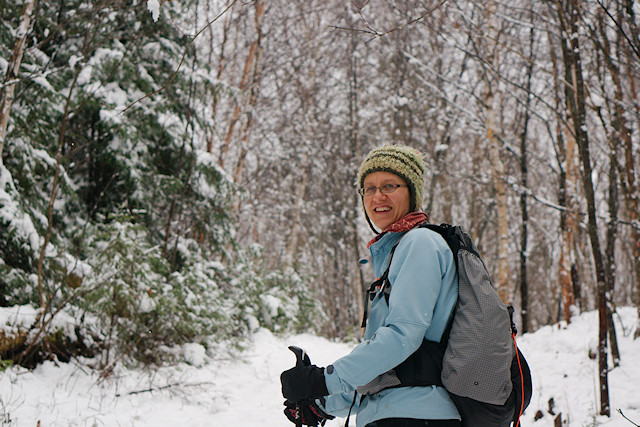 I've actually moved on already but my writing has not yet caught up with that reality. (It usually takes me a few weeks to a couple months, and sometimes a couple years, to get my ideas published here.)
The question of what brand of outdoors woman/homemaker/adventurer/domestic goddess I am just doesn't matter anymore to me. Trying to define myself in these two realms - adventure/outdoors, home/hearth - is no longer a preoccupation of mine.
I am who I am. And that's good enough.
I read a post this fall on friend's blog titled Hestia Rising (love that). Dear Hestia, Greek Goddess of Home and Hearth, how I know you well.
Hestia Rising could probably have been the movie title for my life from about age twenty-two to thirty-two, thirty-three, thirty-four.
And then the movie title would change to "Hestia is no longer rising but we're not sure what Greek goddess is".
Certainly not Atalanta, she's too competitive, too athletic. Maybe Artemis? Nah, too much hunting and my birthing years were over by the time I was thirty. Hygieia? Health has always been important, but cleanliness and sanitation are a bit overkill.
"What does it matter which Greek goddess you identify with?" you ask. To which I say, "It doesn't, but it did."
Not the goddess part, but the group, the name, the identity - the thing I am. It mattered once, it just doesn't anymore.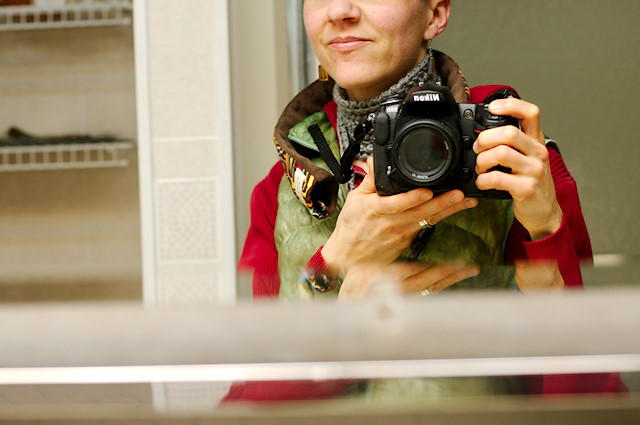 Identity
At summer's end I hosted a personal growth Skype chat with you all. Not you "all", just those of you who wanted to join and were available at the time I set.
Someday I'd like to get all high-tech with webinars and online conferencing. Unfortunately, I am but one woman with a small tech budget whose patience for figuring out tech support is limited. So I offer what I can.
On that call we talked about many things - to-do lists, marriage and motherhood, new ways of looking at our circumstances.
We also talked about identity and the question, why must we define it? This was a small part of the conversation but it stuck with me because as a word-smith I have tried to define, with words, who I am for the past few years.
Blogging does this to you. Or maybe it's not blogging, but making a name for yourself online. Selling your work. Selling your words. Selling you. Who are you?
And so I have strung lists of words behind my name in an attempt to convey what I am, who I am, to people who will never meet me and know, just by spending time with me, what and who I am.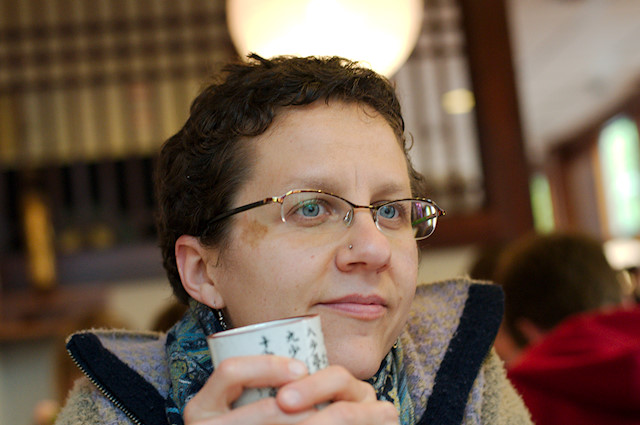 As an online writer I have to write bios, I need a resume of sorts to showcase my work. People hire me, sponsor me, read me in part because of what I am able to show of my accomplishments and my identity.
I understand that.
But after a long season of wondering what my identity is exactly, right now I'm content to wake up and face a day of activity and purpose, driven by interests, goals and dreams, instead of an identity.
(I just want to thank those of you who were a part of that personal growth chat, this was one of the big things I took away from our time together.)
Since this summer I have let go of my pre-occupation with self, specifically defining myself, to just be and do according to the priorities of that day, the goals of our life, the dreams of our family. Freedom!!
Until I have worked through self, I will not be enabled to get out of the way.

Madeline L'Engle from Walking On Water
The freedom in this mindset is that it keeps me open to growth and change. I'm not stuck with a label that doesn't fit.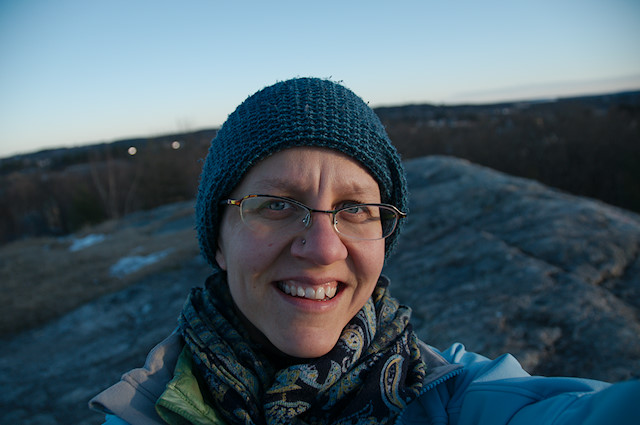 Tribe & Community
I hate the word tribe. It sounds like a cliched marketing term. I've seen the "inside" of too many internet marketing books, courses, and articles so that the word tribe feels kind of icky to me. I don't like the word "reader" either.
People who regularly read this blog and comment (or not), are so much more to me than a blog "reader". I despise the word "fan", as in Facebook fan. I'm not even going there. And you will never hear me call you peeps.
Those of you who stay and read and get to know my family, you're not a "reader" (and good grief, you're not a fan). And yet without me knowing you likewise, it's hard to call you a friend. And so I love the e-mail correspondence, blog commenting, and visiting your blogs that I am able to do with many of you.
Thinking of you as a friend is the most comfortable thing for me. Equals.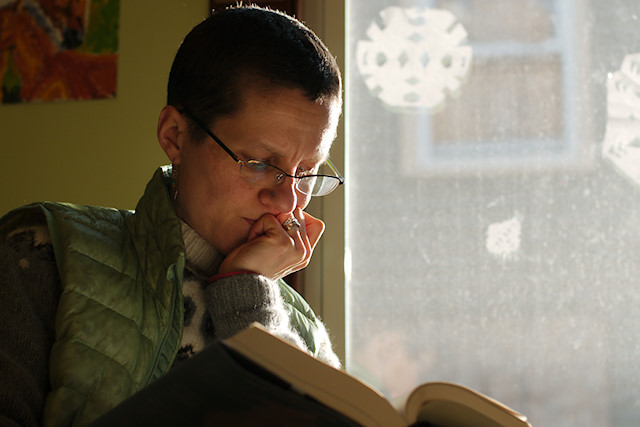 I have wondered for years "Where are the women like me?" The ones who wrestle similarly with split identities of adventurer/homemaker. It turns out you're right here.
Ironically, now that you've all come out of the woodwork and shared with me, in e-mails and blog comments, that you too identify with this split, it doesn't matter so much to me. You matter, of course, but having someone "understand me" doesn't. Maybe that's just because I know you do. (smile)
The truth is everyone wonders where they belong.
Everyone struggles with identity. Everyone wants to find "their group", their tribe (ack!). My own version of this age old tale is not unique, it's simply my version.
I share the question where do I belong? with people of every creed and color - men and women alike. And for that very reason I belong.
Our Edges (our multiple identities) make us Brilliant
We are all multi-faceted, many "edged" persons. Like a friend in the personal growth chat said, this makes us brilliant, like a gemstone.
And here I thought my growth edges were places of disconnect from other parts of my being and development. Disseparate. Not so. They are all facets of who I am. And seen in the light I'm like a diamond sparkling. So are you.
Our facets, our edges, the pieces we feel don't always line up, are what make us brilliant.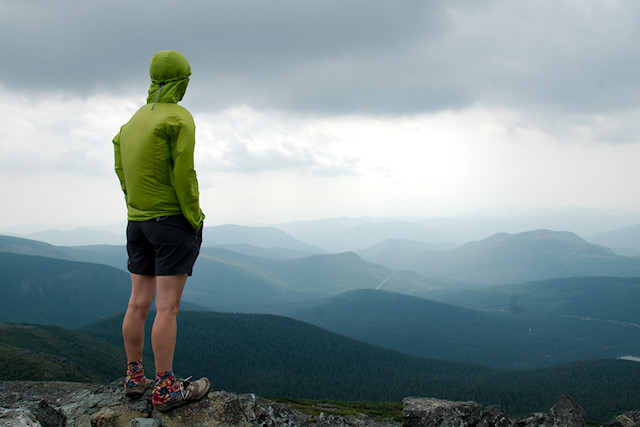 Authors and Inspiration
When I felt myself growing in directions beyond home and hearth, specifically my movement into outdoor pursuits, I wanted role models.
I wanted to see what this looked like for other women. Other mothers and homemakers, especially.
I am not, nor have I ever been, athletically competitive. I am not a Jennifer Pharr Davis.
I didn't grow up hiking. I didn't graduate from university and set off on a backpacking trip around Europe, hitchhike to Alaska, or do anything really adventurous. I set up a home, I had a baby.
In university I was a wife who looked forward to going home and preparing dinner for her husband. I was not planning treks to Nepal, stints in the Peace Corp or even summer missions trips. (Damien worked at a liberal arts college for five years in Maine. During that time we befriended outdoorsy students and those girls were so much more adventurous than I ever remember being.)
As a thirty eight year old with years now of hiking and some backpacking experience, I still can't imagine being in the woods for extended periods without Damien.
Although I still feel insecure at times around hard core outdoors-women, through the years I have found adventurous women I can identify with. Not because they are exactly the same as me but because they share enough in common that I can appreciate what they have to offer. I can learn from them, not becoming sister soulmates, but certainly being inspired about where my personal outdoors/adventure journey might go.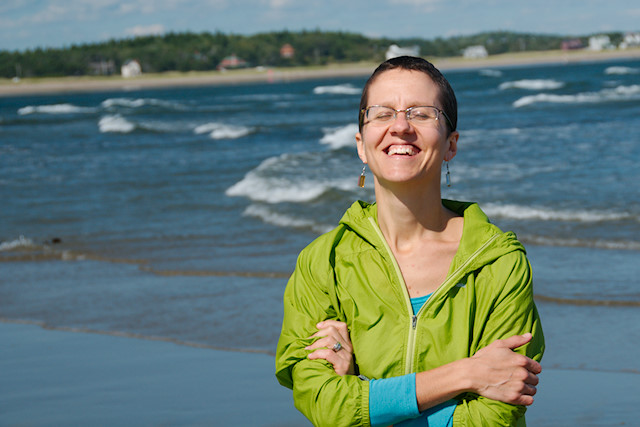 Bloggers, a few friends in person, friends from my blog, and authors - I've found a small group of women who consider the outdoors and adventure an integral part of their identity.
I have mined my domesticity. I have raised the rolling pin, "reclaiming domesticity from a consumer culture".
Hestia rose and lived here. She still does.
But as I'm pressing close to the end of my forth decade (and I'm really excited about that, I will never be 39 and holding, I can't wait to be forty!) I see much room for growth.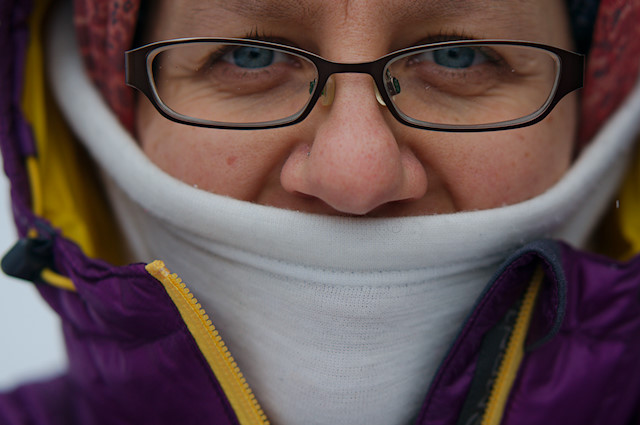 When I look to the outdoorsy women who inspire me, it's clear I have not realized even half the potential of my wild, adventurous side.
In my youthful quest for security and comfort in which to raise and educate my babies I haven't fully explored the untamed and untamable me.
That's the woman I want to know more.
Filed Under
Resource Library
You can subscribe to comments on this article using this form.
If you have already commented on this article, you do not need to do this, as you were automatically subscribed.