Women in the Wild ~ Book Reviews
December 12, 2013
Today I'm reviewing three women adventure memoirs. These books were not written by twenty-one year old AT thru-hikers, young women without the responsibility of home and family.
These are the stories of wives, mothers, and homemakers. Thirties-somethings and middle-aged women who have known adventures beyond the wanderings of the youth and have not let their attachment to home and hearth, nor their doubts about their physical abilities, stop their adventures and outdoor pursuits.
These books have come into my life at an important point in my own growth as I further discover the adventurer in me.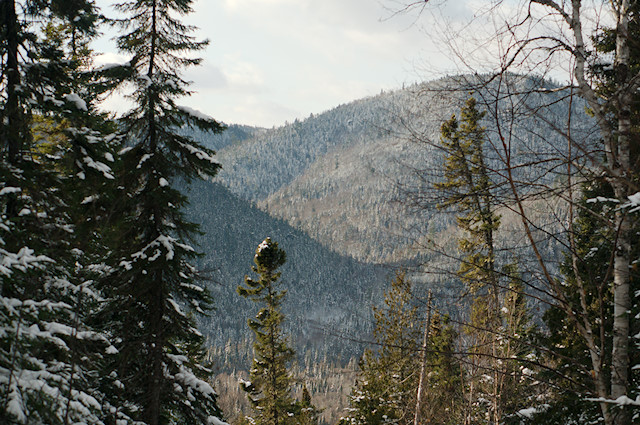 Like I said in my last post, having mined my domesticity and explored motherhood and womanhood in that domain, I'm ready to further explore (I think!) the other me.
I know this exploration will challenge and stretch me in ways I can't anticipate, and so the comfort of other women in the journey with me is vastly appreciated.
Small Feet, Big Land by Erin McKittrick
Erin McKittrick's book A Long Trek Home was one of the first woman backpacking adventurer books I read. It was actually a family read aloud and Damien read it to all of us.
Up until that point I'd read women homesteader books, women in the mission field books, women in Africa memoirs - all with elements of adventure included. But A Long Trek Home was the first real woman adventurer/trekker book that came into my life.
That first book of Erin's is about a year long human powered journey she and her husband Hig took from Seattle to Alaska. That was some serious trekking, something I hadn't read much about before, never mind from a woman's perspective.
While I listened to Damien read to our family A Long Trek Home I kept asking myself what Erin's adventures would look like if she were a mother, like myself. If she managed a home, grew a garden, was raising a few kids - what would her adventuring look like then?
I wanted to know, could she be an adventurer and a mother/homemaker? And by extension, could I?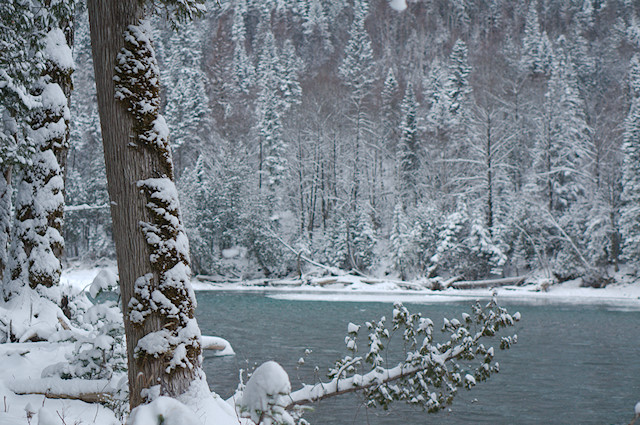 Erin's second book Small Feet, Big Land: Adventure, Home, and Family on the Edge of Alaska answers that question with a resounding yes.
I've written a "family adventuring perspective" review of Small Feet, Big Land on Toe Salad. At FIMBY I wanted to share more of the mothering, homemaker aspect of her most recent book.
Hig and Erin are what I consider hardcore adventurers. They have inspired Damien and I for years. And truthfully, in the past, Erin intimidated me a bit also.
I have told Damien on more than one occasion, "I'm not hardcore like Erin" (sometimes through tears) while experiencing an uncomfortable outdoors situation.
Since coming to know Erin on a more personal level (Damien works with Hig, and we have gotten to the know the couple as more than just trekking "rockstars") I am less and less intimidated by her and simply inspired and encouraged by her writing and her life.
A little note about being hardcore.
Some people are intimidated when other people have, what they consider to be, "extreme" views and live on the fringes or edges of society. They are especially intimidated when those edge-dwelling folk are living values that the "cozy-in-the-middle" folk say they believe but don't really live.
Take, for example, a person's environmental ethic. Many people says they want to reduce their environmental impact, very few people actually do, in any significant way.
I am attracted to people on the edge. I am attracted to their discipline, to their "walk the talk". I am attracted to some of their uncompromising stances. I am attracted to their chutzpah.
I am unapologetically attracted to principled living that runs totally counter to our prevailing culture.
(For the record, I'm not attracted to religious fanaticism or fundamentalism or people who's worldviews include hatred and religious wars. That's not the kind of extremism I'm talking about.)
You can choose to be intimidated by people who are "hardcore, extreme, or fringe" or you can be inspired.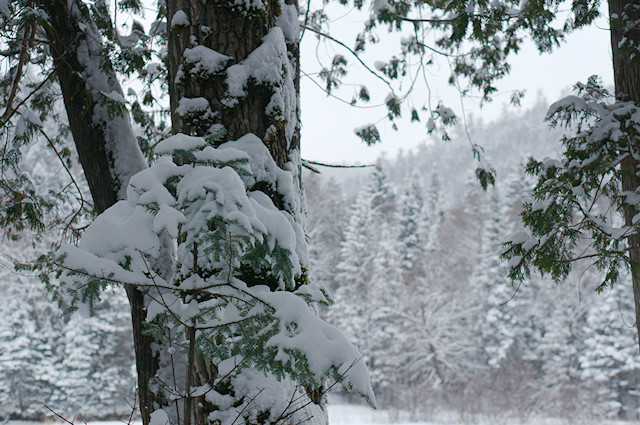 Erin's family of four lives in a Yurt in rural Alaska. They have no indoor plumbing but they have high speed internet. They don't own a car, they walk to town or share a vehicle, when absolutely necessary, with her mother-in-law.
They head out into the Alaskan wilderness for months at a time with their preschool children. Key words - wilderness, months, preschool children.
Like I said, inspiring, especially when a trip to the grocery store with little ones, bundling tots into the car seats is expedition enough for most of us.
When not trekking, Erin's home life consists of writing, homemaking, gardening (in the very short Alaskan growing season), cooking, gathering, and raising kids. Pretty "normal", just without the indoor plumbing part.
Hig and Erin inspire us on many levels because they are creating a family life according to their rules and values, not society's.
Erin writes a compelling narrative about one family's alternative way to live, and adventure, in our modern world.
Two things from Small Feet, Big Land really hit home for me.
First, throughout the course of the book Erin addresses a key question I have been wrestling with for years.
Is it possible to be a rooted adventurer? We were planning a monthlong expedition at the end of the summer... the longest we'd done with a child. I felt a mix of excitement and stress about the whole idea of going. The curiosity, ambition, and craving for adventure that had first sent me into the wilderness pulled me just as strongly as before. But now, home pulled as well. I wanted to go, and to stay. To have a year with more than twelve months so I could spend one summer gardening, fishing, and gathering, and another summer loose in the wild country.
In Erin's case, the course of the book seems to answer the question that yes, you can be a rooted adventurer.
It all comes down to values and priorities. What are you willing to give up in this season in order to do something else you love? What are you temporarily willing to go without?
Erin's latest book encouraged me especially that if I really want to garden, in a northern climate, as a part of an adventuring family lifestyle - I absolutely can. If we want to build a homestead of some sort and still be adventurers, we absolutely can.
Adventure does not preclude homemaking or vice versa.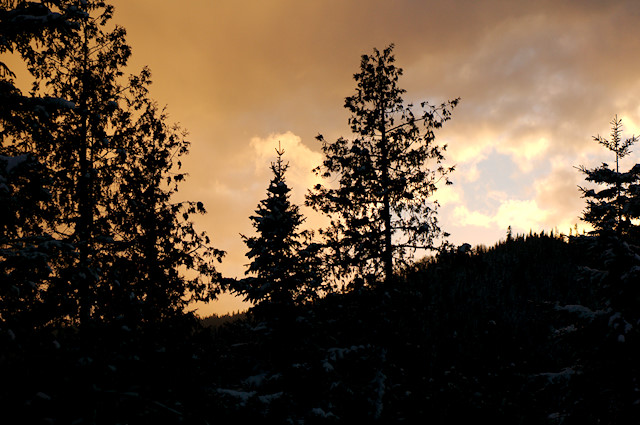 One of the most challenging quotes for me in the whole book was this:
I don't prioritize comfort. But I like it.
Discovering more of my wild and untamable self relies on not getting hung up on comfort. Saying yes to the adventures means letting go of certain comfort expectations. That's always been a hang-up for me.
So much of my homemaking years have been about building cozy and comfort into my existence. Prioritizing it, relying on it, depending on it.
I would like to move beyond that. To grow up a bit.
I have given Damien ultimatums about my outdoors and adventure limits, "I'll go as long as I have a certain measure of comfort". I have given God the same ultimatums. I'll go, I'll listen, I'll speak as long as I'm comfortable.
Discovering the untamable me, the wild potential within me and the wild potential God has for my life depends on no more ultimatums.
Making space to dream
Not everyone will live a life like Erin and Hig. As much as we admire it we don't want to live in Seldovia, Alaska (ok, sometimes I do but it's too far from our family). My adventures, your adventures, will look different than month's long treks on glaciers in the Alaskan "outback".
Regardless of what adventures you'll have, before you make any of them a reality you have to dream it. This is what Erin has to say about their year long trek, pre-children.
On the course of that yearlong walk, daydreaming through the blowing snow, we created a new reality. We'd dreamed our way to a home and a child. To a community. To a garden we counted on to feed us, a woodpile we'd count on to warm us, and a half-finished well we needed to make the growing washhouse useful.
Damien and I both strongly believe it's important to have the physical space in our lives to dream and envision life change.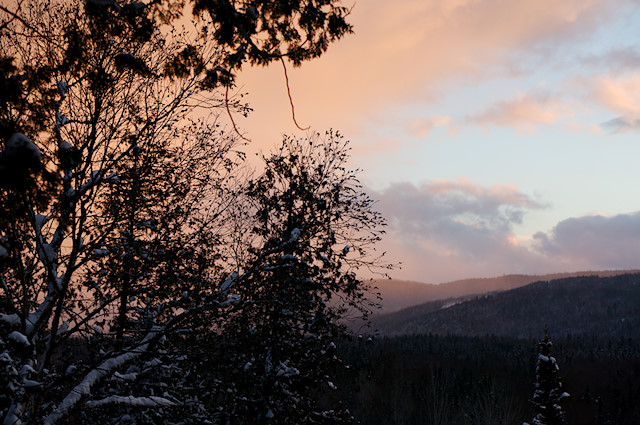 In Erin's case it was a year long walk in which they both conceived the life they wanted to live and conceived their first born.
This is why we are so fanantical about being outdoors together, as a family, each week. We need space to dream, and time to talk.
Our family, and myself personally, have never done a "retreat" but we spend time nearly every day, and a longer chunk of time each week, outdoors. The deeper we can get into nature during these times, the better.
Years of this practice helped us dream the life we currently life. A life where we work together and learn together. Where we spend our time as we see fit, according to our purposes.
I wonder what new life will we imagine for ourselves while walking over 2,000 miles together? What will our children dream for their futures?
Making space in your life to dream and talk as a family cannot be understated. And the more often you do it, the better.
Two in the Far North by Margaret E. Murie
This is another Alaskan memoir, only this time from another era.
Originally published in 1962, Murie's book is a classic in American wilderness literature. It covers the span of years in Murie's life from 1911 to mid-century.
Murie's writing is evocative, drawing the reader in to a different time in history, introducing us to Alaska's quirky and hardy characters, and impressing upon us the beauty of the Alaskan wilderness as it was nearly a century ago (and which I hope is largely unchanged).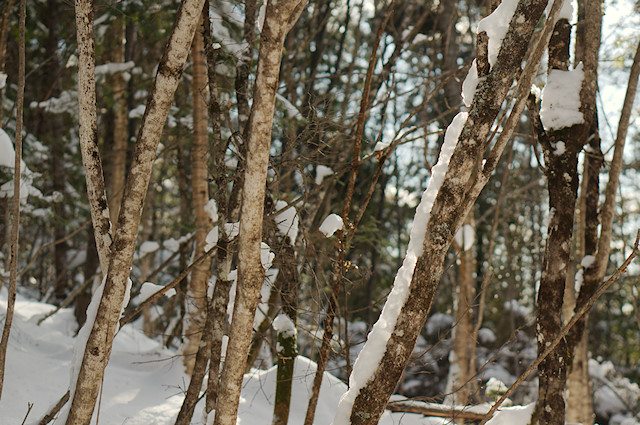 Murie's story of her growing up years in Fairbanks made me long to pick up and move there.
I told Damien while reading this book, "I wish I had grown up in Fairbanks during the early 20th century", that's how magical this part of the book was for me.
The whole book is magical really. Margaret Murie loved the wild places of Alaska. She died at 101 years of age after a lifetime of being a naturalist, author, adventurer, conservationist, mother and wife.
She was influential in the conversationist movement, the pre-cursor to the environmental movement. Together with her husband, Murie was a mover and a shaker in the environmental movement, but at her heart she was equal parts homemaker and adventurer. And this is where her story really spoke to me.
The memoir includes several stories of lengthy wilderness trips with her husband and one, in the height of mosquito season in Northern Alaska, with their infant son. In fact, except for the recollections of her childhood years, the whole book is about these expeditions. And what good stories they are.
Even on expeditions she is at once both homemaker and adventurer.
They returned at six o'clock and supper was ready - baked ham, mashed potatoes, creamed carrots, and apple pie. The carrots came out of a can and the apples were dried one, but the ham and potatoes were fresh, and the whole affair was dispatched with no fuss at all, and I felt more than repaid for staying home, keeping the fire going, preparing for the men's return. I thought of all the women who have kept a log cabin warm and ready on the far reaches of various frontiers. All afternoon as I worked I thought of these women, feeling a kinship with them.
It was a fine frosty morning to hit the trail. I took a last look around our home - clean and neat and bare, empty, all empty of our possessions, table, chairs, beds, cupboard; even the juniper branches were gone from the walls. And it was already becoming a bit cold, for the fire was out. I pulled on my new moose-hide mitts and swallowed a big lump in my throat. It had been perfect here, and was I going to measure up as a staunch and capable enough partner in the next chapter? Confusing, being a woman, eagerness for new adventure fighting within one with love of cozy home-keeping. Did men ever feel this way?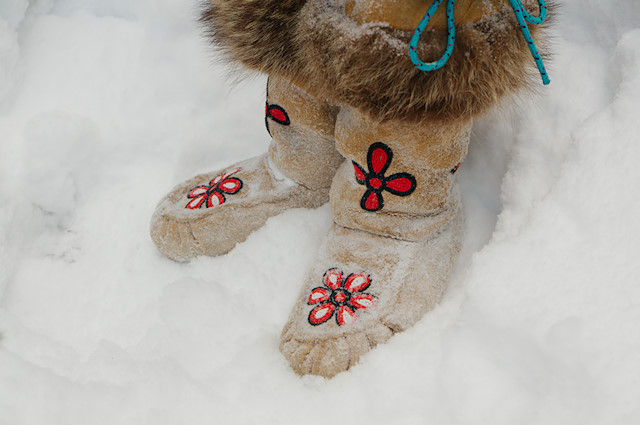 Here was home: fire and the smell of meat sizzling, the sound of the man's ax blows in the woods nearby, the figure of the woman kneeling busily before her hearth fire... This was total peace and contentment. I sat on a sleeping-bag roll before the tiny stove, grub sack open at one side, dishes arranged at my feet, and the skillet, full of ptarmigan and rabbit, making a great promising hissing...Food never tasted so intoxicatingly good. Two tin plates, piled high with rabbit, ptarmigan, potatoes, and beans. We sat there on the bags in front of the fire, eating with great enjoyment...
These quotes are from Alaskan (winter!) expeditions Murie took with her husband. Later in the book, in 1956, her husband and her joined a scientific expedition into the Brooks Range of Alaska.
Here's what she says of that summer trip (her kids are all grown now, in fact Murie is awaiting news of a grandbaby while on this trip).
By these little scenes and episodes, the hours were filled and enlivened. And they were hours without pressures, without schedules, without bells or appointments. Each one decided his own activity for the day; the day flowed by; we gathered at dinner to exchange news and views and to enjoy being together.
I simply love that description of their expedition days. What a wonderful way to live. I want to live that way at home also!
I Promise Not to Suffer by Gail Storey
I've written a review of this book already at Toe Salad. I just wanted to add a few "FIMBY notes" to that review.
Gail Storey is not your typical adventurous outdoorswoman, though there really isn't such a thing. She is not a Margaret Murie, an Erin McKittrick or a Jennifer Pharr Davis.
Whereas other women adventurers can make me insecure because they are so athletic, or competitive, or simply seem to need less creature comforts than myself, Storey is someone I can identify with.
She is not a backpacker, or even a hiker really, and so when her husband wants to thru-hike the PCT and she doesn't want to live six months without him, her response is basically "I may not be up to this challenge but I'm going to try it anyway". In this way, I feel her adventure story is more accessible than the young adventurer types (which are still great stories).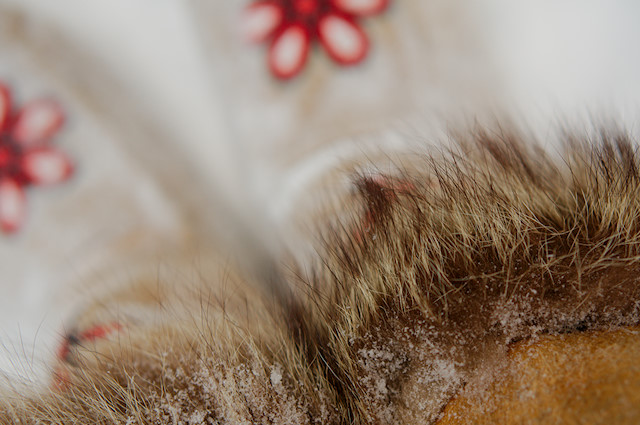 I Promise Not to Suffer is a book about marriage, as much as it is about a thru-hike or a long adventure. Marriage is one of them most challenging long adventures many of us will encounter. Are we up for it?
Storey is up for that adventure and that's what I love about the book more than anything. After seventeen years, my own marriage is interwoven into "self" as much as my mothering is. Damien is a part of who I am, and for me, marriage is an adventure. A journey of sacrifices, compromises, great gains (and great sex), and incredible growth.
"I don't understand your marriage," one of my friends said before we left home. I wasn't sure what she meant, beyond my puzzling willingness to follow Porter on the PCT. Did anyone understand the complex give-and-take of someone else's marriage?
I Promise Not to Suffer is a book I feel confident recommending to the reluctant adventurer because many of us can identify with Storey's wilderness inexperience. She's approachable and really funny too.
Book Giveaways!
We're giving away copies of I Promise Not to Suffer and Small Feet, Big Land on Toe Salad right now. (You might be able to find Two in The Far North at your library.) Pop over and enter your name and e-mail for a chance to win a copy, just in time for cozy winter reading.
I should mention I was given Kindle editions of I Promise Not to Suffer and Small Feet, Big Land by the publisher Mountaineers Books, for review. Opinions are all my own. I should also mention I spend way more time on my reviews than what the book is valued at. (smile)
Renee Tougas participates in affiliate marketing, including the Amazon Services LLC Associates Program. Whenever you buy something on Amazon from a link you clicked here, I get a (very) small percentage of that sale. See disclosure for further explanation.
Filed Under
Resource Library
You can subscribe to comments on this article using this form.
If you have already commented on this article, you do not need to do this, as you were automatically subscribed.