Wanna be a work-at-home mom? (and finding our way as moms and women)
January 15, 2013
I think it's official that I'm now a work at home mom.
Saying this feels strange to me. Because I've always worked at home. But now my work earns our family money and there are dedicated times in our schedule when I do this work (in which I have to be focused and productive). My work, beyond caring for home and kids, is now a part of our family routine.
And because I'm doing this at a time when Damien is home full time also (I was not willing or able to go down this road till he was) this shift has not been a difficult one for our family in terms of time management or family dynamics. There are no balls being dropped because we're not juggling. That's just not our style. It has been tight financially some months as we balance income earning with homeschooling and kid raising but that's to be expected in the beginning of any venture.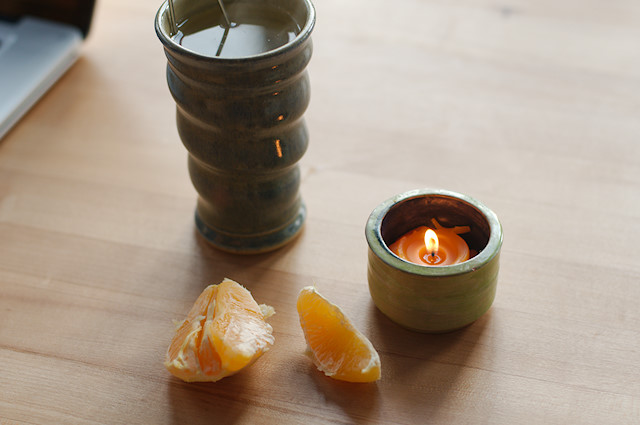 Because we are both at home all the time we tag team (fairly seamlessly - no commutes, drop offs, pick ups) our parenting/work/home management/personal hours. And since our kids are older there are longer stretches of total freedom for both of us from the demands of raising children. It's a new season of life. And I LOVE it!
It feels like the best of both worlds. I laid the foundation I wanted to in our children's lives when they were younger and don't regret a minute of the years I've invested into our home and family life. Now, I'm growing in new and exciting ways at a time that feels right for our family and right for me.
What kind of work do I do? Writing and coaching, mostly. This winter I'm developing new teaching products and services. All online.
It's a slow build, and really, I've been building this for years already with my blogging. I just wasn't sure what form my work would take once I actually had the freedom to do something with the blogging platform I've built.
And I still don't know where this work will lead me. It's month by month and idea by idea. But when I get a glimpse of where this could lead I get super excited. And then I come back to earth about the realities of my time and resource constraints. Because I am still very much a full time mom and homeschool parent. But that's ok, everything in its season. Which has been my motto all along.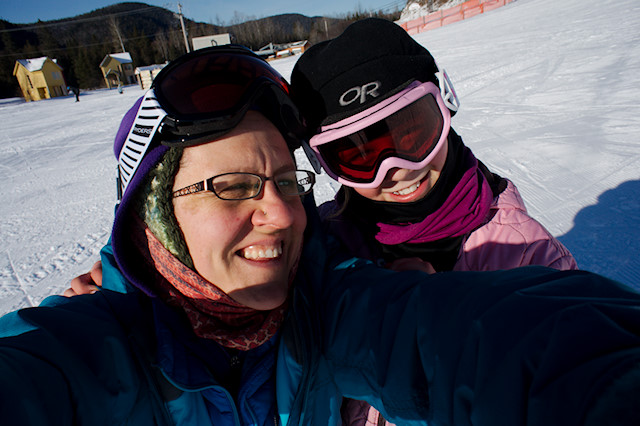 I'm not a business blogger. I don't write about the "business" of blogging, I don't talk about how to make money blogging, etc. Mostly because I'm still figuring it out and there are so many other people out there who write about that. (I offer coaching along these lines and feel that is a better avenue for sharing my experience.)
I don't write about how to become a work at home mom. But there are work at home moms who do write about that and if you're interested in a similar path you might want to check out this week's BundleoftheWeek ebook bundle - packed full of work at home resources, including both work at home opportunities and tips for juggling work and home life.
Five books, available this week only for $7.40 (I think that's the regular price for one of these ebooks.)
With your purchase, you'll get the following:
Click here to read more and buy.
Once again, I am very happy to share this ebook bundle with you, like I did last week's mothering bundle because I think these are great books - really practical - for moms who are trying to figure out how to work from home.
But can I perfectly honest about something? There is a season for everything and we don't do it all, all the time.
If you are a mom who is happy being just as you are, mom to littles, mom to bigs, mom with her plate full already and you don't need (or have made the choice) to not work while you are investing in your family life - I totally get that.
For twelve years I didn't earn any money. We decided before we were married to have one income during the early child raising years and we made choices all along the way to make that possible. Every choice we made, from the car we drove (just one) to the house we lived in was in support of that goal.
We always said someday I would work again. I couldn't imagine what that would look like. I didn't plan for it but I trusted it would work out, that my years "out of the workforce" would not disadvantage me too much.
I had no idea how much the world would change during my non-working years and now opportunities exist that were not even conceivable when my children were babies. The same will be true in another twelve years. There is no such thing as missing the boat. There's always new journeys to take. (Just in case you think if you don't do something now, like start a blog, you'll miss out. That's just not true.)
That's my story. And if your story involves working at home and figuring out how to juggle that in your life these ebooks could be really helpful.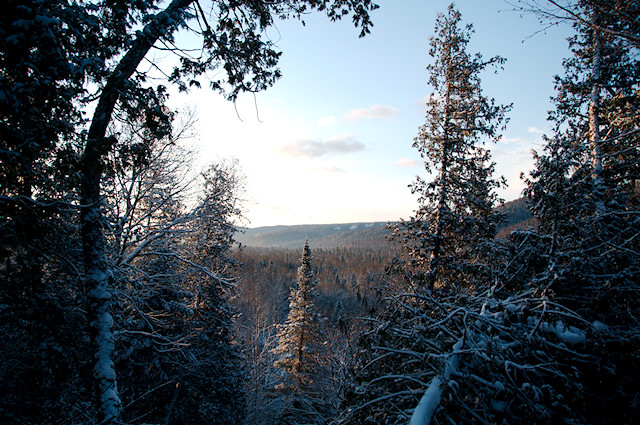 I have had the privilege of getting to know Lisa a bit over the last year. I've taken one of her courses and I have always devoured her free resources - which are some of the best free teaching on the internet. Lisa has this amazing ability to take information - life changing information - and make it doable in your life.
Her teaching is very inspirational and loaded with resources. But she helps you digest that by breaking things down for you so you can start wherever you are and apply what she teaches. It's teaching that brings change. I am in awe of her abilities and look to her as a bit of a mentor in my own teaching.
And what she teaches is good stuff. I've blogged about her before and I'm sure I'll do so again. I love her work.
I think we all go through times where we are really trying to figure out our path as mothers, women, partners, etc. We are tempted to fit ourselves into molds. We lose touch with who we are. We know there is more "out there" for us but we don't always know how to tap into that.
Lisa's course Teach Your Life to Be Extraordinary is about "how to live a life you love and feel deeply connected to yourself without sacrificing your marriage or your family in the process."
Maybe you're a stay at home mom investing in your family but you feel like you're losing a part of yourself in that. Or maybe you are ready to branch out and consider working after a time of taking care of kids or perhaps you want a career/job change but really need to get connected with who you are first before making such a move. Consider taking Lisa's course.
Like she says,
One of my secret wishes is that we, as inspired mothers, start a riot around the world redefining life and mothering on our own terms. I want us to be agents of major prosperity, laughter, kindness and creativity - not only for ourselves, but paving a new path for our sons and daughters to follow in as well.
This is radical stuff. Life changing. And I do believe there is a movement a foot to redefine what it means to mother, work and live in the modern world, on our terms. Not according to what society (either traditionalist or feminist leanings) expects of us. But what is the right path for us, in our unique personhood and family situation. These conversations get me really excited because it mirrors so much of my own journey for the past few years.
You might also enjoy listening to this Simple Mom podcast with Lisa and Tsh where they talk specifically about working from home via the internet. Something of great interest to many moms (and dads!) these days.
I have really enjoyed the conversation on posts here recently. If you want to discuss working at home, "teaching your life to be extraordinary", or some other related topic, let's talk.
I am proud to be an affilate with both BundleoftheWeek and Wellgrounded Life (Lisa's business). Read here for details.
You can subscribe to comments on this article using this form.
If you have already commented on this article, you do not need to do this, as you were automatically subscribed.