Skiing on the Schedule ~ When Dreams Come True
January 17, 2013
Oh the irony. On the very day I post this, the ski hill lift is not operating. This is the second Thursday in a row. You will see the significance of this shortly.
Ski weekend proceeds something like this. Thursday morning Damien takes the kids skiing. I work. Friday morning we all go skiing. Saturday might involve a telemark lesson for Céline or myself. Sunday we drive to the mountains where there is lots of snow and we put our telemark practice into good use.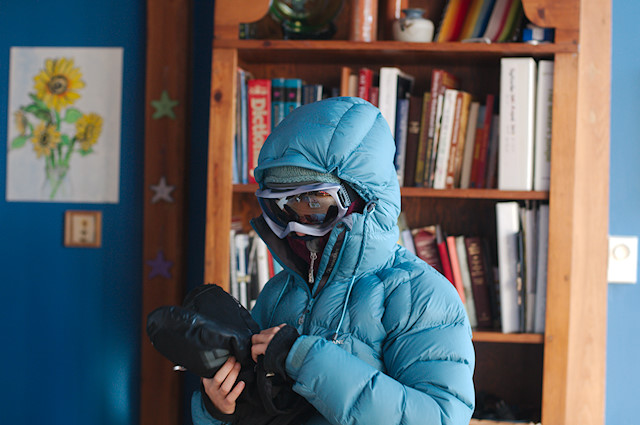 Skiing has started to feature prominently on my blog and there's a reason for that. As you can see, it features prominently in our lives. Half the week seems to be devoted to skiing.
This is not to mention Damien's morning work out routine three days a week where he "skins" up the ski hill where live and skis down (the hill is only open Thursday through Sunday) and my own Tuesday afternoon ski time.
When we moved back to Canada, almost two years ago (that is unbelievable) we had no idea what our life would look like now. All we had were dreams.
It was the dreams that motivated the move. But dreams are just that. And until you put them into goals and then those goals into actions, they will always remain just dreams. And even when you do move a dream into a goal it will probably turn out different then you imagine.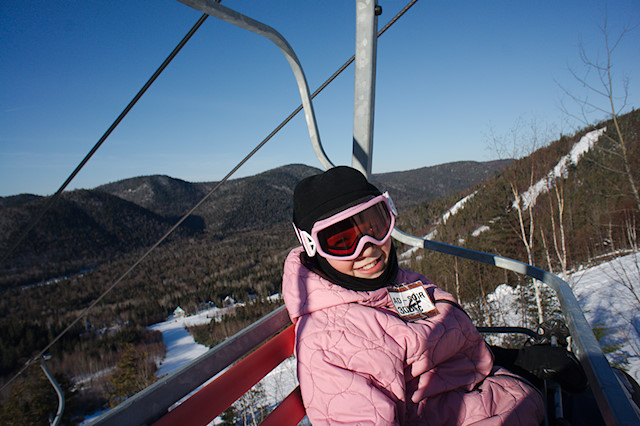 But here's the really awesome part, it might turn out better than you could have imagined. It has for us. And not a day goes by that I am not thankful for this reality, this life I get to call mine.
It has taken us a lot of hard work, also sacrifice (and a great deal of Providence filling in the gaps), but right now we are living one dream come true and that inspires to dream again for the next big adventure.
I didn't want to leave Maine. I know I've shared this in bits and pieces on the blog but I never did publish the heart wrenching I went through when we made the decision to move. Because we couldn't share our moving decision publicly at the time, all my fears and disappointments were private, under the surface of all Fun In My Back Yard.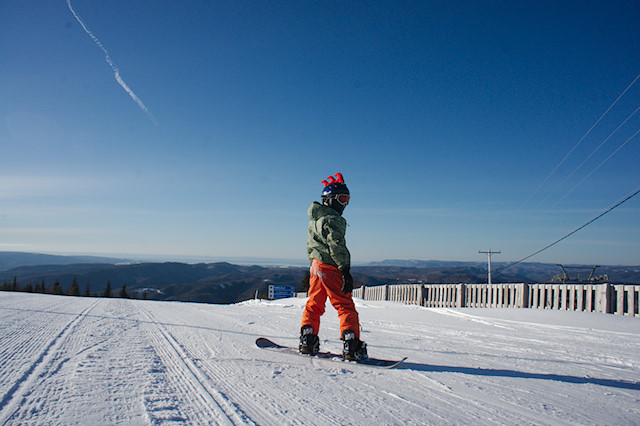 I would have shared those publicly if I could have but I couldn't and so you weren't able to walk that journey with me of uncertainty, doubt and loss. I have however, talked about these a lot since moving and creating our own livelihood. Those feelings just go with the territory of change and courage.
Damien grew up skiing and snowboarding. When our children were younger he dreamed that one day he could take them backcountry skiing. To extend our love for the outdoors into a winter activity, besides hiking. And to do something really fun and challenging with them in their teen years (we have been planning for our kids teen years since they were tots). This was only a dream and we honestly had no idea how it would come to pass where we lived at the time.
In the course of leaving our beloved Maine and choosing to move to the peninsula where we now live we realized it was within the realm of possibility to make that dream a reality. But this, this living at a ski hill, this was beyond the dreams. This was the icing on the cake.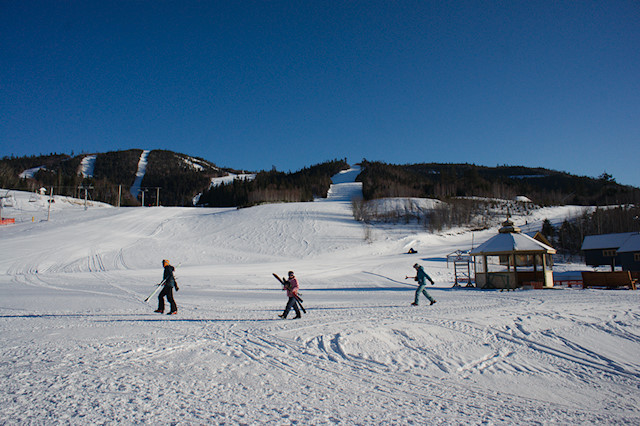 Finding this home, owned by our friends, who happen to be our telemark instructors, when we were faced with homelessness - this gift was just too good to be true. And yet, it is true. Sometimes life is like that.
When we moved we experienced loss (a homeschool community, a Christian community, an English library to name a few) and on the other hand we gained. More than we had ever imagined. And we learn to adapt and find creative solutions to the losses. Online books, online friends and communities. It's amazing what resources and possibilities exist when we open ourselves to see them.
There are other dreams that did not come to pass with this move. Dreams on hold (selling the house, building a yurt) or dreams re-directed (the kind of work and writing we thought we might do). And then there are the dreams that we couldn't even conceive until the dream-turned goal of earning our livelihood from home, together, was made a reality.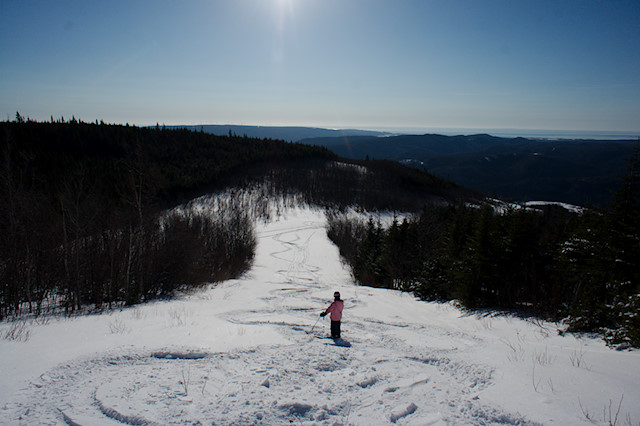 We had a dream to ski with our kids. We weren't sure how how our resources of time, money, and location could be stretched and finagled to make this a reality. We didn't uproot our whole lives to make this dream a reality. It came to pass as we worked towards our other dreams-turned goals. And that's the part I marvel at.
Your dreams are different. A homestead. The mission field. Adoption. Healthy living. A new career.
I'm not a dreamweaver. I don't have a large vision for my life, I prefer concrete projects. The way I'm wired, I'm much better at making ideas reality than I am at coming up with the ideas. And so I certainly can't conjure up your dreams (not like you're asking me to). Nor do I have a go forth and conquer mandate to share with you.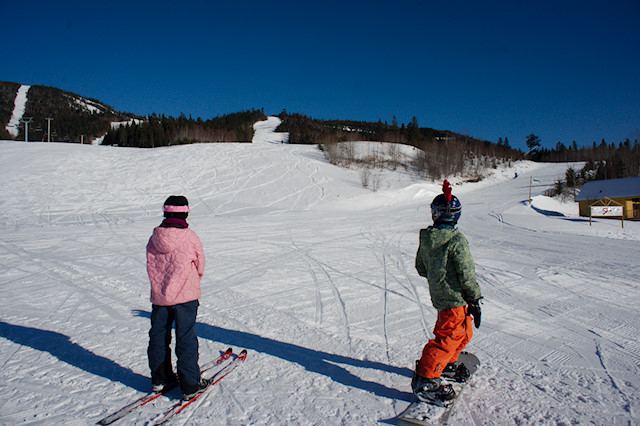 What I have is this. Dreams do come true. Not all dreams. I never did marry that boy I pined for in grade seven - thank goodness! But some dreams do. And often the dreams that don't come true take us further on the path we are meant to take anyway and new opportunities open and new dreams are born.
When dreams come true in your life, whatever they are - love, work, family, adventure, service - there are a few inevitable responses. More dreams of course, the sharing of our dreams-come-true with others to encourage and inspire, and the inevitable why me and what now?
What bigger thing, bigger purpose are we called to in this story?
Because our dreams coming true are never just about us. They are about what we have to give and offer.
And so it's bigger than skiing being a part of our winter schedule. But how that plays out exactly, I don't know. I do know that keeping the hearts of our teen and nearly teen children is our prime importance these years. And having a rich and fun family life is key to that. And so skiing and all the other stuff we do with our kids works towards that very worthy goal - as we grow nearer to the end zone of these parenting years.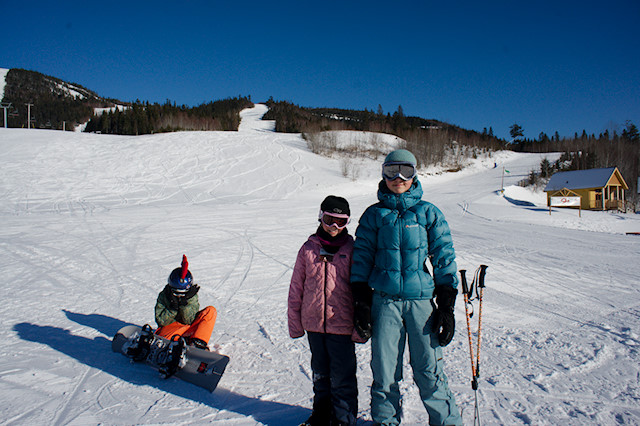 There is sharing and believing and giving and receiving. A story that gets written on our hearts over top the doubt and fear. God is good, this story says. And we really believe it.
Filed Under
Resource Library
You can subscribe to comments on this article using this form.
If you have already commented on this article, you do not need to do this, as you were automatically subscribed.