they grow up too fast
September 21, 2009
We all say it because we know it to be true. Even through those difficult stages; the colicky baby boy, the strong willed toddler (she's still strong willed and always will be but it's not quite so exhausting anymore) and the growing pains of independence.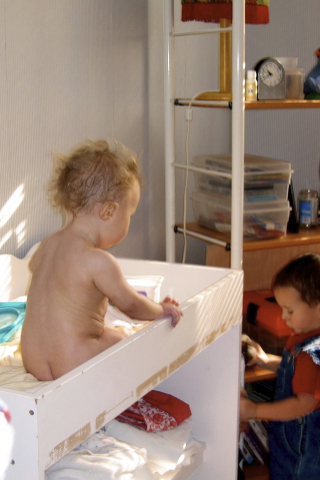 Our mama hearts know the truth, our children grow up too fast.
I've had a very difficult day at home with the kids (thankfully days this bad are rare) and the thought of a quiet house with no more homeschool lessons, sewing machine instructions, craft projects, endless cooking and daily interruptions sounds simply heavenly. But I'll change my tune tonight. After the activity of the day has finally come to an end and we're snuggling on my bed reading Charlotte's Web. And then later when the house is all dark and quiet and I peak into their rooms I know my heart will ache a wee bit at the thought of them not being here - always.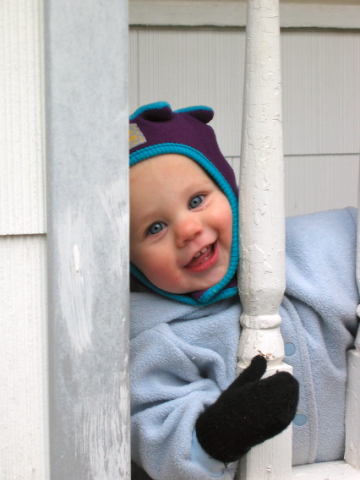 Brienne one year old

I'm praying that after a good sleep I'll wake up as my "happy mommy" self tomorrow. With extra doses of patience, wisdom and kindness. Because someday I will no longer have the chance.
---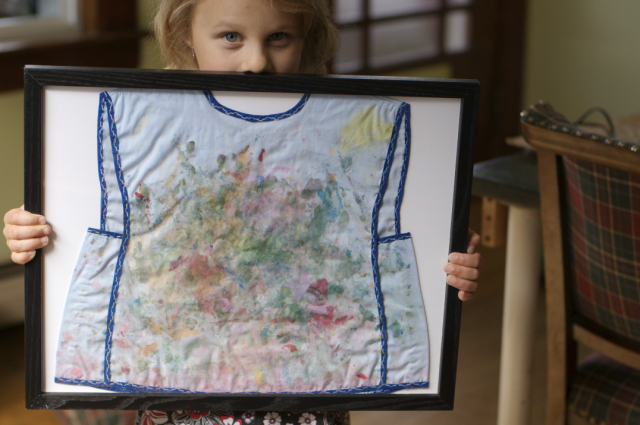 Hum... those were the thoughts that came out as I sat down to share this photo and decorating project with you. How ironic that the day I plan to post this project is the same day that all the mothering/homeschooling s*** hits the fan. (just being real with you here because it ain't all lollipops)
A couple months ago Dolly (Brienne's nickname) informed me that she had outgrown her painting shirt. She was the only child with an "official" paint smock. The other two used old, worn out adult t-shirts. Not very lovely but they worked really well. We must of gotten that painting smock in a hand-me-down bag from friends. I would never of bought a "painting shirt" for her when an old t-shirt would work just as well! But now I'm so glad that she was given that sweet smock because now I have a piece of art for our walls.
It was perfectly clean when she started with it 3 or 4 years ago and at the time it was very big on her. And now it doesn't fit so instead it will hang on our wall. I just happened to have a frame that I bought on sale months ago that worked perfectly. My very own Monet. I was so pleased with this idea I thought I'd share it here because this is a very easy way to display a piece of your child's history without sewing, quilting, stitching or knitting - all of which take me a long time to complete. But this little project took me about 15 minutes . Perfect, unlike my day!
Renee Tougas participates in affiliate marketing, including the Amazon Services LLC Associates Program. Whenever you buy something on Amazon from a link you clicked here, I get a (very) small percentage of that sale. See disclosure for further explanation.
You can subscribe to comments on this article using this form.
If you have already commented on this article, you do not need to do this, as you were automatically subscribed.