Sunday night thoughts about hiking and marriage
September 21, 2009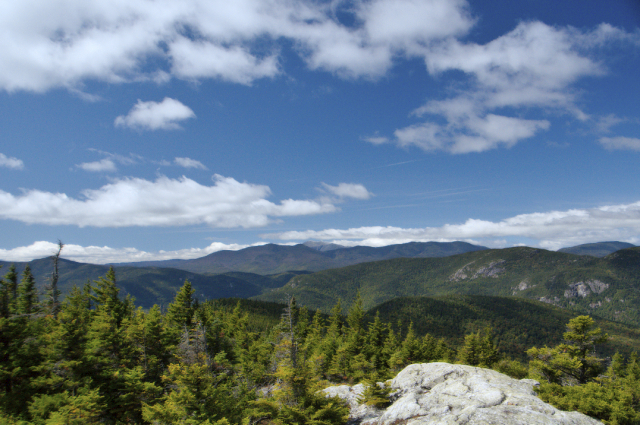 view of Mt Washington from Speckled Mountain
We hiked Speckled Mountain this weekend. I think there are as many Speckled Mountains in Maine as there are Bald & Blueberry (with a Moose pond along the trail). Let's just say it's a popular mountain name. The one we hiked yesterday was the Caribou Speckled Mtn. Wilderness, part of the White Mountain National Forest.
After working steadily for a year on getting out almost every weekend to hike, backcountry sled, or visit a lake or ocean we have quite a routine down. When we're hiking we try to do at least 5 or 6 miles in the mountains so we have to leave fairly early in the morning (the good hikes with that distance are 1-2 hrs away from us). This latest development means Damien prepares easy food (I'll write a post someday about that) the night before, we get our packs all ready in advance and often eat a homemade breakfast on the road.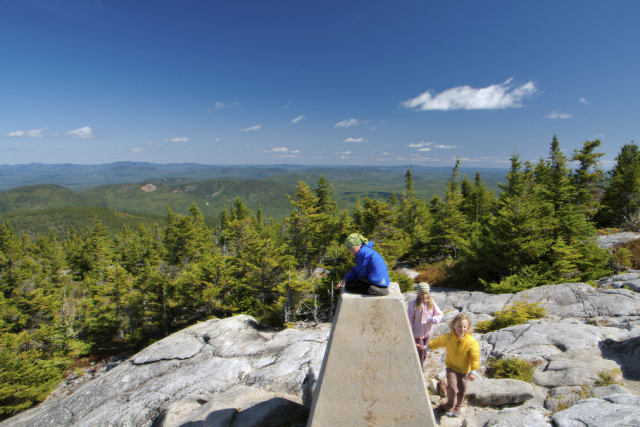 Summit of Speckled Mountain
The work of getting out the door, years in the making really, is well worth the effort. And since having my hiking/camping crisis in early August I've been once again enjoying vigorous outdoor activity with new enthusiasm and joy. Maybe I reached a turning point. A realization there is no going back from here. The outdoors is a lifestyle for us, this is who my husband and children are (my son misses the woods by mid week) and I need to embrace this fully to not be left behind as my family climbs higher and farther - quite literally.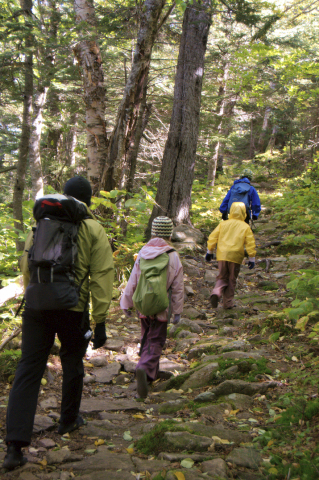 Or maybe it's just the cooler temps and dying bugs that renews my hope and vigor. I don't know why exactly but I'm happy to say the last month has been great. Even last weekend's hike at Tumbledown Mountain, a Maine favorite, was spectacular in spite of the light rain.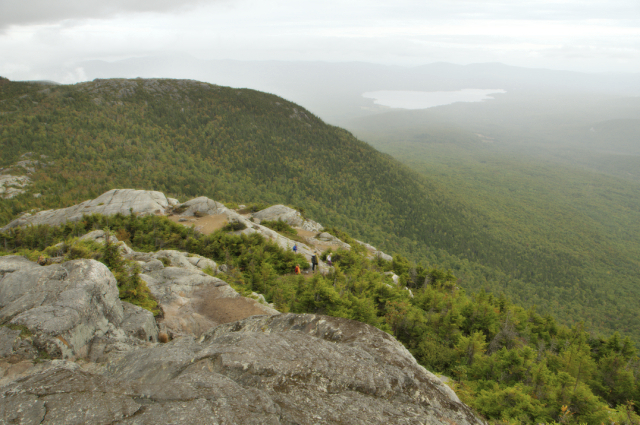 look for the little people, that's my family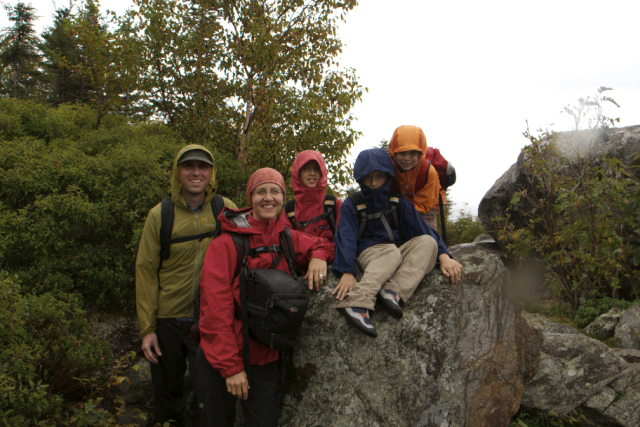 I am beginning to love this part of who we are and who I am becoming. I also love having a husband who sews. He didn't always, but finding gear suitable for children (especially) is difficult so he applied his engineering mind to the problem and came up with sewing as the solution. I love this man! I'm amazed at anyone who can follow a sewing pattern so I'm awed with the projects he's been tackling. His latest was this windbreaker for Brienne.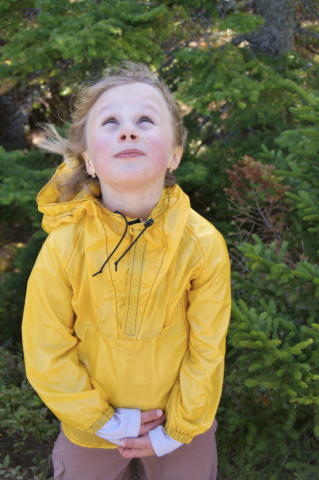 My life is so enriched by knowing you Damien and I'm very thankful for all the wonderful experiences you've brought into my life. (Ahh.. and it's not even our anniversary or your birthday).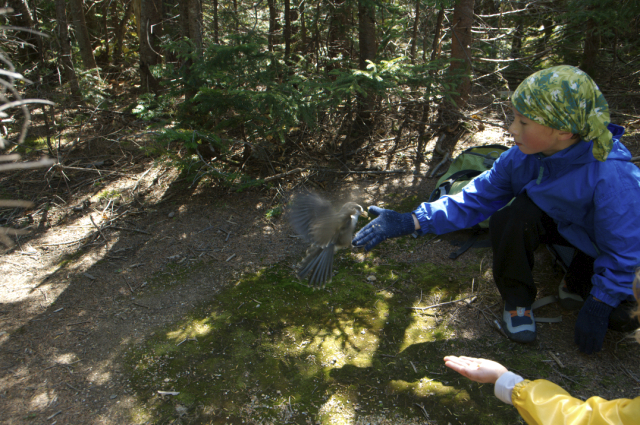 Renee Tougas participates in affiliate marketing, including the Amazon Services LLC Associates Program. Whenever you buy something on Amazon from a link you clicked here, I get a (very) small percentage of that sale. See disclosure for further explanation.
You can subscribe to comments on this article using this form.
If you have already commented on this article, you do not need to do this, as you were automatically subscribed.