The road to Millinocket
September 17, 2014
My family is in the 100 Mile Wilderness now.
It's not a true wilderness. The land is owned privately, mostly by Plum Creek logging as far as I can tell, and is a managed forest area. I suppose what makes it a wilderness is that there are no towns or paved roads. But there are access roads, if you're willing to pay the daily fee. Which of course I am to see my family.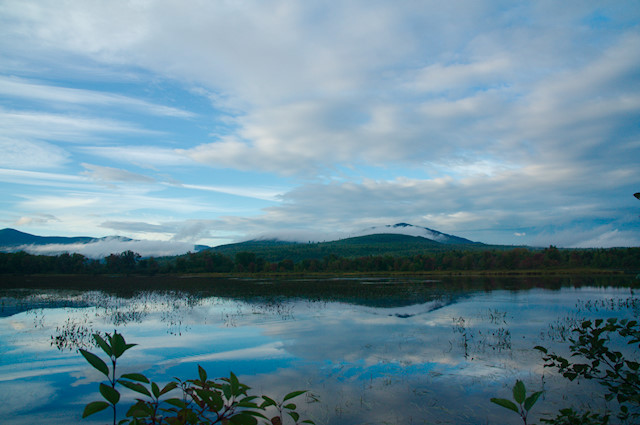 It's ironic that during this hiking week through the 100 Mile Wilderness, with its two paid access roads, I will see my family every day. Something I haven't experienced since the beginning of August.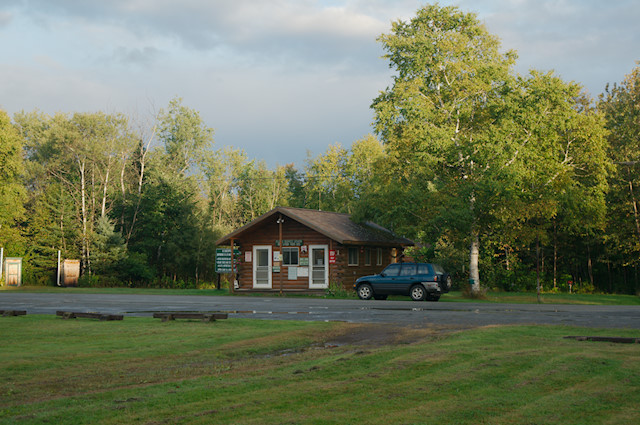 At yesterday's road crossing on Katahdin Ironworks Road I delivered pizza to a crew of twelve hungry thru-hikers. Pizza delivery in the wilderness. See what I mean about wilderness?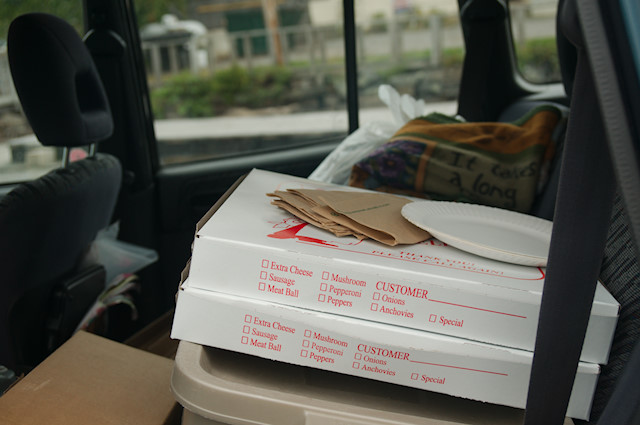 They were beyond appreciative and I heard from more than one of them that earlier in the day they had been thinking about pizza. This is less serendipitous than it may seem, thru-hikers think about food, especially pizza, an awful lot.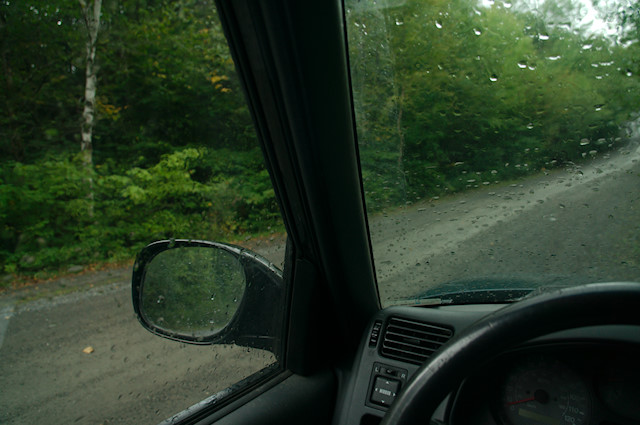 It was grey, chilly and raining yesterday. When my family finally came through, two hours behind schedule at 4:45pm, Tenacious Bling was suffering from a head cold. With six miles to go before Carl A. Hewhall Lean-To and the wide and slick bottomed West Branch Pleasant River still to ford, I played my Mom card and pulled Brienne off the trail for the night.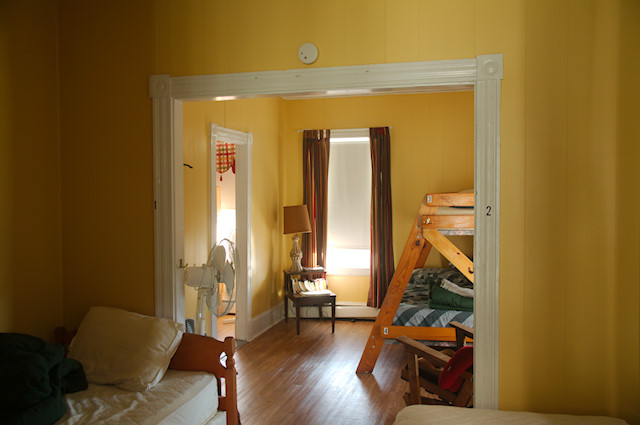 Off we drove to town, finding a warm dry bed and thru-hiker camaraderie at The Appalachian Trail Lodge; a comfortable, clean and mercifully quiet hiker lodging in downtown Millinocket.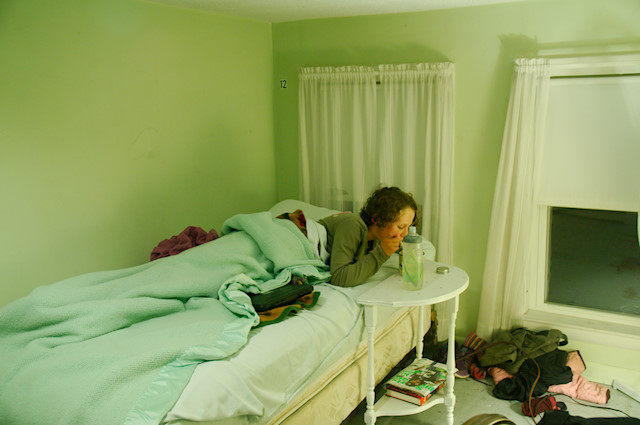 We met trail friends who had just finished their hike, summiting Katahdin on the previous day. I made (open package, add hot water) soup, rubbed oregano oil on Brienne's feet and DoTERRA's Breathe on her upper chest and tucked her into bed. As other hikers were coming back from their pizza suppers she was sound asleep and I was on my way there also.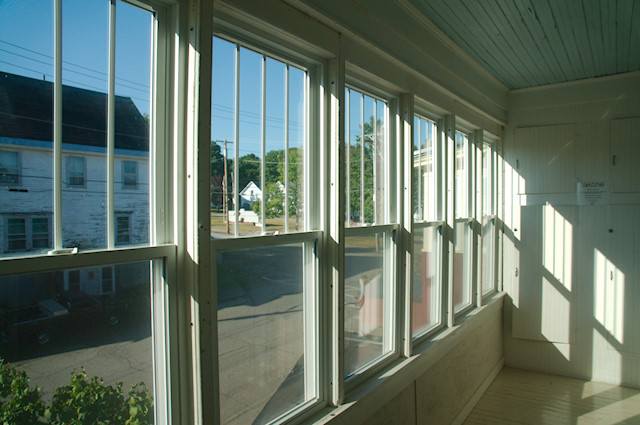 Today is a beautifully clear late summer day. Off trail, it's a day for jeans and sweaters and hanging out The Appalachian Trail Cafe.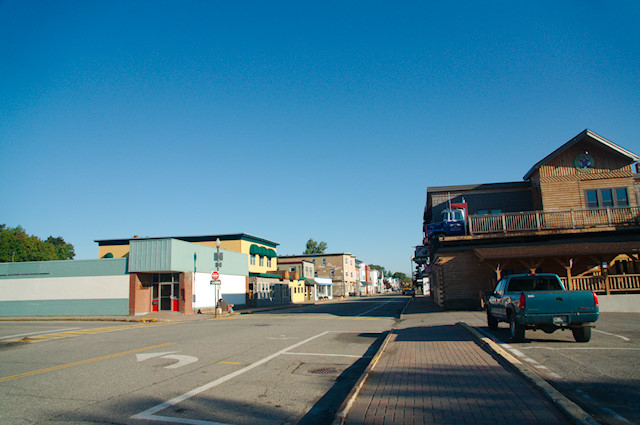 This afternoon it's back to the wilderness to camp with my family at Jo-Mary road and to resupply them in the morning for their last two 20 mile days. Tenacious Bling will hike again and I'll return to Millinocket for one last night on my own.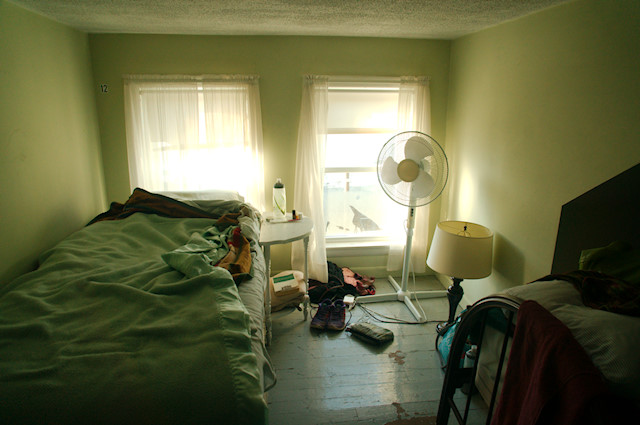 Only four more days, given or take one, of this adventure, where the road to Millinocket is nearly the road home.
Renee Tougas participates in affiliate marketing, including the Amazon Services LLC Associates Program. Whenever you buy something on Amazon from a link you clicked here, I get a (very) small percentage of that sale. See disclosure for further explanation.
You can subscribe to comments on this article using this form.
If you have already commented on this article, you do not need to do this, as you were automatically subscribed.