Last weekend off trail
September 15, 2014
I met Stephanie through Jill. I met Jill through blogging. Sight unseen, Stephanie hosted our family and four YWAM friends in her Canaan, CT home when we were hiking through the area.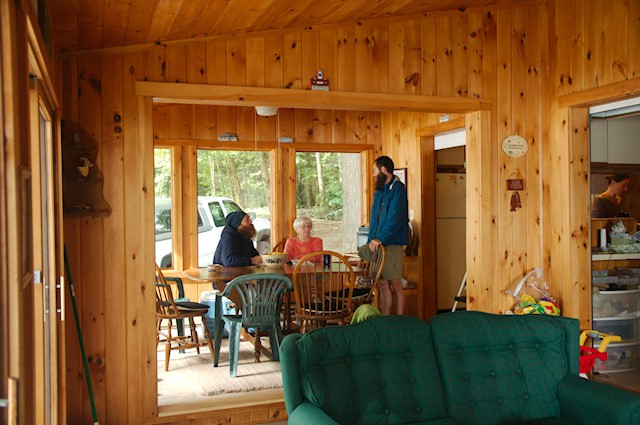 We all fell in love, well, at least fell into cozy friendship. Nine of us and five of them, ages 4 through 40 something spent 36 intense hours together of eating, drinking raw milk from their cow Sylvia, laughing, and eating some more.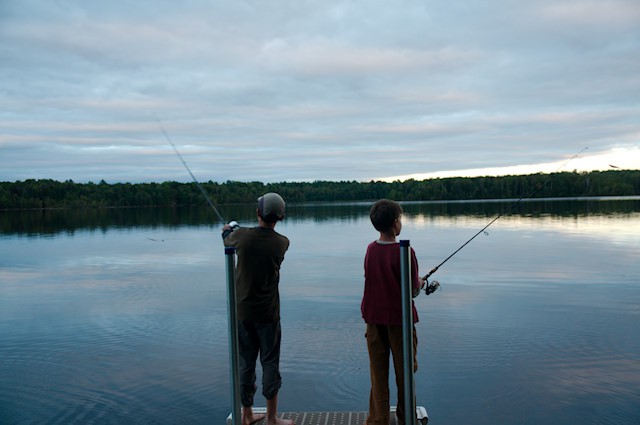 They insisted (actually hounding us with emails) that we come stay at camp when we reached Monson, ME. They found a cow-sitter and cleared their calendar, called Nana and said "let's have a party with a bunch of thru-hikers". And then they welcomed us with open arms, an open fridge, and open hearts.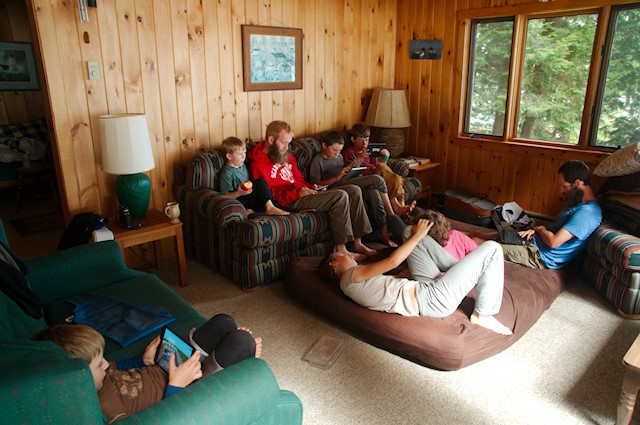 This time there are thirteen of us, plus six of them. Our family of five, my parents, three YWAMers, the three Amigos, Stephanie's family of five, plus Nana, the generous soul who owns the camp.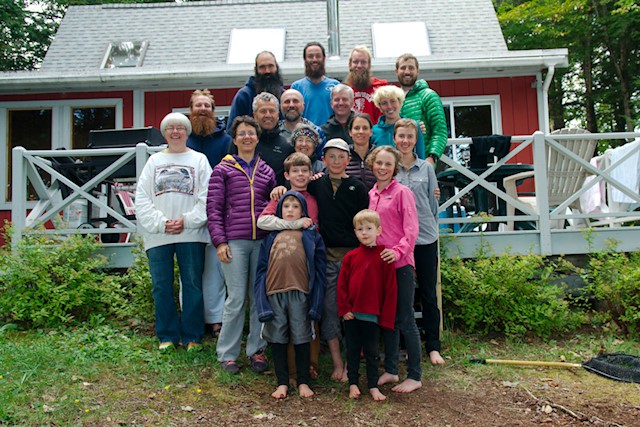 This weekend was our last hoorah with the thru-hiker friends who have become so dear to us. We have cried together, we have walked hundreds of miles together, we have laughed - a lot, we have prayed together, we have seen each other at our best and our worst. We have sacrificed for each other and we are committed to supporting each other, seeing this adventure through to the end.
Next weekend is the end. The end of this epic family journey. A journey shared, with unexpected intimacy and dependency, with strangers, friends and family.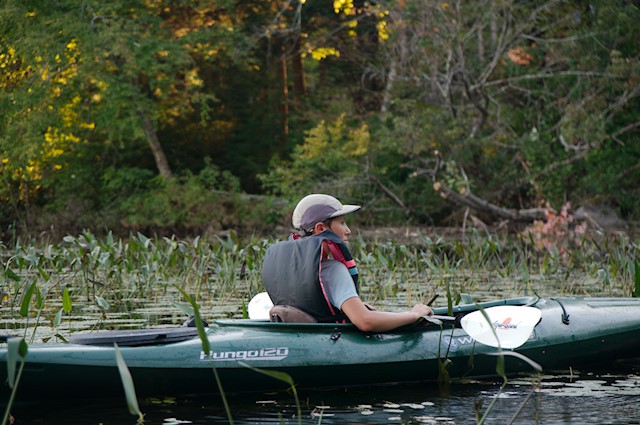 I can't begin to explain the importance of the relationships we've made while on the trail. It is relationship that has brought us this far and relationship that will bring us to foot of Katahdin next weekend. It is our relationships that will take us to the top, and down again.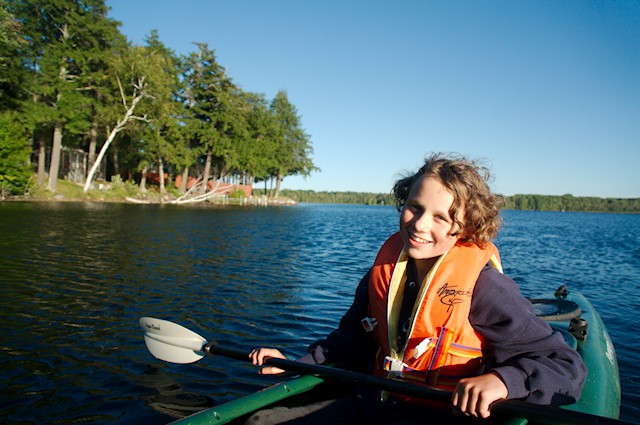 The friendships we've formed on the trail, the things we've learned about our family, and the people we've met are, perhaps, the meaning on the trail. Of course there is the importance of nature and the time for self-reflection and assessment, but even those lack depth and their raison d'etre, without the context of relationship.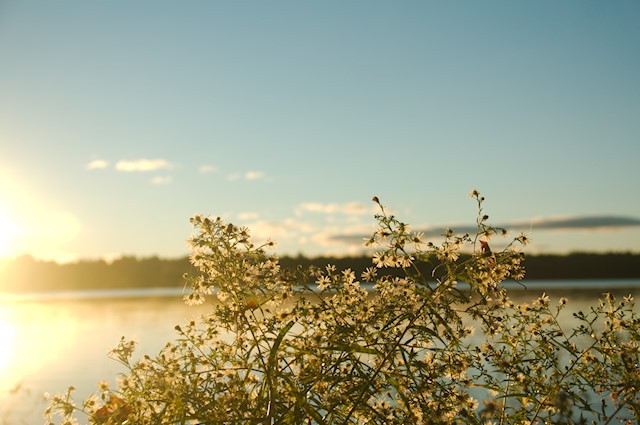 Why else do we evaluate ourselves and think of how to be the best version of ourselves if not to experience greater richness - love, understanding, acceptance, joy, kindness - in our relationships?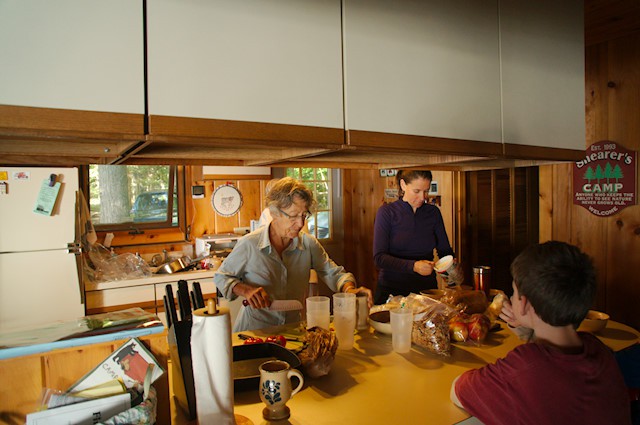 I have suffered a lot during this hike. (There is no thru-hiking without suffering.) I've ached physically and emotionally. But with Katahdin in our sights, watching the sun rise on the shore of this Maine lake, basking in the warmth and love of friendship and hospitality, I think it was worth it.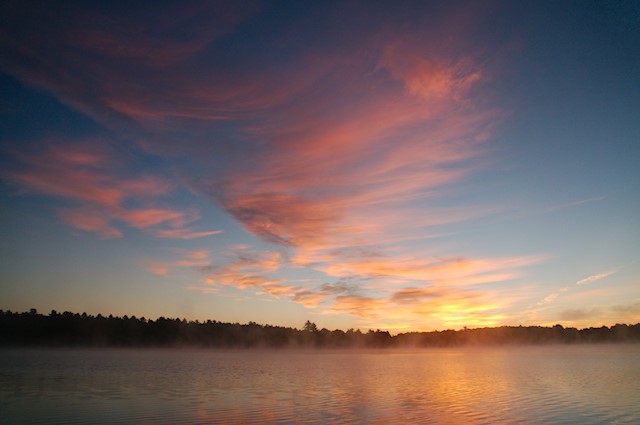 It was a bittersweet weekend, but mostly sweet. Maybe the end will feel the same.
Renee Tougas participates in affiliate marketing, including the Amazon Services LLC Associates Program. Whenever you buy something on Amazon from a link you clicked here, I get a (very) small percentage of that sale. See disclosure for further explanation.
You can subscribe to comments on this article using this form.
If you have already commented on this article, you do not need to do this, as you were automatically subscribed.