The heartbeat of family life
November 23, 2013
My maternal grandfather died this week after a long (91 years old), loving, and healthy life. He lived in Alberta, Canada where most of my maternal family lives and I am not attending his memorial celebration, which is today.
This is one of the costs of living far from family. I have gotten used to it over the years, but in times of crisis in never feels completely right. Even though all your reasons for living far from family were "right" decisions at the time.
If I let it, the guilt creeps in that I "should" live closer for times like this. I "should" live closer to a metropolitan area with an airport (flying anywhere from where I live is an ordeal). I "should" have more money in the bank which makes obstacles irrelevant.
But I do the best I can with what I have, which are words for a eulogy and Skype to connect with distant family. 
Even that I barely had time for during an especially busy week of family life. You don't plan for your grandfather's death and when it does happen so far away it doesn't directly impact your daily doings and so the show goes on. While you - granddaughter, daughter, wife, mother, sister – are, in your imagination at least, the central spoke of the wheel.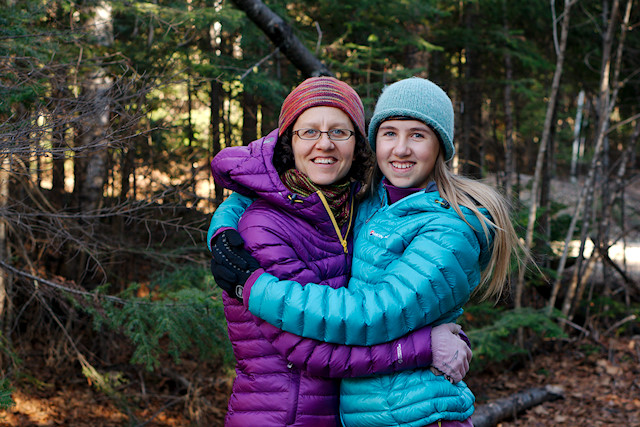 This web of family life that is often beautiful but sometimes hard, can feel taut with the tension of what is and what I wish could be. 
Beautiful and hard have been themes in my world for the past couple weeks. I see these two ideas juxtaposed each other everywhere I look and in what I read. 
I'm at home today. All by myself. 
My extended family is celebrating my grandfather's life and my heart is there. My family, Damien and the kids, are in another province competing in their first Taekwondo competition. I got an e-mail this morning about the medals the kids have already won. 
We planned for me to stay home today, while the family traveled for this competition, even before the news of my Grandpa's death. It is Brienne's 11th birthday party tomorrow afternoon. Her first friend birthday party since moving here two years ago. She is so excited. I have work to do to get ready for that. 
See what I mean about beautiful and hard? About the tension of family life, and the position we mothers find ourselves in – the central spoke of the wheel.
I am home so I can get party stuff ready. I want to bless my sparkly girl with special decorations and twinkly lights. We will be busy enough tomorrow morning baking cupcakes together and preparing the fairy crafts. Some of the preparation must be done today.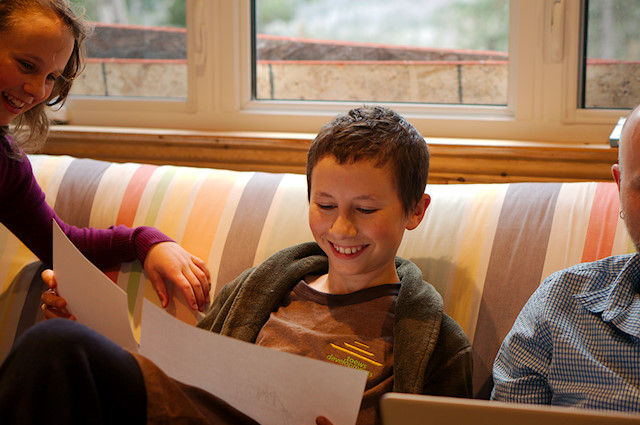 I am home today, alone, because I needed some quiet from the intensity of our family life this season. Intensity that the kids love and seem to thrive on. They are at that age. Slow childhoods give way to active teenage years, it's as it should be.  
I needed a break. Even if that break meant washing floors and hanging pretty lights.
It just so happens that right now my heart is stretched clear across the country. 
One part of me is on the Alberta prairies, where my cousins are messaging each other, planning what song to sing together this afternoon at Grandpa's memorial. We are a musical family and I long to be able to raise my voice together with theirs in a song of joy, thanksgiving, and remembrance for my grandfather's life and legacy, which was his faith in Christ.
Another part of me is in the woods of New Brunswick where my children are right now competing and my husband watches and dishes out breakfast, lunch, the many snacks and nutritious treats I packed yesterday to keep everyone fueled and healthy for a day of physical activity.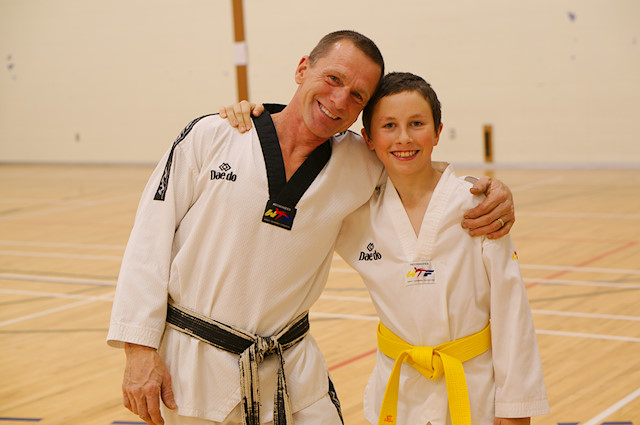 I will have the woodstove going when my family returns later tonight. We will celebrate Brienne tomorrow and I am preparing for that today. Enjoying the perfect quiet of a November snow. And I am crying because my family is gathered and I am not. 
And I am here at home. Not as forlorn as you might imagine, because it's really ok to feel the true heartbeat of family life – its joy and sorrows – together. Two sides of the same coin.
What I feel today is the deep appreciation for no noise. None. Even the outdoors is a quiet blanket of fresh snow. 
I am giddy with excitement at washing the floors and having them remain perfectly clean for about twelve hours or so. 
And only a parent knows the relief I feel at not needing to cook anything for anyone or answer the questions, "when are we eating? And what's for supper?"
I am happy for Brienne's anticipation of her birthday party and so very grateful that she has friends to share this celebration with.
Today I am sad that I can't be with my mom and her family, my aunts, uncles, cousins, as they celebrate my grandfather's life; as they give honor and glory to God for my grandfather's legacy – which was to give all honor and glory to God in everything he did and in his very person.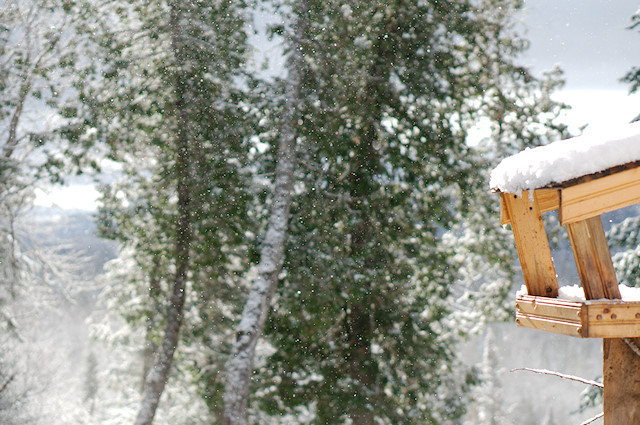 It's ok to cry and clean at the same time. To hold in my heart all these people who mean so very much to me. To celebrate birthdays and victories while mourning the loss of my grandfather and the pain at not being with my family today. 
Renee Tougas participates in affiliate marketing, including the Amazon Services LLC Associates Program. Whenever you buy something on Amazon from a link you clicked here, I get a (very) small percentage of that sale. See disclosure for further explanation.
You can subscribe to comments on this article using this form.
If you have already commented on this article, you do not need to do this, as you were automatically subscribed.