How to change the world (you know, let's pick something easy for today)
November 20, 2013
I don't have the answers to life's large and looming problems, but neither have millennia of philosophers, warriors, politicians, theologians, scientists, and writers. I live a privileged first world existence that sometimes handicaps me as much as it enables me.
And because of this - my privilege and the fact that my little thoughts will not change the world large scale, I feel I should keep them quiet. Let the people who do amazing things, like start orphanages in Africa, work to end sex slavery in east Asia or Houston, TX, or live completely off grid - let them write about how to change the world. They have the creds.
I'm just a mom, living in the woods, loving my husband and kids. I barely even tune into media. What do I know?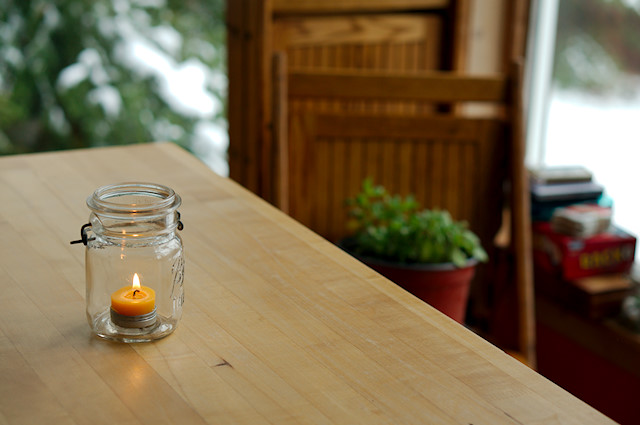 I'm not going to listen to that voice today, and so here goes nothing.
I want you to imagine...
Imagine the world you want to live in. I know it's hard. We're not children anymore. We've lost our innocence and a lot of imagination.
People have told us our dreams don't matter, that they are unrealistic, "that's not the way the real world works". (God help me, I don't want to be that voice in my child's life.)
You might use the following questions as prompts. In the world I want to live in, how would people treat each other? How would we treat nature? How would people view God? How would God view us? What would work and play look like?
Make a list of what that world, your dream world, looks like.
Now live that in your home.
Imagine your kids are all grown up. And you can send a letter back to yourself, from that imagined future to right now.
In that letter are the most important things you've learned through years of loving, living, and parenting. And in that letter, from your future self to your present-day self, there will be five things that really matter. Maybe six, or ten. But not too many, there can't be twenty things that really matter, ideals that you would sacrifice everything else for.
That letter, from you to you, might tell you the lessons that are most important to teach your children, or the secrets for living a happy family life.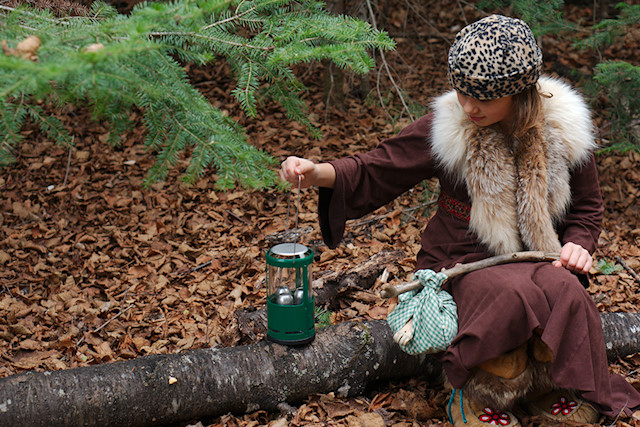 Now, when you're looking at your day, week, or month, and you're overwhelmed with getting it all done, those are the things you can focus on.
Imagine you don't have a homeschooling evaluation each month or the end of the year. How would you structure your days, design your curriculum, and envision your goals without someone looking over your shoulder?
You may not be able to get rid of the evaluation, nor necessarily should you, but the expansiveness of ideas, opportunities, talent, and strength should be the driving force in your homeschool, not fear of reprisal and failure.
Practically speaking, steer the ship in your own home and then figure out how to fit the evaluations and external assessments (if they are unavoidable) into your paradigm instead shifting your family goals into another paradigm.
You have dreams, ideas, values, knowledge, and beliefs that have the power to change the world.
Believe the power of change lies within your grasp, within your home, within your relationships, within your circle of influence.
Believe the power of change lies within you, because it does.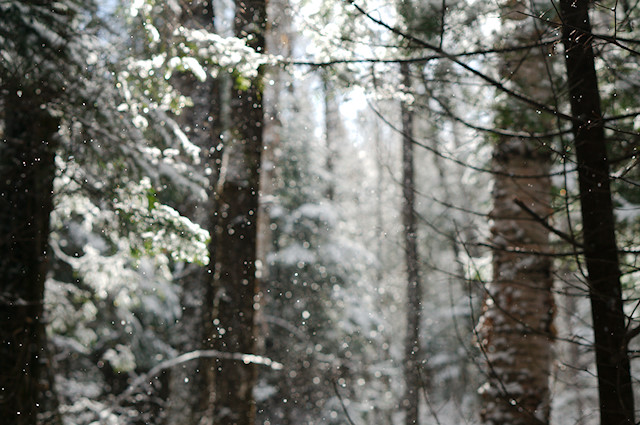 One of the most irksome phrases ever uttered is "that's not the way the real world works".
This phrase is usually spoken, or written, by a naysaying individual in response to someone who lives, educates, works, dreams, or believes differently than they do.
In defense of the naysayers, they often don't even mean to be this way, they just don't have an imagination for how things could be, only how they currently are.
You live in the "real world". You contribute, you spend, you earn, you love, you play, you work, in a real world. Your world. Make your world the kind of world you want to live in.
Nope, life isn't going to go according to plan and play out perfectly all the time. I'm not a naysayer, but I recognize this truth.
You will chaff against the things you want to change but cannot (other people for example). Your dreams will not all come true. You will feel challenged, every day. But that shouldn't shut down your dream-machine, or stop you imagining the life you want for your children, or stop you from making the life you want to live a reality, right now, today, in your home.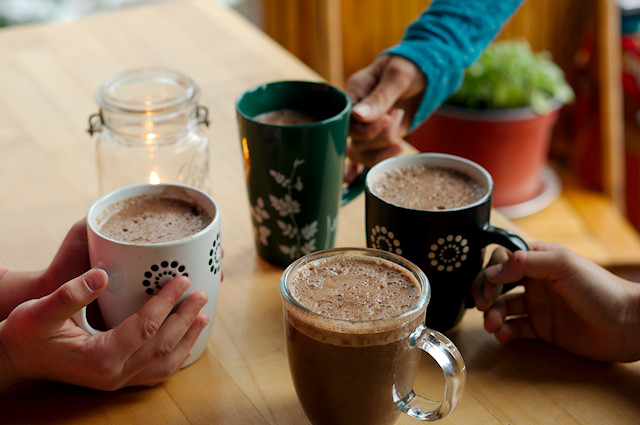 Stop listening to people who say "you can't do that", and start listening to those who say you can.
Stop listening to the people and internal voices who say "the real world doesn't work that way" and show them that in your home, which is the real world, it does.
What is the life you imagine for your grown children?
Do you imagine them pursuing ideas, making their dreams happen, contributing to their community, raising a family, living a mission? Live the life you want your children to lay claim to.
Success is too vague a word, so is well-educated.
Get specific. How do you want to prepare your children for an unknown future? (This is what education is all about.) Now live it yourself. Be that adult you want your children to grow into.
Imagine the world you want to live in and then go through your days like that is the reality. Create the change you want to see in your own heart and in your home.
This is not a burden message. You do not have to fix the world. You only need to live like you have the power to change your world, which you do.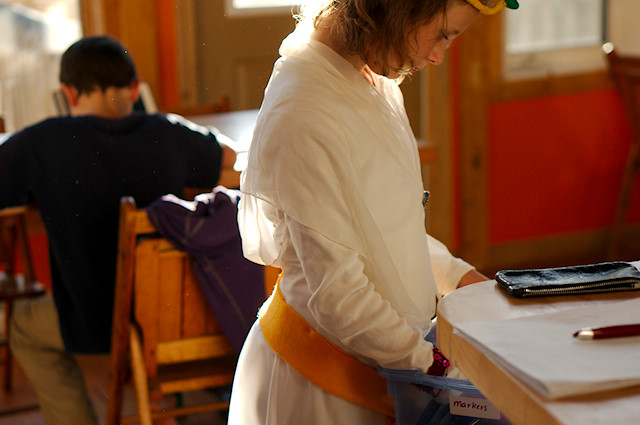 We are all created different for a reason. We have different roles to play, different burdens to bear, and different contributions to make. Don't diminish yours just because you can't solve malnutrition in Africa, afford a hybrid car, or rid your life completely of plastics and chemicals.
Believe the power of change lies within your home, within your relationships, within your circle of influence.
Believe the power of change... lies within your grasp, because it does.
Ghandi is quoted as saying,
If we could change ourselves, the tendencies in the world would also change. As a man changes his own nature, so does the attitude of the world change towards him. ...We need not wait to see what others do.
Ghandi has also been quoted as saying,
Be the change you wish to see in the world.
Whether Ghandi actually phrased it that way is disputed. But it doesn't really matter who said it. The sentiment is true.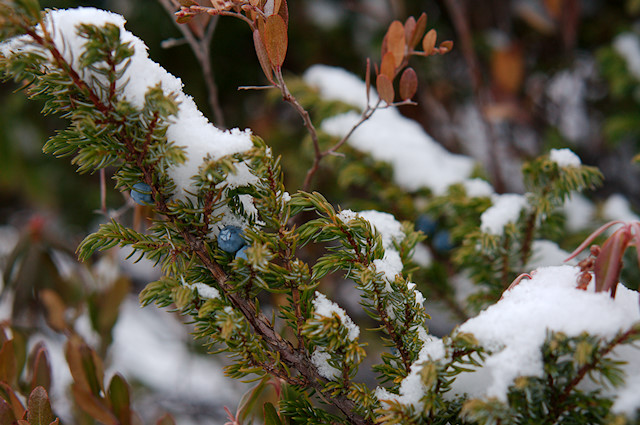 I want to challenge you to apply that to your home, your family life, your homeschool.
If it helps, make yourself a list or write yourself a letter that starts like this:
I want to live in a world where....
And then build a family homeschool and culture of doing those things. You will change your world, your children's world, and the people whose lives you touch.
"The business done in the home is nothing less than the shaping of the bodies and souls of humanity." – G.K. Chesterton
(thanks Mystie for always reminding me of this)
Renee Tougas participates in affiliate marketing, including the Amazon Services LLC Associates Program. Whenever you buy something on Amazon from a link you clicked here, I get a (very) small percentage of that sale. See disclosure for further explanation.
Filed Under
Resource Library
You can subscribe to comments on this article using this form.
If you have already commented on this article, you do not need to do this, as you were automatically subscribed.