The hardest part is getting out the door
January 8, 2014
My initial resistance to hiking the Appalachian Trail was a physical one. Some people seem wired for physical challenge. I am not one of them.
That's a lie. Human beings are wired, designed, created, for physically challenging and demanding situations.
That doesn't mean I always like it.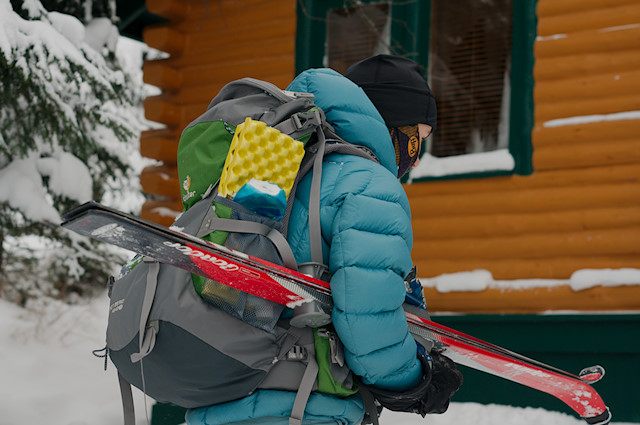 Without knowing me in person, and hearing me kvetch and complain, and sometimes cry on the trail you wouldn't necessarily know that being comfortable with hiking and backpacking have been hard won battles for me.
I'm slightly bewildered, unsure of how to respond, when people tell me, "I could never do that", like somehow I'm specially qualified for the physicality of thru-hiking when they're not.
You may never want to hike, backpack or long distance hike, but that's another issue entirely. Never is a state of mind more than being.
People might assume it's the children who have held us back on the trail, the children's needs that have challenged us the most, the children who have given the most push back. Not so.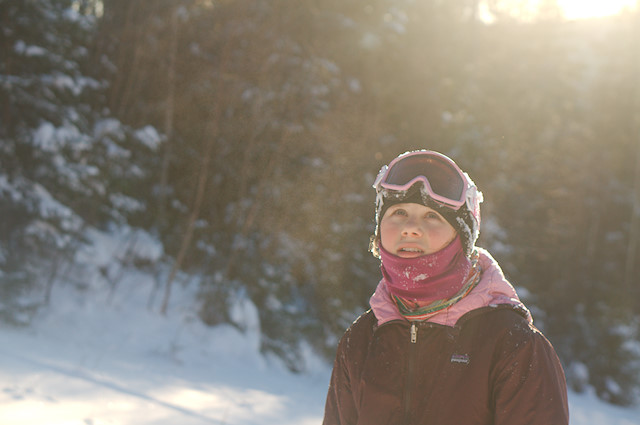 Without a trace of unkindness to myself I stand up and acknowledge that for a couple years I was the limiting factor in our hiking adventures. My attitude mostly.
(This isn't to say the children don't push back. But the resistance is almost always limited to the hours prior to getting out the door. The hardest part is getting out the door. Once we're on the trail, running, hiking, skinning up, skiing down, whatever, everyone's on board. Funny how that is.)
My resistance, my push back, it wasn't glaringly obvious to anyone except my family but it was there. Damien and I worked through it. I've written about it. And my trail breakdowns are memories we now laugh together about.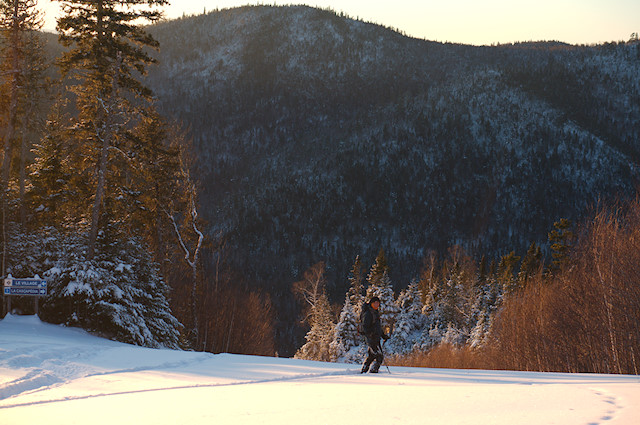 We got through that bump in the road. We can get through this one. And the next. And the next.
I may have thought the most difficult part of hiking the Appalachian Trail was going to be physical but I'm thinking now it might be something else entirely.
The most difficult part is what has always been the most difficult part - getting out the door.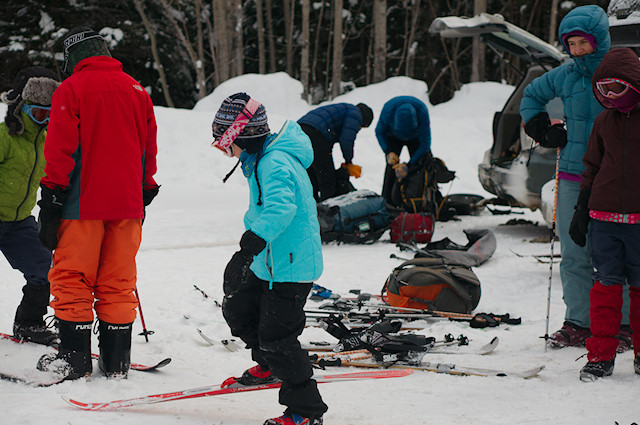 Of course, I'll get to the trail (83 days away) and re-realize, once all the work of getting there is done that, oh yes, hiking will be the most difficult part. The most difficult part in that moment yes, but in the whole scheme of things, I don't think so.
The physicality of backpacking takes one type of commitment. Getting a family out the door to start that adventure takes another.
I'm not going to list all the challenges that face us before we hit the trail. The challenges themselves, which will stretch me to my mental and emotional limits, are not the point here.
We all have challenges to overcome.
The question is do we sit on our butts and let the enormity of the task wash over us like a tidal wave, or do we do the work and get those butts out the door?
In the coming weeks, I'd like to un-package what this looks like. "Get up off your butt and get out the door" is a great message and all but how do we actually do that? You and me. In our homes, in our marriages, in our parenting, in our homeschooling, in our health and personal wellbeing?
How do we push against, and through, the resistance? How do we push back against our "push back" in healthy ways? After all, our bodies have feedback loops that we must listen to.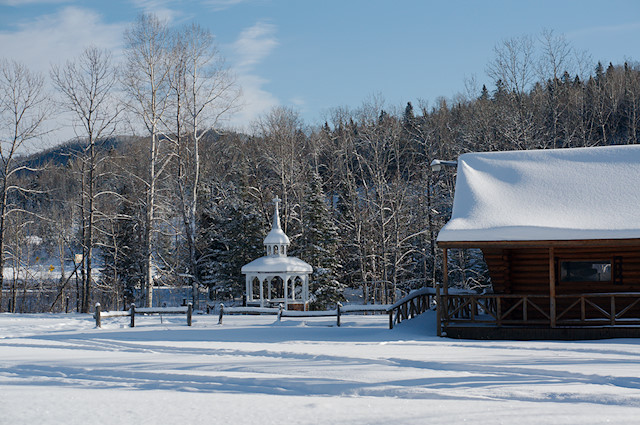 I don't have special access to the answers to these questions. I don't have it figured out. I am entering this New Year stripped bare and mentally trembling with the task at hand. I am living one day, one morning, one afternoon, one evening at a time. I will find answers to these questions only through living this.
And like I told Damien last night, I don't want to "just get through" these intense three months. This is just as much a part of the adventure as starting the trail. I want to appreciate all of it.
The hardest part is getting out the door. And maybe also not wishing yourself out the door too soon.
Renee Tougas participates in affiliate marketing, including the Amazon Services LLC Associates Program. Whenever you buy something on Amazon from a link you clicked here, I get a (very) small percentage of that sale. See disclosure for further explanation.
Filed Under
Resource Library
You can subscribe to comments on this article using this form.
If you have already commented on this article, you do not need to do this, as you were automatically subscribed.