The best we can with what we have
March 27, 2015
I received a copyright inquiry this month from someone who wants to use one of my photos for an art project he's doing.
I was happy to give my consent, and appreciated being asked. The request sent me back into my photo archives looking for the original. It's an old photo and I never did find the original. (I'm sure I still have it, I just can't recall which year to look in.)
My photo wanderings landed me in March, six years ago.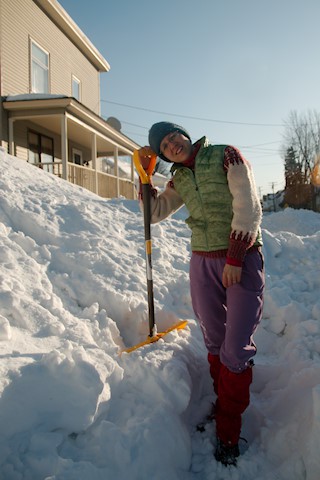 And while the rest of my family slept-in on a quiet, snowy Saturday morning, I spent some time remembering our family's past, our family story.
March 2009 was not a spectacular month, as seasons go. By most accounts it was a "normal" end-of-winter month. We didn't go to Disney or take a vacation south. We went to the farm to see the lambs, and indulged our sweet tooth in Maine Maple Sunday.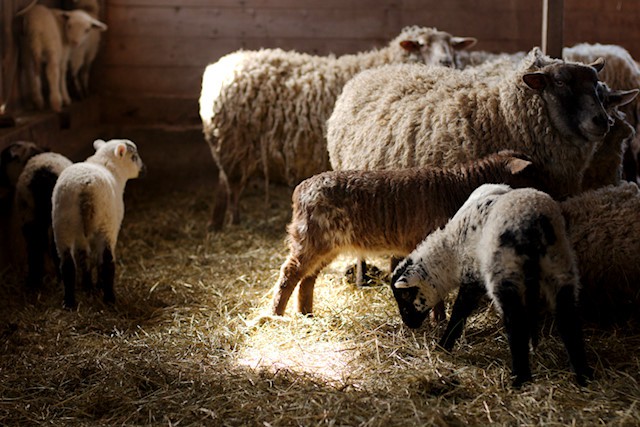 In some ways it was a very painful month.
Damien's father died after a very long battle with cancer followed by ALS. Damien went back to Alberta at the very end of his father's life and stayed for his funeral.
In some ways it was a stressful month.
In my photo archives I see pictures of our rental suite, newly painted. We must have been between renters, which I always find stressful.
And I'm sure between the unexpected travel back west and our house-related expenses things felt tight.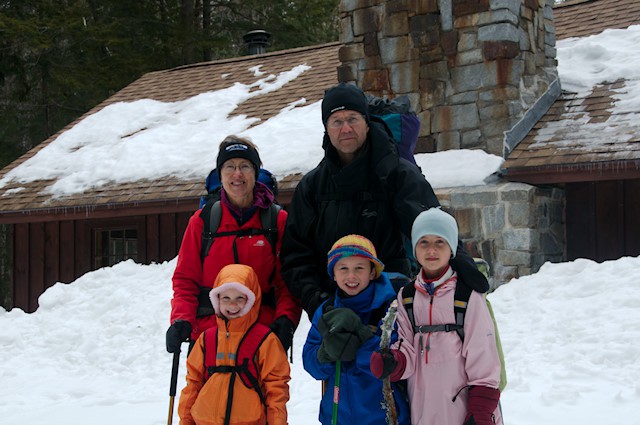 I know all of that happened but the photos from that month don't communicate pain or stress, they tell a story of mini-adventures, creativity, the promise of spring, visiting my parents, and being in nature.
They tell a story of love and joy and you know, doing stuff as a family.
This month, March 2015, had its own pain and financial stress.
Last December, Damien made the decision to put all his working eggs in his technology basket as a means to increase and stabilize our income, something that is important to my wellbeing (I need stability) and our family's wellbeing at this stage of raising kids (it simply costs more to raise teens).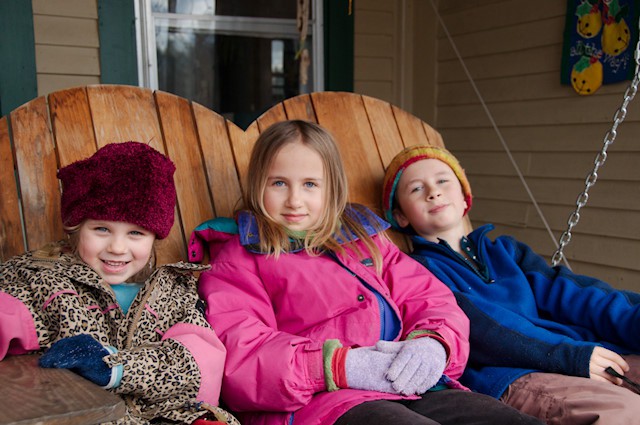 "The program" is well underway. Damien has good clients and started a new business with another engineer friend. It's all well and good but the timing of billing and payments is something that easily causes me stress because I really like certainty, knowing what I can count on and when. In this regard, I miss his salaried employment. But in all other aspects self-employed, location independent, and at-home work fits our family really well.
That's the stress, but the pain comes from how I handle this stress (based on my thought patterns) and how I then communicate this stress to Damien.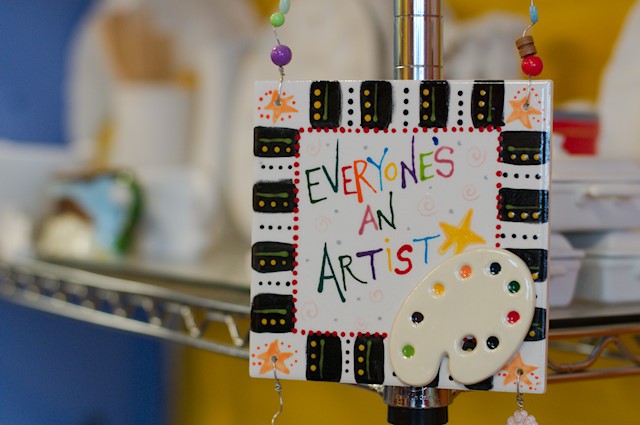 Part of my healing is to take care of my mental health and this means understanding where and how my thoughts turn toxic and how to change that. And so I've been really working this month on my thought patterns and my communication with Damien, but these changes take time, and I've not yet arrived.
The living goes on in spite of "how on top of things" we are. In spite of how much money is in the bank at the current moment. (Not much, we just bought our first-ever brand new car, gulp.)
My visual cruise through March 2009 was a reminder to me of the things that matter in my life. A reminder that none of us get out of here alive and so what will we do with this one precious life?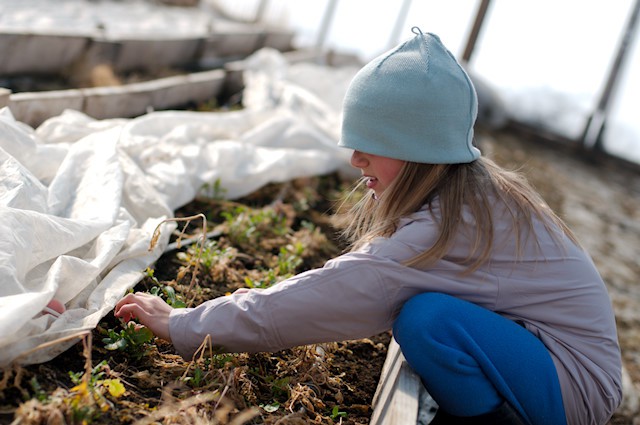 Remembering that "normal" month from six years ago (Celine was only 10!) was a much-need reminder for me of the importance of investing in our family, of doing things with our kids, of living together.
The first day of March 2009 was the last day of our first winter camping trip. An experience my parents drove all the way from Nova Scotia to participate in. Thanks Mom & Dad for being there for so many of our family camping trips.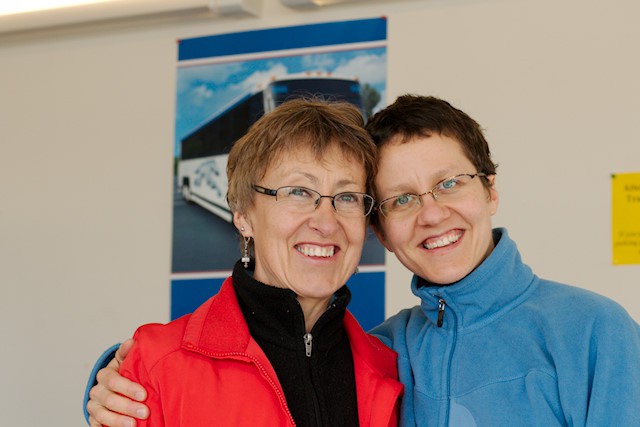 We had a belated-birthday pottery party for Laurent. We went for walks in our neighborhood and late winter hikes in Maine's western mountains. I took the kids to the children's museum, mom came during Damien's trip west and we enjoyed Maine Maple Sunday, and there was the All-Campus Gala at the college where Damien worked, the kids' first formal dance.
It was a good month.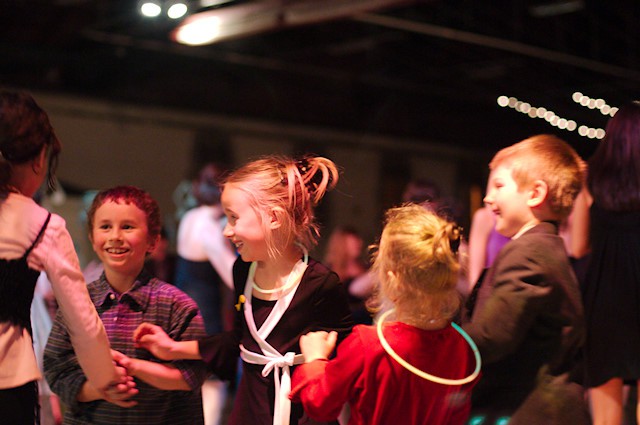 When we came off the trail last September I was pretty burnt out. I feel like I gave and gave out so much of myself to make that happen. I sacrificed things that were important to me (I didn't realize how important they were to me until they were gone) to help our family achieve that goal. I struggled with my thoughts and my toxic thoughts, without the means or skills to really cope with that.
I have never regretted our hike, but I regret the pain I experienced in the process. I wish that hadn't happened.
We came home from our hike completely broke, less-than-broke, as we had to open a line of credit to start our life again. (And no, this was not part of the original plan.)
I came home with a stress fracture and a weary spirit. My relationship with Damien was strained. We were as committed to each other as ever, but our affection for each other had been stretched thin from all we had given to have this adventure with our kids.
So the situation wasn't particularly pretty but nor was it dire. We have a very good thing going in our relationship as a family. Damien and I have each invested our lives, as most parents do, into raising our kids and it was our mutual love, all five of us, that held us fast.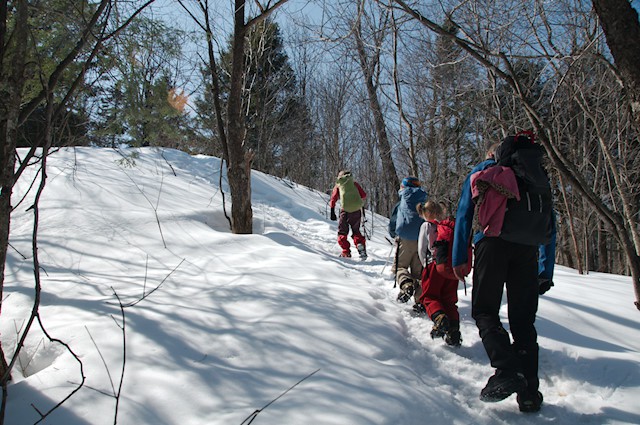 When I look back at March 2009 I see that Damien and I did the best we could with what we had.
When I look back at our hike I see the same truth.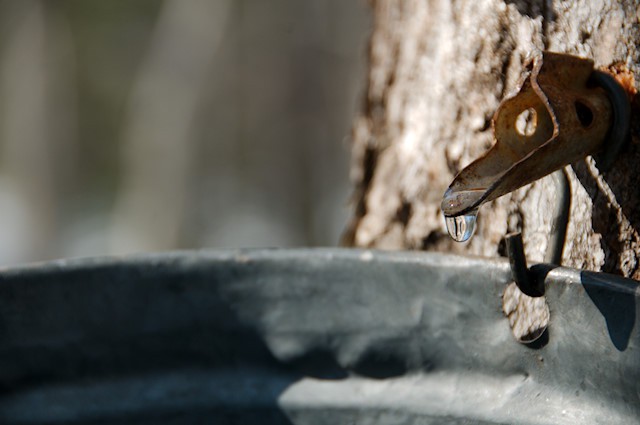 I love money in the bank, not to spend, just to have. I have to balance this tendency of mine (which is good for our family in many respects) with our need for adventure and spontaneity, our need to say yes to dreams and yes to goals; our own goals and our children's goals. I often have to say yes even when I don't know how we'll make those things actually happen. This is a constant tension for me.
But we keep striving to do our best with what we have because money in the bank, no matter how safe it might make me feel, doesn't hug me. Money in the bank comes and goes. That is the nature of it. But these people are permanent in my heart. And it is my relationship with them that is the strength and security in my life.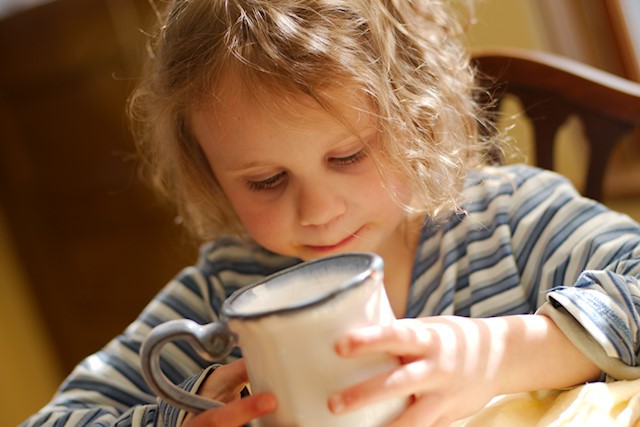 Looking back at March 2009 and considering our adventure last year, I see the importance of doing things together and giving all you can, which is going to vary according to our station and season of life.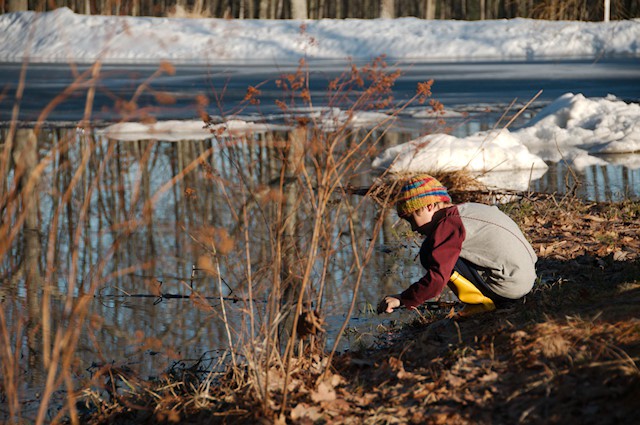 All of us have different financial means. Each of us were born into a time and place we did not choose and we fill seven billion or so unique niches on this planet. Almost everyone I know feels the constraints of limited time and money.
And so I don't think it's what you do as a family that matters so much as that you do something. Something, or somethings, that root your family in relationship and experiences. Experiences that will help form your family identity and family culture, making the memories that become family history, your story.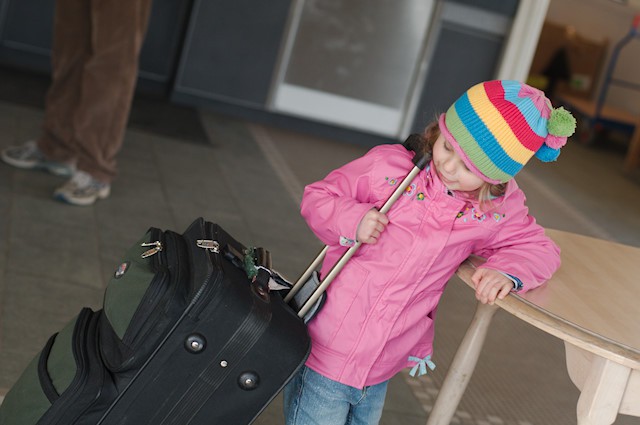 I don't believe there is a financial formula that we can all apply to our lives that will guarantee success or wellbeing. (Though there are sound financial principles like spending less than you earn which increase your odds of financial wellbeing, and overall wellbeing.)
And having a good life is not about the specifics. It's not about being a modern-day homesteader, hiking the Appalachian Trail, living in an RV for year, the trip to Disney, raising sheep, going to Europe, or buying a cabin on a lake.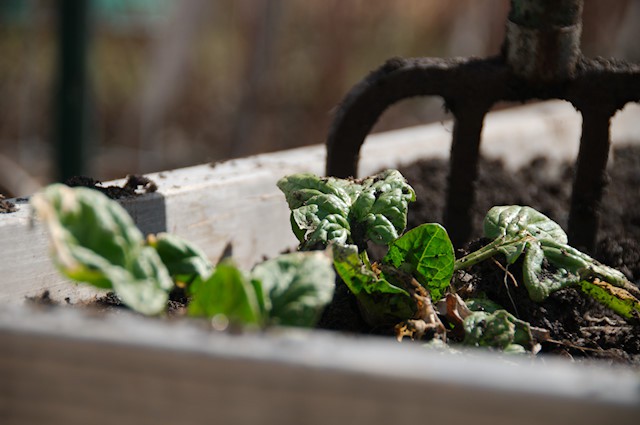 It's about doing the best we can with what we have. And putting our best into nurturing and building our relationships.
(All the photos in this post are from March 2009. The beginning of the month saw me shoveling a lot of snow and by the end I was working in my garden. Ah, Spring.)
Filed Under
Resource Library
You can subscribe to comments on this article using this form.
If you have already commented on this article, you do not need to do this, as you were automatically subscribed.