A goal-driven curriculum
March 18, 2015
I've written quite a bit about curriculum planning through the years.
Even if you're fairly low key about this in the early years (and you absolutely can be, though setting even a basic pattern for your planning can help you as you get into the later years), it seems obvious to me that planning and record keeping becomes more important in the high school years because more is on the line.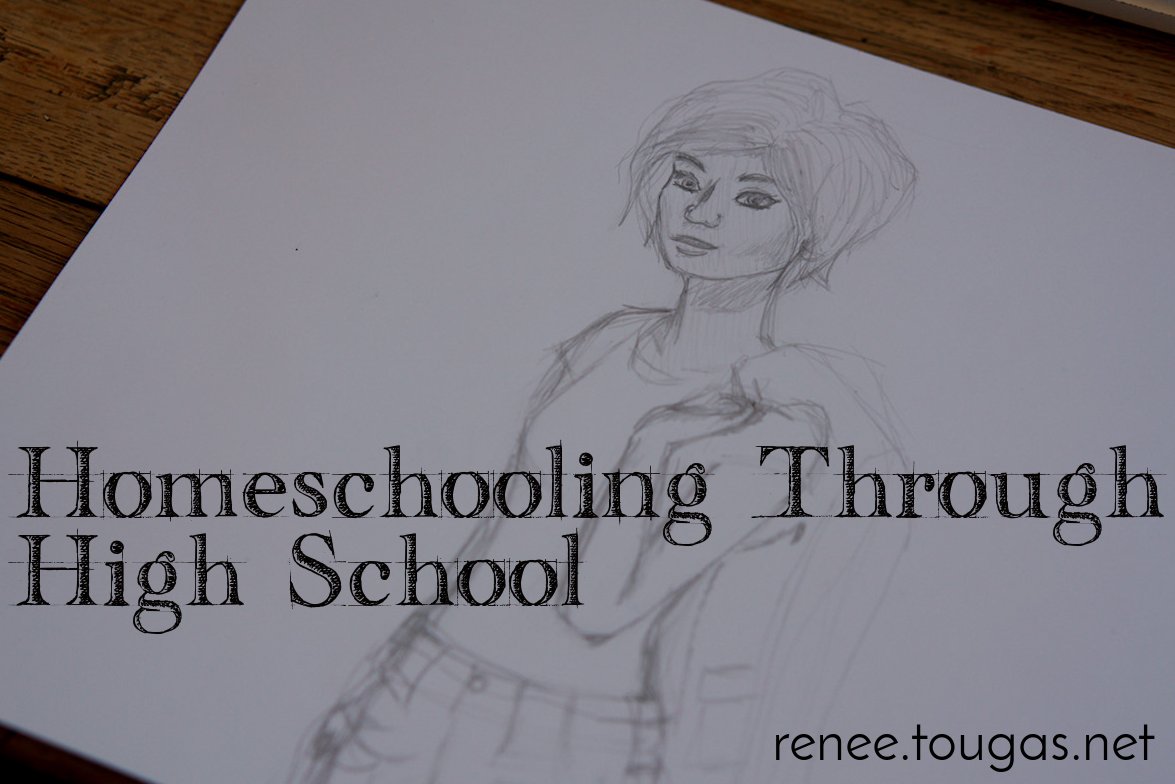 These are the years that set the foundation for post-secondary studies, if your student goes that route, and I'd like to have my ducks in a row for that possibility.
There are two main parameters, or pillars, I use when planning a student's curriculum.
Two guiding principles form the first pillar of my curriculum planning, those principles are our family values and our core educational objectives.
Here are my educational goals from a post I wrote five years ago:
When our children graduate our homeschool we want them to have:
An understanding of who they are, their gifts that can be used to help and serve others, their place (one of love and mutual need) within our family and community.
A strong foundation in our faith of loving God, following Jesus, loving people and their unique place within the church.
A working, hands-on knowledge of successful home and family life.
A healthy body, spirit and mind to fulfill whatever it is God has for them to do.
A basic knowledge of the world through the lenses of history, geography, nature, science, math, music, art, language (& other disciplines). Learning in these disciplines to be taken to the point necessary for further studies if they should so choose.
The ability to process information, solve problems, communicate and make sound decisions.
A respect and appreciation for and comfort in the natural world.
A life long sense of adventure and hope.
In short, we want our children to have what every good parent hopes to instill:
the roots our children need to feel secure and the wings they need to fly.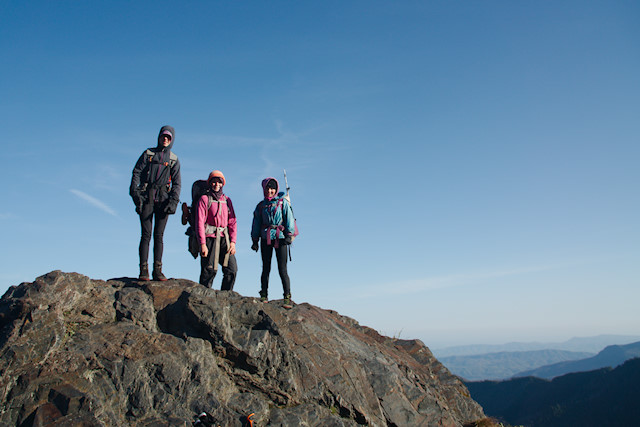 Charlie's Bunion, Great Smoky Mountains National Park, TN 04-23-14
Somehow, through the years this simple list has become our de facto educational goals. Which is funny considering it took me about 10 minutes late one autumn evening to write them out after a particularly stressful time of seasonal transition and insecurities about our children's education.
There hasn't been any need to add to this list since it covers all the bases and emphasizes our strongest family values.
The second guiding pillar of my curriculum planning is knowing my child and meeting their unique needs for this particular school year.
I do this by asking myself some basic questions:
Who is my child? (answering this includes knowing their personality, interests, love languages, etc.)
What does she need right now to help her succeed?
What might she need in the near future?
What knowledge, skills and aptitudes need work?
What are her strengths? What are her weaknesses?
What are her goals? (immediate or longer term)
As my children have gotten older I work collaboratively with them to answer these questions, and build a curriculum around that.
The overarching educational goals (pillar one), together with the answers to these questions, are the starting point for me to create an individualized course of study, or curriculum, for each of my students.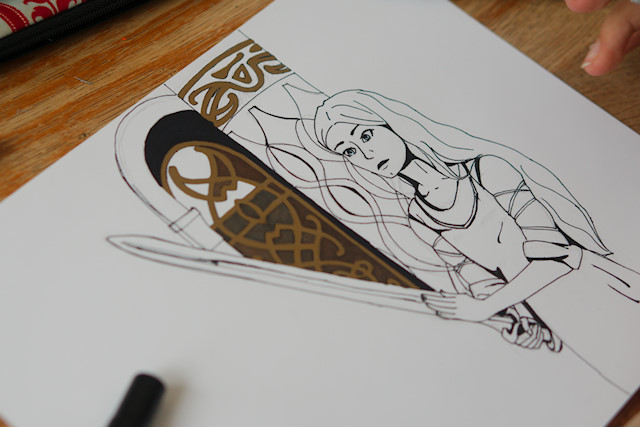 A shift to a goal-driven curriculum
For the first time in our homeschool history one of our kids has a driving, fairly long-term goal that they are working towards. And this self-directed goal is shaping her curriculum and schedule this year.
Céline's goal is to go to C2E2 in April.
Céline has been dreaming about this since before our hike, and it was on the hike (during those long days in Virginia no doubt) that she determined to set this as a goal for herself when we got home.
What is C2E2? You can click the link above but basically it's a comic convention in Chicago that brings together "the latest and greatest from the worlds of comics, movies, television, toys, anime, manga and video games".
Like other comic conventions, C2E2 is a celebration of comics, movies, TV, pop culture, gadgets and gizmos of the sci-fi variety. It's a place where people go to get their "geek" on, to cosplay as their inner super hero, to hob nob with animators, writers, producers, costume designers, and actors from the world of comic books and pop culture.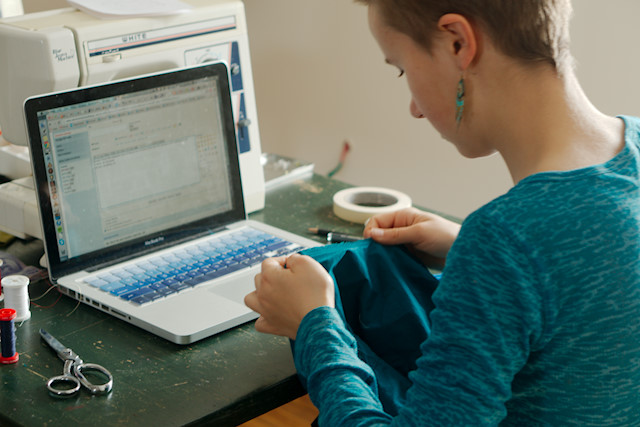 What is most fascinating to me, the parent, mom, and non-comic reader, is how uniquely Céline this goal is.
I would never have imagined it would be a goal like this that would motivate Céline to get a part time job, just as I could not have anticipated a role playing game project would fuel the desire to learn Japanese.
The desire to go to, and participate in, C2E2 is somewhat similar to a project, but it's more of a goal (I see projects as producing something) in which small projects and other activities will help her meet that goal.
C2E2 means researching a cosplay character, sewing a costume, making travel arrangements, buying plane tickets and booking a hotel.
Céline is responsible for all her costs associated with the trip: her costume, her flight and hotel arrangements, her event ticket, her food while she's there. It's all on her dime. This meant getting a job.
We've assisted her along the way, helping her find a job, driving her to the fabric store, being a sounding board for costume ideas, reviewing flight and hotel prices, letting her use our credit card for reservations, and of course, the biggie: paying for Damien to accompany her (and no, he won't be going in character).
We are here to help, to remove what roadblocks we can, and assist her in moving past and through others, but the work is hers. The computer tech work she does to earn her money, her relationship with her supervisor, her sewing, her research and budgeting, all hers.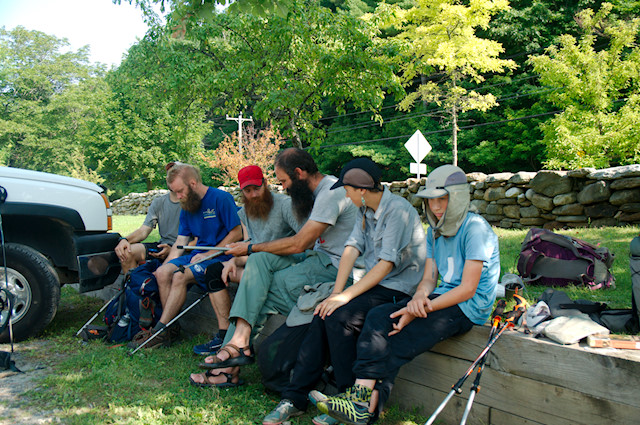 US-20 just past Upper Goose Pond Cabin, MA 08-05-14
Flint, Survivor, Ungerwhere, Mountain Light, Padawan, Otter
Not what I expected
When my kids were little, and I was a newbie at the the practice of interest-led elementary education (we had already been doing it for years as "preschool") I had to fashion some idea for myself of how it all might play out.
I couldn't simply steer the ship into a future educational void called "the unknown territory of interest-led high school education". (This was before I read Leadership Education: The Phases of Learning, which gave me a guide to follow and even a language for what we were hoping to achieve. This is where we picked up the term Scholar Phase.)
During those first years of homeschooling, here's what I imagined: giving my children lots of time to play, explore and discover in their childhood, while fostering a love for reading, outdoors, creativity, and being together (some of our key family values) would give them a solid foundation from which to know and understand themselves. And ample time, oodles of time was my goal actually, to develop innate talents, interests and passions into skills, aptitudes and knowledge.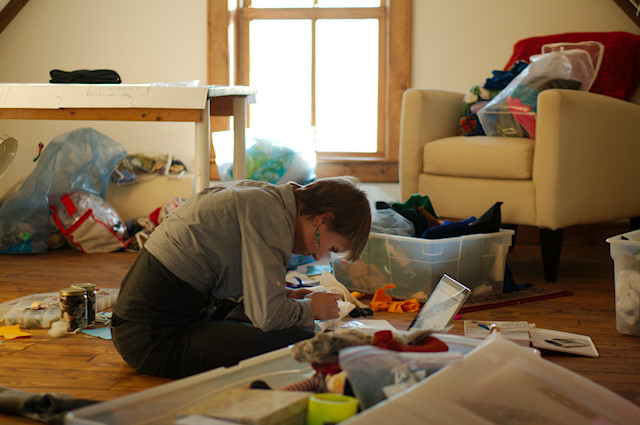 Céline working in her studio loft bedroom
I believed that this self-knowledge, together with the skills and self-discipline they would naturally develop from working on their interests and their participation in home and family life, would then translate into a clear career path in their high school years, which would inform and shape their studies.
I was still fairly biased from my own high school years which were very "tracked" towards university admission, with an emphasis on career preparation.
My experience has taught me I was right on the first assumption and little off the mark on the second.
As my oldest has entered her high school years and my middle child is on his way there, they appear to know themselves quite well and have all kinds of skills, aptitudes, and knowledge that are focused around a few core themes, completely unique to them.
Yes, we have family values and interests, and educational goals, but our kids are their own people. We knew this when they were younger, but as they grow through the late elementary, middle and high school years, we see this so clearly.

Harriman and Bear Mountain State Parks, NY 07-25-14
This fairly solid grounding in who they are (of course my kids are still figuring this out, as am I) together with a unique skill set, knowledge, and aptitudes has not magically given them insight into a career path, therefore an educational path to reach that career.
But what it has given them is interest-led goals to work towards.
As they reach the scholar years, and are in the scholar years, our teens have become more goal orientated. These are not goals related to honor roll, entrance exams, or what they want to become some day. These are goals related to who they are now and what they want to do now.
These are not CAREER GOALS (I feel that should have a booming echo-y voice). These are goals for today, tomorrow, this month, the next six months, and more recently, one year.
I had thought that interest-led learning would eventually facilitate a self-directed career and post secondary education path. I still believe this but I don't think it's going to look like choosing a possible career, with laid out educational track, at age sixteen. At least not for our oldest.
I have a hunch our children's adult vocations, and the educational routes necessary to get there, will unfold in unexpected, interconnected, and serendipitous ways. We are already on this path with our oldest but we are not rushing decision-making in that process.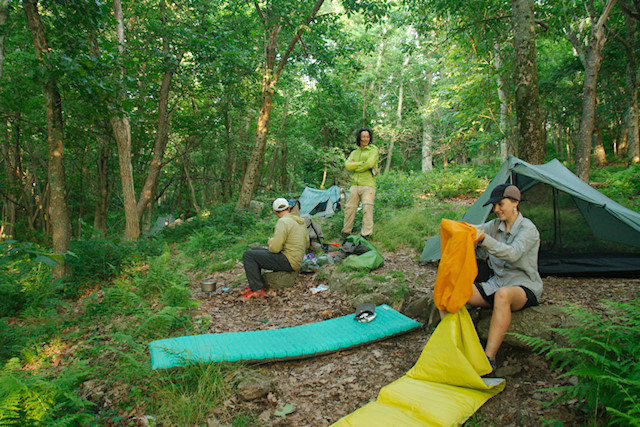 camping at Rock Spring Hut with our friend Loon,
Shenandoah National Park, VA 06-23-14
We don't pester our kids with "what do you want to be when they grow up?" questions, or pressure them to make decisions about this. But we are always looking for ways to springboard off of their interests, experience, and skill set presenting possible post-high school opportunities, in both employment or further education.
Nor do we build a high school curriculum around a "just-in-case" mindset. "We know you really love x and have a whole bunch of skills in y and are building experience in z but you're young and since we don't know what the future holds you should take calculus, just in case.
Which begs the question, what about calculus? You might be thinking, "so what if your kid has a job and can get herself to a comic convention (renew her passport, make hotel reservations, and sew) what about the other stuff... literature and physics, essay writing and algebra?"
Glad you asked. (And trust me, you have asked. I've been asked some variation of this question since we started homeschooling nearly ten years ago.)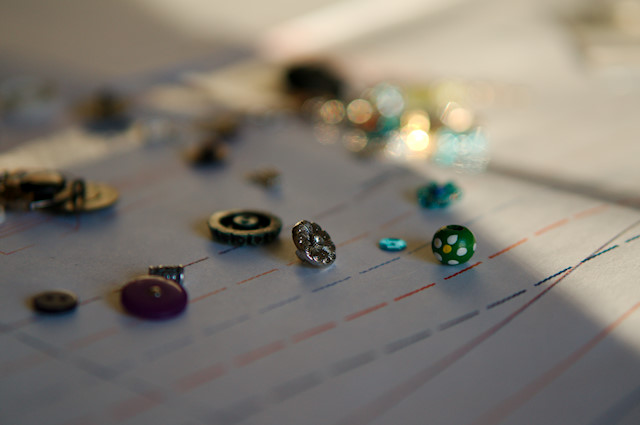 I'll be dealing with that question in future high school posts. I also hope to take a short parallel detour on the route marked "My kids are uninspired, they don't have any goals or projects, what should I do?" That last question, my kids are uninspired what should I do, is something I have been coaching around and exploring philosophically for sometime. I have decided to address that question as part of a larger writing project I am doing on homeschooling. The release date of that project is TBD. But a link will for sure be provided here when it is published.
Written with permission and editorial input from Céline.
Filed Under
Resource Library
You can subscribe to comments on this article using this form.
If you have already commented on this article, you do not need to do this, as you were automatically subscribed.