Summer Stories ~ Moving and Making Home
September 12, 2015
Welcome to Summer Stories, a series of photo-posts telling the story of our first summer in Montreal. It's not officially fall until September 23rd, and so I'm indulging my love for summer and my gratitude for the gifts of this particular summer by squeezing a summer's worth of photos into the season's remaining days here on the blog.
Today's Story: Moving and Making Home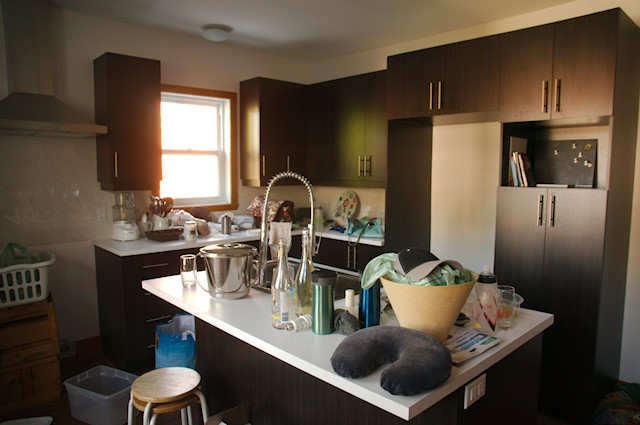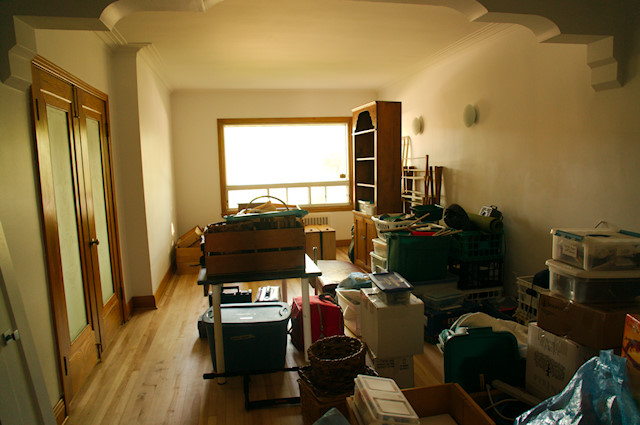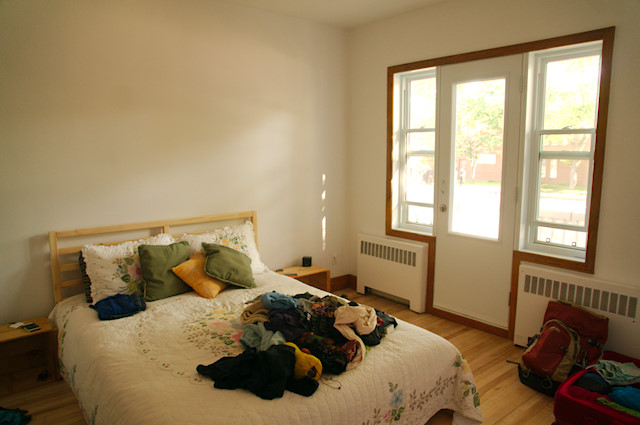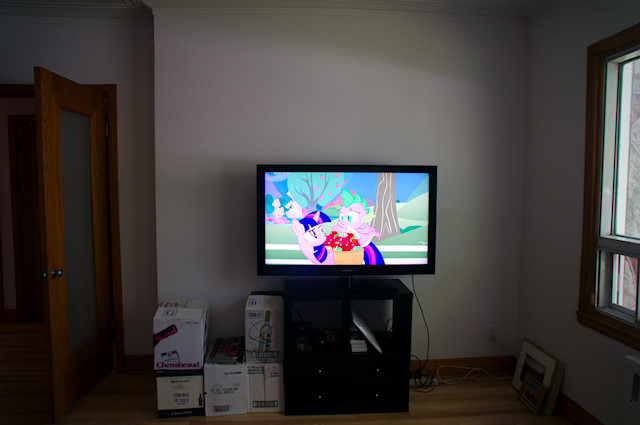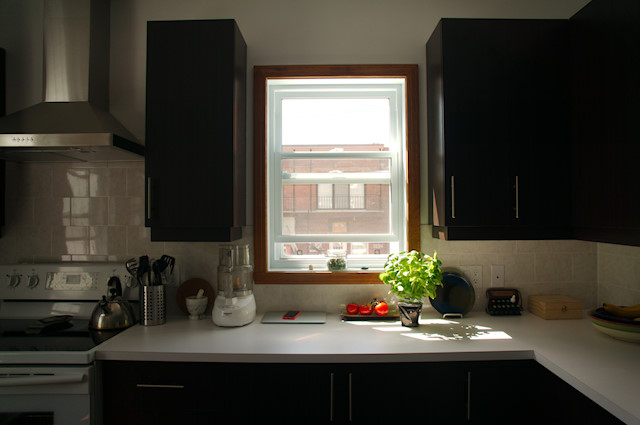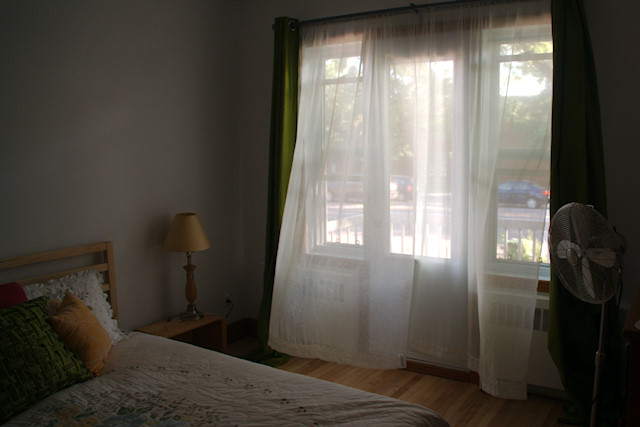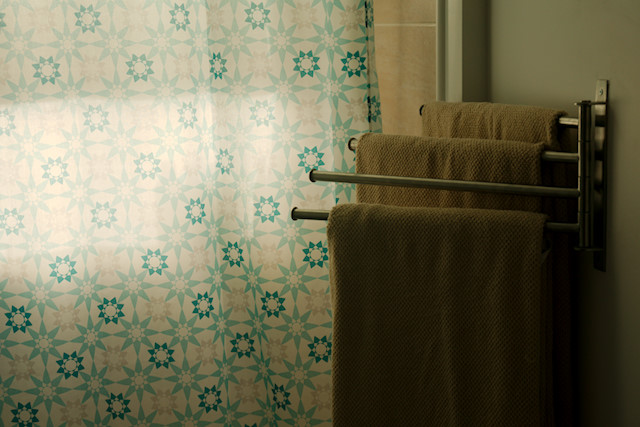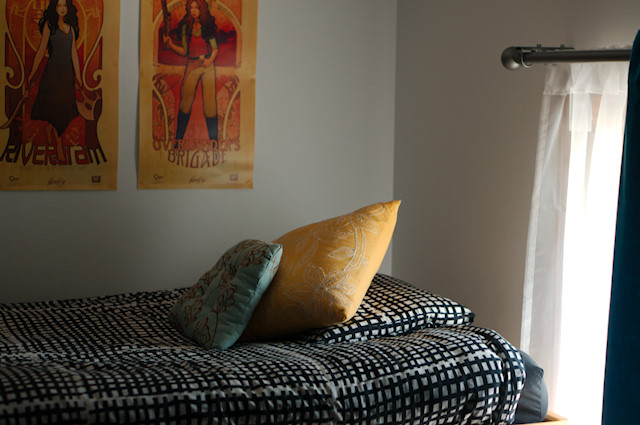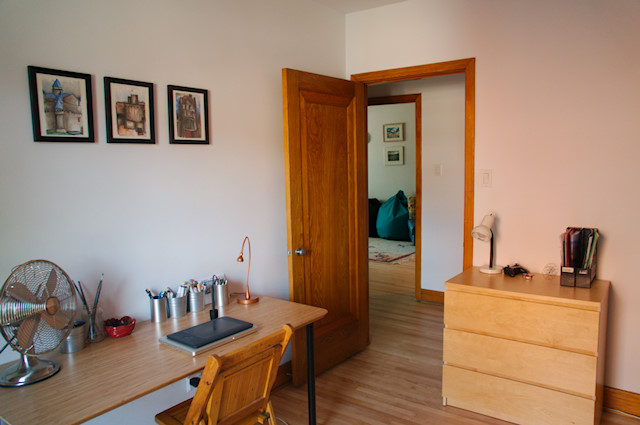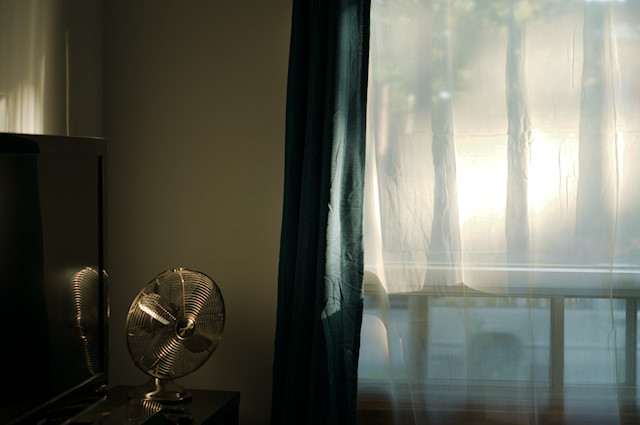 Laurent's room is the most "done" room in the house, hence it gets wide-angle coverage.
The living room needs a bit more love. The photo albums are in shelves under the TV but they're not organized yet, and artwork is still stacked on surfaces, instead of hanging on walls. Throughout the house we need a few more pieces of furniture to move our belongings out of bins and off wire shelves.
My goal is to have shoes in a closed cupboard (instead of on open shelving in the kitchen) and to store the girls' "stuff", which has lived in bins for many years, in an armoire in their room.
I have some decorating projects I need to do. I want to hem the floor-length curtains in all the rooms so that they don't cover the heaters in winter and to use that fabric to make large comfy throw-pillows. And I want to sand and stain our itsy-bitsy dining room table, though someday I want a larger one altogether. You know... a house gets settled but is never "done".
I plan to give a more thorough, wide-angle view of all the rooms - 3 bedrooms, living/dining room, kitchen and bathroom (it's a 5 1/2 by Montreal standards) - when some of these projects are done.
You'll see a few more shots of the house in some of the other stories I'll be sharing this week.
Filed Under
Part of Series
Resource Library
You can subscribe to comments on this article using this form.
If you have already commented on this article, you do not need to do this, as you were automatically subscribed.