Summer Skin Care & Homemade Deodorant Recipe
July 10, 2010
Last month I made our summer soap. We christened it Summer Shoo-Fly as its essential oils were chosen for their insect repellent properties. It is done curing now and is ready for the summer showering, camp use, gifts and trades.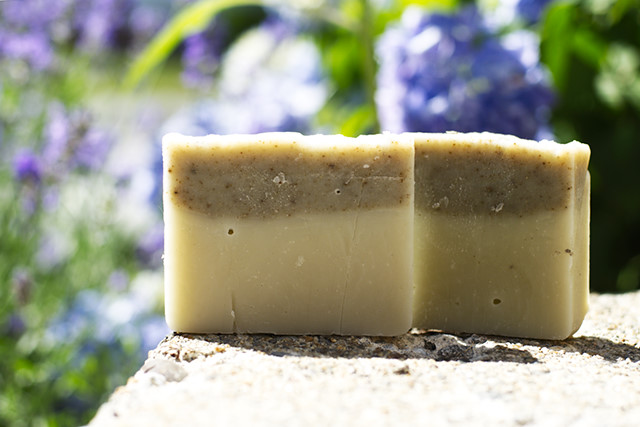 Then last weekend, in between freezing pounds and pounds of berries I whipped up more summer skin care products: lip balm, body lotion, and deodorant
.
My mom was running low on lotion (I'm her dealer - tee, hee) and we were running low on lip balm (getting down to the crystallized honey that seems to settle in the bottom) and I was plumb out of deodorant - a situation that needed to be remedied for summer.  
Homemade Deodorant Recipe
As I've mentioned before my first batch of homemade deodorant was based on Angry Chicken's recipe. This time around I made a few more modifications, enough to call it my own and share it here.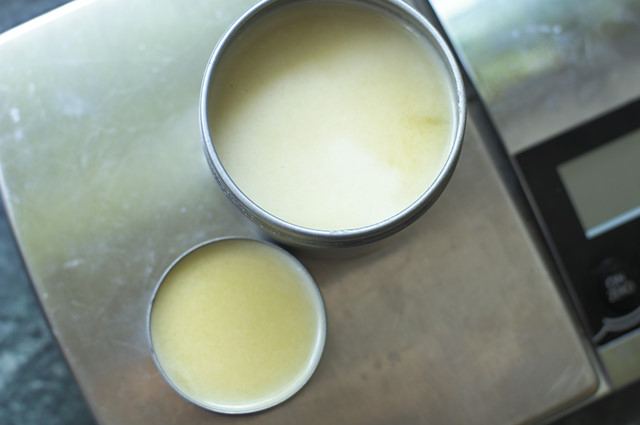 Ingredients:
3 tbsp cocoa butter with jojoba oil
3 tbsp baking soda
2 tbsp corn starch
2 tbsp coconut oil
1/4 tsp vitamin E
5 drops each of clove, rosemary, tea tree and eucalyptus - these were the oils I had on hand that I thought would smell nice together. Use whatever you like.
5 drops Grapefruit Seed Extract, natural preservative (optional)
Directions:
In a sterilized pan melt all the ingredients, except essential oils and GSE, together over low heat on stove.
Remove from heat, add drops of essential oils and GSE, if using. Stir well with whisk.
Pour into sterilized glass jar.
My last batch lasted months and never went bad or rancid in the bathroom cupboard. This week with such high heat the oils have melted a bit and the deodorant was quite runny so I took a tablespoon out and mixed it with some baking soda to firm it up. This worked well and I've been using this firmer mix in this high heat and humidity.
To apply simply rub some between your fingers and massage onto your skin.
Toothpaste Update:
While we're discussing natural skin and body care I wanted to mention that our family has decided on a toothpaste alternative. I have been looking for a toothpaste replacement. Something with truly natural ingredients that I could make myself, that would clean our teeth, freshen our breath and that we'd all like. Well we mostly scored with Uncle Harrys.
Natural ingredients - check, I even e-mailed to ask specifically what the plant essences were
Make myself - well maybe, I know what all the ingredients are but for now we're purchasing it
Cleans our teeth - check, definitely
Freshens our breath - check, definitely
Family friendly - mostly check, Brienne doesn't like how strong it is
Another huge feature of using this toothpaste is that it is great for backpacking and simplifies our packing and personal care products.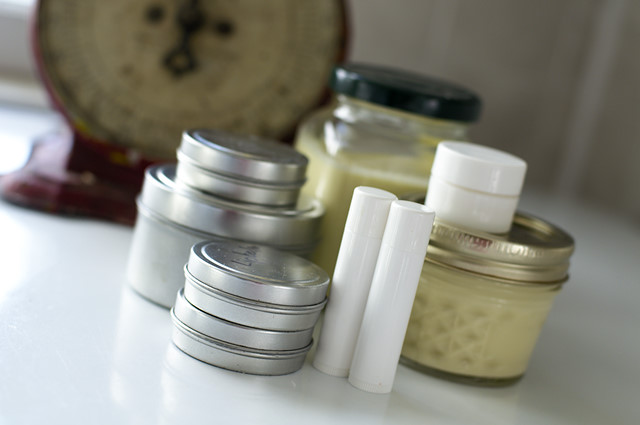 This post has affiliate links.
Filed Under
Resource Library
You can subscribe to comments on this article using this form.
If you have already commented on this article, you do not need to do this, as you were automatically subscribed.