Spending Less Time in the Kitchen (& Menu Ideas for Winter Suppers)
February 27, 2012
I unapologetically align myself on the radical homemaker side of the spectrum. I've been doing this work called making home for nearly two decades. It's safe to say homemaking is my longest running professional gig.
And a huge part of that work, the central feature in fact, is food. The procurring, planning, cooking and serving of food.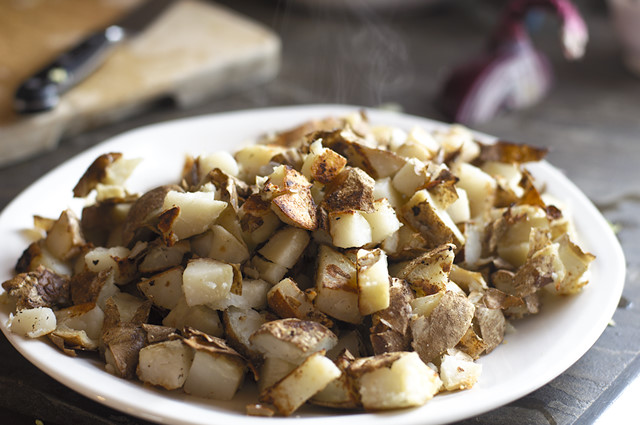 Three summers ago, after a particularly busy week in the kitchen (special occasion meal and a giving meal prepared for a hungry group of people) I took time to count the actual hours I spent each week on food related chores.
It turned out I spent what amounted to a full time job in food related tasks.
That was an eye-opening experience for me, but it also put into perspective why I had limited time for other things - like writing and other beyond-the-hearth professional pursuits. I was a full time cook.
Before we moved last year I spent some time dreaming about (and writing those dreams down) what I wanted my days to look like in this next stage of family life. One outcome of that process was realizing I wanted to spend less time in the kitchen (so I could do other things, like write).
Yet, I am totally committed to cooking for my family and believe in living our values of plant-based, slow food principles in my kitchen.
A litte side note about these two principles. Local eating has taken a hit in our move since I am having to start from scratch in learning my local food sources and community building. I'm giving myself grace during this time of "figuring it out".
Also, when you are local loving, plant-based eater living in a northern climate you live with the constant tension of what you believe is best nutritionally and supporting local food production.
We err on the side of plants, ie: we're not going to become meat eaters now just because there's a lot of locally grown meat and other animals products available all winter long. We are very thankful for trucks that supply us with fresh and frozen produce all winter long.
Living our food values is a messy and complicated business, but that's life.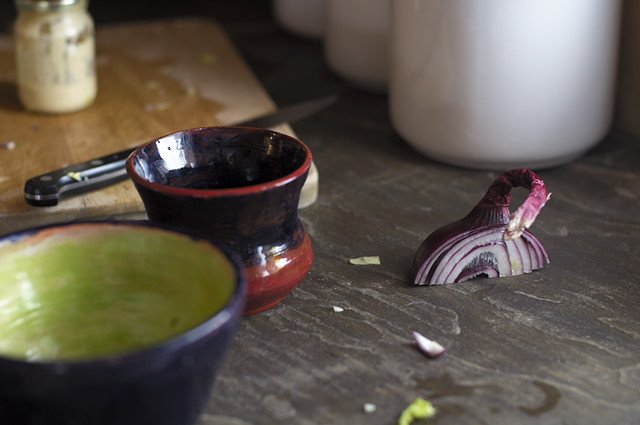 Now back to the narrative... so, how exactly did I plan to spend less time in the kitchen while eating lots of veggies, practicing slow food principles of cooking from whole food ingredients, and not rushing this hugely important nutritional and social cornerstore of our lives called eating?
Surprisingly (if you know me), I didn't have it all planned out but I knew one thing I needed to do.
Outsource
This is a popular word in my internet circles these days. All these online, entrepreneurial mamas talking about what they outsource in their lives - virtual assistants, childcare, grocery delivery services, etc.
None of those are applicable to me. Instead, here's what I outsource in the kitchen:
1. Clean Up & Basic Tasks
I'm still the head chef. I want to be. Cooking is not just one of my jobs, it's actually part of my mission to nourish my family and those who share our table.
But that doesn't mean I need to do all the cooking and all the cleaning up.
Enter able-bodied family members. In our new routine Damien cooks breakfast every day. This is when I write. I am totally out of the kitchen during this time. I do what's left of the clean up when I finish my morning writing time, but that is my only breakfast contribution.
I cook both lunch and supper, often with the help of sous chefs (aka: kids) assigned to chopping and washing vegetables. Lunch is a shared family meal, usually salad. After eating, I wash my bowl and cutlery (we all wash our own eating things) and my job in the kitchen is done. The clean up crew, Damien and the kids, do the entire clean up.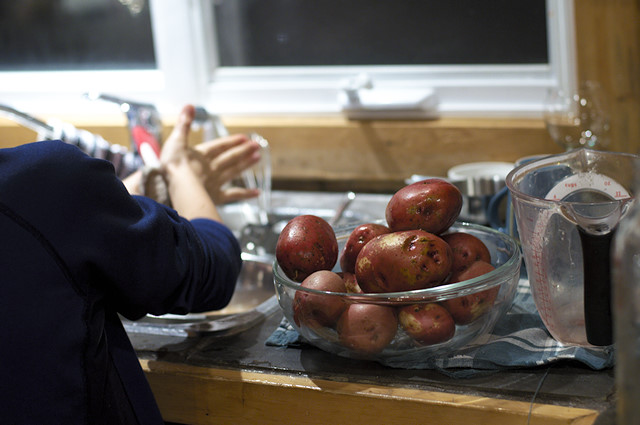 I generally use those clean up times for e-mail, blog maintenance and photography work.
Not cooking breakfast or doing meal clean up has freed up about 1-1.5 hours in my day. Enough time to make a difference in working towards some of my professional and creative goals.
What about snacks? I would be remiss if I didn't point out that my kids are old enough to fend for themselves for snacks.
I stock the cupboards and fridge with things we want them to eat - nuts, rice cakes, whole grain crackers, nut butters, popping corn, frozen, fresh and dried fruits. Then when they are hungry mid-morning and afternoon I say (with a smile), "help yourself!"
Most days I either make a smoothie or some other snack - fruit nut salad, healthy cookies, or popcorn - in the late afternoon.
2. Vegetable Prep & Convenience Foods
Frozen vegetables are my new best friend. I've always used them but this winter, even more so.
I like the Arctic Gardens brand, which are vegetables grown and packaged in Ontario and Quebec. That's about as local as I can get these days.
These come in handy even more since we rarely eat out anymore. When we lived in Maine we ate out once a week, every Sunday night after our hike we'd eat out at a hole-the-wall, fresh and fast (& cheap) Thai food restaurant.
Sometimes we ate out more than once a week because the college where Damien worked offered "families eat cheap nights" in their dining hall, complete with vegan bar (though the kids and I almost always had pizza too!).
There is no Thai food where we live, unless we cook it. There is no cheap college dining service. Where we live there is no such thing as healthy, cheap food, except maybe Subway, if you consider that "healthy". There also isn't a lot of unhealthy, cheap food either - yay for that!
All that to say we eat out a whole lot less.
This is a good thing but I really did like my Sundays off cooking. So now, Damien whips up a pot of Asian noodle soup for Sunday supper. It takes less than 30 minutes to prepare with a frozen mix of veggies.
I also love the simple addition of frozen chopped spinach to nearly any soup, stew or sauce to add the nutritional punch of greens. Remember, there is no kale where I live, spinach is the only green I can find reliably. Might as well use frozen.
In my kitchen, this counts as convenience food.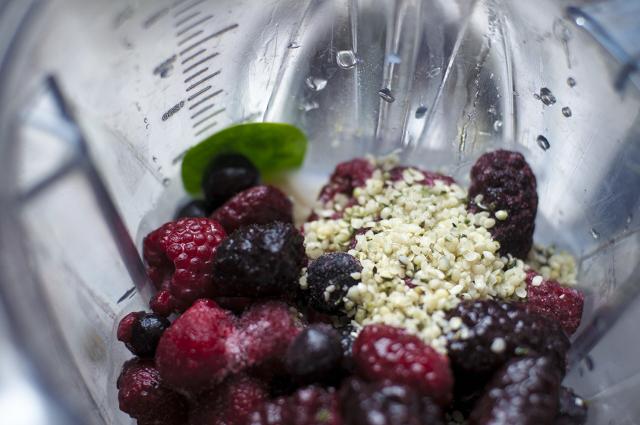 One other time saving vegetable I'm enjoying is pre-washed baby spinach for our smoothies. Yes, it's more expensive, outsourcing always is. But the fact that I actually make green smoothies regularly is worth that extra cost.
I'm discovering other little convenience foods for those nights when I'm just not going to get supper on the table unless it's super easy.
Instant, whole grain, brown rice. I'm sure it's nutritionally deficient and not as healthy but as an emergency measure, I love it. I discovered this product while looking for a backpacking rice option.
Of course there are the usual convenience food suspects in our vegan, whole food kitchen - canned beans (for nights I forget to get beans going earlier), jarred and canned tomato products (there are no BPA-free boxed products available here), whole grain crackers and rice cakes, a few other sundry items.
Outsourcing - family help and using a few frozen and "convenience" products - were my main strategy for spending less time in the kitchen.
But this next point I didn't plan for it just kind of happened.
Reaping the Rewards
When we first changed our diet years ago I had to spend a lot of time re-learning how to cook and how to shop. Time, as far as I'm concerned, that was well spent. We have our health and a very good food foundation in our children's younger years to show for all that effort on my part (patting myself on the back right now).
But man, did that it ever take a long time in those days to plan our food.
This coincided with raising littles and I would spend whole days, in between nursing and attending to children, just thinking about food - finding recipes, planning a menu, figuring out where to buy what I needed (I've always grocery shopped on a budget).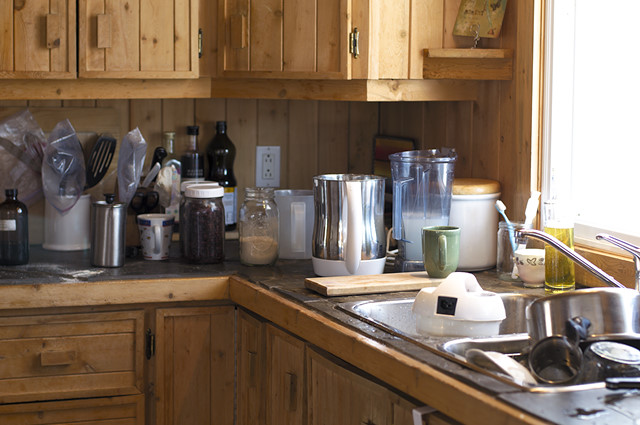 Now I'm reaping the rewards of all that work. Yes, we are always tweaking our diet towards better nutrition. But I've done the main part of the work already and have binders full of tried and true family approved recipes.
Here's the ironic part, after building up those binders I can go a whole week or more without even cracking one open and cook from experience-based knowledge.
Wow, I really am a professional cook.
I feel like jumping for joy at this point in writing. I've accomplished something! All these years of cooking for my family, I know what I'm doing - in a vegan, mostly gluten-free, whole-food kitchen.
Menu Planning on Auto-Pilot
And just like with any learning curve, I've reached a sweet spot (till my next learning curve) where I can fly on auto-pilot.
This has saved a huge amount of time in menu planning. If I'm in the mood, or there is something special to celebrate that week I can spend a bit longer menu planning. But I don't have to.
I use a meal rotation as a guide for menu planning, which changes with the seasons. You can find my summer rotation and menu planning here.
A fixed weekly menu (based around a food theme, not specific recipes) hugely simplifies menu planning. I can insert different recipes as I feel inspired. But this winter, a season of non-inspiration in the kitchen (but huge inspiration elsewhere!), I have returned to easy-to-cook favorites over and over again.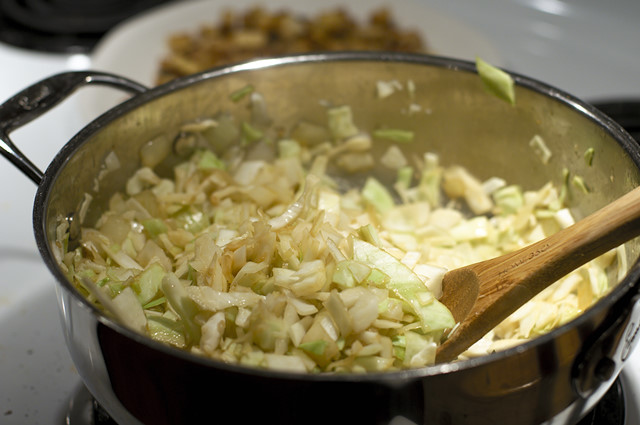 Weekday supper rotation:
Pasta
Beans/Lentils
Curry/Stirfry
Roasted Roots
Potato
Beans, lentils and potatoes often take on the form of soups and stews. Which we eat several times each week.
Weekends:
This is what I've learned this winter: it's ok to hit repeat on the menu plan. It has saved me so much time and my family is happy with the food I cook. Win-win.
This is a good time to remind you all that I am a one pot cook, which you might have gathered from the above menu plan.
I wrote an article on One Pot Meals for Heather's current Whole Food Kitchen course. I'm going to share a bit of that here.
Tips and Tricks for incorporating more one pot meals in your kitchen.
1. Start with stirfries
If you want to include more one pot meals in your menu start with more familiar offerings like stirfry over rice.
Start eating a few more of these and experimenting with ingredients - different seasonal veggies and a couple different sauces. Schedule a stir fry night in your menu plan.
What I love about stirfies is how easy they are to pull together once the chopping is done. Ask for help with the chopping and you'll have a meal ready in under an hour.
2. Don't overcook the veggies
Just because it's served in one bowl doesn't mean it has to look like gruel.
Unless it's supposed to be pureed, like a soup, learn how to time cooking veggies so they retain their textures.
I've learned to not cook all the veggies at one time. So if I'm making a curry I start with sauteing onions and garlic, then add my curry powder till fragrant, then add my "hard" vegetables and some liquid. Cook that for a bit, then add your soft vegetables. That way each vegetable gets cooked to its best texture.
Part of people's aversion to cooked vegetables mixed with other foods, I believe, is that they are often over cooked.
3. Eat cooked vegetables at supper, and raw other times of day
Some vegetables lend themselves well to being cooked with other foods. Use those for your one pot meals and eat raw veggies other times of day.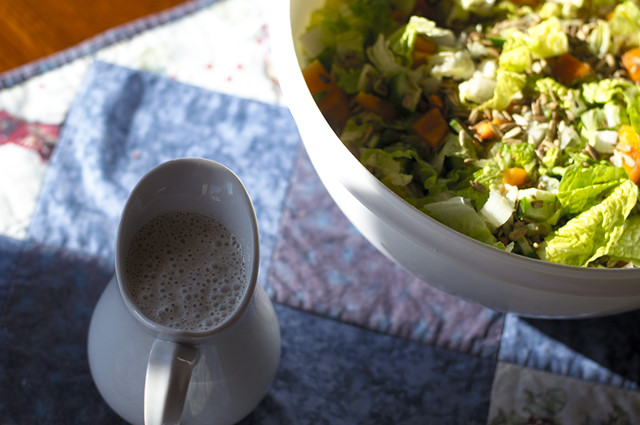 We eat a large salad, with beans, most lunches.
I aim to include a cruciferous vegetable (broccoli, Brussels sprouts, cauliflower, bok choy, collards, kale - there are others, but these are the most common) at each supper. They are super healthy and cook well into one pot meals.
If a one pot supper meal once in a while doesn't have a green veggie at all (for example, one of my go-to easy recipes is baked potato topped with a tomato bean sauce) it's ok. Not every meal needs a perfect combination of veggie, starch/grain, and a protein.
Here's some One Pot inspiration. Most every supper we eat is a variation of one of these.
Bean and vegetable sauces served over grains, potatoes (white or sweet) or winter squash.
Soup, stew & chili. These are the mainstay of our winter diet. Minestrone, lentil, potato broccoli, or split pea soup. South American or Sweet Potato African stew. Bean and veggie chilis, baked beans. There are so many possibilities.
Stirfry or curry served with whole grains.
Casseroles and baked dishes.
Whole grain pasta topped with sauce.
Pilafs and fried rice.
Salad meals. These are a big part of our summer diet. Any grain, vegetable, and protein combination. Tabouleh, Asian Noodle Salad, quinoa and chick peas, brown rice and black bean. Experiment!
Wraps or stuffed pitas. Not really "one pot" but eaten all together.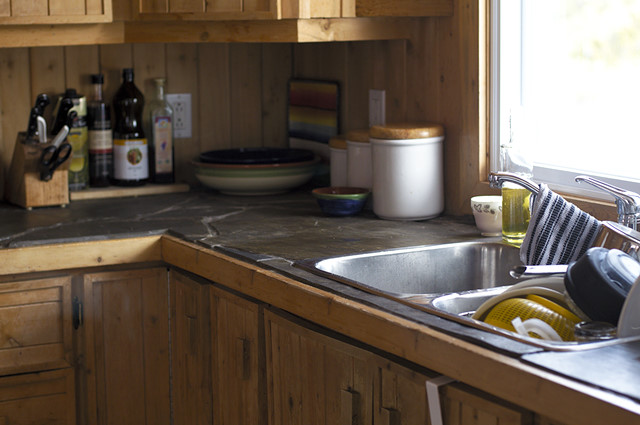 Take Aways
This was a really long post so I'll re-cap the take aways:
Ask for help in the kitchen.
Frozen veggies are your friend.
Pick a menu plan, hit repeat.
One pot meals are wonders.
and,
If you're spending a lot of time in the kitchen now establishing healthy patterns for your family - it will pay off!
How do you spend less time in the kitchen, or simplify that area of your life?
Renee Tougas participates in affiliate marketing, including the Amazon Services LLC Associates Program. Whenever you buy something on Amazon from a link you clicked here, I get a (very) small percentage of that sale. See disclosure for further explanation.
Filed Under
Resource Library
You can subscribe to comments on this article using this form.
If you have already commented on this article, you do not need to do this, as you were automatically subscribed.