Sick Day Science
February 8, 2011
Early last week, on the very day I posted about Celebrating Winter (in which I mentioned my kids rarely get sick) Brienne came down with the sniffles. I knew I was jinxing myself when I mentioned that. 
As far as school was concerned, the entire week was dedicated to our Chinese New Year celebration and getting ready for our weekend backpacking trip. I wasn't even hoping to crack open the math books or work on writing projects (pen pals letters) with everything else going on. But learning has a funny way of sneaking up on you no matter what the circumstances.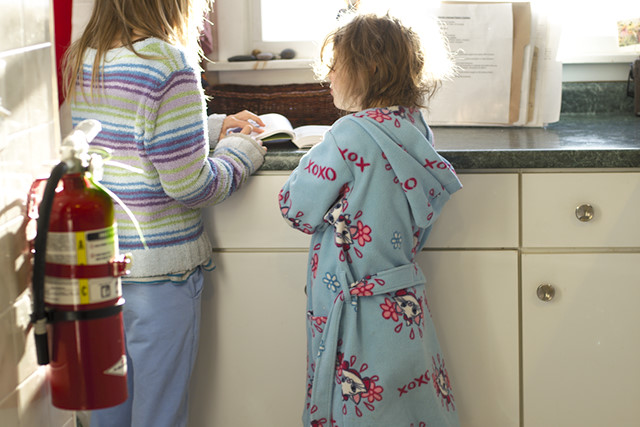 Brienne's sore throat gave me an excuse to try a recipe from my favorite herbal book and gave us a Monday morning of science together.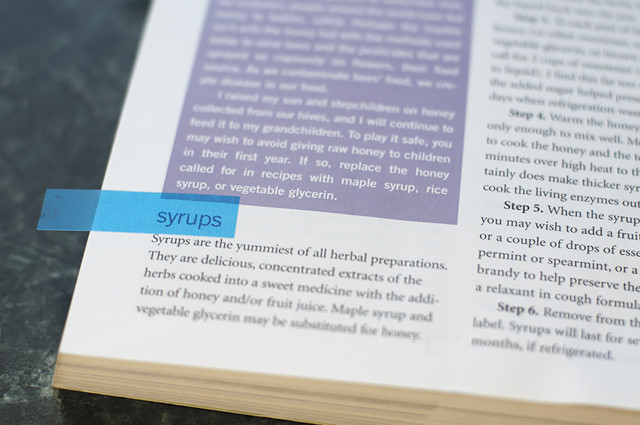 Measuring, mixing, experimenting with taste. Discussion of plant properties, our immune system and an explanation from Celine about why steam rises.
Biology and chemistry were the subjects of the day.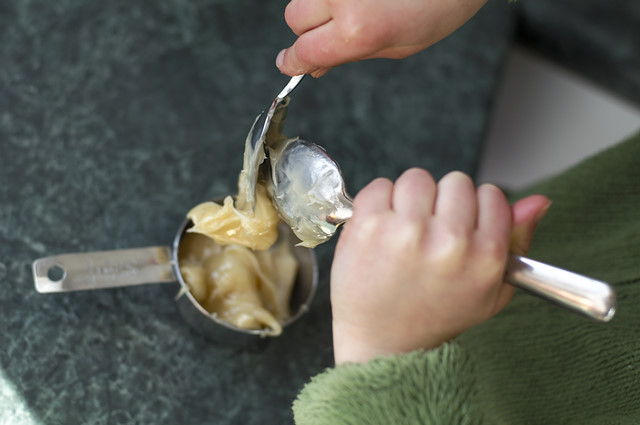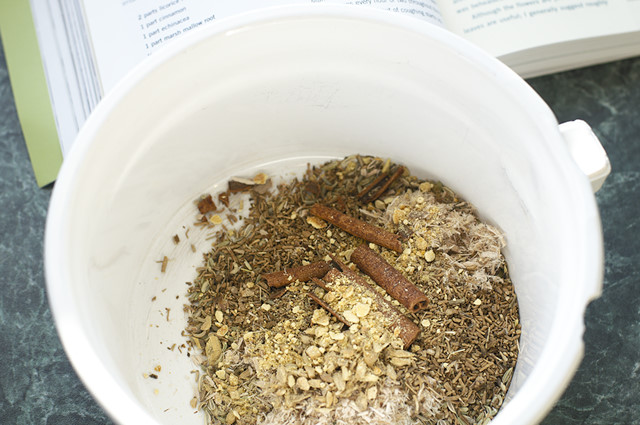 The rest of the week was dedicated to laying low indoors so the illness could resolve itself with nutrition and adequate rest.
We had a weekend of serious fun planned and we needed healthy kids. I packed store-bought herbal lozenges for our camping trip as I didn't have time to make those. All the chidren ended up with tickles in their throats and now this week there is a lot of nose blowing. But that's as bad as it got.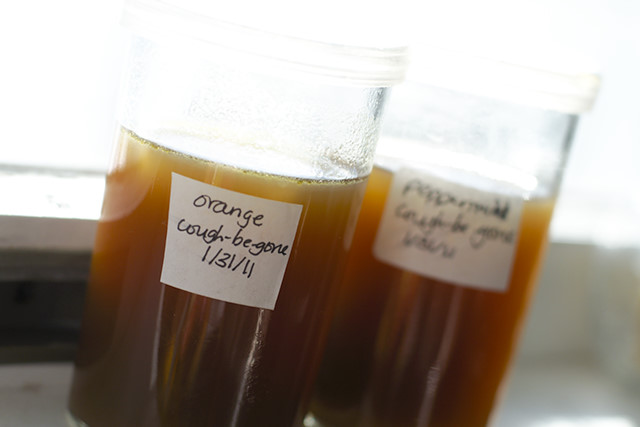 The herbal cough syrup was a hit, though I don't usually like giving my kids so much sweet in one day (the recipe is heavy on the raw honey which soothes sore throats and has antibacterial properties). We made three varieties - plain, orange and peppermint flavors. All taste delicious.
I can't say definitively in a double blind scientific study kind of way that using the cough syrup was better than not using the cough syrup. But it's a little something and sometimes that's all you need. 
On a related note, I recommend this quirky, stand up science comedy video with Dr. Ben Goldacre. There is a brief offensive part at the beginning but because he speaks so fast and he's British you barely catch it (in case you're watching with kiddos).
If you're told the cough syrup will make you feel good, it probably will. And if you're told it will make you feel terrible, well...it can do that too.
Filed Under
Resource Library
You can subscribe to comments on this article using this form.
If you have already commented on this article, you do not need to do this, as you were automatically subscribed.