Q & A Tuesday ~ The Answers
December 11, 2012
I asked for your questions and you rose to the occasion.
And as usual, I changed my mind from my original idea about how I would answer them. I didn't sit down last Tuesday with a timer to go through them one by one. I worked on this for a couple weeks, on and off, and I only got to half of them.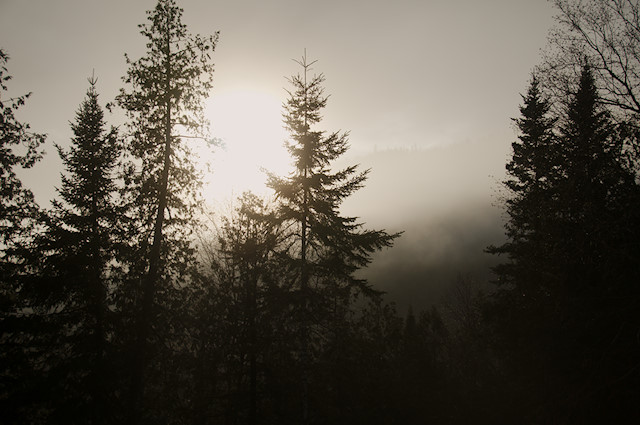 You all submitted over 20 questions on that post and before I get to those questions, I have a few other questions to answer that I have been saving in my inbox for this purpose. I wasn't sure how many questions you would ask and I had a few queued up in advance. Silly me.
I can never be as succinct as I hope which is one reason I wasn't able to answer them all.
To make this easier for you I've prepared a table of contents. A table of contents for a blog post. Yikes. (I learned new code to do this. All for you.) Clicking on any of these will take you directly to that section. You may want to do this, there's almost 5,000 words in this post. Gulp.
Don't despair if I didn't get to your question. I like answering questions and I hope (fingers crossed) to finish the rest before Christmas.
Your questions:
I read that you supplement your children with B12, D, Omega. Do you have any resources for these?
We supplement with B12, zinc, vit D & DHA. I've linked below to what we use. I can't recommend dosages. Damien researches that for our family. I'm not saying these brands are best or anything, they are simply what we have been able to find.
Natures Answer Platinum Vitamin B-12, Nordic Naturals Children's DHA Liquid (even though it's for children we all used it). More recently we've bought Ascenta NutraVege which we can find locally.
We've used different vitamin D drops. The key thing is taking a high enough dose, again I'm not going to recommend how much. And zinc we sometimes use, sometimes not. I bought it at the health food store. Nothing fancy.
We stay away from multi's because there are so many ingredients in those and it's hard to get the right doses. If we were to take a multi it would be from Dr. Fuhrman, but they are expensive.
As always, our main line of health defense is diet. G-BOMBS especially being foundational to our diet.
Do you keep a journal? If so, how do you organize it? Is it electronic or written?
Yes, I journal, sporadically. I have a few journals currently. A prayer journal, a "random thoughts but mostly spiritual stuff" journal. A journal for quotes, a journal for Bible verses and a journal for passages from books and then my thoughts about those passages, or how those passages speak to me right now. (My attempt at a Commonplace Book). I also use highlight in my Kindle and consider that a journal of sorts as well. And I almost forgot, I have a gratitude journal also.
I used to journal stuff about my kids but I do that mostly on the blog now and in conjunction with their school recording (which I've totally dropped the ball on this year). My journals are organized by theme. And currently my journaling is all written, not electronic.
I have a journal addiction and it's been one area of my life that has been hard to "simplify", though I try. I've written about my journals here.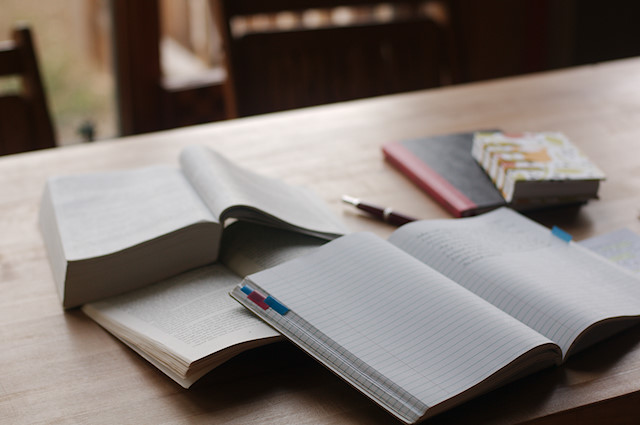 Quiet time - with 5 people in the house, how do you handle the respect needed for each other's quiet time; time to concentrate; time to focus?
From the time my children were wee ones there have been times of day where I expect quiet. Quiet time for them and me used to be right after lunch. A few years ago we grew out of that routine and now my personal quiet time is first thing in the morning.
But because my children are older I can say, pretty much at any point in the day, "I need some quiet for the next 1/2 hour", or whatever, and they will leave me be. I don't do that very often though because we have our routines for each season that allow us all to have regular and expected quiet time in our day. Quiet time for reading, for household work like paying bills, talking on the phone with clients, etc.
Generally though my quiet time for spiritual renewal and reflection and ordering my day is first thing in the morning and the whole house is still sleeping (nearly everybody goes to bed late around here except me). The kids have their own quiet times throughout the day but these aren't scheduled at this age, they just happen, usually counterbalanced with periods of high energy and engagement. See this post for more on that.
When did you and your husband decide to homeschool and what were all the factors of that decision? Are you a "take it year by year, kid by kid" kind of family or in it for the long haul, despite personality differences.
We decided to homeschool before we were married. I tell the whole story of this in my preschool teleconference and explain the factors in making that decision.
Before our children were even born we knew we wanted to homeschool and we planned to do it the whole the way through. We explicitly do not have a "take it year by year, kid by kid" approach. For us, homeschooling is the only option.
Personality differences, in my opinion, are simply a part of family life. You learn to live, study and work with each other as human families have been doing for Millenia. And your character is refined in the process. What a gift.
If one of our children had needed educational intervention of some kind, due to a severe learning disability or whatever, we would have considered accessing public school resources. As it was, that wasn't needed.
As our kids get older and make more decisions about their education we are open to them considering more traditional schooling options but that will be their choice based on their self-determined needs and wants. As it is, our children have not yet expressed any interest in traditional schooling.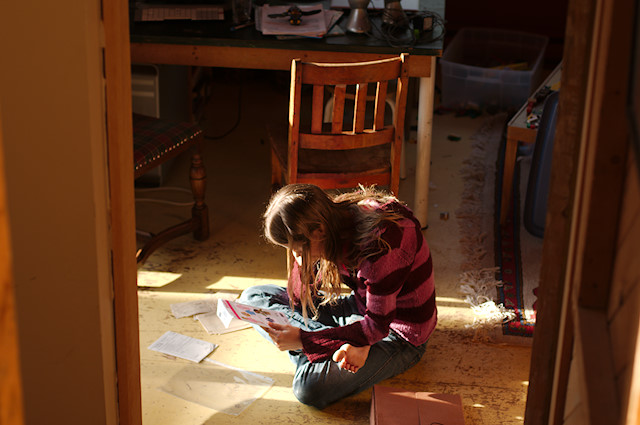 Today you wrote a post about homemade Chai. I would love your recipe. My oldest who is 2 1/2 loves to "help" me in the kitchen and he loves to drink tea with his mama. This decaf recipe would be great for our afternoon tea parties while my 12 month old is napping.
My chai recipe is adapted from Heather Bruggeman's chai recipe, which she shares in her Whole Food Kitchen e-course.
I've adapted it to make it easier to prepare. Also my recipe is decaf and uses almond milk, which we love.
This recipe is perfect for kids because it's not really hot (I sometimes have to re-heat mine), it's decaf and very milky.
Almond Milk Chai Tea
Chai mix:
1 tsp cardamon seeds
2 - 3 inch cinnamon sticks
1 tbsp peppercorns
1 tbsp whole cloves
1 tbsp fennel seeds
1 tbsp anise seeds
1 tbsp ginger, ground
½ tsp nutmeg
Blend spices in blender till well ground. Store in container. This mix prepares enough for several preparations of chai tea.
To make 4 servings of almond milk chai tea add 1 1/2 tbsps chai mix to 3 1/2 cups boiling water, add 3 decaf tea bags. Let steep 5 to 10 minutes. I never keep track of this part.
Strain infusion through a tea strainer or sieve into 4 mugs, filling only halfway full. Stir 1 tsp of honey into the hot liquid. Add homemade almond milk to fill.
That's how we make it (this is not the traditional method for making chai). If it's too spicy for your kiddos don't blend the spices as thoroughly in the blender or use only 1 tbsp of mix for 3 1/2 cups boiling water.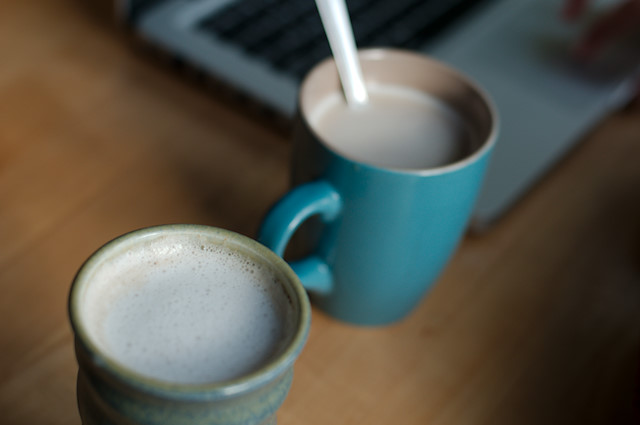 In different life stages, how have you approached sharing faith, Bible, and God with your kids? I've found making a faith-journey interest-led hard to do. I have few models, and the resources our church has are usually very schooly.
First off, we teach the Bible as truth (both small and big T). This may not be what you're asking but I'm stating it up front so people know we don't teach the Bible as an academic exercise (we teach our children about other religions and belief systems by the way).
This is hard to answer because I feel I've fumbled around a lot with this one. I want to raise our children in the light and love of Jesus Christ, not the heavy handed, "the Bible says this so now you'll obey". So I kind of laid low in the early years with Bible teaching and training because like you, I had few models to follow.
It's so tricky to talk about this because I believe in obedience and justice and the whole she-bang but mostly I believe it's God's kindness that leads us to repentance. And His beauty (gets me every time), His mercy and grace.
But I stray from the topic at hand... teaching these principles to our children. Because our faith is so central to our values, it is the core value, we actively teach it to our children, not just hope they'll pick it up. Though of course what they pick up from our lives is probably more influential than teaching. Do we walk the talk kind of thing.
It's kind of like asking how do you teach your children to eat healthy. Well, you eat healthy as a mom and as a family and you talk about why you eat what you eat. But mostly you just do it.
The really scary thing about taking responsibility for your children's religious education (we don't go to church nor have our children ever attended Sunday school) and education in general is that more is caught than taught - always. Wouldn't it be nice if we could just teach it and not have to always examine our own heart?!
Since our kids were born I have asked myself and prayed - what is the best way to teach these principles to my children? To raise our kids in the faith that we believe to be right and true? And ultimately to lead them to Jesus Christ. (Let me just say I'm being very vulnerable here, I don't talk much about this at FIMBY).
And every time I ask this question, um, daily, the answer comes to me like this. The Spirit impresses on my heart, "Renee, are YOU in my Word? Are YOU spending time with me. Are YOU talking about me. Are YOU loving people? Are YOU being obedient to the will of God in your life."
Ouch. Whenever I consider the faith journey of my children it always comes back to me. And that's the scary part. Faith is not something we teach our children like the periodic table. Faith is something we live. Something that captivates our own heart, mind and spirit and then from that place we teach and train our children. (I feel the same way about education in general.)
Having said that, we still teach our children Biblical principles, in the same way we teach them anything that matters to us. Intentionally and in our everyday living. Jesus is not a Sunday school figure in our lives. God is not a force in the sky. The Spirit is not simply the wind. Every day we talk about our faith and what it means to live out our faith. We listen to the Bible together and we pray, but mostly we talk about things.
And what I've found to be true over and over is that what I have to share and teach my children comes directly from my own spiritual disciplines. Seriously, this freaks me out every time I realize it. Which means I freak out every day.
Practically speaking I wish I had read the book Telling God's Story years ago. I floundered for a few years wondering what was the best way to teach the Bible (I don't think there is a "best" by the way) or rather what I felt comfortable with given the complicated nature of the Bible. I read that book almost 2 years ago now and it really helped guide how and what to teach from the Bible and at what ages.
Also, our house is full of Bibles, "Kids" Bibles, story Bibles, etc. but by far the favorite of our kids is Good and Evil, a graphic novel Bible. I'm pretty sure our kids have learned more of the Bible stories from this book than any other. Our family Bible time has been focused on the Gospels for the last couple years. Getting really grounded in the ministry and life of Jesus.
In the chalet you're living in now, those brightly colored walls, are they just painted drywall, or some sort of insulated panel? Did you get to pick the colors? I absolutely love them and they add so much personality to your space!
Yep, painted drywall. We did not pick the colors but thankfully we love them! I am a bright color person (though I never would have thought to use bright colors on my walls) and these colors really work in this open space. Here's a run down of colors in our home: blue, orange, red, yellow and green. A veritable rainbow of color!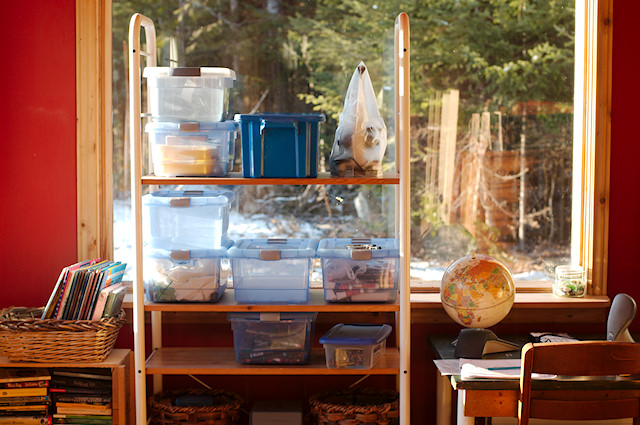 Where do you see yourself in 10 years from now?
Whenever I try to peer into the future my anchor is always relationships. I don't have a clear vision for my income earning work in ten years. I know I will no longer be homeschooling or raising children (wow, eh?) and my homemaking tasks will be significantly lighter without a family to care for, but I do know I will be investing in my children and potentially their children.
In ten years Damien and I seriously plan to be adventuring and traveling more. Our children will largely be on their own even if they are still living with us, which we have encouraged them to do so - remain living with us, that is. If they wish to join us on our travels we'd love that but they'll be doing so on their own dime.
We plan to live in a small space near mountains (there's a lot of mountains in this world) and be very flexible in our work and location. I have no idea what my in-the-world work will look like. But I do know I am a teacher and an encourager, I love beauty and writing, and whatever I do to be earning money it will involve those aspects.
In a snapshot, where do you live, what does life look/feel like?
I live in a house on the side of a mountain, literally at the end of the road. Below us is a river and we are surrounded by trees. We live about 20 minutes from town. In the bigger picture I live in a mostly bilingual community in rural Quebec, Canada.
Life feels cozy, scary, wonderful and terrifying every day. My life feels bursting at the seams with possibility and yet always constrained a wee bit by time and resources.
What veggies do you snack on in the winter? It's not like I can peel a winter squash and start nibbling, and there are only so many carrots, celery sticks and kale chips I can eat.
We snack on carrots, red peppers, and cauliflower mostly. We usually serve homemade hummus with raw veggies for snacking. But truth be told we don't snack on as many vegetables as I would like. We eat a large amount of vegetables for lunch and supper so I feel ok about this but I would like to introduce more raw veggies into our snack routine.
Our current snack rotation includes fresh fruit, rice cakes with nut butter, raw nuts and seeds, popcorn, and dried fruit. Basically easy, whole foods. The rice cakes are just rice and maybe seaweed or sesame seeds. We like the Lundberg brand.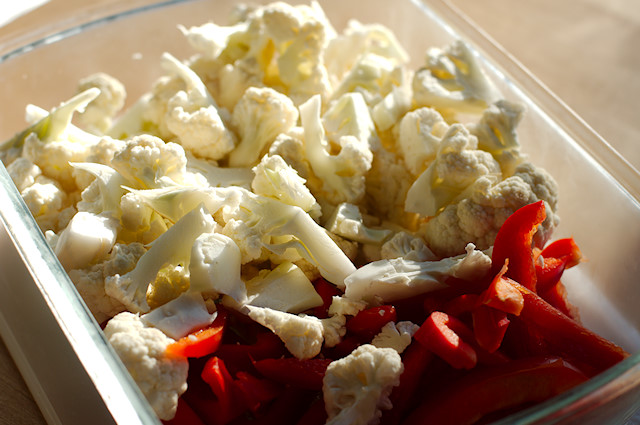 When I shared this question with my kids they said they would love to eat more kale chips!
Did you and your family experience any physical appearance changes when you switched your diet to vegetarian and then to plant based? I know your husband experienced gastrointestinal change but I'm wondering more for weight changes and body odor, hair, or skin changes.
This is hard to say. We switched our diet near the end of my second pregnancy and so I never know how much of my health changes had to do with hormone changes also. I know I was a different woman when I finished bearing babies than when I started - and our dietary changes happened right in the middle of that.
The most notable changes for me were the disappearance of my acne - which plagued me from the onset of adolescence till my mid twenties (when I changed my diet and also had babies). The near disappearance of PMS symptoms - no cramps, no pain. I still get emotional. I also had virtually no pregnancy pains or usual discomforts with my third pregnancy - no leg cramps, heartburn causing sleepless nights, etc.
What advice or ideas do you have for someone that would like to homeschool but loves working too? I work 2 days a week and my husband can not change his off days to be home those 2 days. I would love to explore homeschool but can't get past what we would do with the kids those 2 days (no family support for watching let alone homeschooling!).
Sorry to sound trite but I do believe where there's a will there's a way and as Marie Forleo says "everything is figure-outable", and I believe that.
I honestly have no idea what you should do with your kids for the two days you're not available but two days a week doesn't seem insurmountable if you really want to homeschool. I bet there's a homeschool group in your area. Perhaps one of those parents or a couple families would be willing to include your children in their routines for those days in exchange of your help and assistance in some way.
If you really want to give it a go I would say think creatively about all the options for your kids for those two days and then start asking around.
I'd love to know specifics on what you wear to stay warm during the winter so you can enjoy being outside without freezing or being so layered that you can't move. And what footwear do you all prefer for winter?
This is such a great question and "one day" we hope to write an e-book on this very subject. What you wear is a crucial factor for enjoying the outdoors year round in a northern climate.
This is our system, and the system many winter adventurers use:
Long underwear layer next to skin - merino wool or synthetic.
Insulation - fleece usually, could be wool also. We may use a couple insulation layers, in this case they can't be too bulky.
Weather proof shell - the jacket that goes over it all. This jacket will vary depending on the temperature and what you're doing. When we are really exerting ourselves in winter we use what's called a "soft shell" over our insulation layers. This makes it so we don't over heat. Then when we stop or the temps really drop we add our puffy jackets. If we are just doing casual outdoor activity we'll just use our puffy jackets, without the soft shell.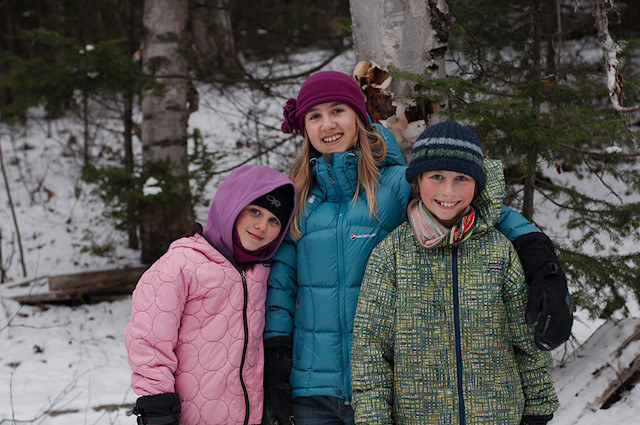 We're technical about our winter gear. We have to be if we want to ski, hike and enjoy winter comfortably where we live.
Don't forget wool socks and even sock liners some days. And of course wool or fleece toques, really warm mittens, balaclavas when it's really cold.
After writing this post I published a Kid's Outdoor Gear Guide which is a comprehensive guide to dressing for the outdoors.
As for shoes, did you know we have a minimalist shoe site called Toe Salad? My husband is a professional shoe reviewer and writes about minimalist footwear.
Minimalist footwear for winter has proven challenging as shoe companies haven't produced a lot for that market, but they are starting to. Our current boots are made by Inov-8. But over the years we've used a variety of models including Keen and the traditional kid snow boot type. Now that the kids feet are larger they wear women's small sizes in minimalist models.
This is an article from a couple years ago about our winter footwear. It's always evolving as new models come through our door for testing and reviewing. I will be publishing a review this week or next at Toe Salad on Snuggly Toes which are helping to keep my feet warm in winter. Yay for warm feet!
I was wondering how do you do your homeschool? Do you have the kids do their more "serious" subjects, early in the day? I.e.: math, etc. Do you have a schedule that you have your children follow for their work?
In a nutshell this is our routine: the mornings are directed by me with a mix of lessons, reading, and project type learning. The afternoons are for self-directed projects, play (including time outside and video gaming) and personal reading and story listening.
What does this looks like? After breakfast and morning chores (which the kids do while I write) the kids do math, largely on their own. I come into the scene once math is under way. After math the younger two do typing or handwriting practice (not every day though). Some days I read Story of the World and maybe the kids do a map or other activity.
Some days I will share an interesting short video with them, we sometimes listen to The Writer's Almanac. These activities and others will often serve a springboard for more inquiry and related learning.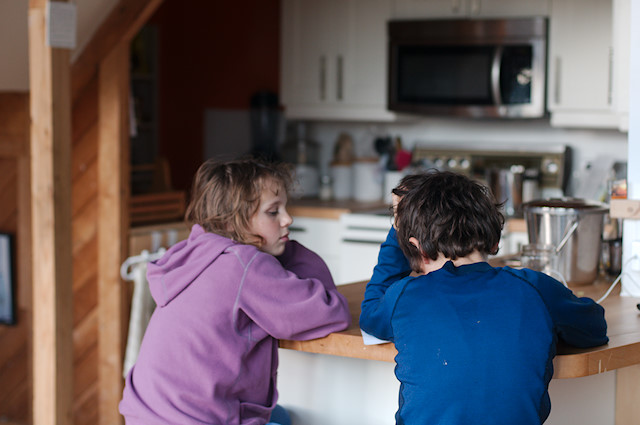 Most days I do reading and spelling instruction with Laurent using Reading Horizons. Almost always someone has a question we will research an answer to. Every week, or every other week, we usually do a writing project of some kind - a letter to someone, freewrite, etc. I am often called upon to help with personal writing projects, "mom, how do I say this? How do I spell..."
Sometimes, closer to lunch the kids will do an activity with Damien, helping him with something he's building or doing. Our daily read aloud time doesn't happen till the evening.
At thirteen, Celine's routine is different. I give a structure to her mornings but what she learns in that time is largely up to her. She directs her own math and science studies. Sometimes we do history and writing together. (The focus this fall was math and science). Her complete curriculum is laid out here.
My role for her is to help structure the time, suggest resources and materials, occasionally provide challenging assignments and to be available for discussion.
This last role is is a big one. I need to be available to talk and discuss what she's learning. This is my main method of assessment and just connecting around ideas, learning together.
So, I guess you could say our more serious subjects are in the morning though I consider their afternoon outdoor time and personal time for crafts and projects and Celine's once a week supper prep, etc. to be just as important.
Yes, we have a schedule but it's mostly a time schedule not a "content" schedule. We set aside time for math, time for writing, time for science. And we often go with our interests within that structure, except for reading practice and the younger two's math practice - that's fairly structured around the resources we're using.
That's all folks.
I hope you'll understand that I can't answer anymore questions in this post, we're nearing 5,000 words here. But I do want to answer the rest of them. I plan to. But you know me and my plans. They don't always happen. I'm putting it on the editorial calendar for next Tuesday. Only thirteen more questions to go. So, we'll see...
You can subscribe to comments on this article using this form.
If you have already commented on this article, you do not need to do this, as you were automatically subscribed.