The Low-Down on Borax & GSE
December 13, 2012
My most popular posts on the blog are my soap and body care how-to's, especially this time of year. This is somewhat ironic seeing as I don't write about those topics a whole lot anymore. Today is an exception.
Last year I was trying to figure out what direction I wanted to go with entrepreneurial stuff - do I make and sell soap, write e-books, sell ads? - you know, how do I make some money from the work I love to do.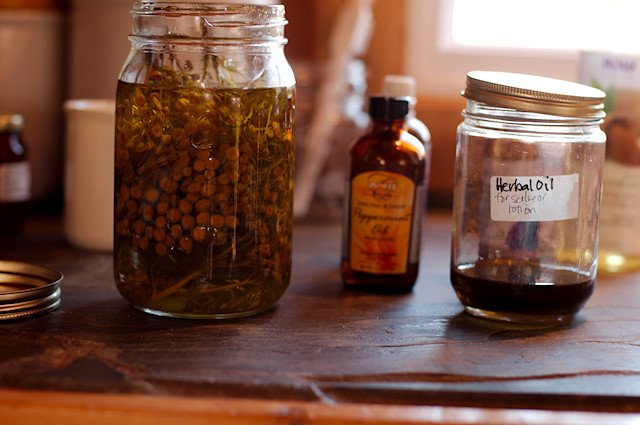 Honestly, I'm still trying to figure this out but as my coaching and teaching have taken off, the picture is slightly less fuzzy. I'm passionate about teaching and encouraging - those two things are part of my personal mission. I don't want to make and sell goods. I want to write, teach, coach and connect with people. And have fun while doing it.
While I was thinking about my different options, and before I had the wee bit of clarity I have now, I had a good idea - I should make a soap and body care teaching tutorial, complete with videos and recipes anyone can make (eg. recipes that don't require a scale and easy access ingredients). Good idea, yes? I love to teach, I enjoy making our own soap and lotion, and there's a market for this kind of information.
I started working on this project last winter. I made my outline, the recipes I would include in the course. I started to test recipes, write and do video. And then I hit a snag.
I like low-stress experimenting with recipes - looking at what's in my stocked soap cupboard, punching some numbers into the lye calculator and winging a new recipe. I don't like testing a recipe with a product in mind - a product that will sell. This stresses me out.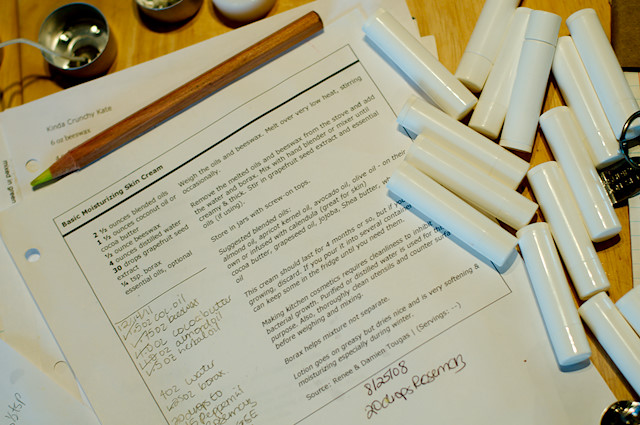 And then I ruined the lotion. A huge big batch of lotion.
You see, I wanted to come up with a lotion recipe that didn't have borax or GSE (you'll see why shortly). While I was at it, I wanted to design a recipe that didn't require a scale. I set out to totally re-work my tried and true recipe to come up with a kick-butt, completely chem-free recipe that used volume, not weight measurements.
These two issues kept coming up in the comments on my most popular posts - eliminating borax and GSE and, what if I don't have a scale?
I published my first homemade lotion post nearly five years ago. Since that time I have received more comments and e-mails about using borax and GSE in body care products than any other single topic, except of course homeschooling related stuff. I thought this was a sign - design a new lotion recipe. One that people everywhere (hey, I have big dreams) could make and feel good using.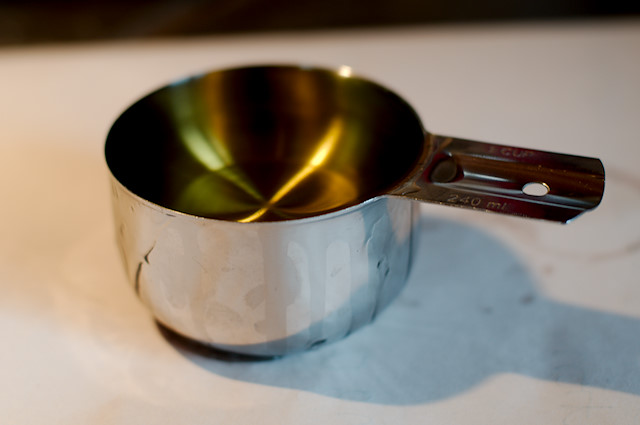 Why do I use borax and GSE in my lotion?
Borax is an emulsifier. My lotion recipes mix water and oil and we all know how well those two mix together. By some magic (called chemistry) borax makes those two mix together.
Grapefruit Seed Extract is reportedly an antifungal and antibacterial agent. In previous lotion posts I called it a preservative for which I was emphatically corrected. The way I see it, by preventing the growth of microorganisms in your lotion (they can grow in the water), you are preserving the product and extending shelf life. I hate technical quibbles which is why I avoid them as much as possible. But the fact remains I add GSE to lotion to preserve it and prevent mold growth, etc.
So, what's the deal with borax and GSE?
Well, that depends what you read and who you talk to. But here's the lowdown from my limited research.
Borax
I present you the following:
The Environmental Working Group's Cosmetic Database entry on Sodium Borate.
Environmental Working Group Healthy Cleaning Guide entry for Sodium Borate.
It ain't particularly pretty. And I put this in my lotion?
But wait a minute, before we all get panicky let's stop to consider the amount of borax that is needed to be a skin irritant or respiratory risk. These reports don't say. Are minute amounts irritating? I don't know the answer to that. I'm not a chemist or environmental scientist.
What I find really interesting about all this, is that many people, myself included, make their own "green" cleaning products using borax. Are we all being green-washed?
If you enjoy in-depth discussions about these things and would like to read another (though less accessible in terms of ingredients) lotion recipe check out this Learning Herbs.com recipe. And then scroll through the comments for the borax discussion.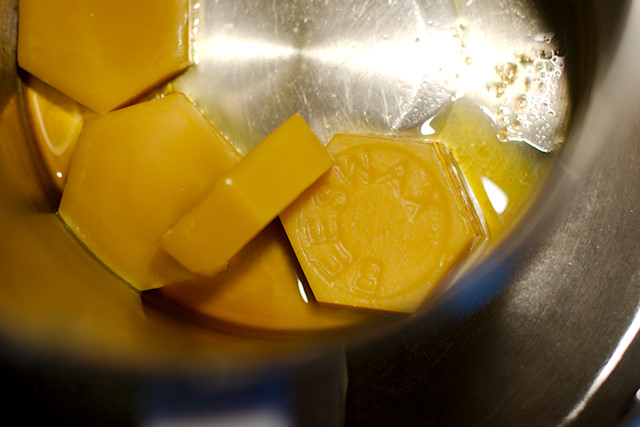 GSE - Grapefruit Seed Extract
I direct you to Dr. Andrew Weil's take on GSE. I don't take GSE internally but there is evidence that might not be the best practice. However, drops in a lotion don't seem all that harmful, from my very unscientific assessment.
Knowing all that, what's a health-conscious person to do?
Like I said, I tried to come up with a borax and GSE free recipe. I failed.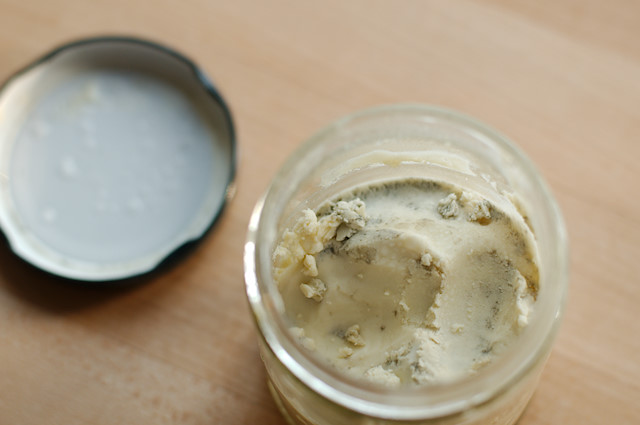 How did my recipe fail?
It separated.
Surprise, surprise. So I had to keep it in the fridge to hold it together (and preserve it which didn't work either). I don't like using lotion from the fridge. You have to scrape it with your nail and then warm it up in your hand and it's just a pain. Not to mention the fridge is not exactly in the bathroom where I wash my face.
It grew mold.
For the first time ever, my lotion went bad. At first I noticed a funky smell. And then I noticed a funny coloration and then mold. Lovely. It didn't happen to all the jars (4 large jars!) at once. Just the ones I had been using. The ones I kept stored in the fridge were good but like I said fridge storage is a pain.
What not to do when testing a new lotion recipe:
Make a huge batch. What was I thinking? Making a large batch with an untested recipe? I had a good reason for making a larger batch. In order to "make" the oil and water mix I used a blender, a strategy I've read other places as well as in Rosemary Gladstar's book. My blender doesn't work well with small batches so I doubled (or did I triple the recipe?). There was a method to my madness. I just wish I hadn't made so much. What a waste of good oils.
Change too many variables at once. Like switching to volume vs. weight, removing GSE and borax at the same time. Any good scientist knows you don't mess around with a bunch of variables while testing a theory. (Ahem, I may have mentioned already I'm not a scientist).
Give extra jars to friends and family. Oh yes, because it was such a large batch I gave extras away! Then when my jars went bad I sent apologetic e-mails, "you know that lotion I gave you for your birthday, make sure you keep it in the fridge and throw it out if it smells funny and by the way, it shouldn't separate like that." Yada, yada. How embarrassing.
Where I stand now on GSE & Borax in lotion
They work. I haven't been able to successfully make lotion with other options. I doesn't mean other options don't work, it just means I haven't tried them, or I haven't been successful with the attempts I have made.
Making my own, with these ingredients, is still better than almost all store bought options (that are available in my price range). And really I don't want to buy lotion when I can make it so easily.
In the quantities I use them, I don't feel they are harmful (I could be totally wrong on this).
My life is not chemical-free and stressing over this small point may be stressing just a little bit too much.
Let me explain this last point. Remember when I shared that we don't eat all organic food? In other words we are regularly and knowingly exposing ourselves to harmful chemicals. When you say it this way it's a sobering thing but that's the reality folks. We accept this risk because of our overall health (we're not actively healing a disease) and the cost/benefit analysis.
That's just the tip of the iceberg. We also expose ourselves to car exhaust, driving around as we do on roads. We eat out occasionally and who knows what chemicals are in those food ingredients, etc.
I do not live my life in not a pure, organic bubble. None of us do. Some of us are willing to make compromises in certain areas. Right now, using borax in my lotion (until I find an alternative that works), is one of my compromises.
Have you noticed that a lot of small shop, natural and homemade skin care companies don't sell moisturizing cream? Hard lotion bars yes, but not liquid. I think my experience illustrates why.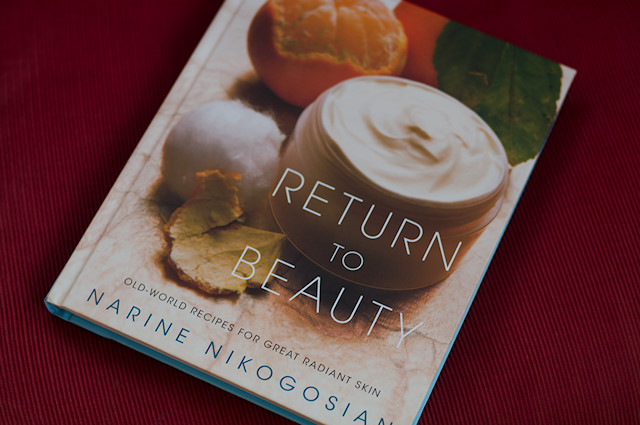 In light of all those facts here's the options you might consider if you are hard-core and want a completely chem-free lotion for your skin.
Make smaller batches of preservative-free lotion. Real small batches. This means you would be making lotion on a frequent basis. Be willing to experiment and fail. By the way failure is not bad, it's how we learn. But I just don't have the patience for messing around with this right now in my life. I recently got a book you might like. You can truly eat most these recipes, which has to be good for your skin.
Try using baking soda or lecithin instead of borax as an emulsifier. I haven't tried either of these yet.
Make hard lotion bars. Google it. There's a ton of recipes out there. I tried this last winter. I'm not particularly fond of them.
Don't make lotion at all. Just use coconut oil on your face. Again, no experience with this, so please don't ask me how it works.
Or, if you don't want to be completely chem-free and want to ensure your lotion is bacteria and mold free, use a real preservative like optiphen. I have no experience with this whatsoever. I like to make lotion using what I can find at my grocery store and local health food store. And I'm not selling it, so my standards aren't the same.
And that closes the chapter for me, for now, on lotion making and product testing. I'm done.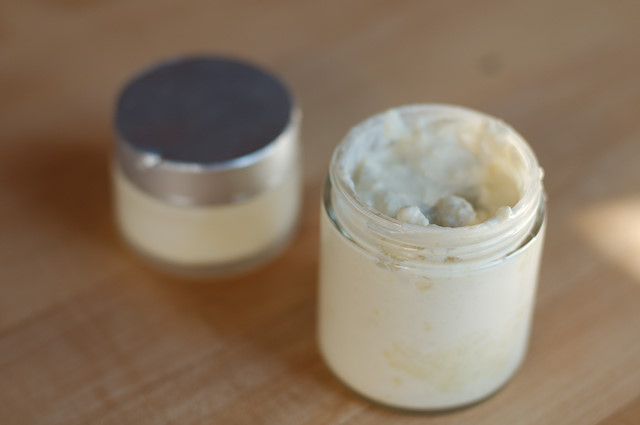 I still make our own lotion and soap but because it's not at the edge of my learning curve I don't get the same joy from writing about it, which is why there haven't been many soap related posts this past year on the blog, even though these posts are very popular. (Blogging "wisdom" says you should write about what's popular, right? So much for blogging wisdom.)
I'd much rather help you homeschool. Connect with you. Document our beautiful and adventurous life. Someone else can teach the lotion making.
Care to join the conversation? What kind of lotion do you use? What do you think about the toxicity of borax, do you still use it in your home? Where are you willing to compromise?
Renee Tougas participates in affiliate marketing, including the Amazon Services LLC Associates Program. Whenever you buy something on Amazon from a link you clicked here, I get a (very) small percentage of that sale. See disclosure for further explanation.
Filed Under
Resource Library
You can subscribe to comments on this article using this form.
If you have already commented on this article, you do not need to do this, as you were automatically subscribed.