Personality Part Two ~ Blogging Rocked My World
December 28, 2011
My Personality in Mothering & Homemaking
If I recall correctly, it was a while ago now, I started my journey into knowing my children (and myself) better with a book on love languages. I'm not a naturally emphathetic or intuitive person so a book like this was very helpful for me.
My journey of discovery has not been a voracious, "clean out the pyschology section of the library" quest. I'm a busy mother with other interests besides parenting and personality.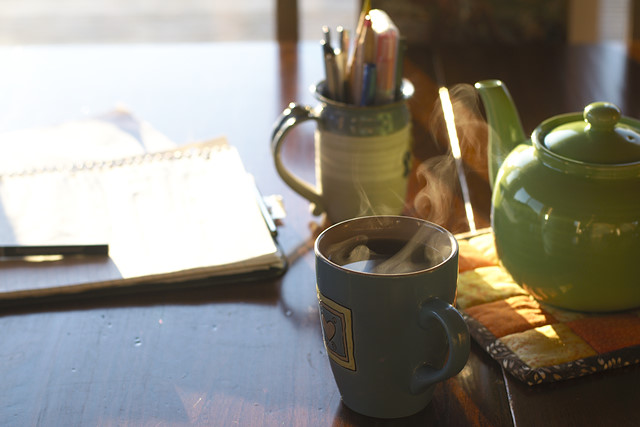 My pattern has been to read a little, apply what I've learned, sometimes chewing the meat and spitting out the bones. Eventually, picking up another book, or more lately reading on-line articles and posts, and repeating the cycle.
There is a resource list coming in a future post but there are many more books, I'm sure, on this topic of knowing me, knowing you.
What matters most to me is not reading all the right books but building relationships. Books have helped me do that, by opening my eyes to different ways of thinking. But just as powerful is learning to step back from my expectations and listen.
This has been one of my huge life lessons in mothering. Learning to listen.
Learning to listen to the still small voice of the Spirit. After all, what did people do before there were personality tests and parenting books?! Learning to listen to my intuition. Learning to actually listen to people and not always lead, direct, organize, and otherwise "get my way".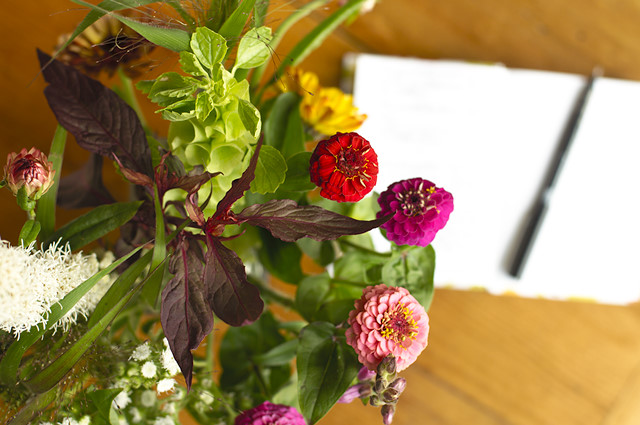 Learning to listen has helped me grow the empathetic side of myself and make changes to my routines and structures that allow relationship to grow and blossom.
Specifically with my children but also with other people in my life.
Motherhood rocked my world, upending my expectations and generally shaving the hard edges off my personality. But mothering and homemaking also gave me the opportunity to flourish in my personality strengths and gifts.
I feel like I was made to do this job. Motherhood and homemaking is not just my vocation, it's my mission.
Our home runs really well because of my management skills. it's a welcoming and safe refuge. I'm happy to supervise and devise systems for keeping things in order, which makes for less overall stress for my family.
I'm a natural born guardian and I am totally a mother bear - don't you dare mess with my cubs. I will give my very best to what I am committed to. And I am committed to my family. They know this and it gives them security and confidence.
My attention to detail and careful money management has helped us make the most of Damien's earnings over the years.
I am community minded. I have strong organizational skills and leadership qualities. These have all helped me serve family, friends and strangers over the years by starting and operating buying clubs, offering free (or nearly-free) soapmaking and homeschooling information sessions and cooking meals for people in need.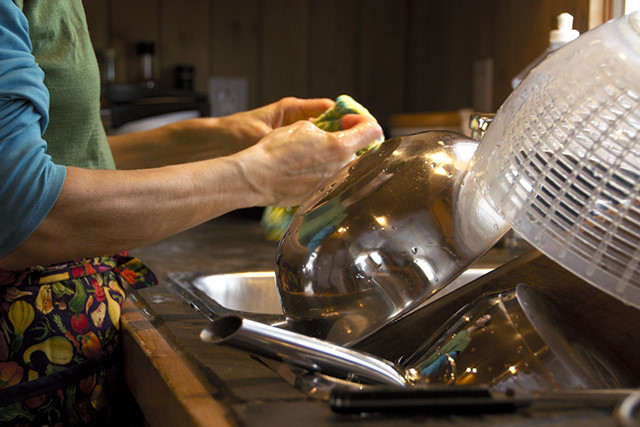 I'm good at what I do. I'm happy at what I do.
After years of building my skills, gaining experience, and learning to listen I'm confident in the realm of mothering, homemaking, and homeschooling. I'm also adored by my family, and have no shame in sharing that because the feeling is mutual. This is a secure place for me and seeking security is one of my personality traits.
If everything's so hunky dorey Renee, what's the point of all this navel gazing?
A couple years ago something happened. Something that rocked my secure little world (in which I was queen). I discovered the world of photography, blogging and grew into being a writer.
In discovering that world and discovering parts of myself I didn't know existed I opened the door to insecurity. Big time.
How Blogging Rocked My World
This new-to-me world was equally exhilarating and terrifying. Years of self-confidence flew out the window as I was given a peek (a selective, highly edited peek I've come to realize) into the world of other homemakers, mothers, homeschoolers, simple living gurus and crunchy-granola types.
Discovering blogging, especially photo blogs, awakened in me a desire to chronicle and share the beauty of our family life with photography. This has grown into something I don't simply love but is now a natural extension of who I am.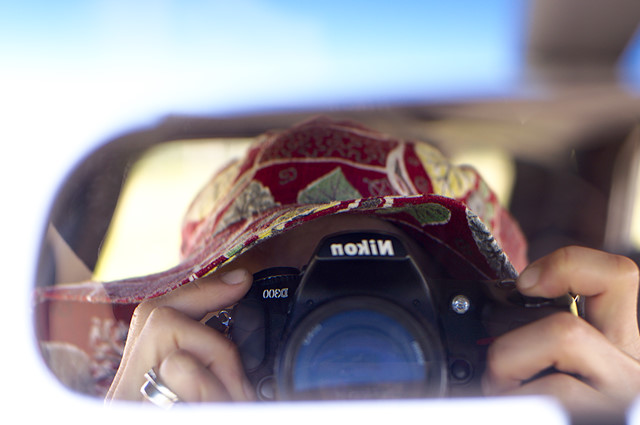 Discovering blogging, gave me an avenue to publish my thoughts, which run the gamet from what I'm creating to what I'm feeling and everything in between. It gave me a way to share my love for (and some of my experience and knowledge in) homemaking, homeschooling, and mothering. Community involvement in a much broader space.
Discovering blogging also unleashed in me a torrent of insecurity, the likes of which I hadn't experienced since junior high.
I found women who not only elevated homemaking to a creative art form but they seemed to do it so much better than me.
These women blogged with so much grace and warm fuzzy feelings. Like their life was wrapped in soft flannel edges, with a lot of flow and rhythm (and yoga). Whereas I spoke the language of routine and schedule (and brisk walks).
I felt so pointy, opinionated and extreme next to these soft hearted, open minded, and moderate women.
My edges are too hard, my colors too bright, my voice too loud.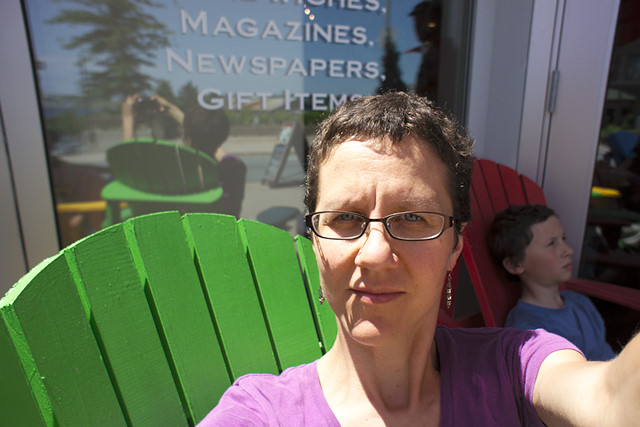 I discovered the world of business mommy bloggers, managerial marketing types who were up-front and unapologetic (you go girl) about blogging for a business. But that didn't fit either because under my pointy edges and straight shooter honesty I am a beauty seeking creative at heart.
Just to be clear, I love these gentle edged yoga women. I'm attracted to their calm presence and have much to learn in the art of chill. I am also privileged to call savvy business women friends and I love learning the ropes from these talented mavens.
But finding where I fit in the spectrum has not been easy.
Can I Be a Creative Mompreneur?
I am not a business woman. I am a mother. I know those are not mutually exclusive but for me mama is my mission, not business. I'm not a yoga practicing, deep breathing zen mother either. I'm fairly high energy and success driven. I just have happened to channel those traits into family living for my whole adult life.
I have found joy, fulfillment and meaning investing myself in mothering and homemaking. I am comfortable in this skin.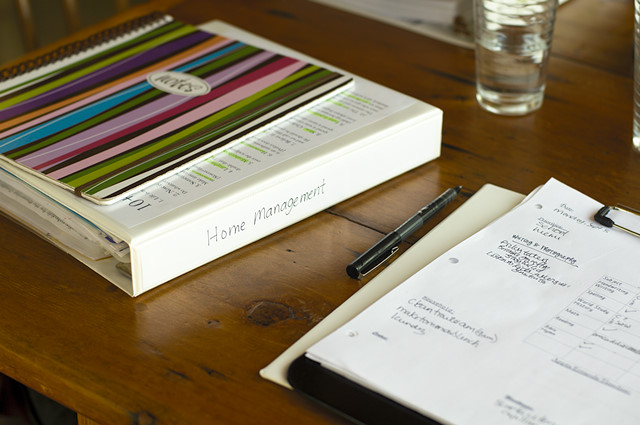 Writing and photography was a whole new world to me and I didn't even know what my skin looked like in that world, never mind feeling comfortable in it.
These women - the creative geniuses, the marketing mavens, the graphic design gurus - were working from home, making money doing what they loved. And this inspired me.
I wanted a piece of the action. I had reached the point in my mothering career where my children didn't need me so much on a moment to moment basis that I could actually consider joining these women.
As I watched the success (I'm going to dive into what success means to me a in a future post) of these amazing bloggers, writers, photographers, and artisans I wondered how I, Renee Tougas, could turn my own passions into profit.
I wanted to find that sweet spot of earning money doing something I love, "something" born out of who I am and what I have to offer as mother, homemaker and homeschooler.
But the big question was - would the world-at-large accept me, as is? Could I just "be myself" in this world of creative mompreneurs? My sometimes pointy, colorful, opinionated, service minded, attention to detail, non-conformist self.
The bigger question yet, would people like and trust me enough to pay for what I had to offer?
What did I have to offer?
And so started my second round of understanding myself better with personality tests, inspirational books and on-line resources.
I started to get a sense of what I had to offer. I have skills, knowledge and experience that I have been (happily) offering for free for years. I also have a story to tell that is interesting and inspiring. I started to form a vision around these pieces.
Putting myself out there, "selling" myself - because indeed at the end of the day what I have to offer is me, feels so vulnerable. Stepping out of the warm cocoon of family life - where I know what to expect, where I'm loved and accepted. Where it's cosy, nourishing, organized (smile) and safe. The little world I've created to raise these children and love my husband.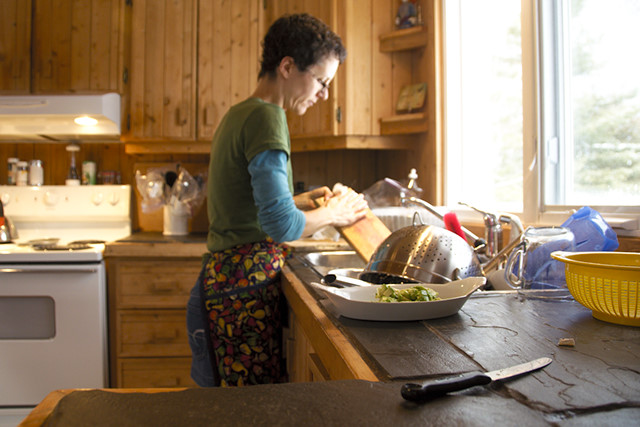 And so, what started as a desire to know the unique people God gave me to raise turned into a desire to understand the unique person God made me to be.
Which brings this story to the present. The place I've been "living" for the past year or so. Figuring out who I am and what I have to offer the world.
I know everyone's journey is unique but can you identify with any part of this story? (Hint: I'm looking for people who are likewise insecure in stepping outside their comfort zone)
What do you feel you offer the world?
Filed Under
Resource Library
You can subscribe to comments on this article using this form.
If you have already commented on this article, you do not need to do this, as you were automatically subscribed.