Papa Builds a House ~ Nana Makes a Home
October 7, 2010
My dad has been a professional builder his whole adult life. He started off as a young man building houses, then for many years he owned his own company doing mostly commercial work (these were my growing up years).
During that stage he was the man in the office. Bidding, estimating, planning, problem solving, and running a company while his employees did the actual building. Three years ago when my parents moved to Nova Scotia he returned to his first creative love - working with his hands. His latest endeavor is to build a new house for my parents on a sweet piece of property on Nova Scotia's South Shore. A piece of land that fronts a river running to the ocean a short couple miles away. It's beautiful.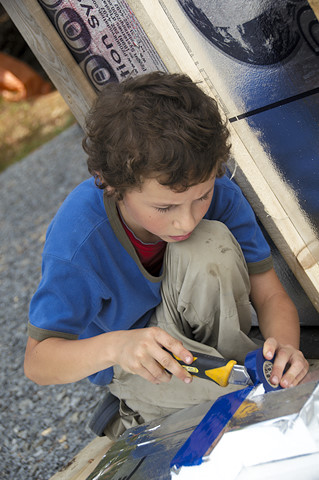 But while my Dad builds their house my parents needs a place to live. Enter a 30 foot long camping trailer.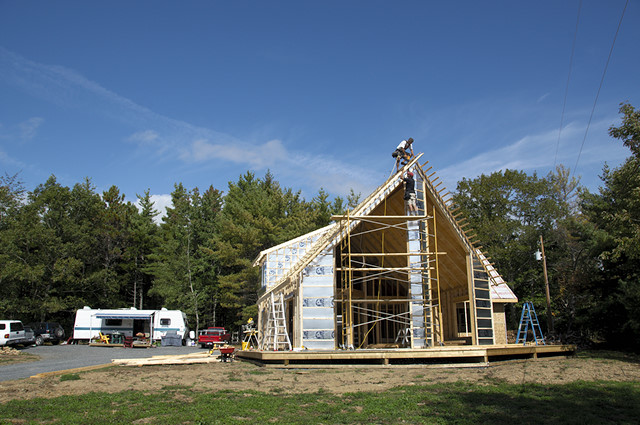 On our visit last week this is where we all squished together to cook, eat a few meals (most were eaten on the deck) and spend our nights. Days were spent out of doors at the beach, around the property, and on a ocean/river boat ride. More of those photos coming later.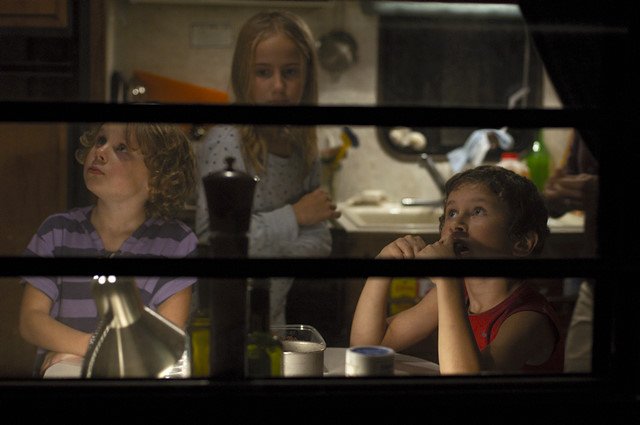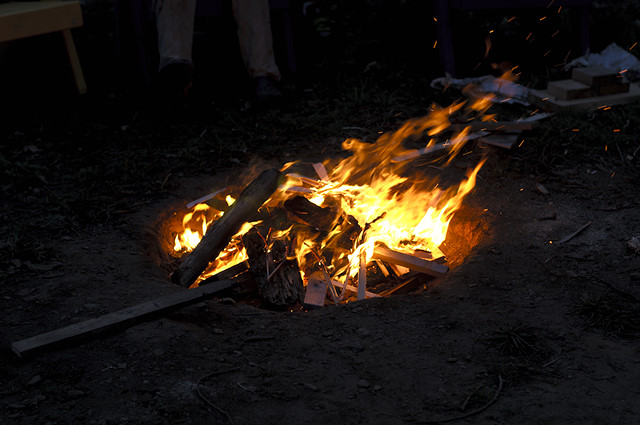 Visiting my parents was luxury camping. We had a solid roof over our heads, electricity, hot water, and a flush toilet but no laundry facilities (they borrow a friend's washer/dryer down the road) and close sleeping quarters.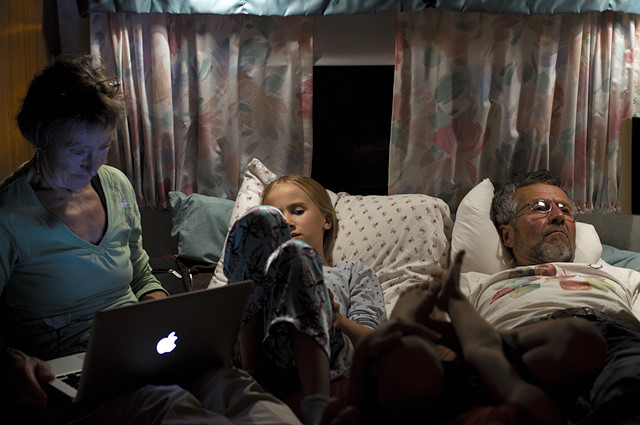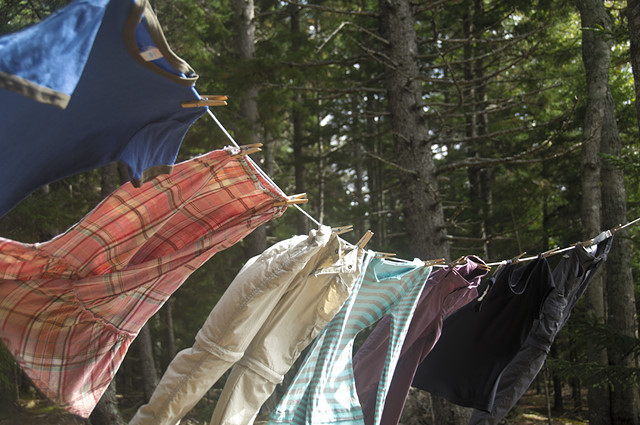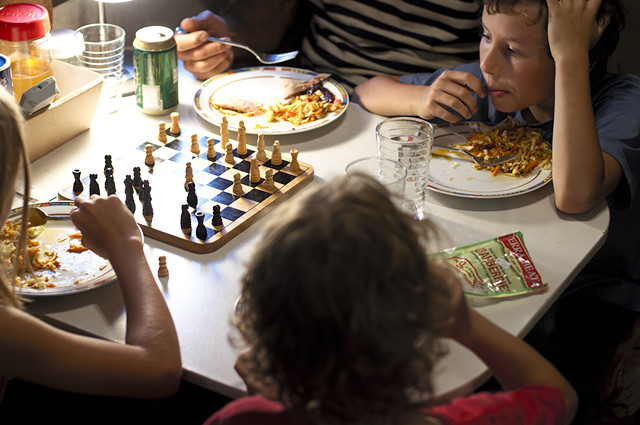 Six of us in such a small space was a fun challenge. But my mom, homemaker extraordinaire was up to it. She always is!
I've told you before what a wonderful cook she is and it bears repeating; my mom is a fantastic cook. Even in a cooking area as little as my kitchen sink.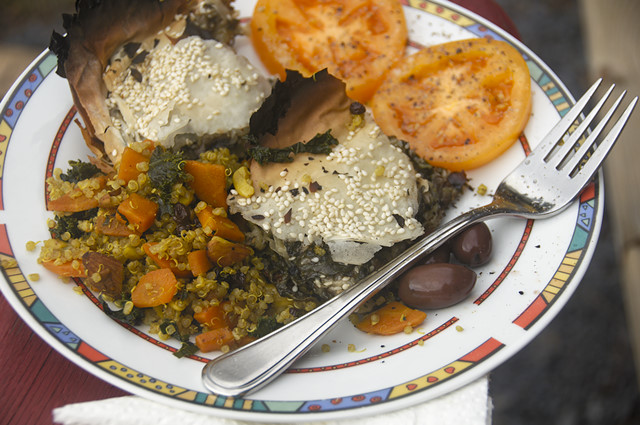 Photo does not do her cooking justice
 A lot of cooking was done outdoors; chopping vegetables on the patio table and setting up small appliances on the shoe rack.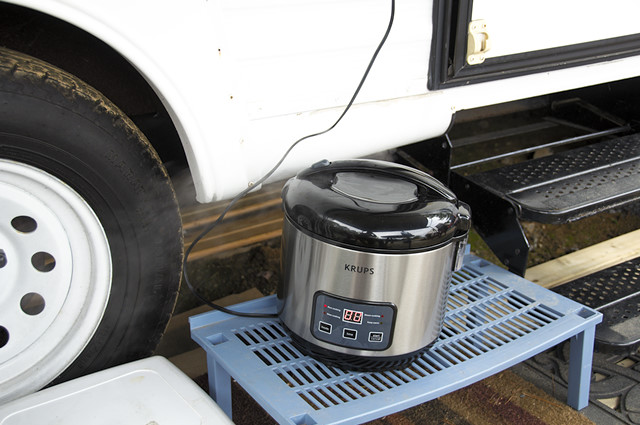 And the BBQ was used for everything from fish fillets, whole chicken and veggie patties to spanakopita & apple crisp. Spanakopita and apple crisp I tell you! I'm advocating she should write a cookbook and I'll do the taste testing and photography. 
I know all it takes is love to make a home but pairing a builder with a fantastic cook makes for the ultimate in domestic comfort.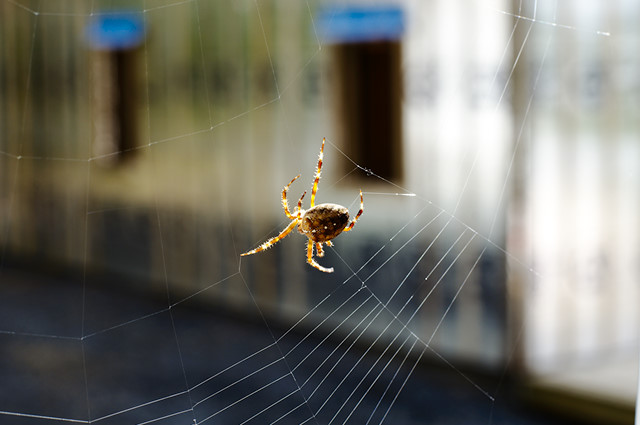 Filed Under
Resource Library
You can subscribe to comments on this article using this form.
If you have already commented on this article, you do not need to do this, as you were automatically subscribed.