On rainy days we sew
April 13, 2010
We had a few rainy days last week. I'm not hard core about being outdoors in the rain (unless its been that way for weeks and then we go out regardless to save our sanity) so last Friday, while it rained, we stayed inside to sew.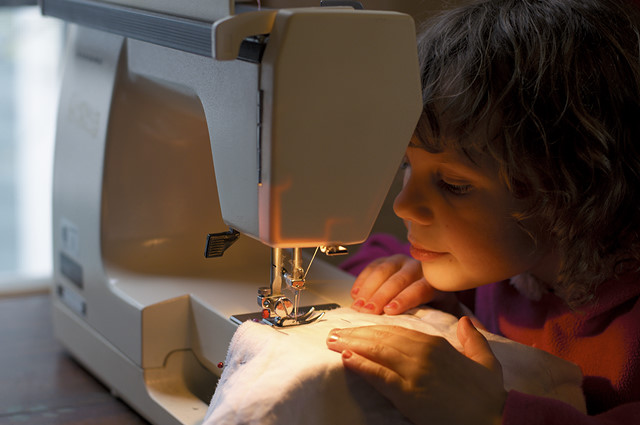 Can I just say how lovely it is to spend an afternoon in the sewing room with my three children at hand? I don't have any mama projects on the go right now. With the advent of spring gardening and (prior to that) making the choice to spend more personal time writing I've put my once a week sewing time on hold indefinitely.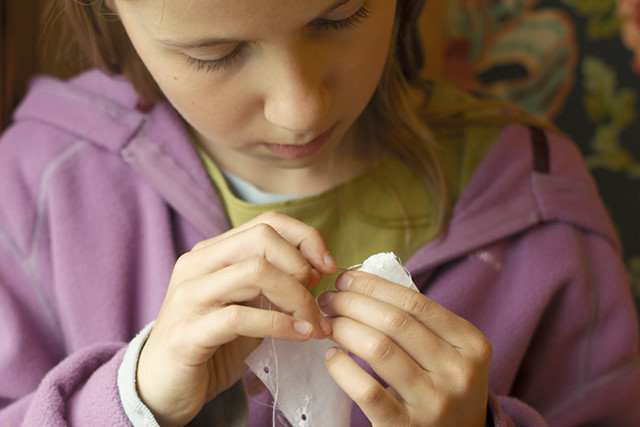 But that's my personal sewing, not kids' sewing. Helping the kids with their own projects is part of their education. And sewing little things with and for them is one way I communicate my love. Investing time, energy and presence into the process of creating. Gift giving that doesn't involve going to the store (supplies from the craft store aside) or plastic wrappers.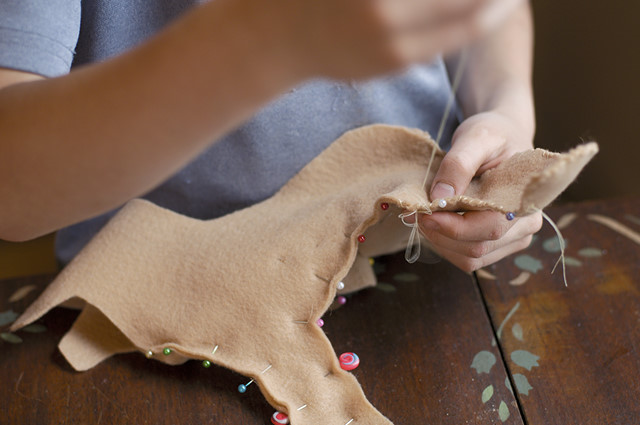 Anyway, we had a wonderful couple of hours sewing together. I finished making this pillow pal for Brienne out of an old sweater of hers that she did not want to part with, in spite the fact it was 2 sizes too small.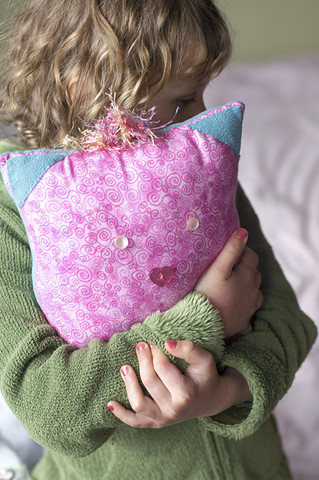 We used soft pink fabric she received as a birthday gift (thanks Cori, that was an awesome gift) to complement and contrast the blue fleece sweater. A tuft of braided yarn, button eyes and mouth and little ears stitched into the corners. Even I was impressed with how this turned out. 
My other project was this little denim skirt for Celine's doll, make to match her own.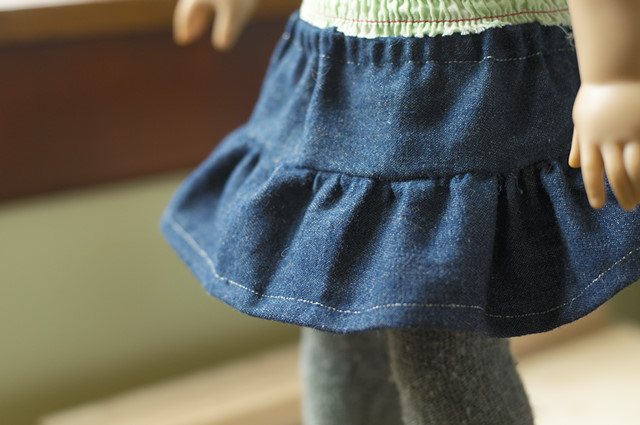 This is w---a---y after the fact but I never did share the goodies we sewed up for each other for Christmas. Yes, you heard that right, Christmas. I was really proud of the work and care my children put into gifts for each other (and pretty pleased with my own sewing in fact) but I never got around to posting it here. 
Brienne's Annabelle with new dress made by me and cloak and muff made by Celine.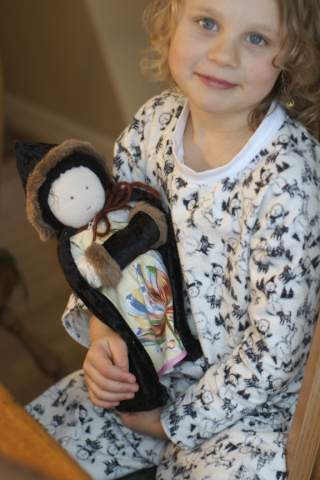 A Jedi doll for Laurent, complete with outfit and lightsaber made by Celine.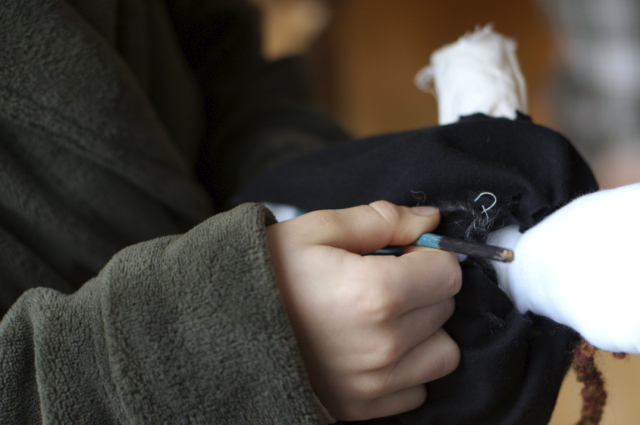 A jacket for Celine's doll (made by me), matching her own (made by Damien).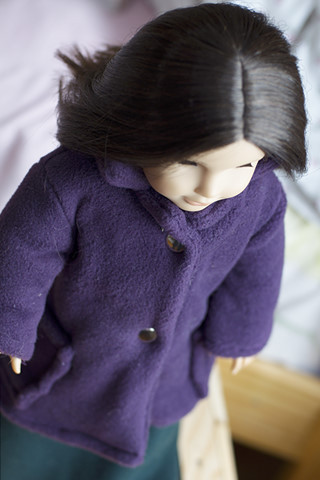 Are you stitching anything these days or are you too busy in the garden?
You can subscribe to comments on this article using this form.
If you have already commented on this article, you do not need to do this, as you were automatically subscribed.