Off trail
August 29, 2014
Tenacious Bling and I spent yesterday off-trail together. We hung out at Pinkham Notch, before driving into Gorham; while Toesalad, Padawan, Otter, and Hot Pepper hiked north over the multiple peaks of Wildcat and Carter Mountain.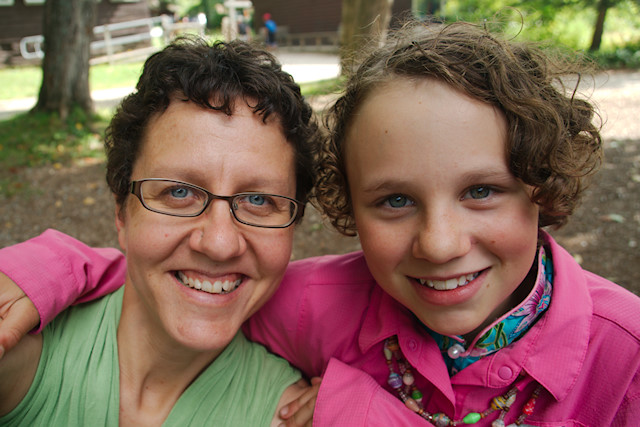 It was a completely relaxing day for the two of us. Chatting with thru-hiker friends at the Notch, taking a few into town, hanging out at the library (free wifi with a better atmosphere than McDonalds - which also has free wifi), eating ice cream, and finally going swimming at the local pond.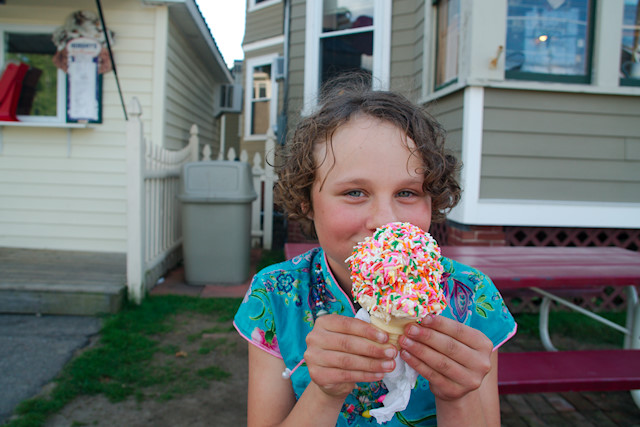 The day was a rare gem in our push-for-the-miles hiking schedule. In the late afternoon as the sun illuminated the first crimson leaves, sirens of fall, I swallowed a morsel of regret that more of our summer wasn't like this. Swimming and sunshine. Cool libraries and afternoon ice cream.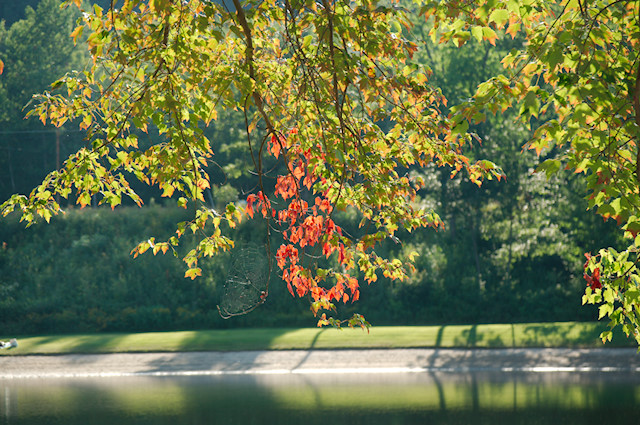 I can't speak for other people's thru-hike experiences and I don't know what it's like for other hiking families, but for me thru-hiking is hard, hard work. It's a daily grind. I assume for thru-hikers who are dissatisfied with off-trail life the daily grind of trail life is more appealing than the one at home, but I can't say the same is true for me.
I also think that there are many ways to hike the trail and some probably bring more joy, and restful days, than others.
The trail broke me, emotionally, mentally, and finally physically. Never before have I felt as broken as I did while hiking the Appalachian Trail, and this was before my injury.

photo credit: Brienne Tougas
I didn't hike the Appalachian Trail to be broken. I hiked it to be strong. Instead, once the honeymoon period ended, I mostly felt weak and overwhelmed, irritable and out-of-control (which largely explains my irritability).
I am not the poster child for thru-hiker happiness. I've met a few of those on the trail and am thankful to call them my friends (and my son) but it still puzzles me how some people find real peace from an experience that caused me deep inner conflict and at times depression.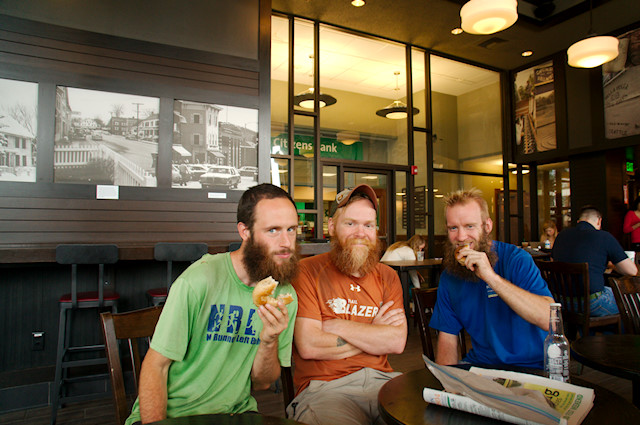 The irony is that I grieve being done. I grieve this final brokenness that takes me off trail and away from my family. I grieve the memories we will not share - the Whites, the infamous Mahoosuc Notch, the Bigelows, the 100 Mile Wilderness.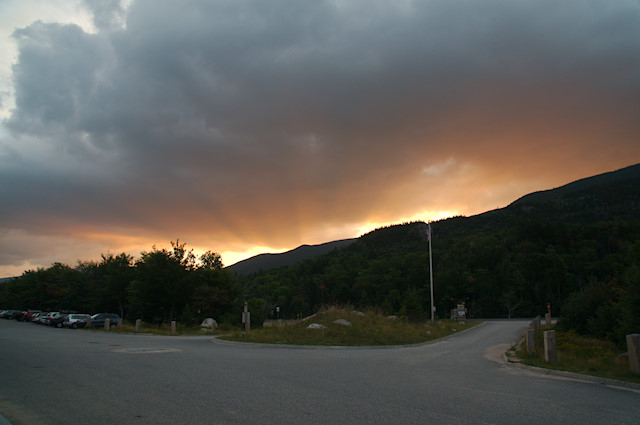 I grieve that while I sit here in this clean and and kindly hostel with fresh sheets and hot breakfast, my family is pitching tents for the hundredth time, scrubbing dirty feet in cold creek water, falling asleep exhausted to get up at 6am and do it all again.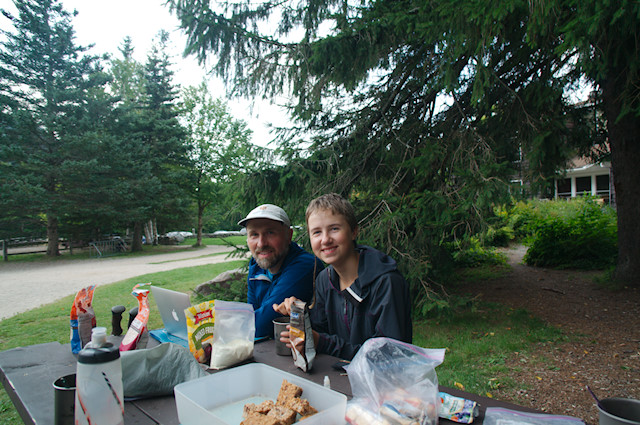 I don't miss twelve hour days on the trail. I miss my family. I miss the beauty you experience only when you're "out there". I miss identifying as a thru-hiker, even a reluctant and at times ornery and depressed one.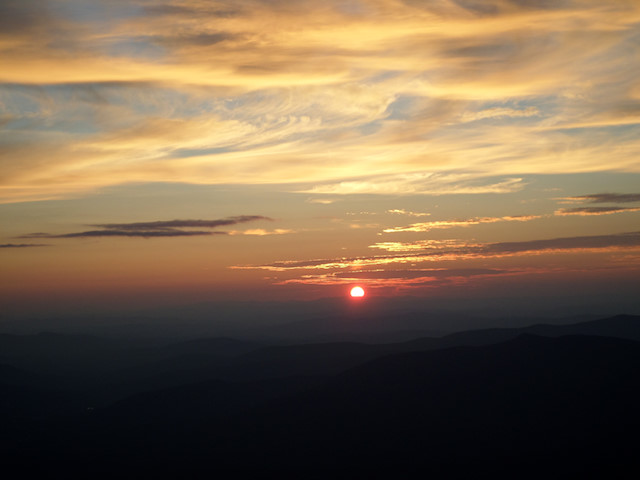 photo credit: Brienne Tougas
Even with my grief I am stronger emotionally than I have been for a long time. I'm finally on solid-ish ground instead of the constant shifting reality of long distance hiking. I'm rested, and no longer ravenous. I have control over my days and I'm not so physically taxed.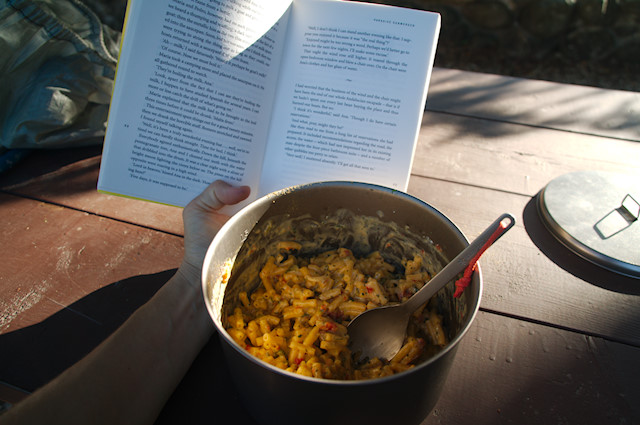 Even so, I can't help but feel sad that I'm not hiking these miles with my family. It's a mixed bag of emotions these days.
Renee Tougas participates in affiliate marketing, including the Amazon Services LLC Associates Program. Whenever you buy something on Amazon from a link you clicked here, I get a (very) small percentage of that sale. See disclosure for further explanation.
You can subscribe to comments on this article using this form.
If you have already commented on this article, you do not need to do this, as you were automatically subscribed.