Not how it was supposed to end
August 25, 2014
Two months ago I stopped posting on the blog. Our thru-hike schedule didn't allow me the time to write and publish. My summer sabbatical was the first time in many years that I haven't maintained a writing practice.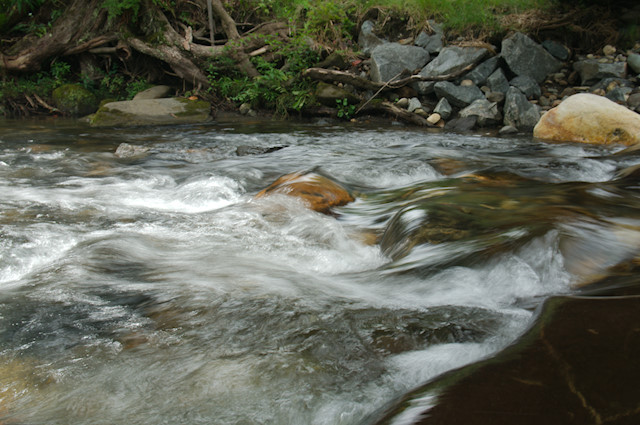 As I struggled with closing shop for the summer I imagined what it would be like to start posting again at the end of September, at the end of our thru-hike. I knew the featured image I would use - our Katahdin summit photo - all five us smiling, exaltant and exhausted, happily clustered around the famed brown northern terminus signpost of the Appalachian Trail.
That was to be my re-entry to blogging, my re-entry to regular life.
That dream was not meant to be.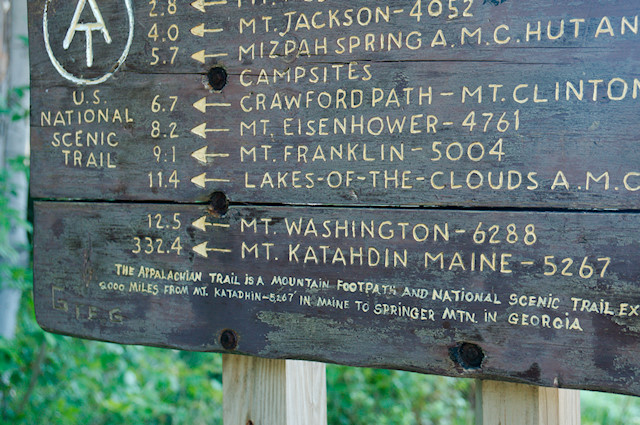 I re-enter blogging and "normal life" one month earlier than planned, alone, heartbroken and body broken. There is no jubilant photo.
There is just this: sitting in a cafe in New Hampshire while my family carries on north through the formidable Presidential range of the majestic White Mountains.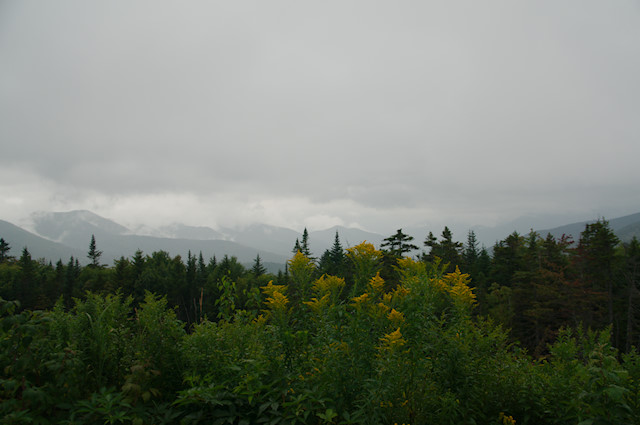 My injury, which as best as we can determine is a stress fracture in my foot, was sustained somewhere back in Connecticut. Not knowing, I hiked on, but only a little bit as the pain was too uncomfortable to continue. An aching, searing pain so unlike the muscle soreness I had grown accustomed to. This was a pain I could not walk off in the early morning hours, but one that intensified through the day till I was hobbling into camp.
And so I got off the trail and rested, applying comfrey and ice; soaking in warm epsom salt baths; wrapping my ankle in a compression sleeve. I saw a doctor who compassionately wanted it to be a soft tissue injury as much as I did but professionally advised me that it probably wasn't. He supported my plan of more rest, followed by a gentle trial hike and ultimately listening to my body.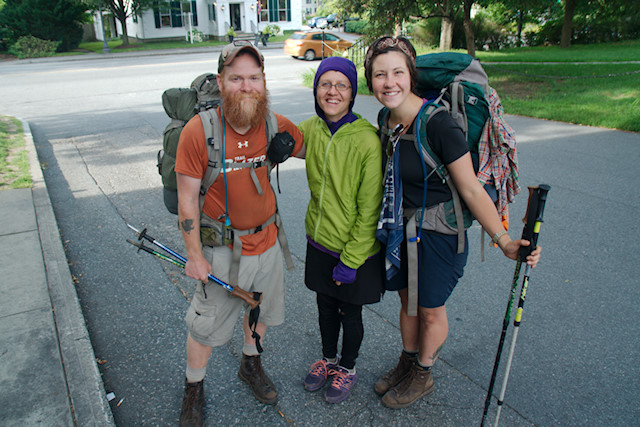 Hearing my body speak "stop" and choosing to listen was not an easy decision, but I do feel it was the right one.
I cried for days. Not at the pain in my foot. That only hurts when I shoulder a pack and start climbing.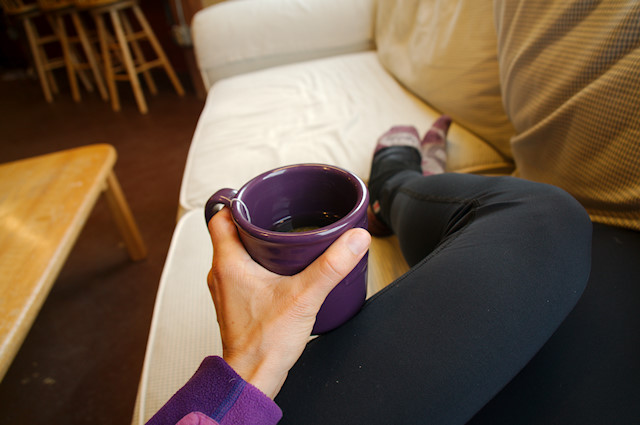 I cried for my loss and disappointment. Bawling in the Hanover coffee shop, sitting next to the college student and advisor discussing course options for the fall. Blubbering when greeting the friends and strangers who came to our aid in getting me off trail and back to our car in Maine. Choking on tears while my mom comforted me over the phone. Crying in my husband's arms before he shouldered north in the company of dear trail friends and our three dependent children. And at the end of it all, the final decision made, weeping in the shower, hoping the running water would muffle the sob.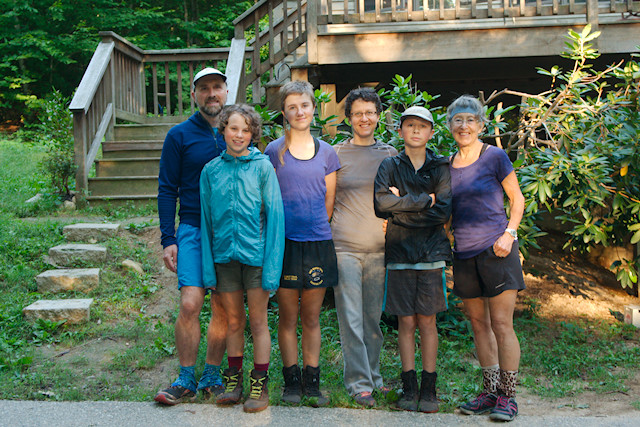 My journey now is not on the Appalachian Trail, but beside it. Driving our car and meeting my family at road crossings, supporting them and others with the perspective of a former thru-hiker, someone with intimate knowledge of what a thru-hiker needs and wants. I want to meet needs where I am able while I meet this most basic need of mine to heal. Taking care of my people, my community; taking care of me.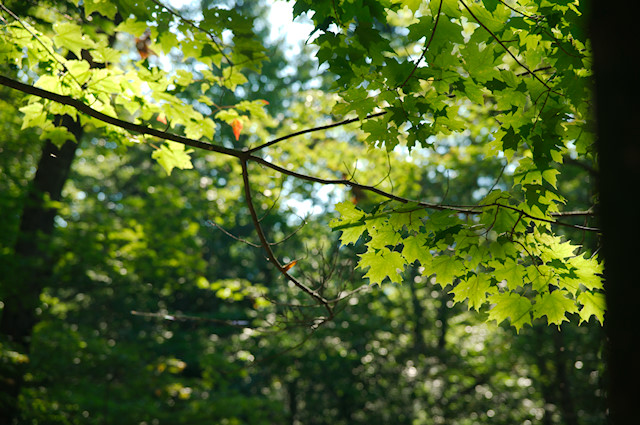 This was not how I planned to come back to writing. On a late August morning in New Hampshire, the leaves of the mountain maples just starting to turn, and the grey clouds obscuring the ragged mountain tops from my view in the driver's seat.
The triumphant photo on Katahdin is still in my grasp. Not because I will have hiked this whole trail, at least not this year, but because this is, and always has been a family journey. A journey of discovery and personal growth for each of us. And when I join my family in late September to summit Mt Katahdin I will have completed the mission. I will have given my very best to see this through to the end.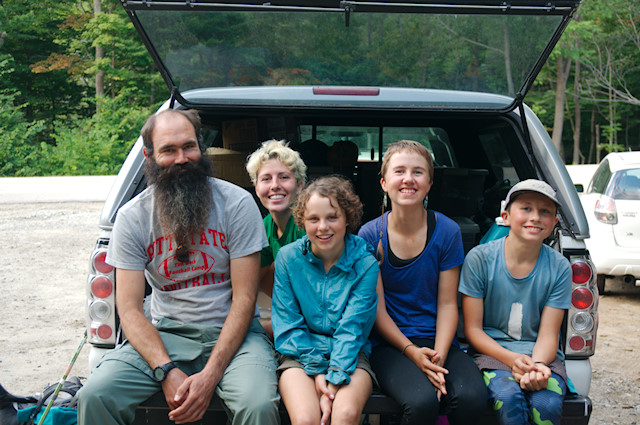 ---
This post was published after shuttling my family (plus Nana) back to Crawford Notch from North Conway, New Hampshire, where all of us (and 6 hiking friends) took a zero day hosted by the the wonderful and generous Potter family. To follow the story of our hike, injuries and all, subscribe to the Beyond our Boundaries video series.
You can subscribe to comments on this article using this form.
If you have already commented on this article, you do not need to do this, as you were automatically subscribed.